Welcome to my 3rd 31 Days Series! This series will be focusing on 15 minute organizing. There never seems to be enough time in the day to get done what you need to do without adding even more to it. That's why I want to focus on getting small spaces organized in only 15 minutes a day. You might not have an hour or 2 but I'm sure you can find 15 minutes a day to work on a space. By the end of this series you should be well on your way to an organized home and the motivation to continue.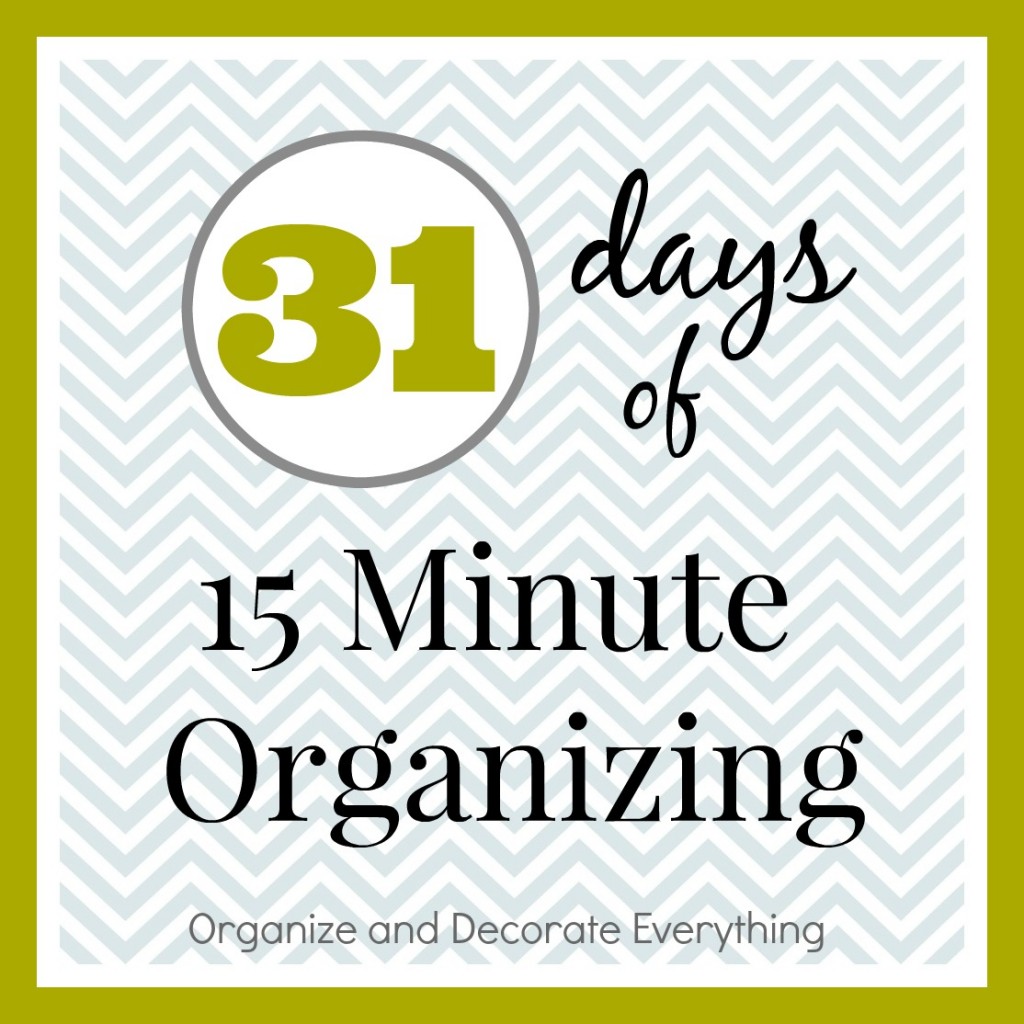 I hope you'll join me for a quick post everyday in the month of April as we get our spaces organized together. If you miss a day I'll have links to all the days on this page. Once it's highlighted the post is live. You can double up on a day to get caught up if you need too or don't feel bad about taking it into the next month. The goal is to start getting your home organized in only a few minutes a day.
You'll only need a few things to get started:
Timer (set for 15 minutes)
Garbage bag
Donation container
At the end of every week you will also be taking the donation box to a donation center.
I will be posting a picture relating to the blog post everyday on Instagram. If you choose to follow along you can also post your pictures using the hashtag #15minuteorganizing and tagging me @odeleanne . I might even feature some of your organized spaces.
Get ready to start April 1st on your organizing journey. It's going to be quick and painless and you're going to be so happy with your organized spaces.
Day 1: Bed Side Table
Day 2: Dresser Drawers
Day 3: Hanging Clothes
Day 4: Medicine Cabinet
Day 5: Lost & Found Baskets
Day 6: Linen Closet
Day 7: Bathroom Drawers
Day 8: Laundry Supplies
Day 9: Junk Drawer
Day 10: Desk Drawer
Day 11: Spices
Day 12: Under the Kitchen Sink
Day 13: Calendar
Day 14: E-mail
Day 15: Mail & Papers
Day 16: Craft Space
Day 17: Books & Magazines
Day 18: Weekly Menu Printable
Day 19: Purse Organizing
Day 20: When to Shred
Day 21: Night Time Clean Up
Day 22: Clear a Horizontal Space
Day 23: Organize the Car
Day 24: Cleaning Supplies
Day 25: Donation Box
Day 26: Keys
Day 27: Outdoor Stuff
Day 28: School Lunches for the Week
Day 29: Eating & Cooking Utensils
Day 30: Morning Prep
Day 31: Daily Cleaning Schedule
We start tomorrow so get ready!
Check out my other series: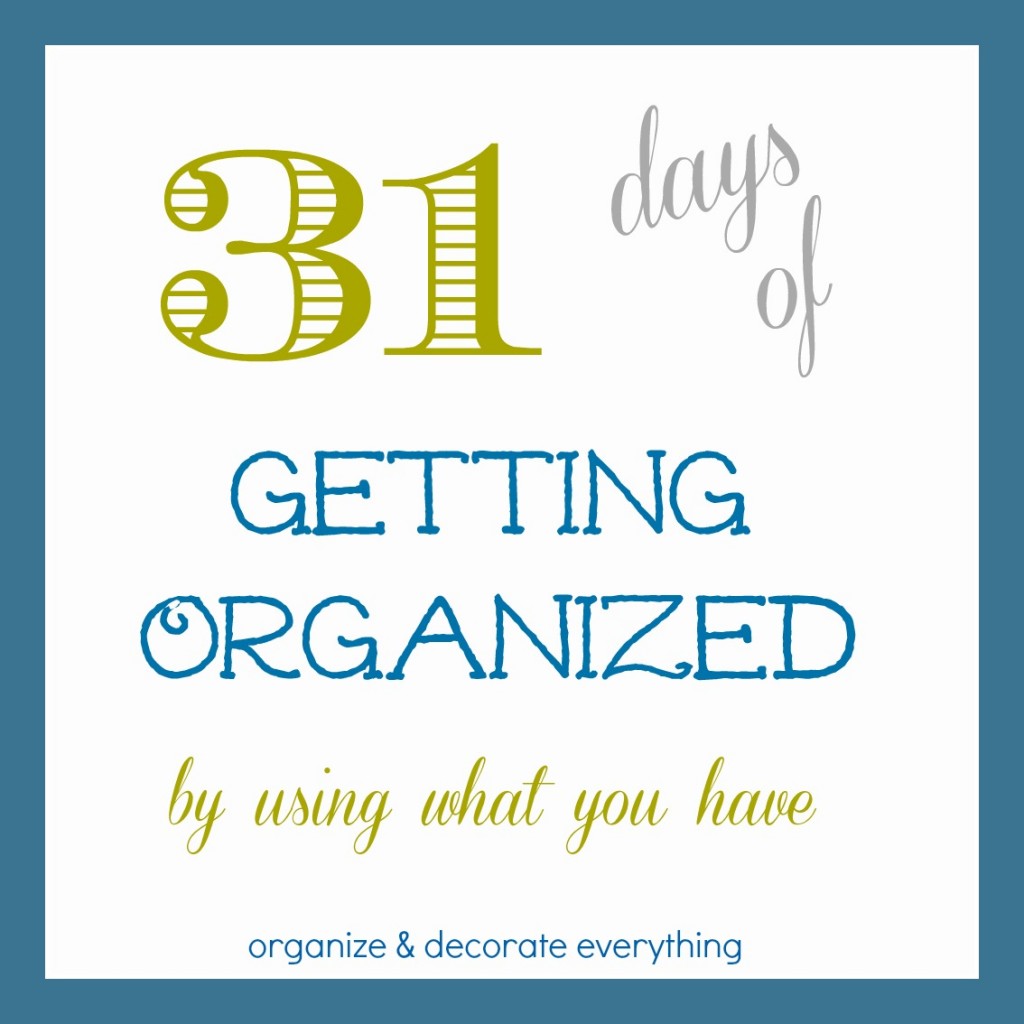 31 Days of Getting Organized by Using What you Have