Day 2: Declutter
Day 3: Simplify
Day 4: Simple Touches
Day 5: Quick Fixes
Day 6: Change the Look
Day 7: Make It Personal
Day 8: Know Your Style
Day 9: Make It Cozy
Day 10: Collections
Day 11: Tidy It Up
Day 12: Bring the Outdoors In
Day 13: Paint It
Day 14: Using Versatile Pieces
Day 15: Use What You Have
Day 16: Make It Welcoming
Day 17: Add Some Color
Day 18: Say It With Written Words
Day 19: Change It Up
Day 20: Sleeping Area
Day 21: The Porch
Day 22: Young Boys Room
Day 23: Tween Boys Room
Day 24: Teen Girls room
Day 25: The Kitchen
Day 26: The Garage/Shed
Day 27: Household Chores
Day 28: Car Organization
Day 29: Make Lists
Day 30: Home Flow
Day 31: Celebrate Your Home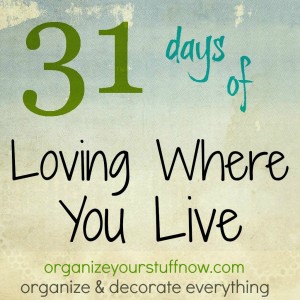 I have lived in many homes throughout my life and a total of 13 since I've been married. They weren't all ideal but it was what I called home at the time. Some we rented, some we owned, we had a really old one, a couple new ones, an apartment, a couple duplexes, some were too small, some needed a lot of work and some were almost perfect for us. The one thing they all had in common was that I tried to make the best out of where I was living at the time. I tried not to think of any of them as temporary because I knew they wouldn't feel like home if I did.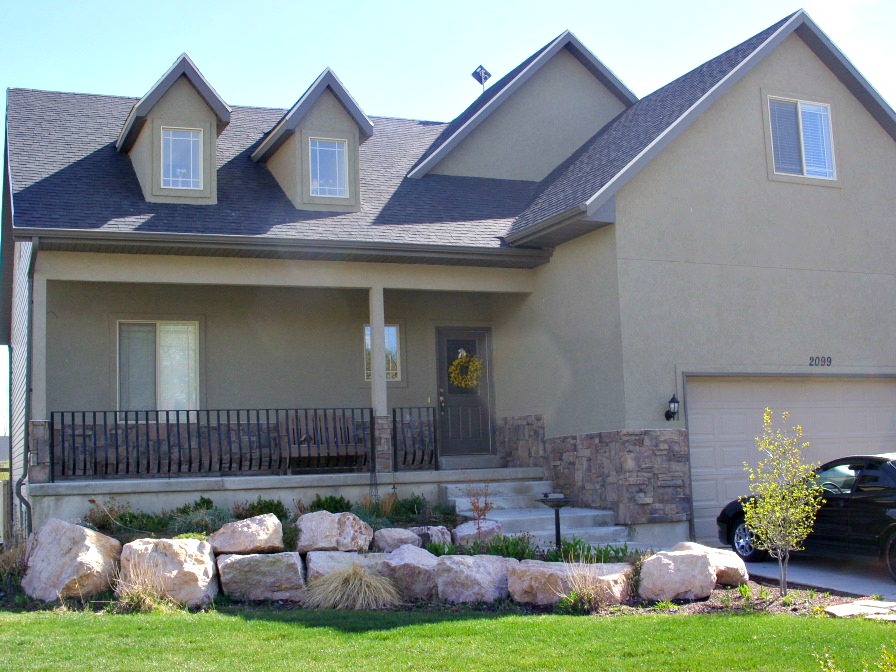 Making simple changes to your place can help it feel like home and a place you love coming home too. You don't have to spend much money and sometimes only a little amount of time. I'm going to be sharing ideas on organizing, decorating, ideas for your whole house, ideas for individual rooms and little projects every day for the month of October.
I hope you'll be able to join me as we talk about making Your Home a Place Where You Love to Live no matter where you are living.