Welcome to my 31 Days of Christmas Ideas. I'm excited to be participating in the 31 days challenge again this year. If you haven't heard of this challenge, you commit to writing everyday for 31 days on a certain topic. My topics have varied over the years but I decided on sharing Christmas ideas this year. I love Christmas but the costs associated with it can get out of hand. I know a lot of you like crafting and decorating as much as I do, but don't like spending a lot of money so I'll be sharing some awesome Christmas crafts, decorations, recipes, and printables with you. I hope you'll enjoy the series and follow along to create your favorite projects.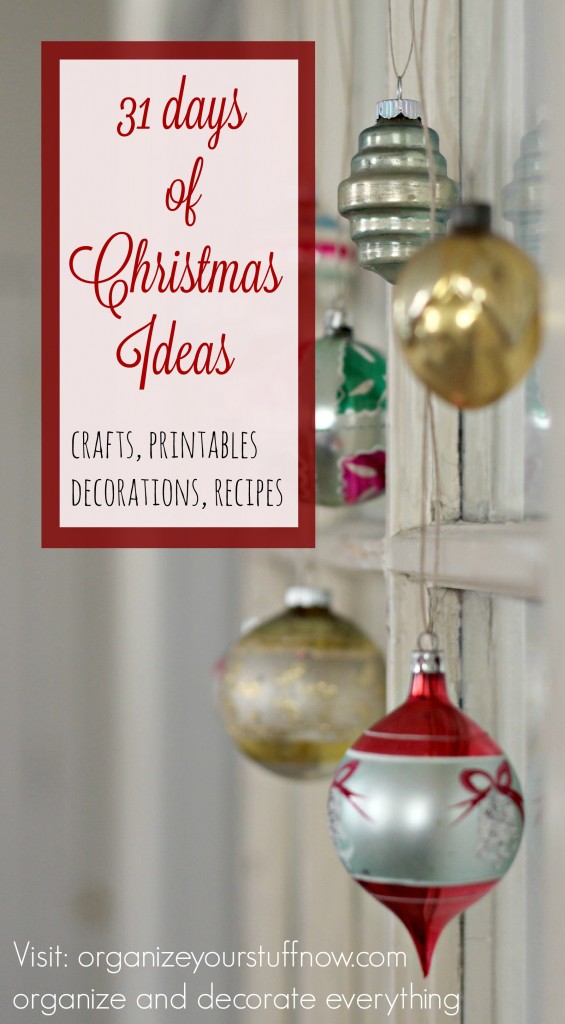 This will be the landing page with links to all of the Christmas posts. If you miss one you can come here to see what you missed or pin the project and save it for later. I like that this series is in October because it gives you plenty of time to create everything you want to before Christmas. Even if you aren't creating much from this series I hope that it will give you the motivation to get started and create a Christmas you will love.
(this is a rough draft of the projects that will be shared. some might be adjusted at the last minute. the links will be highlighted once the post is live)
Day 1: Christmas Hand Soap
Day 2: JOY Sign
Day 3: Cork Pine Trees
Day 4: Wood Wrapped Candles
Day 5: Natural Christmas Wreath
Day 6: Wood Slice Snowman Ornament
Day 7: Waterless Snow Globes
Day 8: Christmas Tree Chalkboard Art
Day 9: Merry and Bright Christmas Countdown
Day 10: Christmas Simmering Potpourri
Day 11: Snowy Pine Cones
Day 12: Christmas Chalkboard Printables
Day 13: Christmas Mantel Ideas
Day 14: Washi Tape Tree
Day 15: Homemade Caramels
Day 16: Reindeer Jars
Day 17: Santa Key
Day 18: Christmas Bucket List
Day 19: Magic Reindeer Food
Day 20: Deer Head Sign
Day 21: Ribbon and Burlap Banner
Day 22: Christmas Card Wreath
Day 23: Clothespin Snowflake Ornaments
Day 24: Mason Jar Luminaries
Day 25: Tips for a Stress Free Holiday Season
Day 26: Wood Slice Chalkboard Ornaments
Day 27: Pine and Pom Pom Wreath
Day 28: Santa Crinkle Cookies
Day 29: Snowman Candy Bar Wrappers
Day 30: Christmas Sled
Day 31: Cinnamon Sugar Pretzels
I will be posting a picture relating to the blog post everyday on Instagram. If you choose to follow along you can also post your pictures using the hashtag #31daysofchristmasseries and tagging me @odeleanne . I might even feature some of your projects throughout the month. I think this is going to be a really fun series and I love seeing how others use their creativity. I can't wait to see your projects!
You can also follow along on Facebook, Twitter, Pinterest and Google+.
This is going to be a busy month for me because I won't only be blogging about this series but I will also be writing posts on decorating, crafts, DIY and other projects so be sure to check back often so you don't miss anything.
See you tomorrow with an awesome Christmas project!
Check out my other series or pin for later. I think you'll really enjoy them: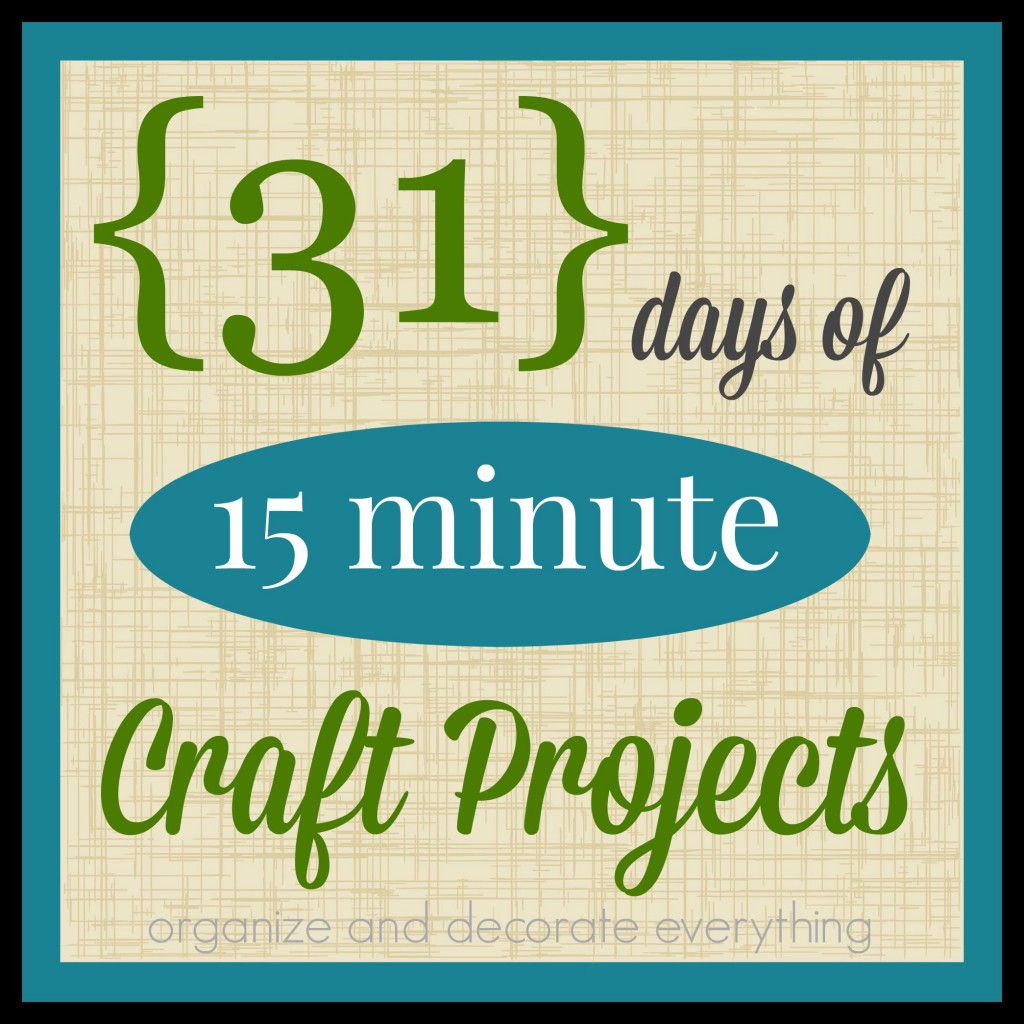 31 Days of 15 Minute Craft Projects
31 Days of 15 Minute Organizing
31 Days of Getting Organized by Using What you Have