It's Fall which means it's glitter season at my house. Be expected to find glitter in almost every corner from now until Valentine's day. Seriously, I love the sparkle of glitter! I also love natural elements, especially in the Fall, but adding glitter gives everything a bit of sophistication and glamour. I love making and displaying garlands and this Falling Glitter Leaves Garland was super easy to make and looks great displayed over my mirror.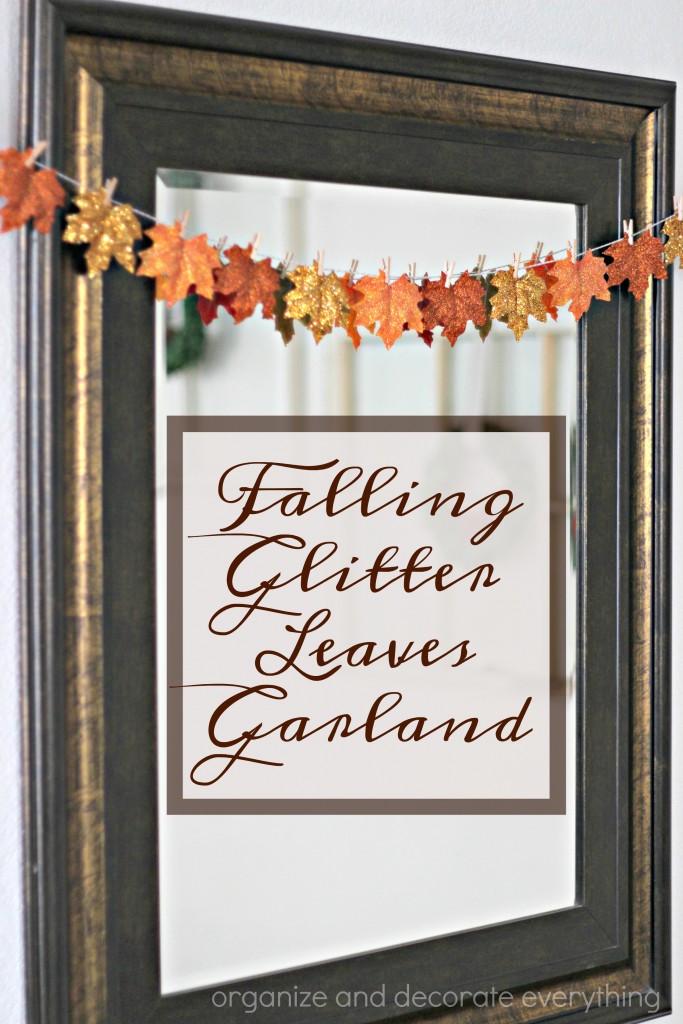 Affiliate links have been added for your convenience.
Supplies needed:
artificial leaves (dollar store)
glitter
mod podge
mini clothespins
bakers twine
I have an awesome supply of glitter in many different colors so this was the perfect project to use some of it on. I decided on rust, orange, and gold colored glitter.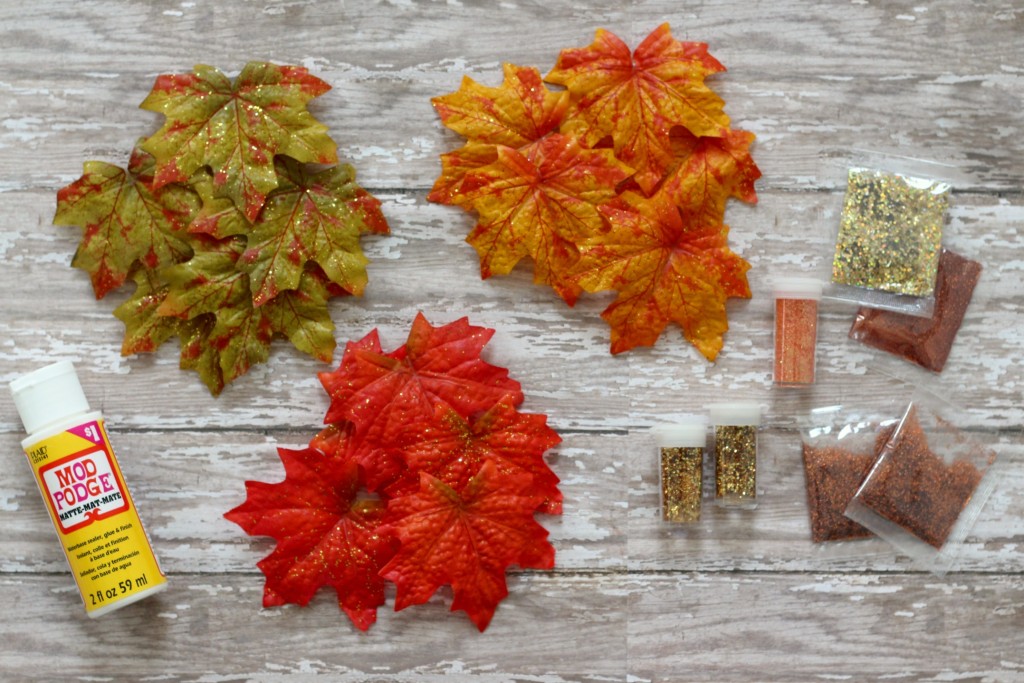 Apply mod podge to the entire top of the leaf. then sprinkle with glitter. You could also use a thin brush to apply mod podge to specific areas then sprinkle with glitter to cover those areas. The veins on the leaves would be a good place to do this.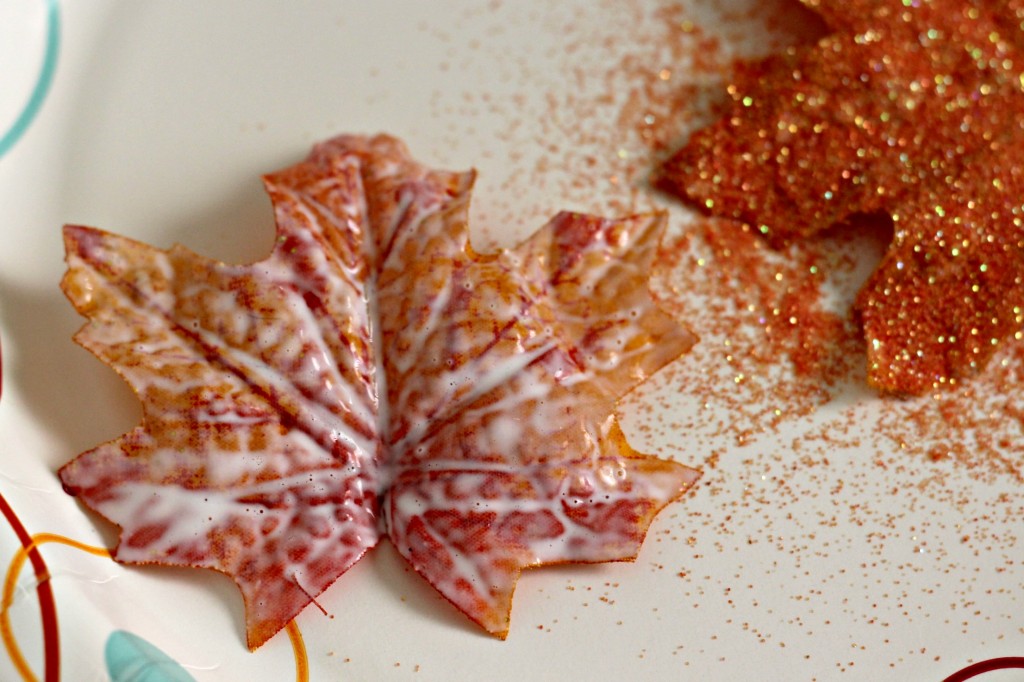 Shake off the excess glitter, then pour the extra glitter back into the container. Why does it seem like there is an unlimited supply of glitter when you fill the containers back up? Believe me, I'm not complaining!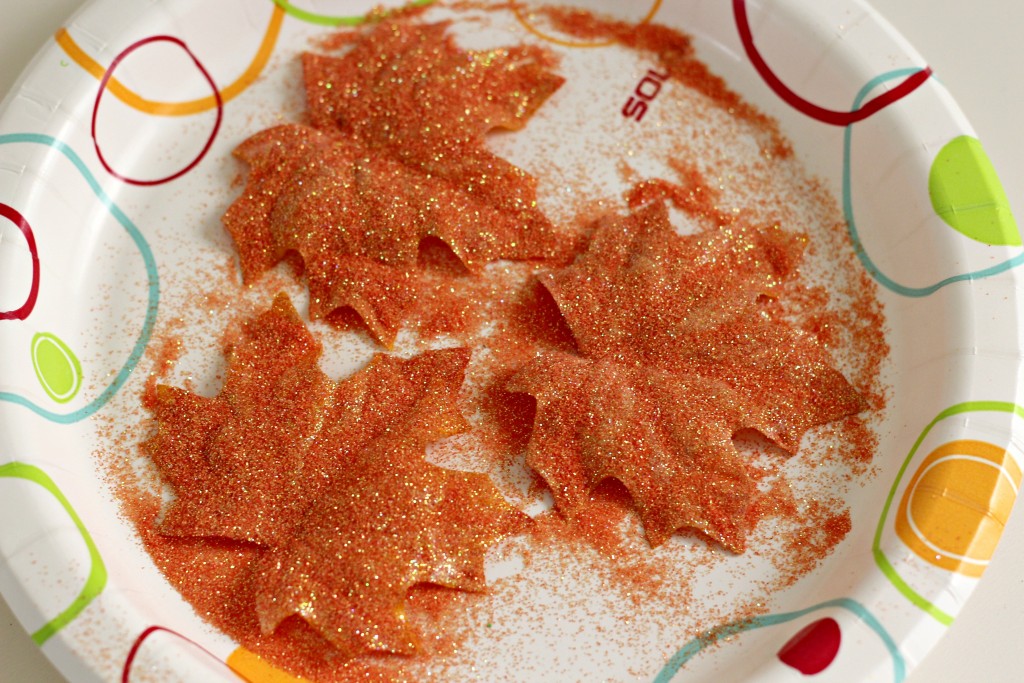 I was originally going to glitter only parts of the leaves but I love how the leaves look completely glittered. The mod podge softens the leaves quite a bit, so make sure to let the leaves dry completely to stiffen them up and make sure the glitter is adhered well. I would allow for about an hour.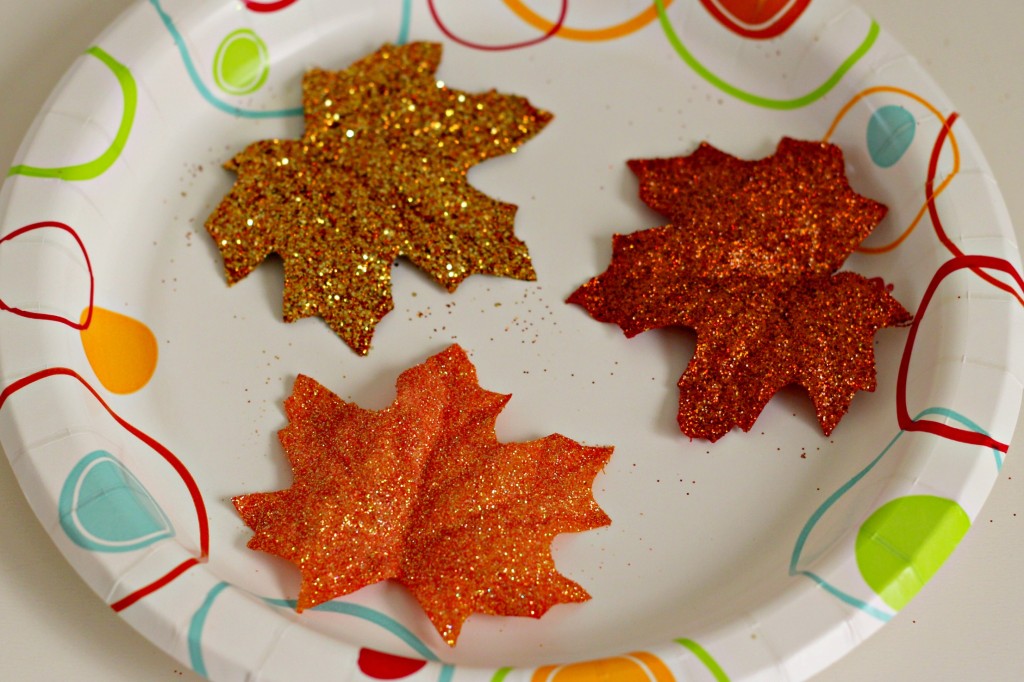 Use mini clothespins to hang the leaves from bakers twine. You could even glitter the clothespins if you like. You could also simply punch a hole in the top of the leaves and string on bakers twine.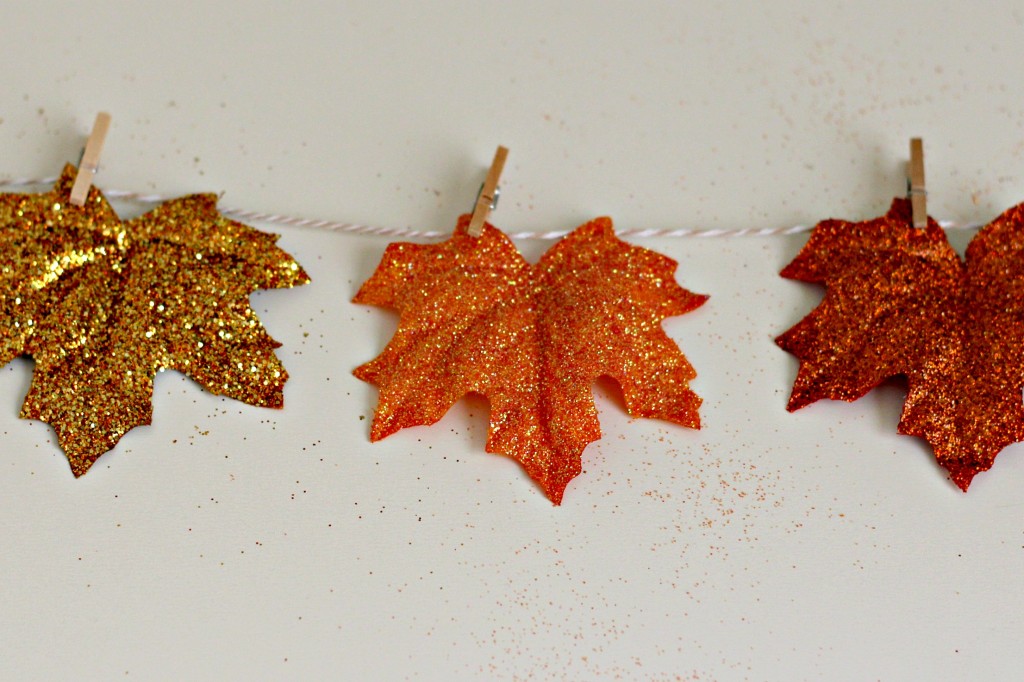 I decided to hang the garland from the mirror in my living room. I only glittered the front but I also love the way the back side reflects in the mirror.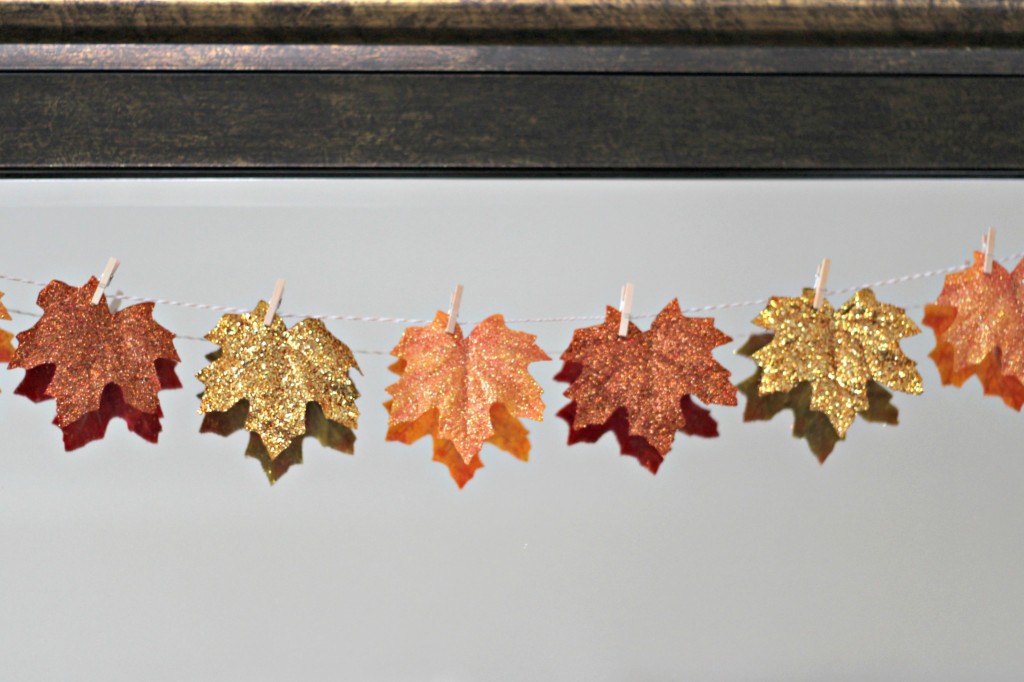 I'm not sure if I'm leaving this up for Halloween or if I'm making a black and white version for the holiday. I'll keep you updated.