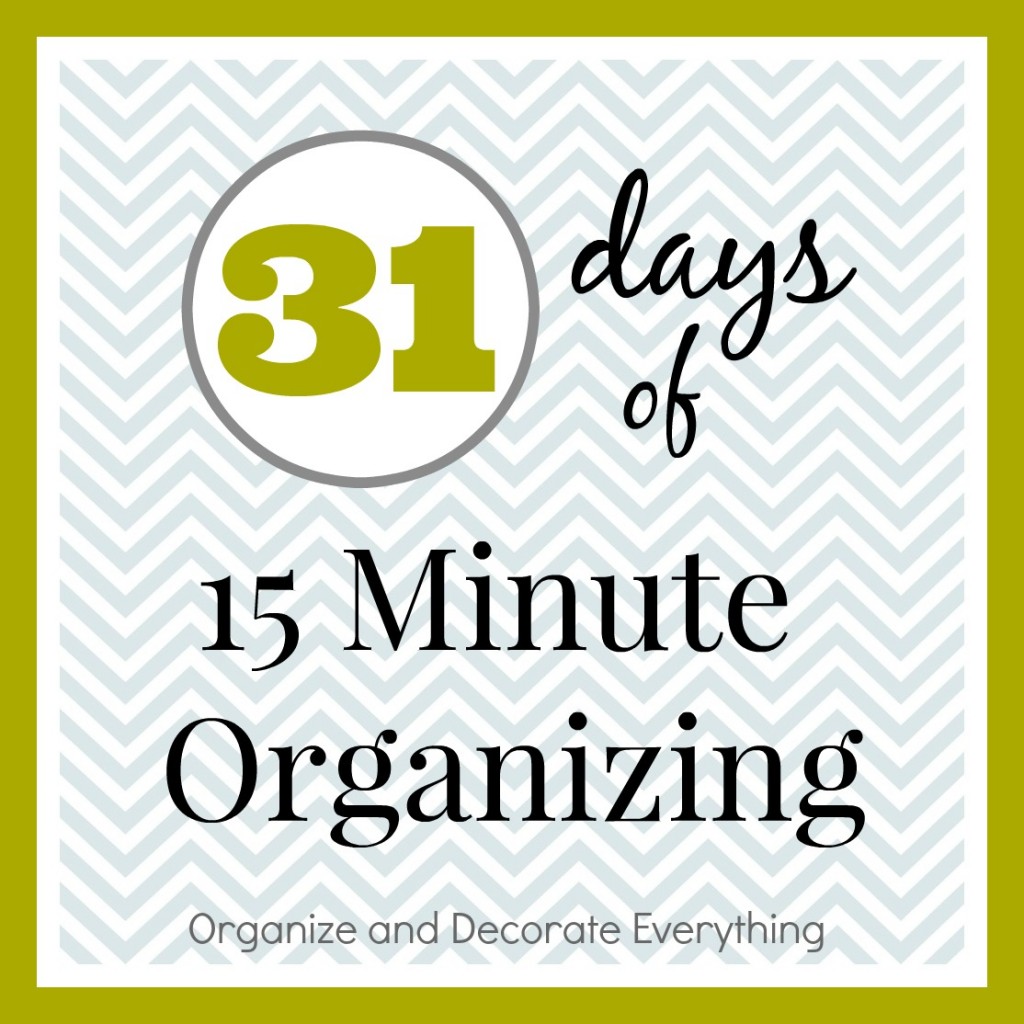 Welcome to Day 6 of 31 Days of 15 Minute Organizing
Set your timer and get ready to get the Linen Closet in tip top shape. If you feel you can't get the whole closet in order in 15 minutes, set the timer and work on one shelf at a time.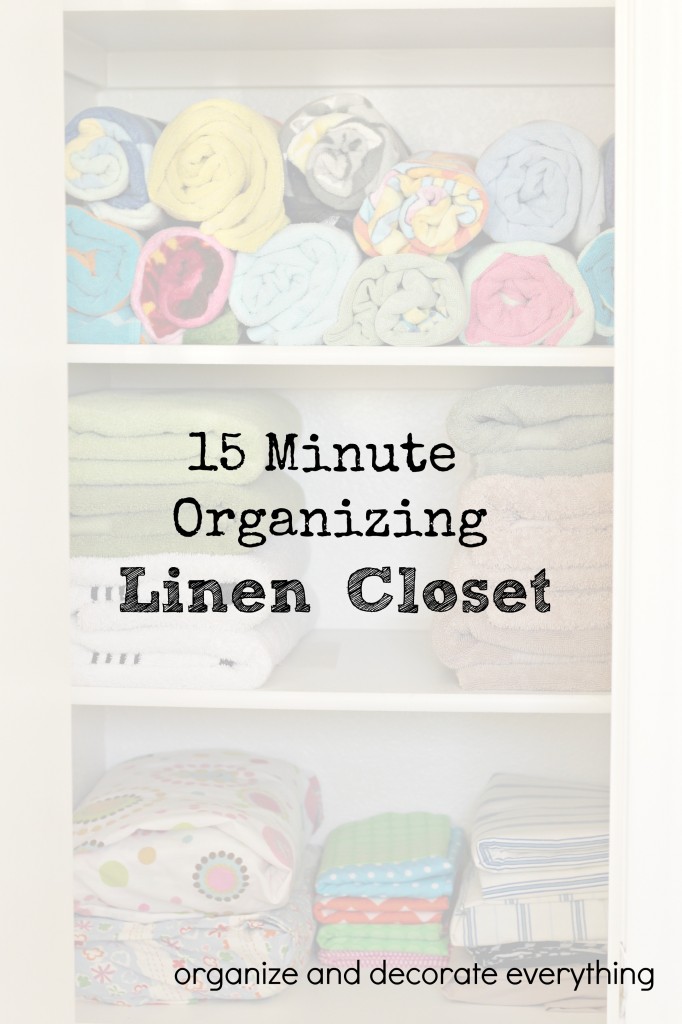 I recommend starting with the sheets. My favorite tip for sheet sets is to store them inside the pillow case. When a bed needs to be changed everything is inside the pillowcase and all in one place. It makes it way easier on the kids to help too.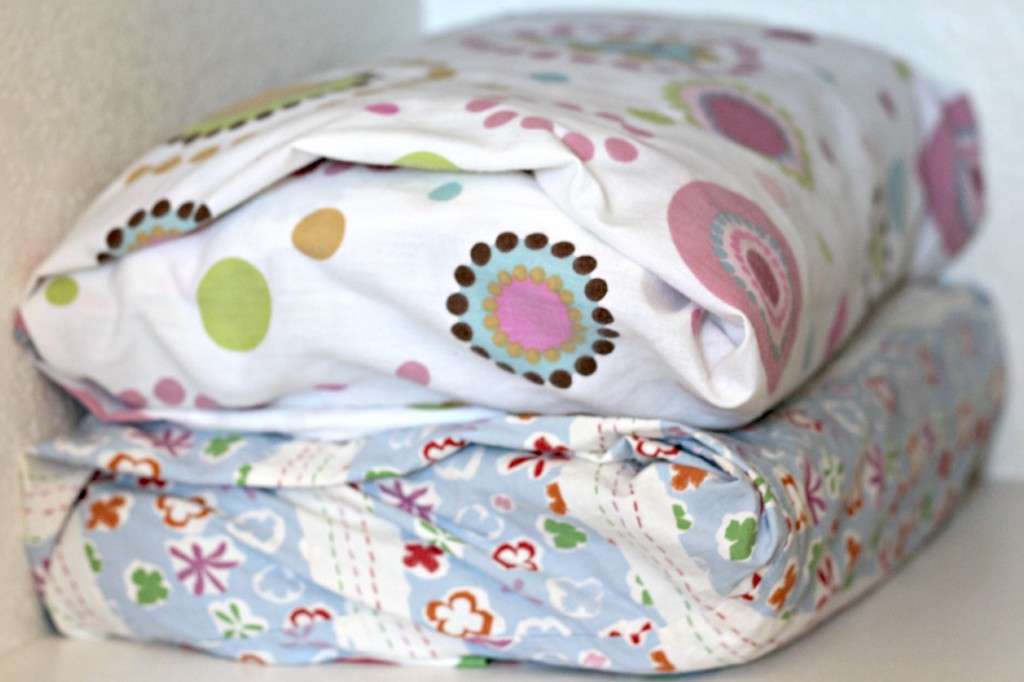 Move on to the towels. I fold the bath towels because I have plenty of room for them but I roll the pool towels because I'm short on space.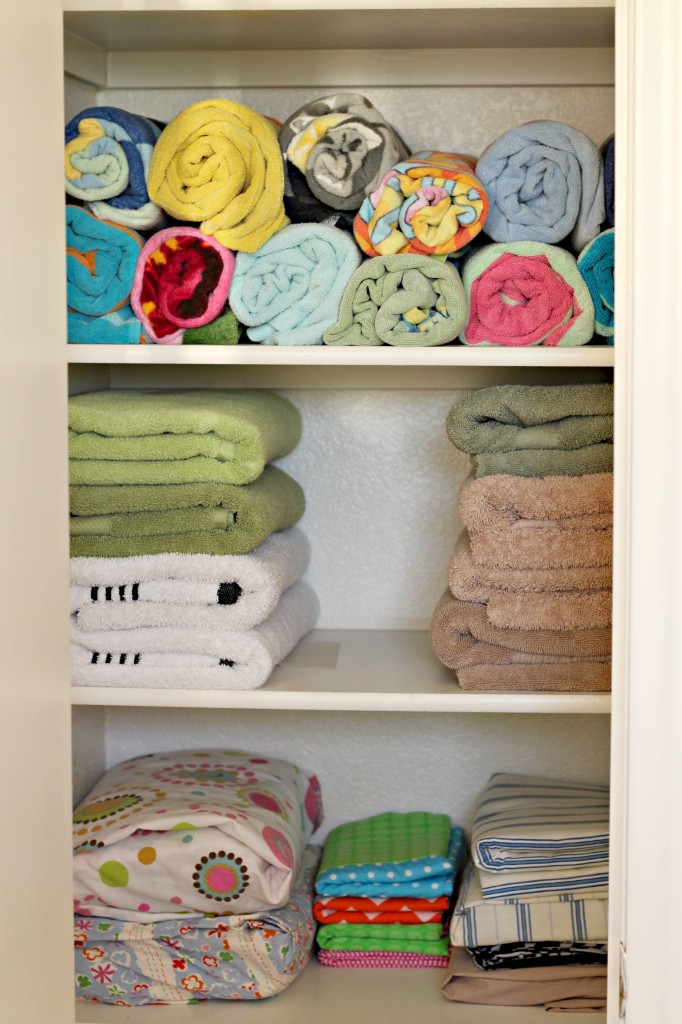 Plus when the kids pull out their favorite pool towel they don't mess up the whole stack.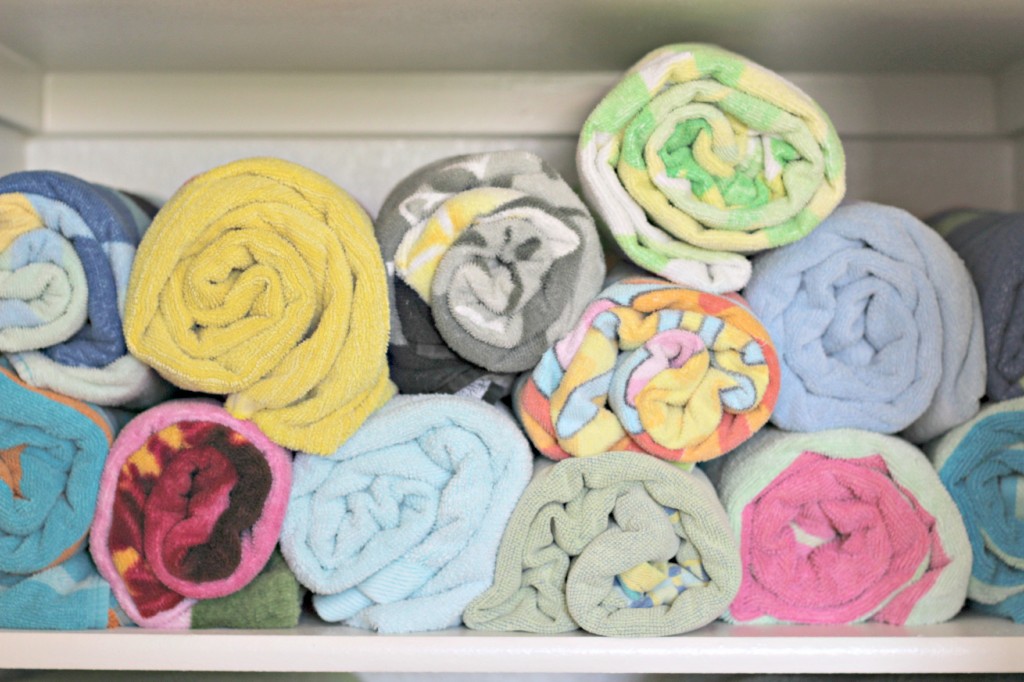 Take out any worn or stained towels. You can cut them up to use as rags or my husband will use them when he works on the car. Straighten the blankets and pillows and you're finished.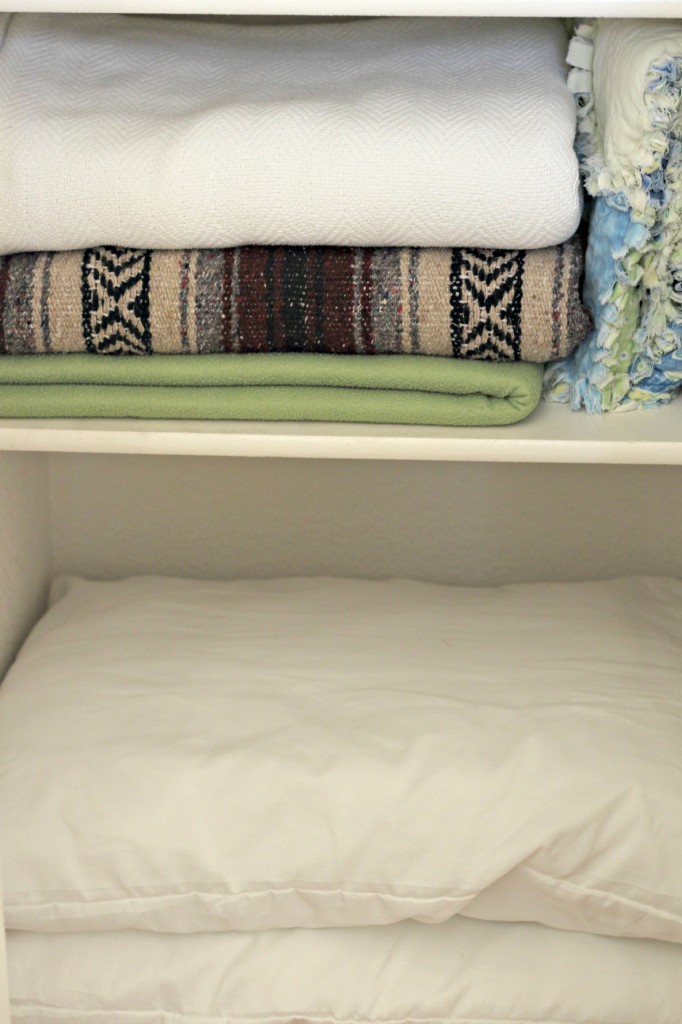 You might be wondering where I keep hand towels and wash cloths. I keep them in baskets in the bathrooms.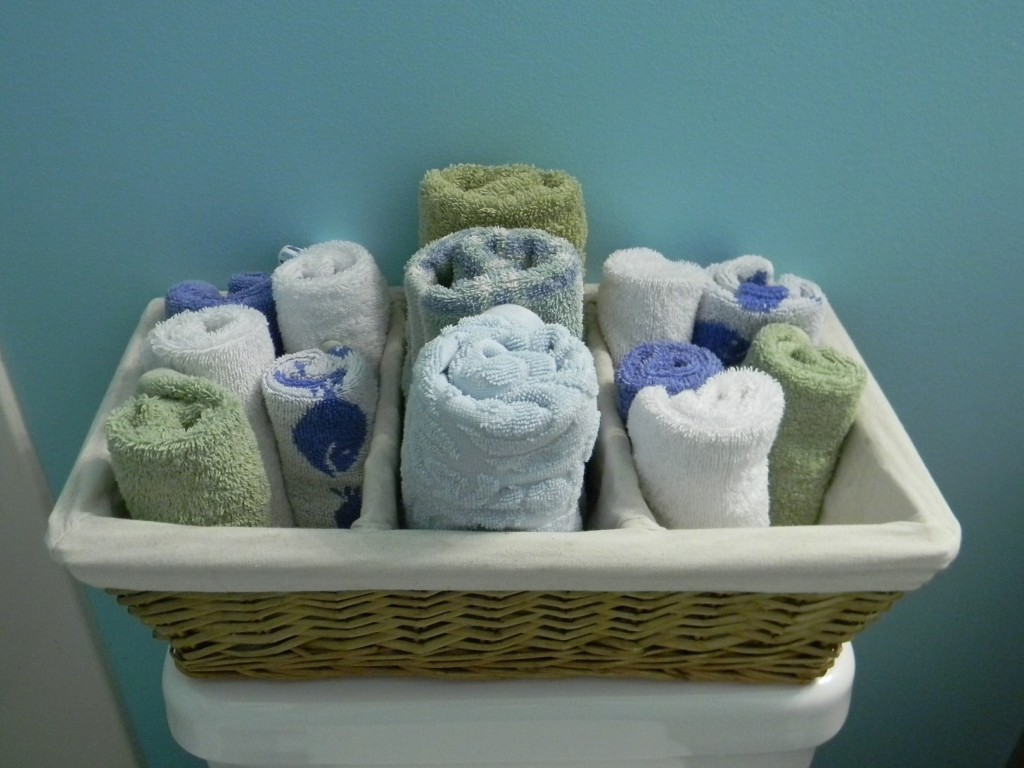 Find any posts you missed on the 31 Days of 15 Minute Organizing Landing Page
Don't forget to follow me on Instagram @odeleanne and use the hashtag #15minuteorganizing for the chance to show off your organized space and be featured on my Instagram.
See you tomorrow for the next post in the series 31 Days of 15 Minute Organizing: Bathroom Drawers