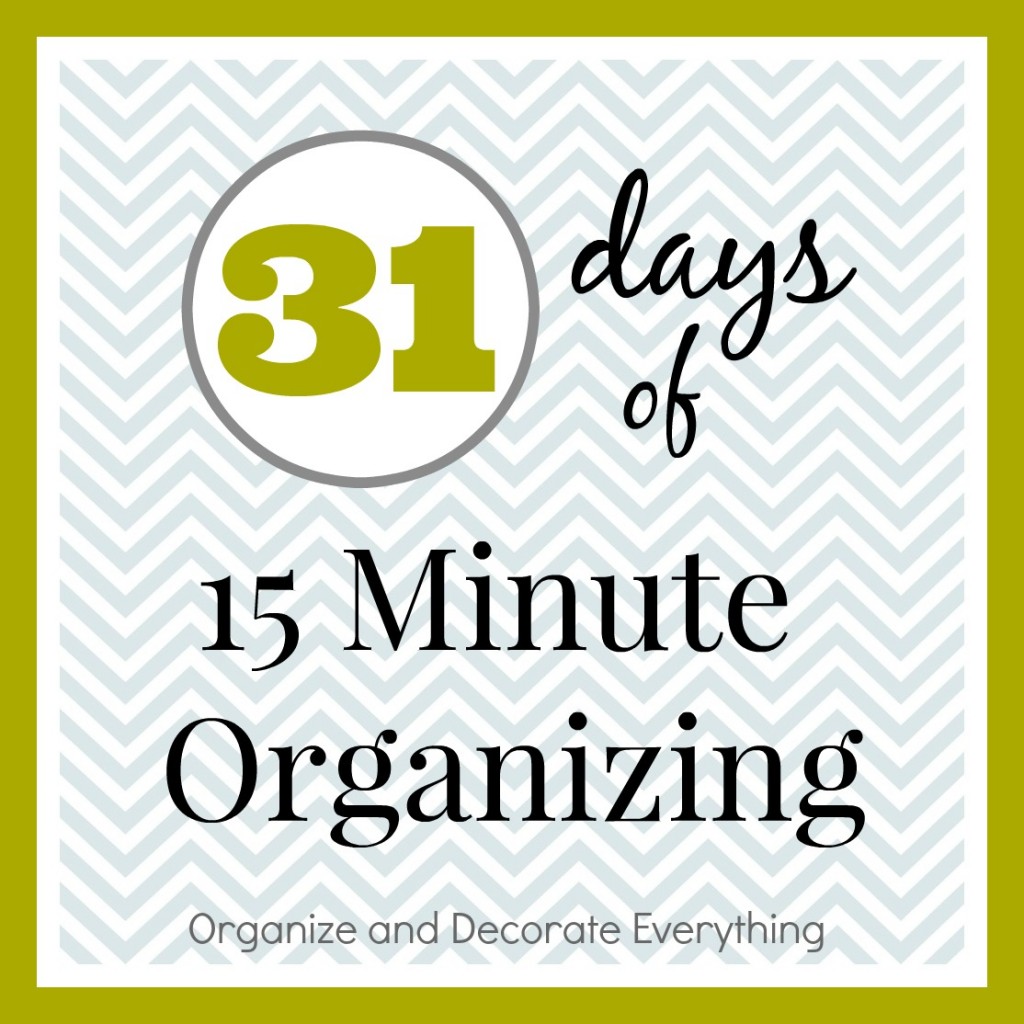 Welcome to Day 10 of 31 Days of 15 Minute Organizing
First I want to start by saying that I hope this series is helping you get in the habit of spending 15 minutes a day to get organized. I have had a few comments about the spaces not being magazine worthy. That's not really the point of this exercise or of being organized in general. The point is to get rid of the clutter and be able to find what you need quickly. I hope this challenge is helping you.
So set your timer and let's work on that desk drawer today. This process is similar to organizing the junk drawer. Click on the link to be taken to the post if you missed it.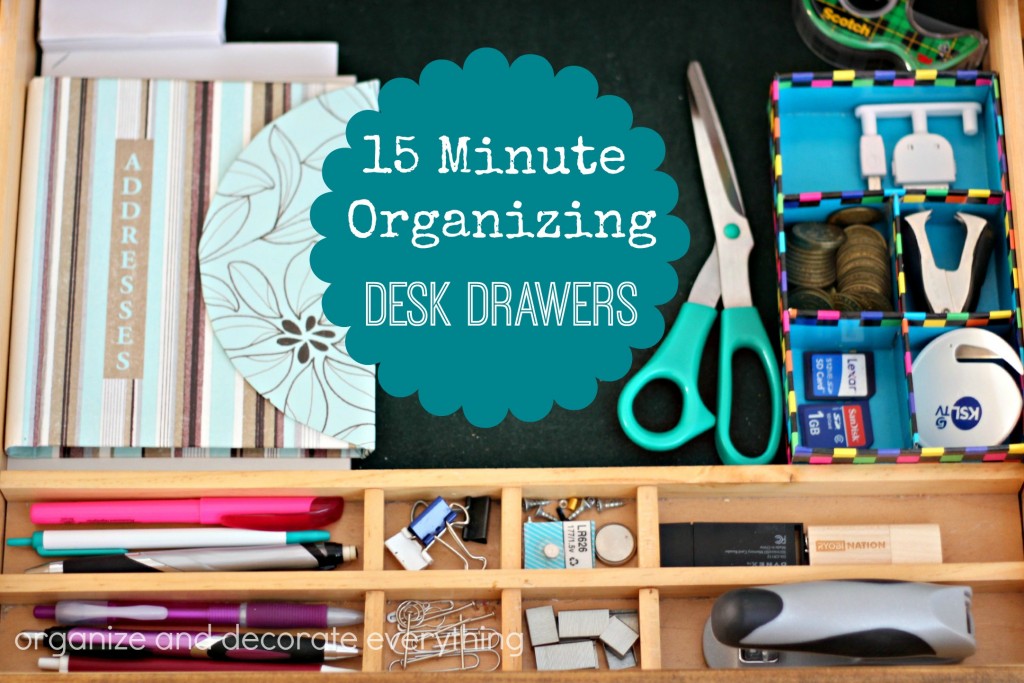 The main thing to remember when organizing these spaces is that you need to only keep in an area what you actually use in that area. My desk drawer is probably not going to look exactly the same as yours, but it works for me and I can find things quickly. Which is the whole point.

The next thing to remember is to put things back where you got them. It's easy to keep an area organized if you return things to their space. Sounds easy, right? The drawer above is my kids drawer. We use a sofa table in the family room as their computer desk so it only has a very small drawer, but it has all they need in that area. I use small boxes and plastic baskets to keep things corralled.
The paper is stored in a file under the desk.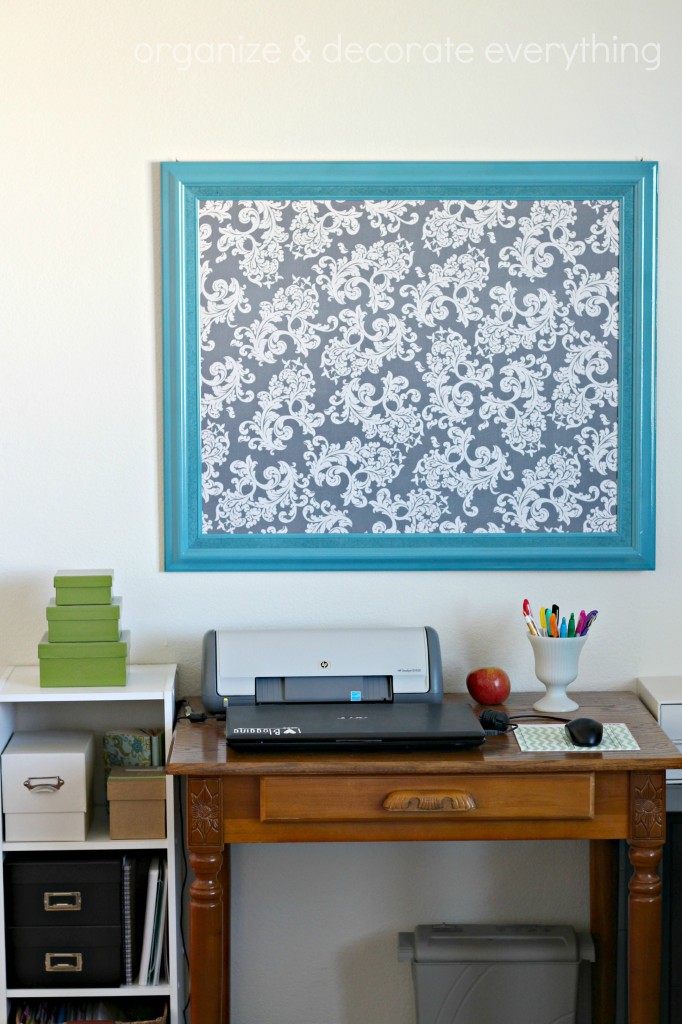 I also only have a small drawer in my desk (the top picture in this post) so I have some little shelves at the side of the desk with boxes that I use as drawers.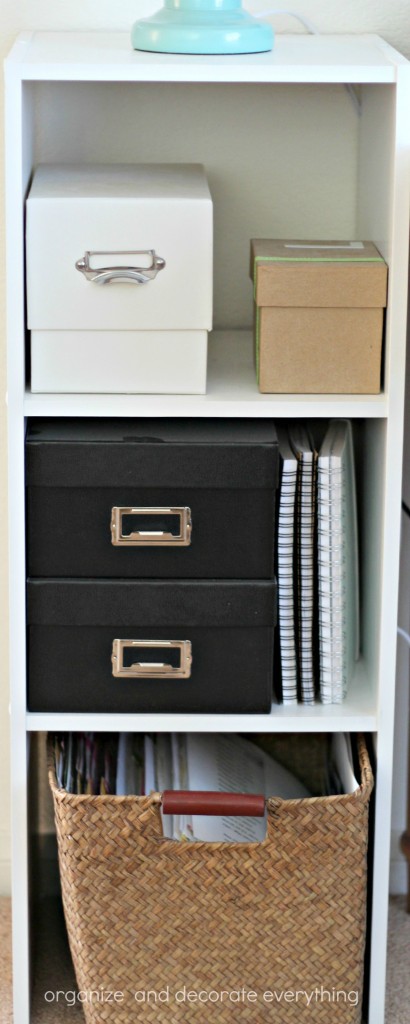 As I've said many times, being organized doesn't have to cost you anything. This basket was in another area of my house and I moved it here for my files. They fit perfectly.
Find any posts you missed on the 31 Days of 15 Minute Organizing Landing Page
Don't forget to follow me on Instagram @odeleanne and use the hashtag #15minuteorganizing for the chance to show off your organized space and be featured on my Instagram.
See you tomorrow for the next post in the series 31 Days of 15 Minute Organizing: Spices