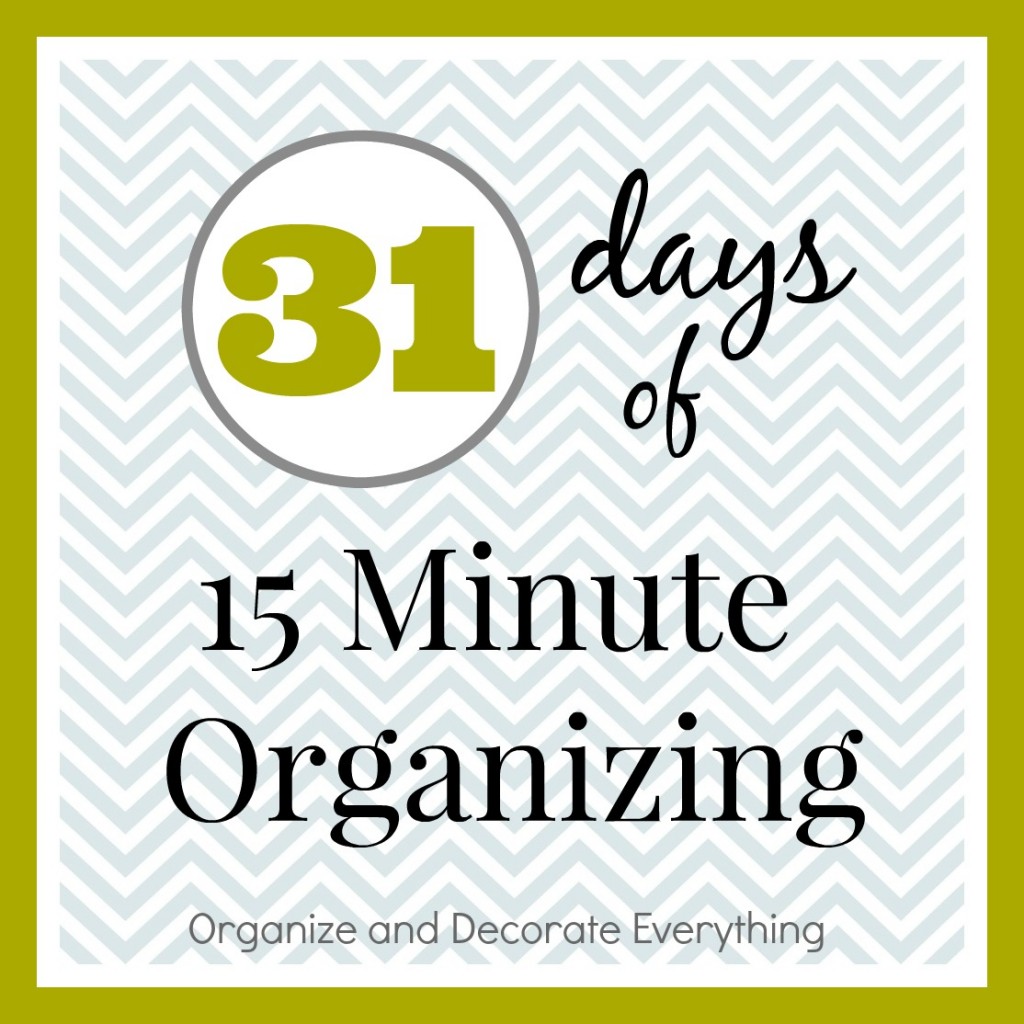 Welcome to Day 11 of 31 Days of 15 Minute Organizing
Today we're going to work on organizing our spices. Why do you have 3 bottles of one thing? Probably because you couldn't find the first bottle so you bought a new one. Set the timer, grab some stickers or vinyl, a sharpie, and get to work.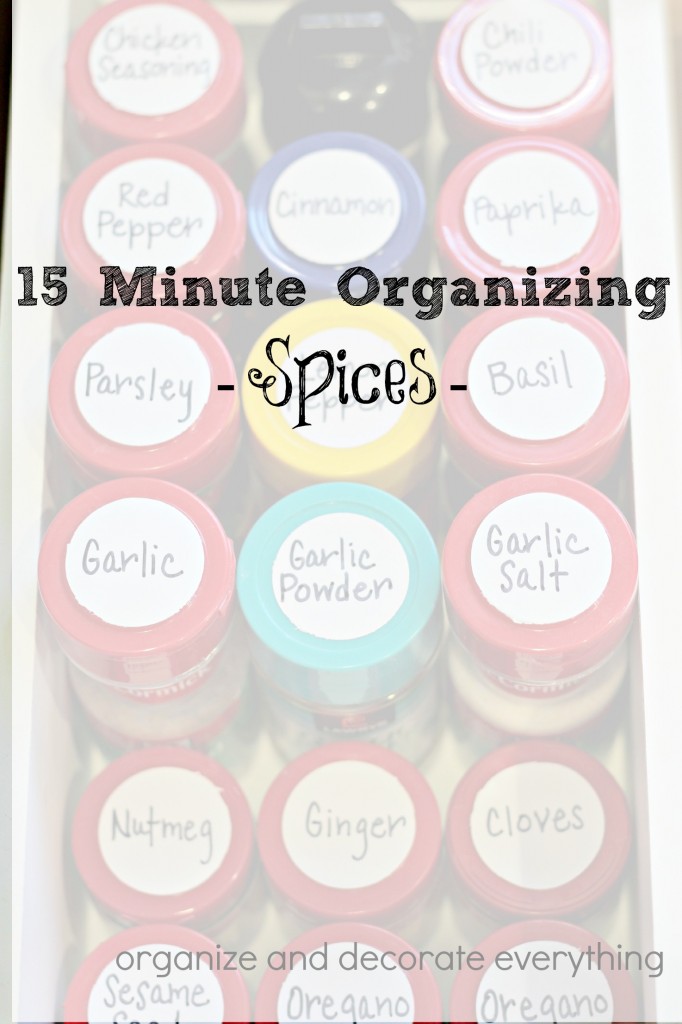 I decided to put my most used spices in a drawer next to the stove. The large containers are kept in the cabinet above the drawer. Start by taking all the spices out and checking the dates. Sometimes spices are way past expiration and we don't realize it. The date can usually be found on the bottom of the bottle or side of the label. Toss the expired ones.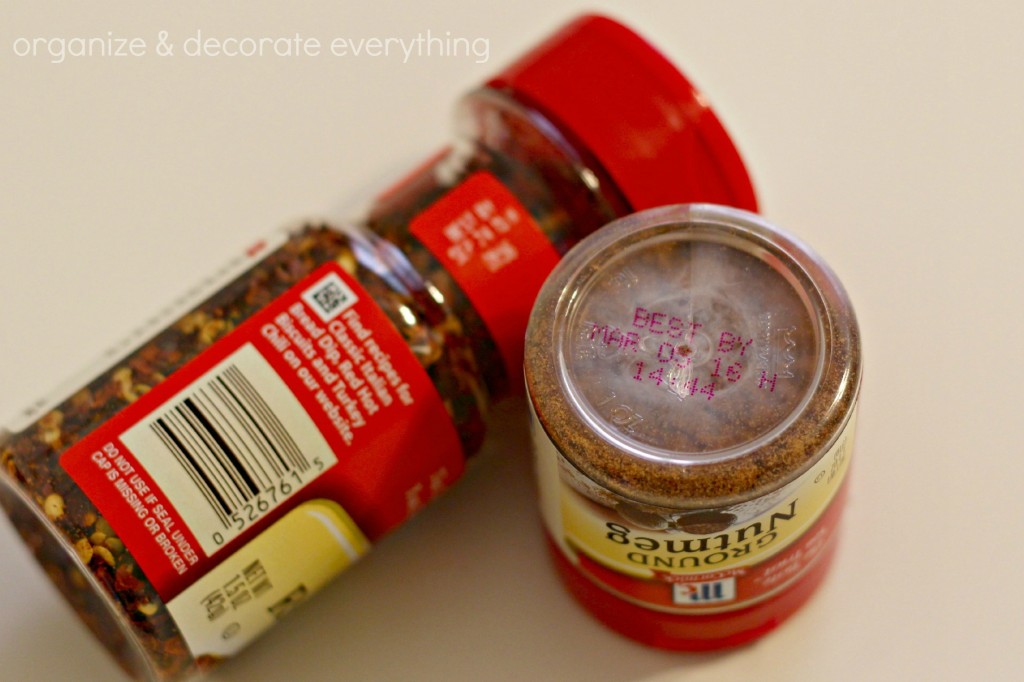 Now you can  either put them back in the cabinet with the labels facing out (you can use empty boxes as stackers).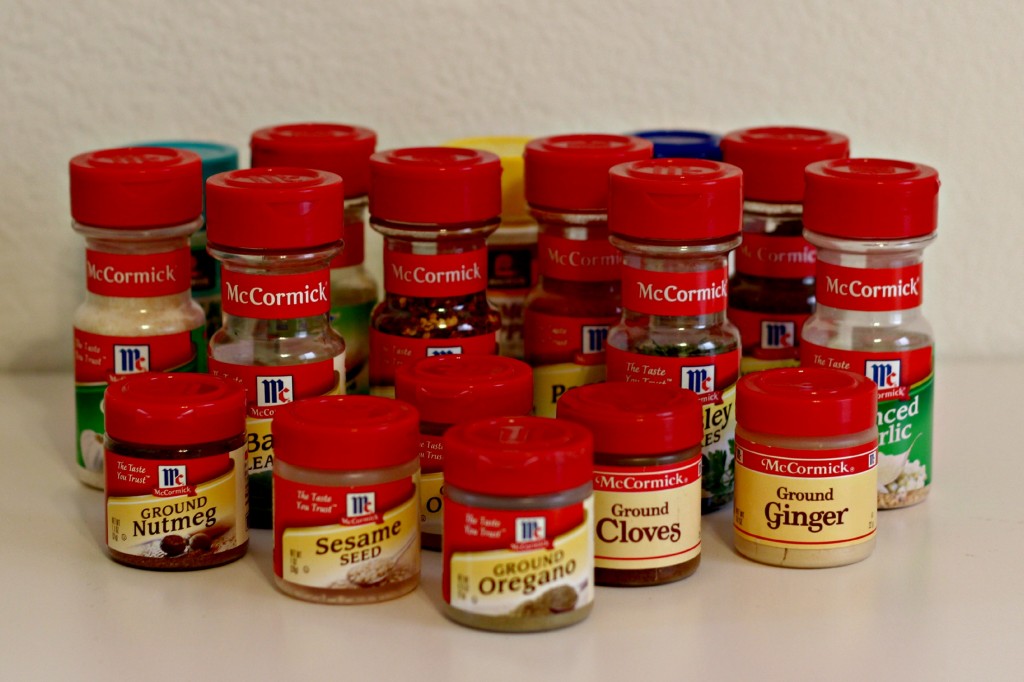 Or place them in a drawer like I do, and label the tops so you can see what you have at a quick glance. I made circles out of vinyl using a circle punch. You can also use contact paper which is way less expensive, plus you probably have some on hand. I simply used a Sharpie to write the name on the punched out circle.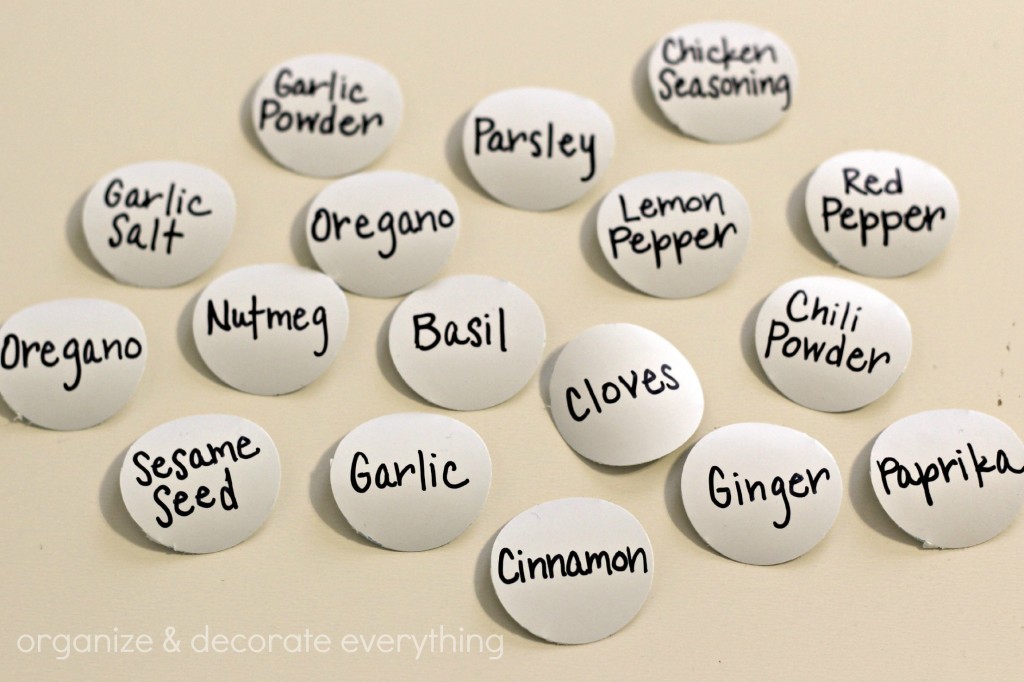 That's it! Quick and easy organizing!
Find any posts you missed on the 31 Days of 15 Minute Organizing Landing Page
Don't forget to follow me on Instagram @odeleanne and use the hashtag #15minuteorganizing for the chance to show off your organized space and be featured on my Instagram.
See you tomorrow for the next post in the series 31 Days of 15 Minute Organizing: Under the Kitchen Sink