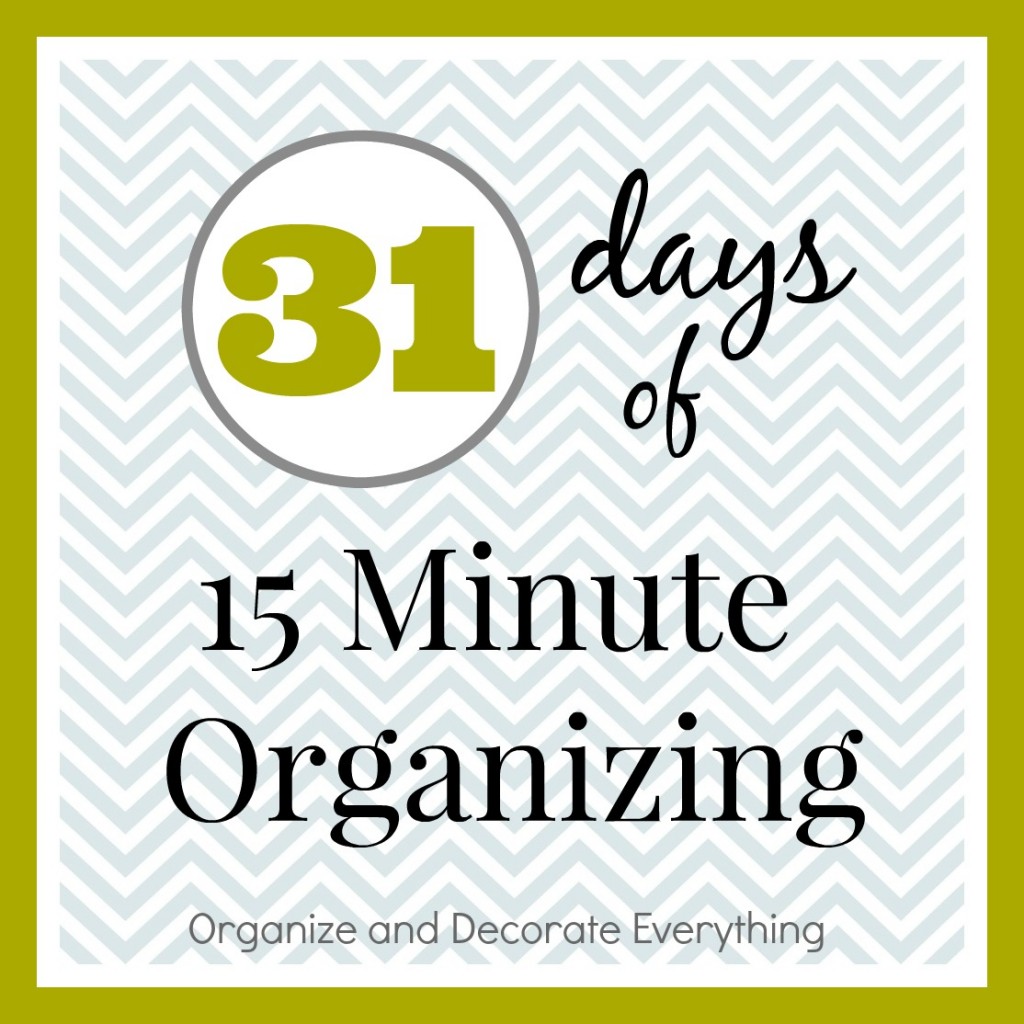 Welcome to Day 12 of 31 Days of 15 Minute Organizing
Let's get the space under the kitchen sink cleaned out and organized today. This area is just a big open cavern waiting to have things tossed into it, so you need to divide the space and add shelving where needed. Don't worry about doing that today though if you don't have any shelving. Also, remember that you don't have to spend a lot on organizing supplies. This shelf is actually for a school locker and costs under $5. Let's set the timer for 15 minutes and get it done.
Organizing Under the Kitchen Sink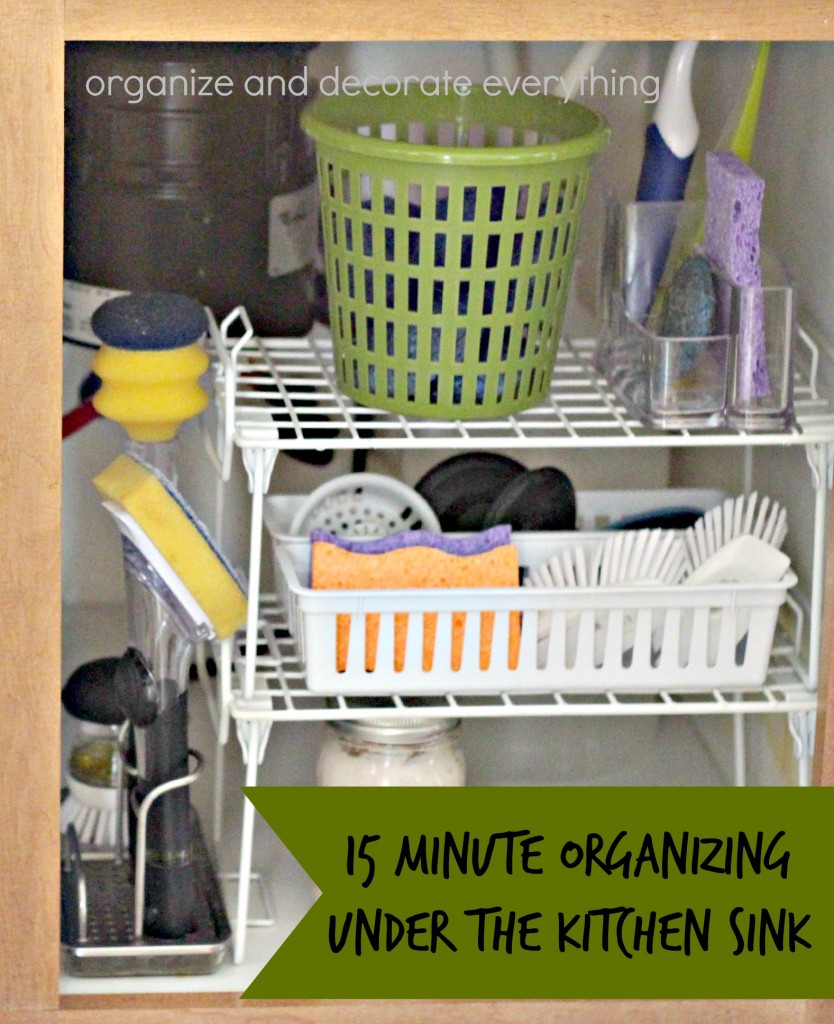 First toss out all the old cleaners and ones you aren't using anymore. Make sure to read the labels and dispose of them properly. If you have a tub or bucket, place the large containers of cleaners inside it. This saves the bottom of your cabinet in case of spills. Containers can sometimes leak or the lid doesn't get put on correctly so this is a good way to prevent cleaning products from leaking in your cabinet. Plus I use the tub for mopping.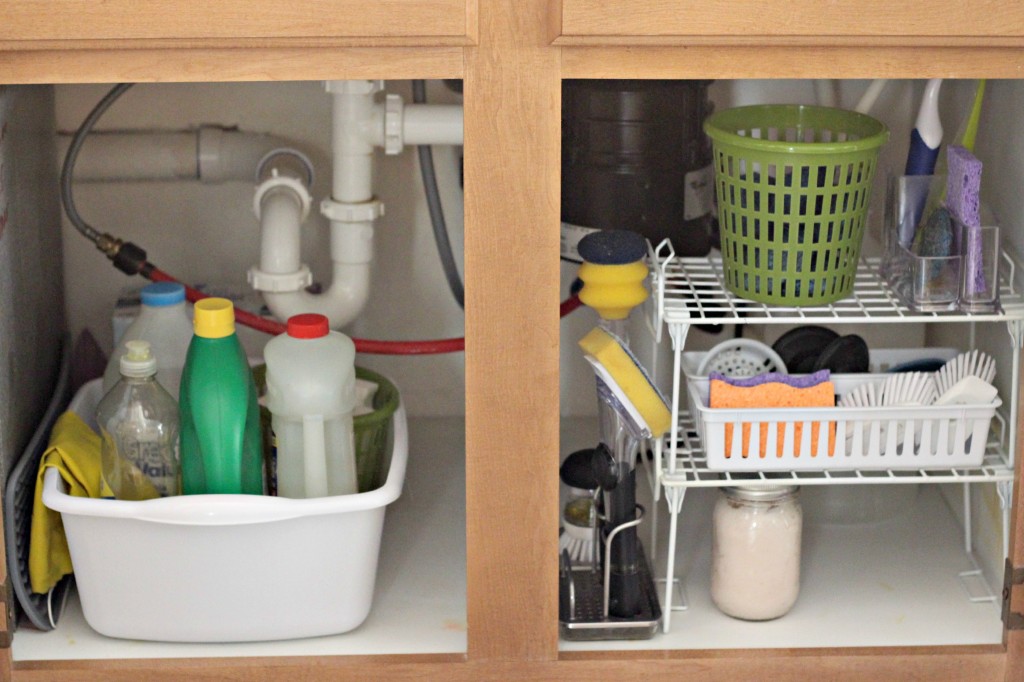 I added locker shelving to the other side of the cabinet to hold smaller items and make them easy to get too. Contain like items in small baskets to make it even easier. All of these baskets are less that $1 each. One of my favorite organizing tools are cheap plastic baskets. Things don't have to be expensive, especially when they're out of sight.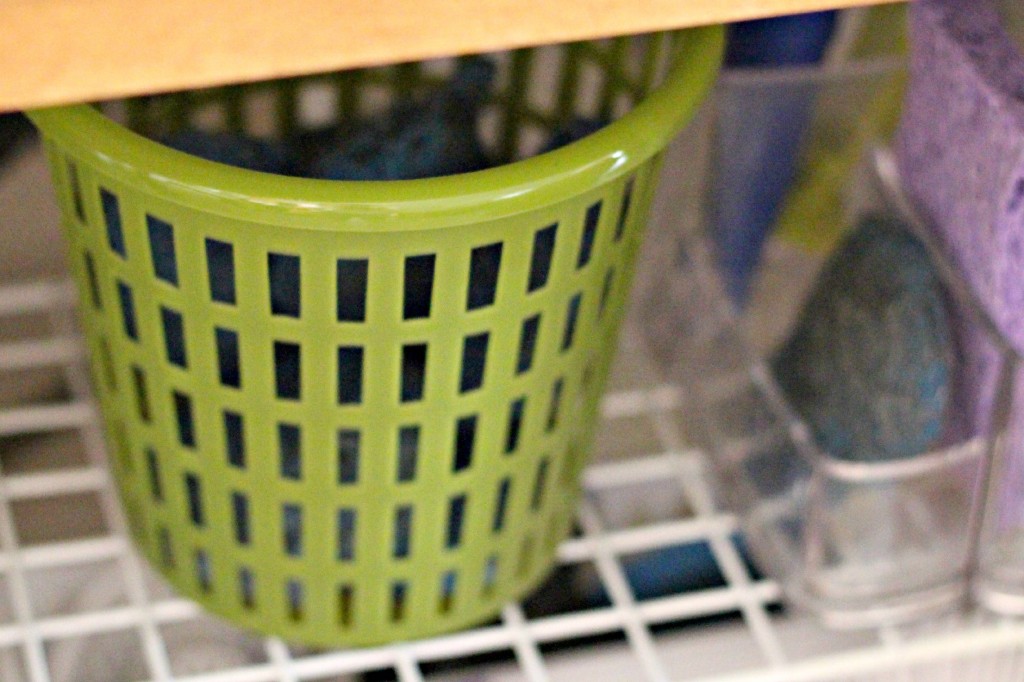 You can add a rail or hooks to the inside of the cabinet to hang gloves or cloths as they dry out of sight. It also makes them way easier to find. I used a left over curtain rod. You might already have something you can use too.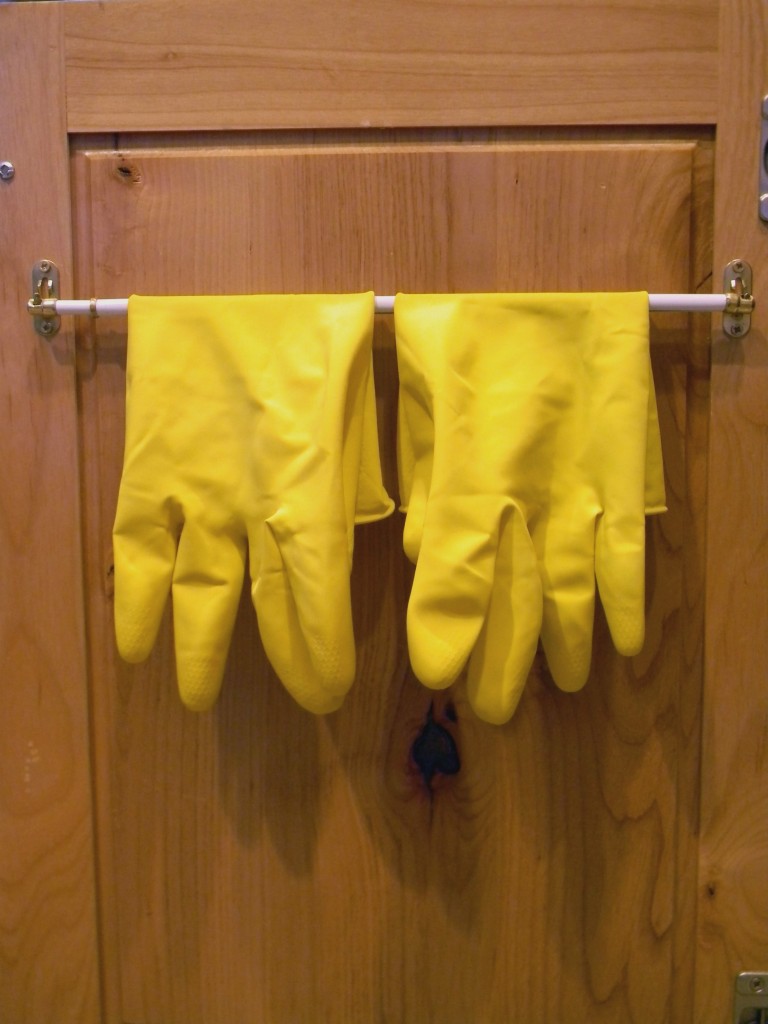 Find any posts you missed on the 31 Days of 15 Minute Organizing Landing Page
Don't forget to follow me on Instagram @odeleanne and use the hashtag #15minuteorganizing for the chance to show off your organized space and be featured on my Instagram.
See you tomorrow for the next post in the series 31 Days of 15 Minute Organizing: Calendar

Pin it for later: Organizing Under the Kitchen Sink