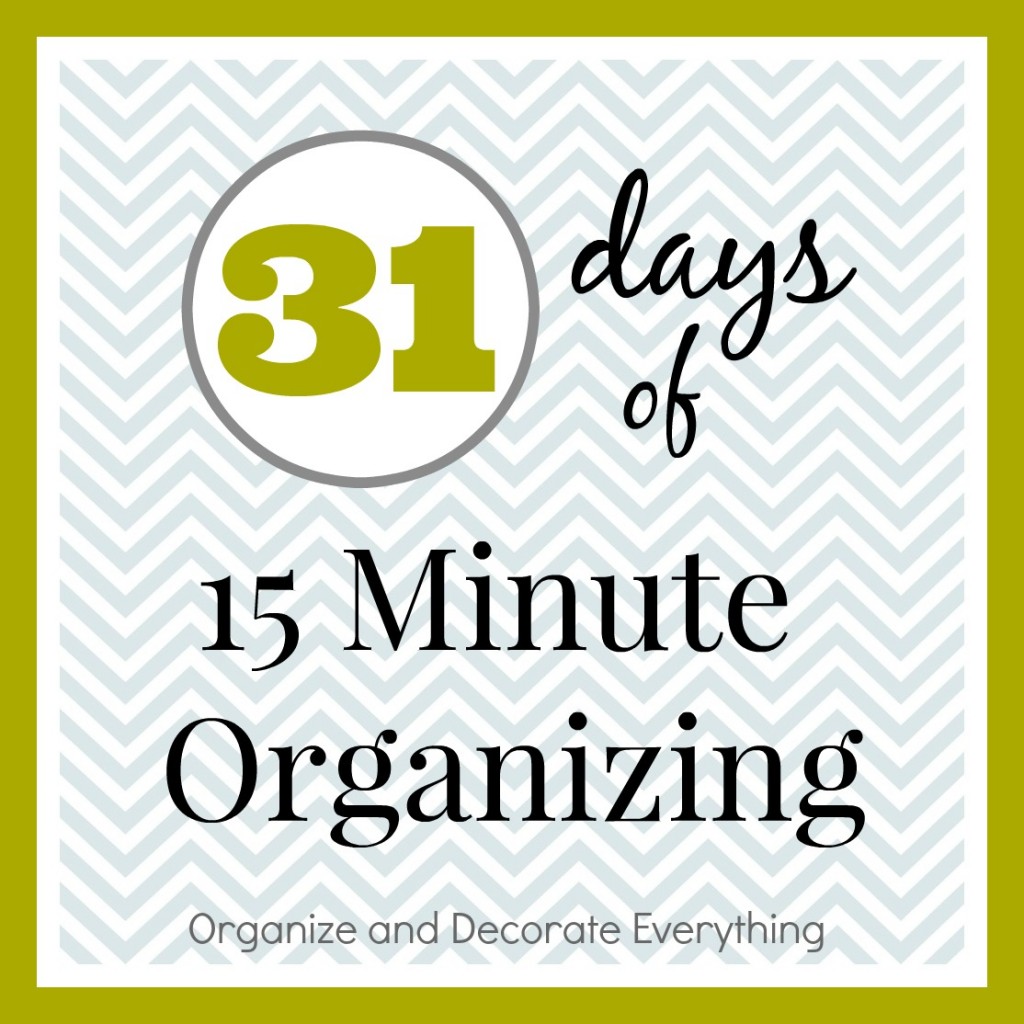 Welcome to Day 9 of 31 Days of 15 Minute Organizing
There is a mysterious drawer in most of our kitchens called a Junk Drawer. I'm not really sure how it got that name other than people wanted an excuse to be able to throw anything they wanted to into a particular drawer. I don't have anything against one drawer having random household items in it that don't really belong anywhere else or are convenient to an area. The problem happens with things are just tossed in the drawer and they end up in a jumbled mess.
Get your timer, the garbage can, and some small containers. Now you"re ready to tackle the Junk Drawer.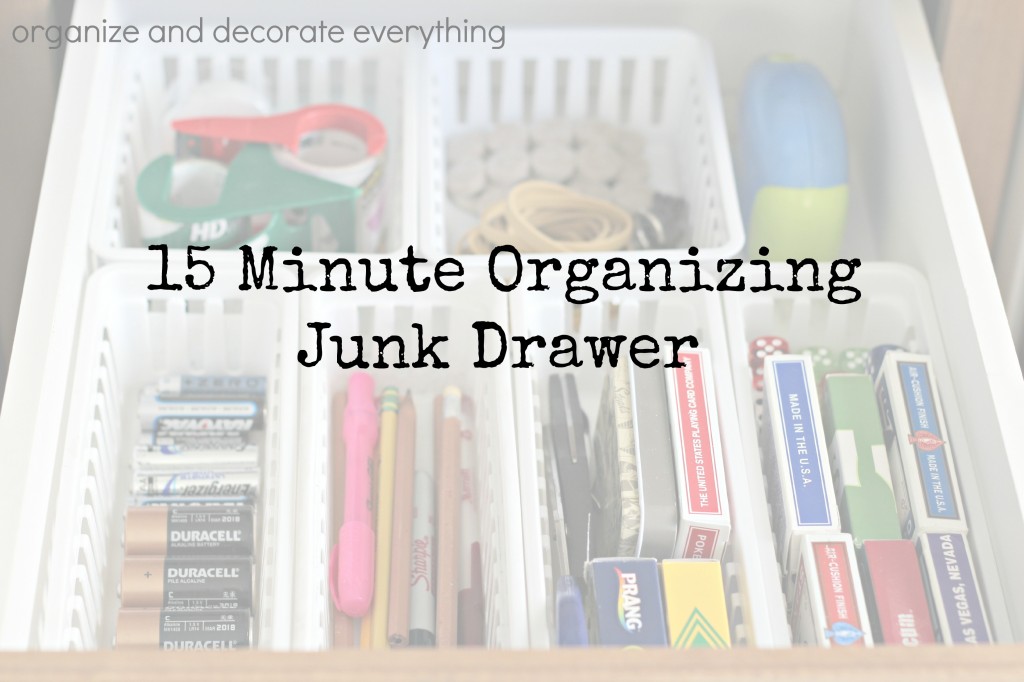 – Dump the whole drawer out.
– Toss the garbage, broken bits of things, and anything you don't need any longer.
– Divide the contents of the drawer into groups of items.
– Place baskets in the drawer; you can also use cut cereal boxes, low profile bowls, stationary boxes, etc.
– Remove anything that belongs somewhere else.
– Fill the containers with like items.
Keep an eye on your Junk Drawer by doing a quick clean out every 3 months or so. Have a home for everything so things don't just get tossed in the drawer. I think our drawer says, we like to play card games. What does your drawer say?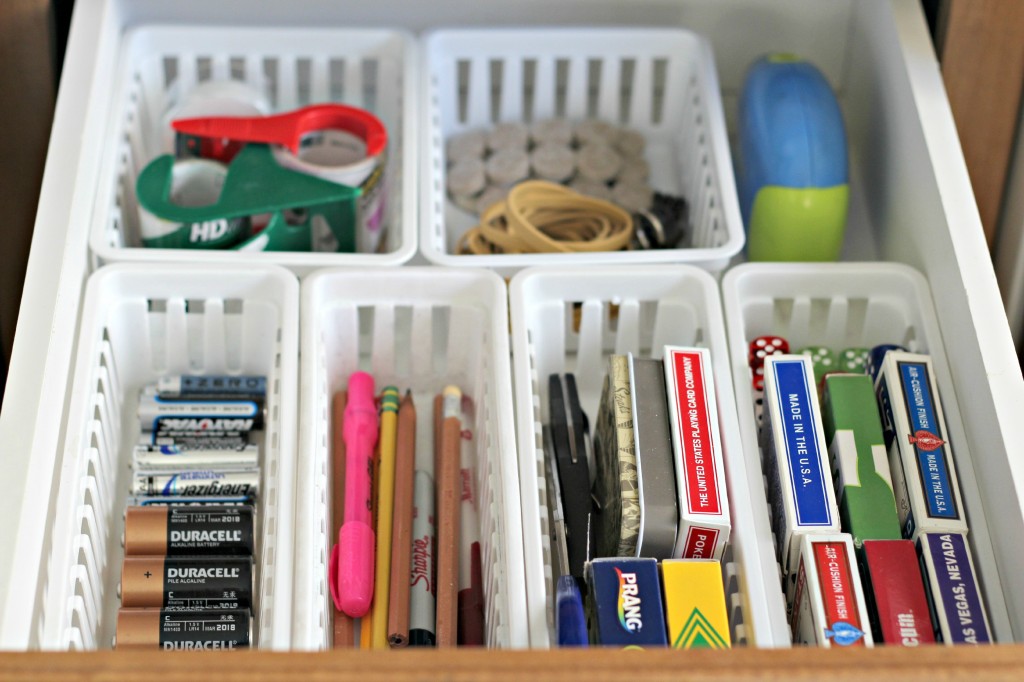 Find any posts you missed on the 31 Days of 15 Minute Organizing Landing Page
Don't forget to follow me on Instagram @odeleanne and use the hashtag #15minuteorganizing for the chance to show off your organized space and be featured on my Instagram.
See you tomorrow for the next post in the series 31 Days of 15 Minute Organizing: Desk Drawer