Welcome to Day 22 of 31 Days of 15 Minute Organizing
Does the room you're in feel relaxing or cluttered? One of the easiest ways to organize and declutter a room is to clear a horizontal space. It will make a huge difference and only take a few minutes. So set your timer for 15 minutes and get to work clearing as many horizontal spaces as you can.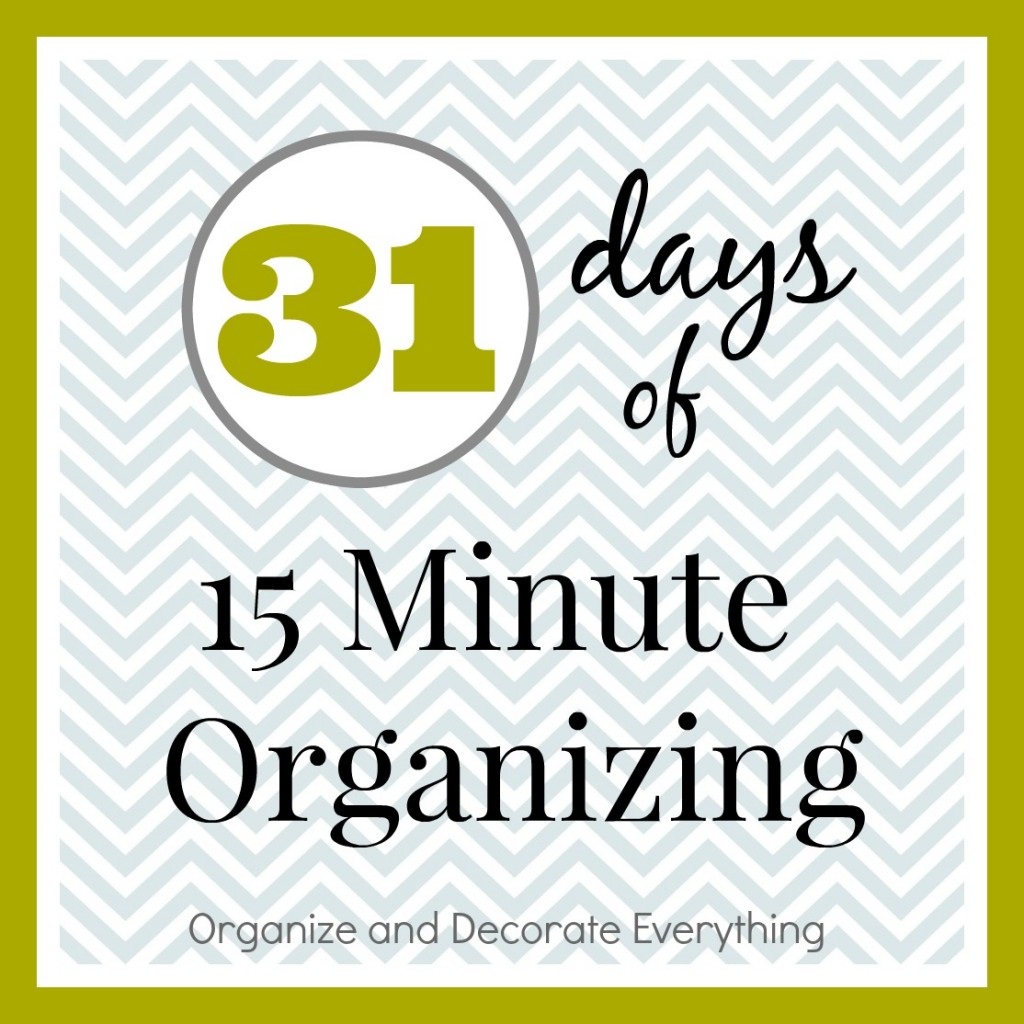 It's easy to place things on top of a table, on the counter, or on any other flat surface but it can also look cluttered unless you have a way to contain those things. If you find yourself placing things in the same place turn it into a drop zone but contain it in a basket, bowl or pretty box.
I like to use trays in my home to decorate and contain clutter. Use bowls, plates, baskets, boxes to hold and hide things in horizontal spaces . But make sure you limit containers or that can also look cluttered. Placing things inside a cabinet or drawer by the drop zone is also a good alternative. It's out of sight but easily accessible. Use a vertical file to hold mail and other incoming paper inside a cabinet door. This is where my kids drop their electronics before they go to bed and when they aren't being used.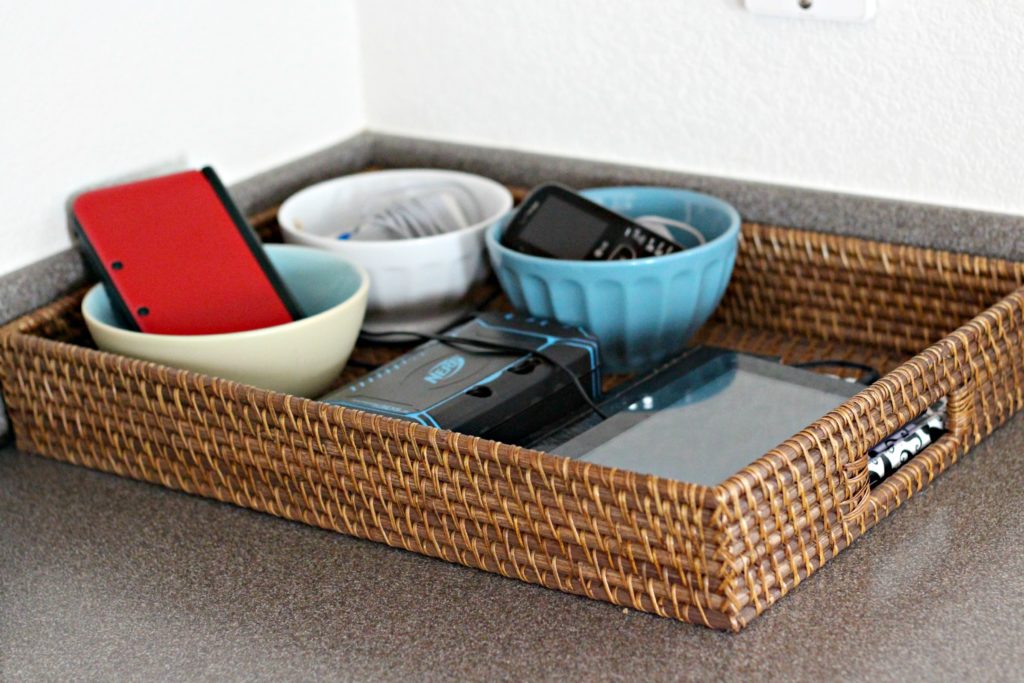 A basket looks much better on the bathroom counter than the razor, attachments, and cord. It's all easily accessible for hubby but hidden so it doesn't look cluttered. Think about the horizontal spaces in your home and how you can contain and clear items. Start by tossing, recycling, or filing anything paper related.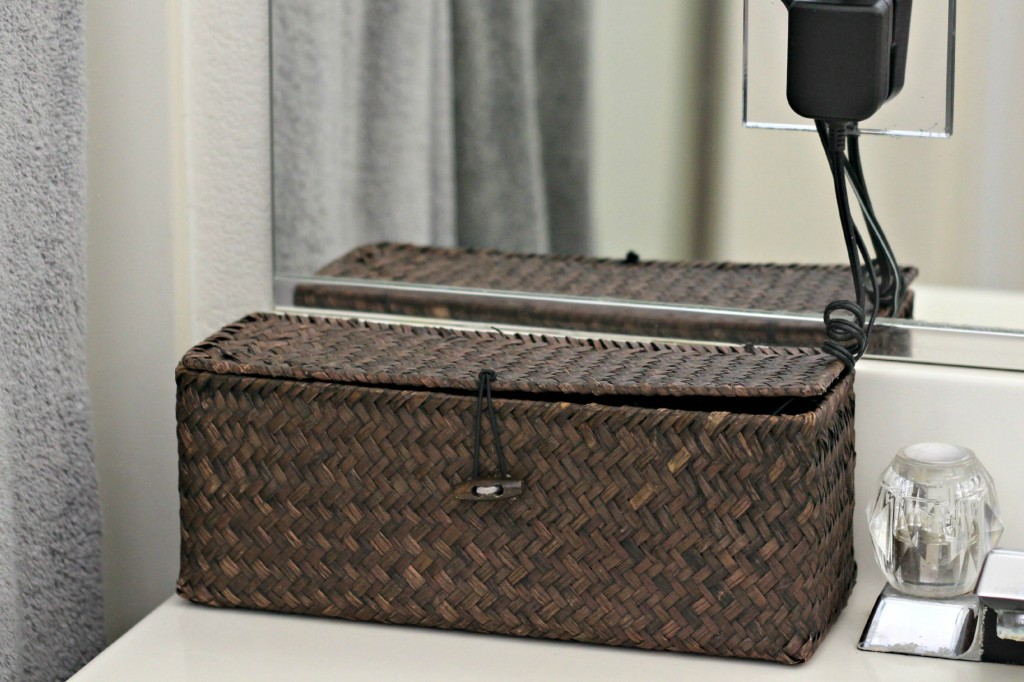 Clear horizontal spaces in your main living area too. Use furniture pieces that can also double as storage. I also have a vintage box with a lid that holds TV remotes close at hand but out of sight.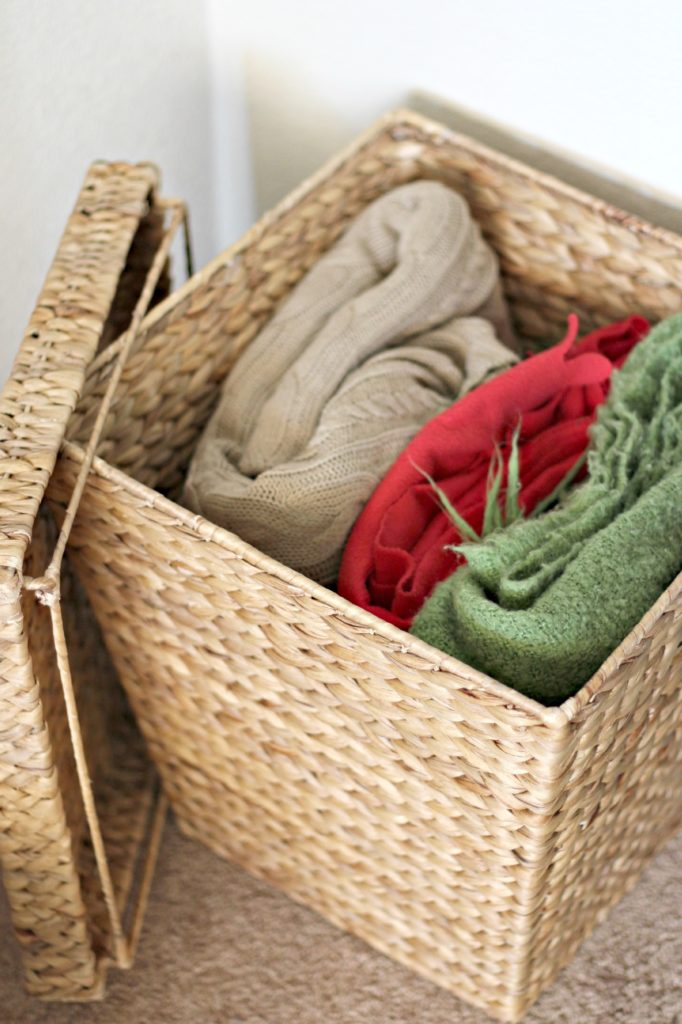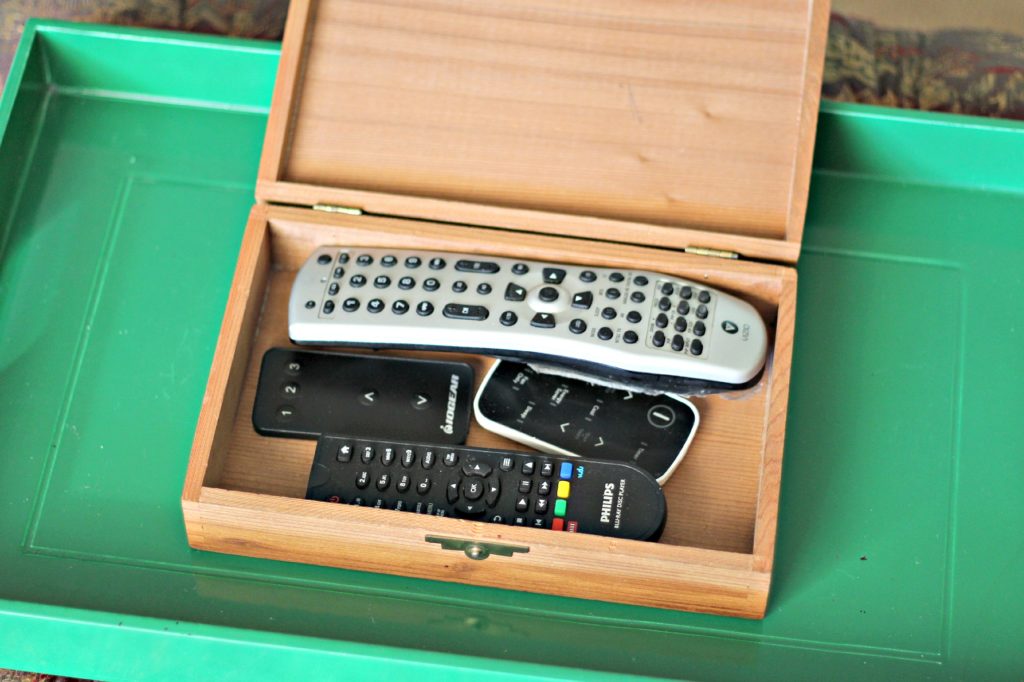 Just clear one space today if that's all you have time for. It will make a huge difference.
Find any posts you missed on the 31 Days of 15 Minute Organizing Landing Page
Don't forget to follow me on Instagram @odeleanne and use the hashtag #15minuteorganizing for the chance to show off your organized space and be featured on my Instagram.
See you tomorrow for the next post in the series 31 Days of 15 Minute Organizing: Organize the Car

Pin it for later: Clear a Horizontal Space