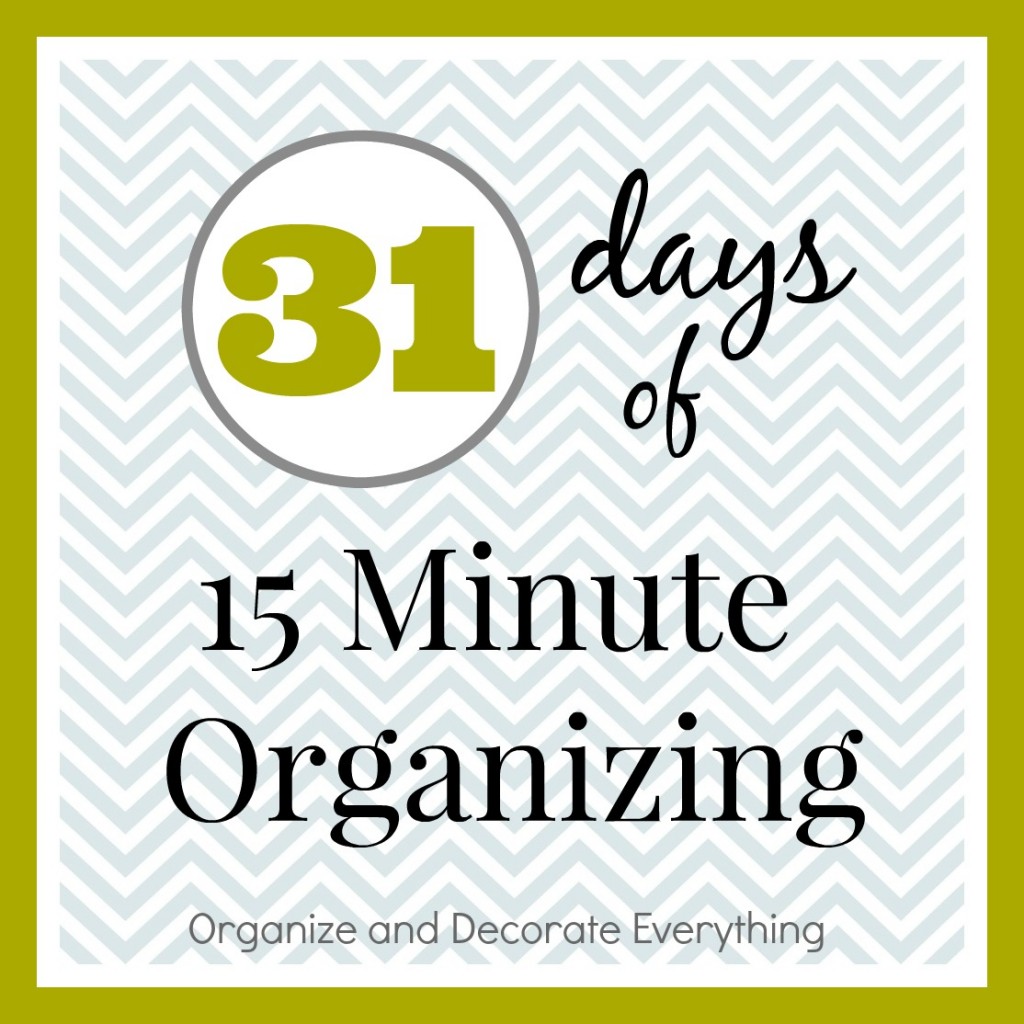 Welcome to Day 2 of 31 Days of 15 Minute Organizing
Are you ready to get your dresser drawers organized? Get that donation bag ready because I think you're going to need it today. Now is the time to get rid of those old t-shirts and baggy shorts you haven't worn for a couple years. If your drawers are overflowing you need to clear out those old clothes to make room for the ones that really belong there. Get your timer set for 15 minutes and get busy.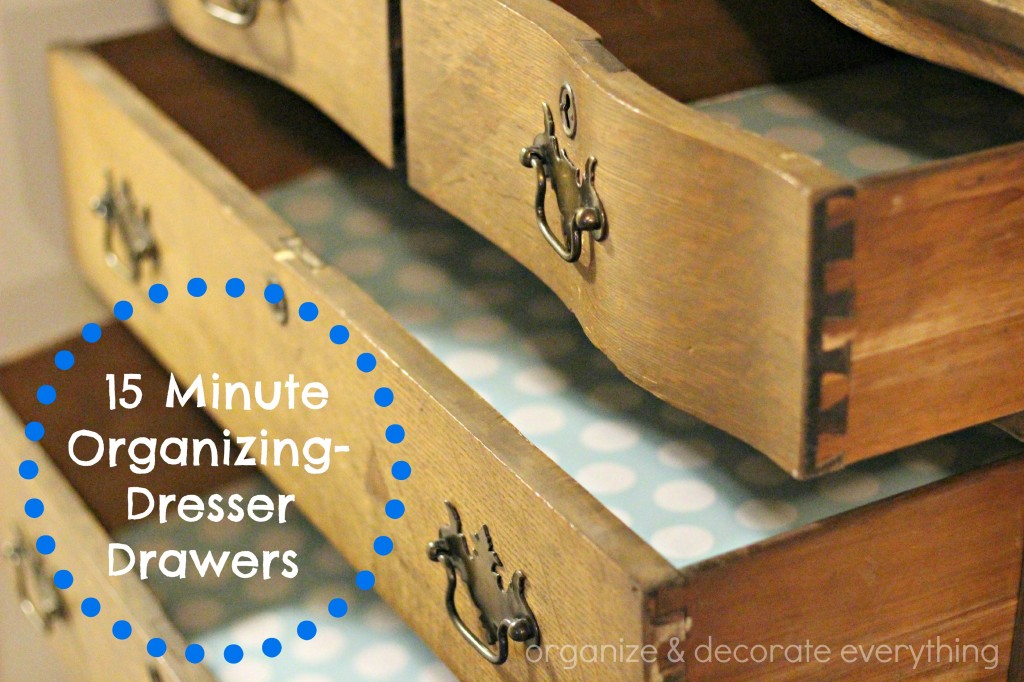 This part is extra credit: Line the bottom of your dresser drawers with a fun wrapping paper or extra wallpaper. This is a very old dresser and the bottom is really rough. I added the paper so the clothes wouldn't get snagged, plus it looks pretty.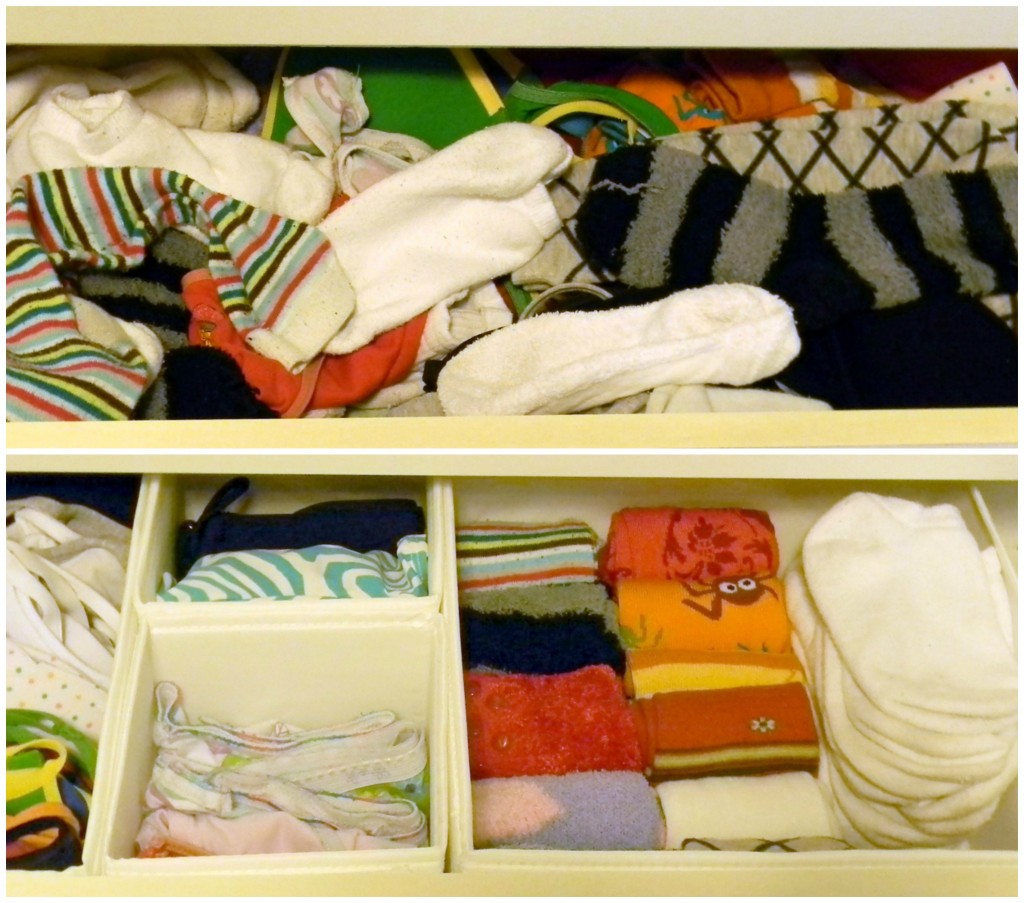 I added these fabric boxes to the drawers to keep the clothing separated. I bought them at IKEA a few years ago but you can use shoe boxes, plastic baskets, or even food boxes. You actually don't have to use anything at all at this point. (This was my daughter's drawer)
The Goal:
-Remove clothing that is too big, too small, in disrepair, or what you haven't worn for a year.
-Remove items that don't belong in the dresser (non-clothing items).
-Group like items together.
-Place remaining articles of clothing back in drawers (like items together).
-Place donation bags in closet until the end of the week.
-Relocate items that don't belong in the dresser.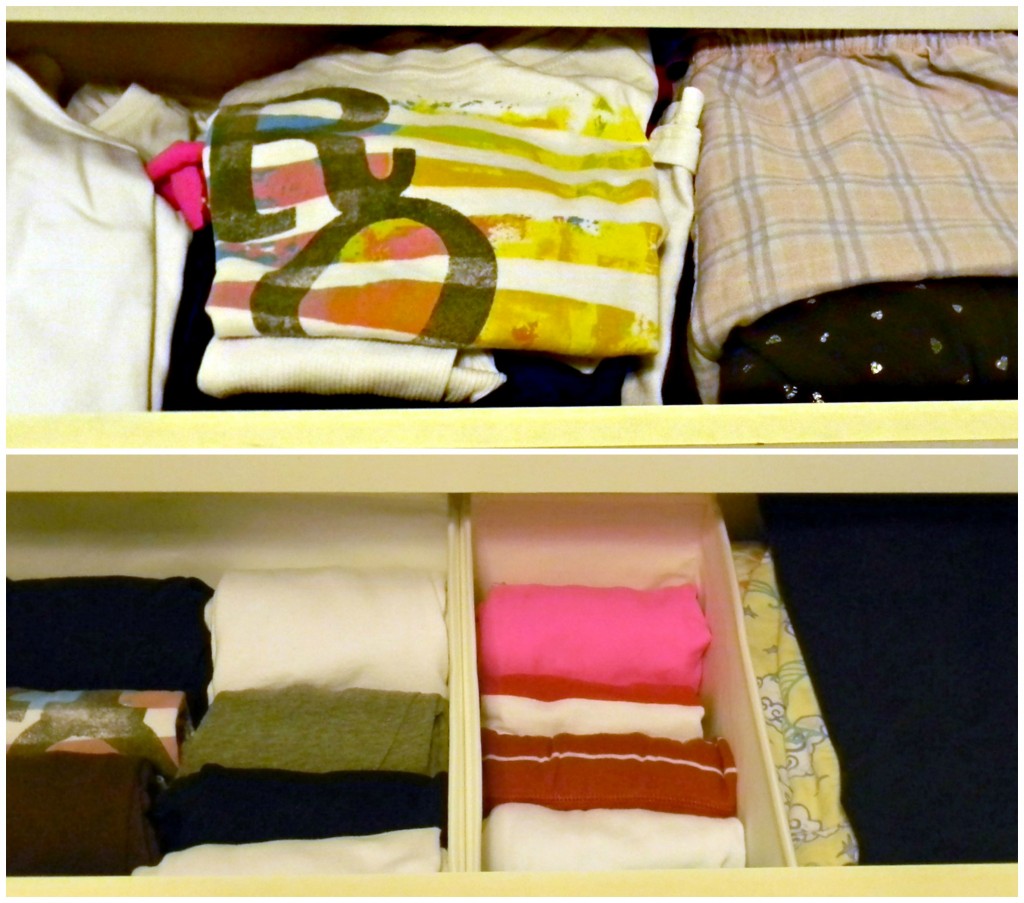 Check out the Before and After pictures above. I was able to fit all the clothing back in the drawers by getting rid of some and rolling the t-shirts. Now the whole stack doesn't fall over when a shirt is taken out. I also purge clothing on a weekly basic, during laundry is the perfect time.
If you have an extra 15 minutes this week, move onto another dresser and get that one organized too. 2 down, 29 days to go.
31 Days of 15 Minute Organizing Landing Page
Don't forget to follow me on Instagram @odeleanne and use the hashtag #15minuteorganizing for the chance to show off your organized space and be featured on my Instagram.
See you tomorrow for the next post in the series 31 Days of 15 Minute Organizing: Hanging Clothes
Pin it for Later: Dresser Drawer Organizing