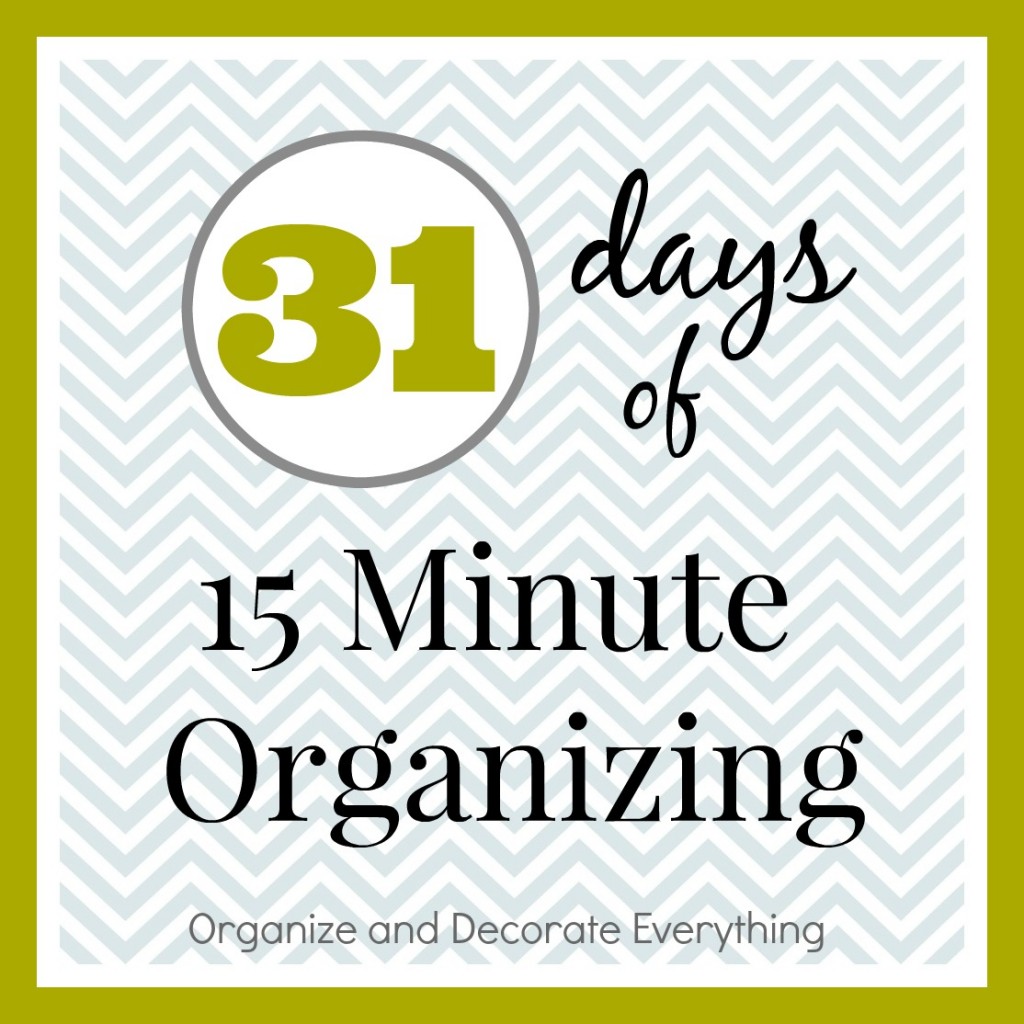 Welcome to Day 1 of 31 Days of 15 Minute Organizing.
We're going to start with organizing some spaces in the bedroom. It seems like the master bedroom is always the last place to get decorated and organized. Starting here will hopefully give us the motivation we need to continue throughout the rest of the house. You don't have to make big changes or spend a lot of time to be on your way to an organized home.
Bed Side Table Organizing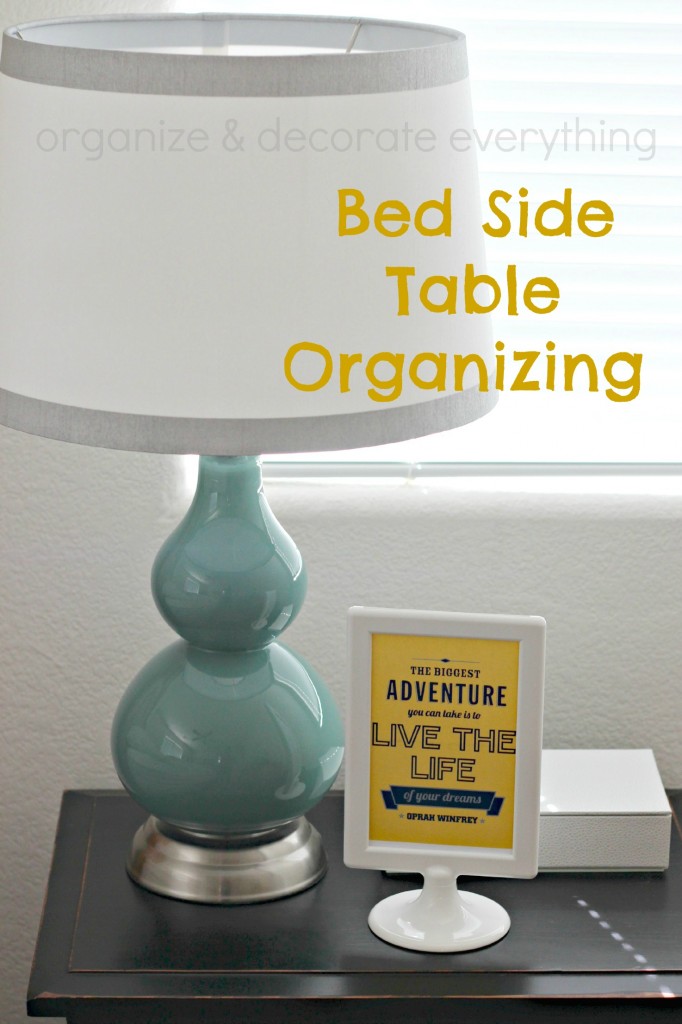 Let's start with the bed side table. Grab a timer, set it for 15 minutes, and let's get started! You will also need a garbage can and a basket for things that belong somewhere else. I'm sharing with you how I organize my space but I want you to use these ideas and customize your space to fit your needs. The main thing you need to focus on is clearing the space of things that don't belong there and moving as quickly as you can.
Why does the bed side table seem to be a catch all for random things? It's time to clear out the clutter and only have things on and in the side table that are useful. Let's start with the top: a lamp, a clock or space for your phone alarm, and a book or decorative piece is all that is needed on the top and is usually all that will fit. The little box holds my phone so I can charge it at night. You can check it out here. Remember, a crowded space can look cluttered and therefore disorganized, so clear out the excess.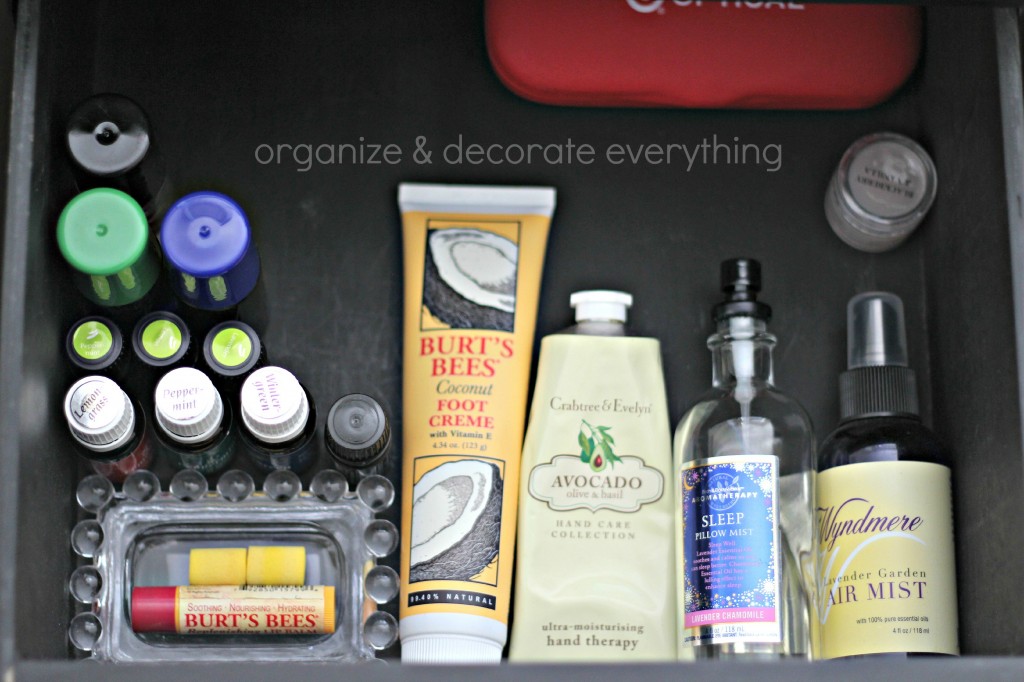 Only have things in your night stand that are needed or wanted before you go to bed, while you're in bed, or in the morning before you get out of bed. My top drawer holds the things that are part of my bedtime routine. I know where everything is so I can even find it all in the dark. Not that I need too, but I could. Yep, those are earplugs. Hubby snores. I also keep an extra pair of glasses for night time reading or TV watching. Clear out things that don't belong in your nightstand so you have space for what does belong there and are able find what you need.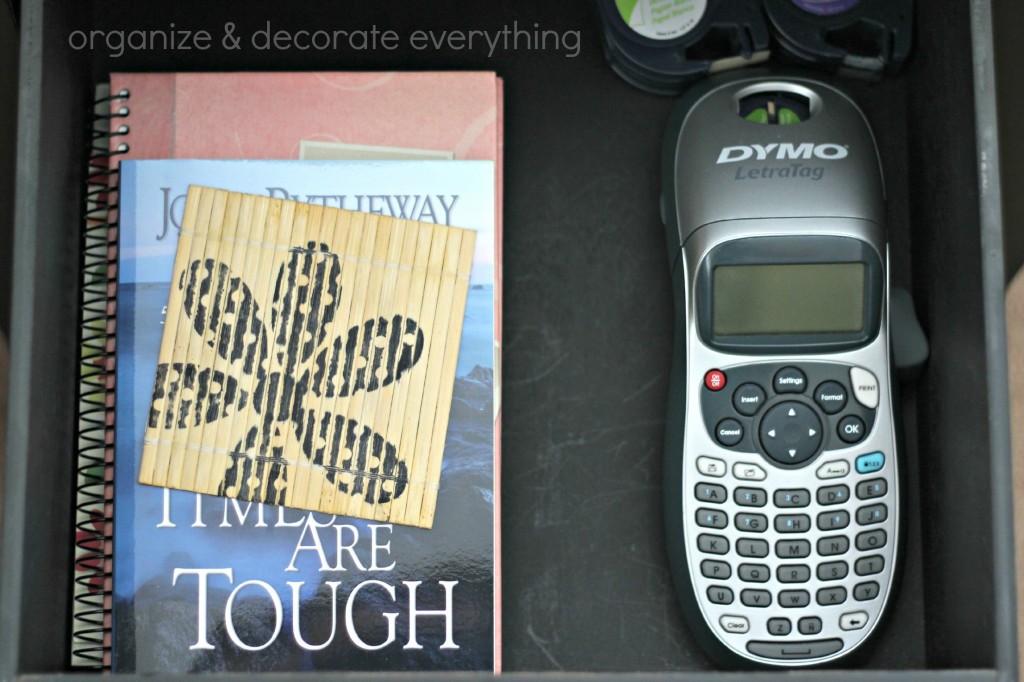 The second drawer holds books I am currently reading, a coaster for when I have a glass of water, and my label maker. Weird fact: I actually make labels in bed. Any books or other publications you are not currently reading belong somewhere else.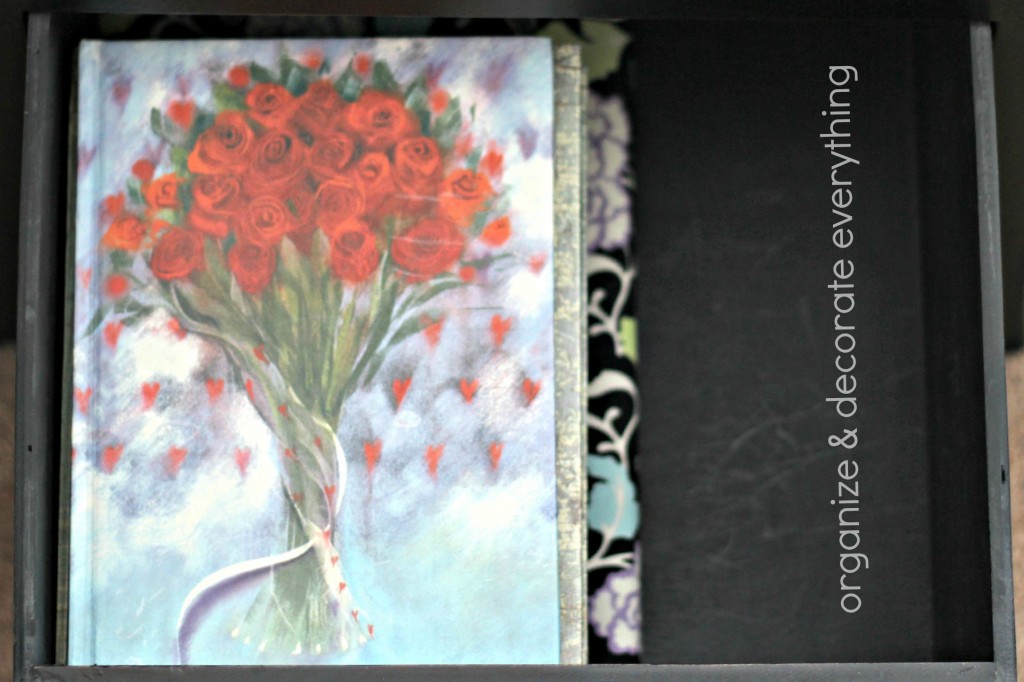 The bottom drawer holds my journals and something to write with. I have journals for decorating, organizing, conferences, thoughts, and random things. I like to keep them handy and write in them often before I go to bed at night.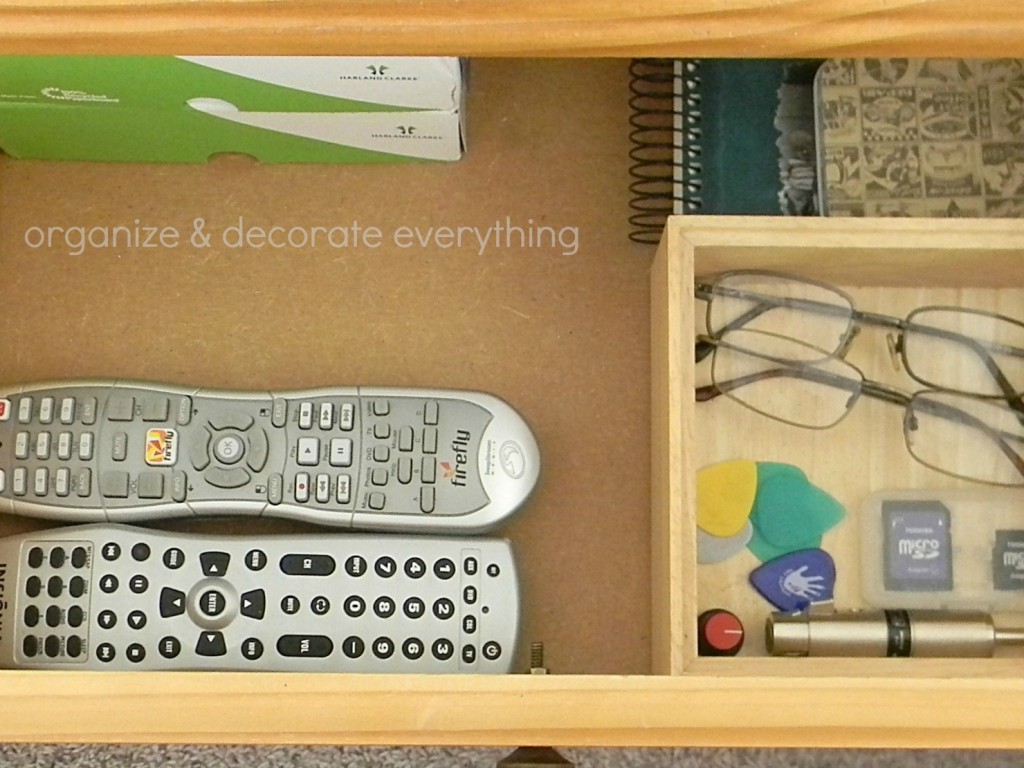 Here's a little peak at hubby's side table drawer. To be honest with you, I cleared it out a bit. There were a few wrappers and random Tylenol floating around in there.
Once your side table is organized it should be easy to keep that way by doing a quick check once a week or so and getting rid of the excess things that don't belong there. One down, 30 days to go.
31 Days of 15 Minute Organizing Landing Page
Don't forget to follow me on Instagram @odeleanne and use the hashtag #15minuteorganizing for the chance to show off your organized space and be featured on my Instagram.
See you tomorrow for the next post in the series 31 Days of 15 Minute Organizing: Dresser Drawers.
Pin it for Later: Bed Side Table Organizing