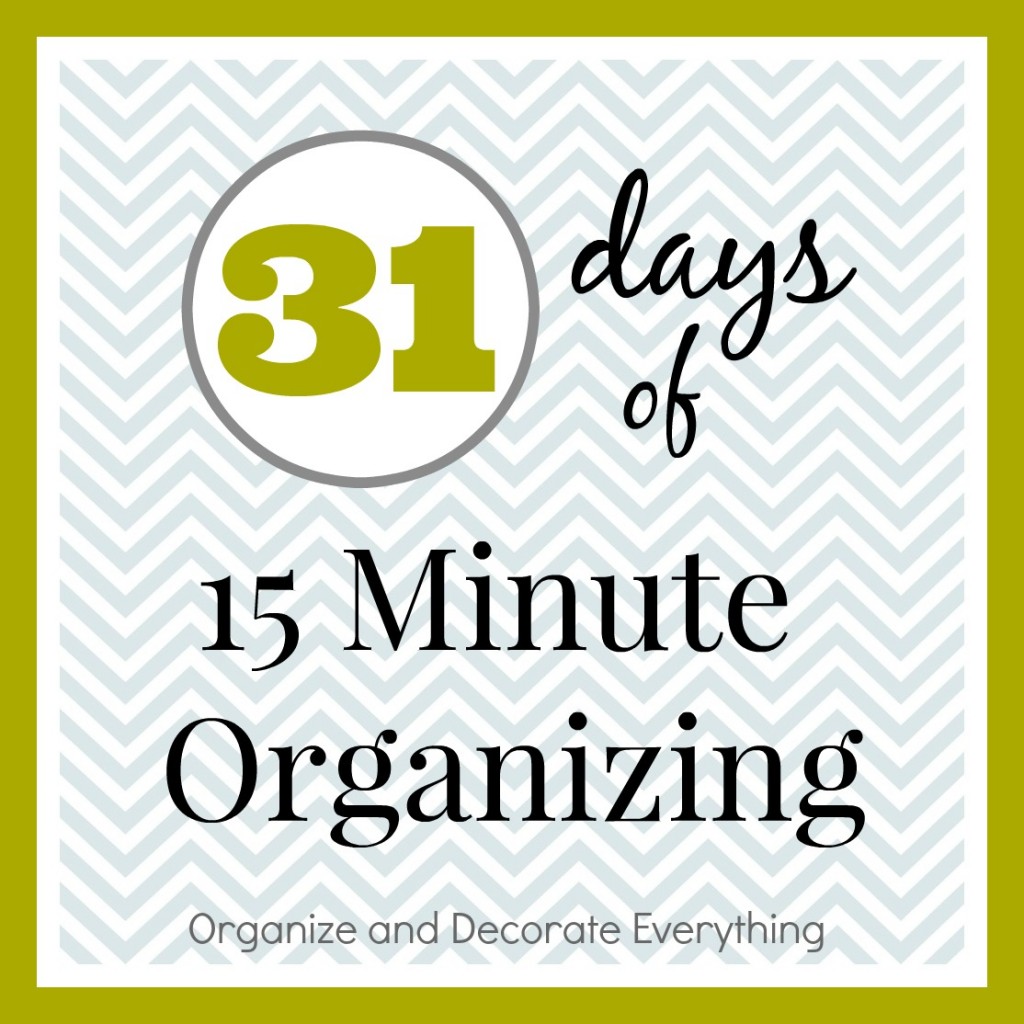 Welcome to Day 3 of 31 Days of 15 Minute Organizing
Get your timer and donation bag ready for today's challenge of organizing hanging clothes. You need to do this quickly and not think about each item for more than a second or two. There's a stat that says we wear 20% of our clothes 80% of the time. I'm not sure if it's true but it does sound likely. Go through your hanging clothes looking at each piece of clothing and asking yourself a few questions.
1- Do I like this?
2- Do I wear this?
3- Do I look good in this?
4- Does it fit?
5- When was the last time I wore this?
6- Would I buy this again?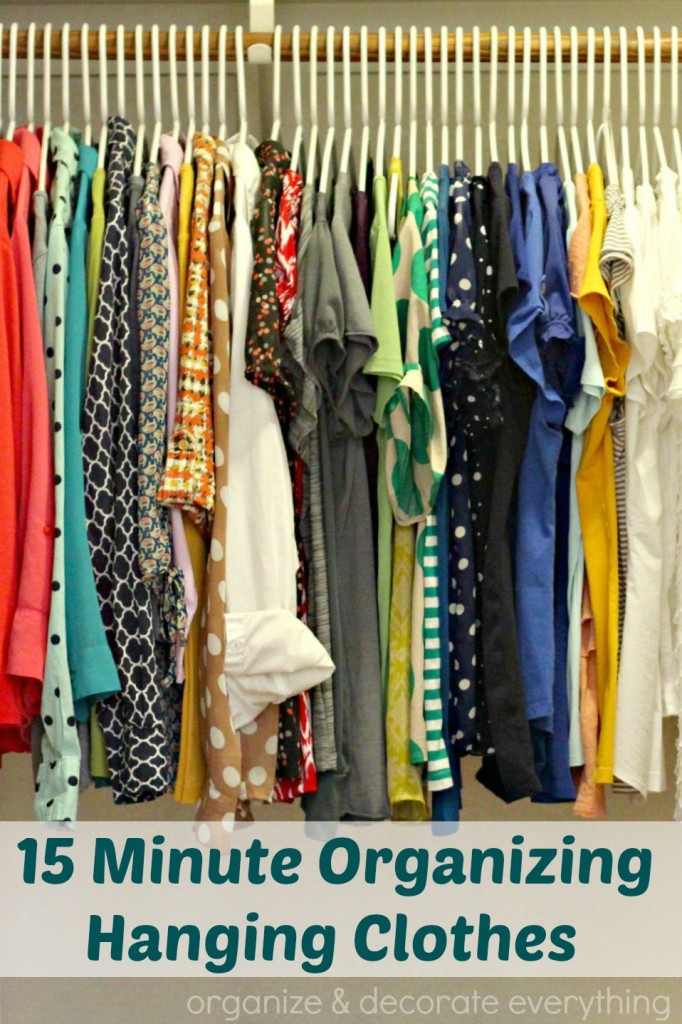 Answer the questions quickly and decide which pieces of clothing are no longer worthy of taking up valuable space in your closet. You are going to love all the extra closet space. Just remember not to turn around and fill it back up. Be mindful of your new purchases. Make a shopping list of things you truly need and shop only for those things.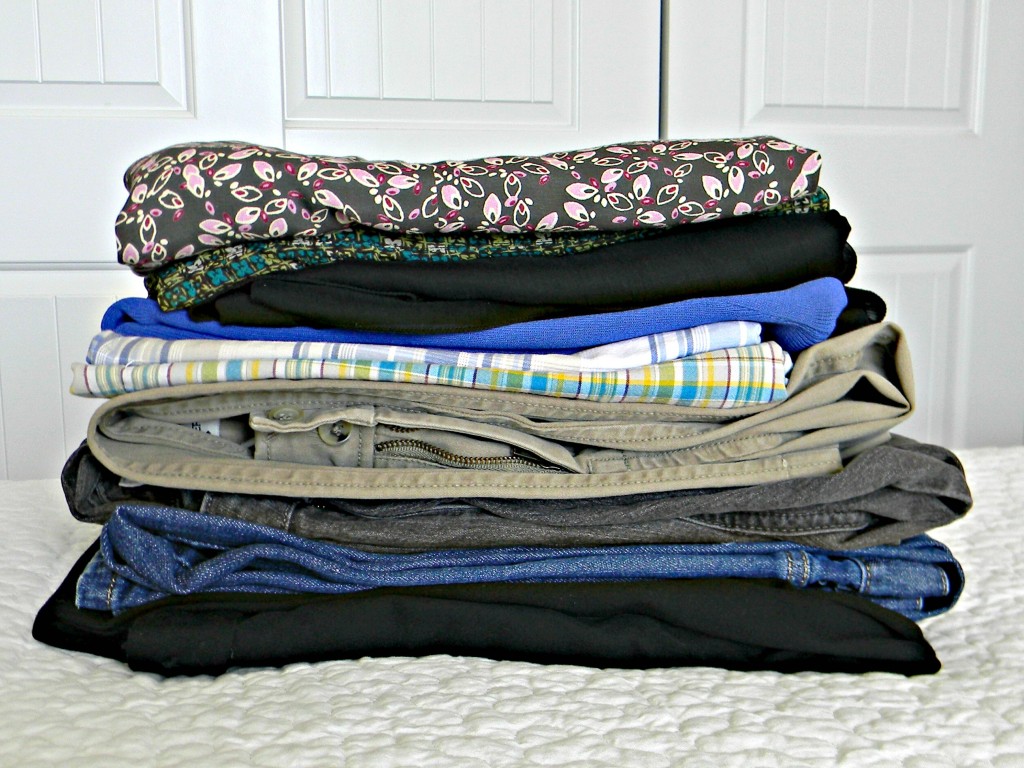 If you are still having a hard time deciding on some pieces of clothing I have another trick for you. Turn all the hangers around on the closet rod. As you wear an article of clothing turn the hanger around so you know it's been worn. After 6-12 months get rid of all the clothing you haven't worn. If you haven't put it on in a year you probably aren't going too. Today is also the day to take your donations to the nearest donation center.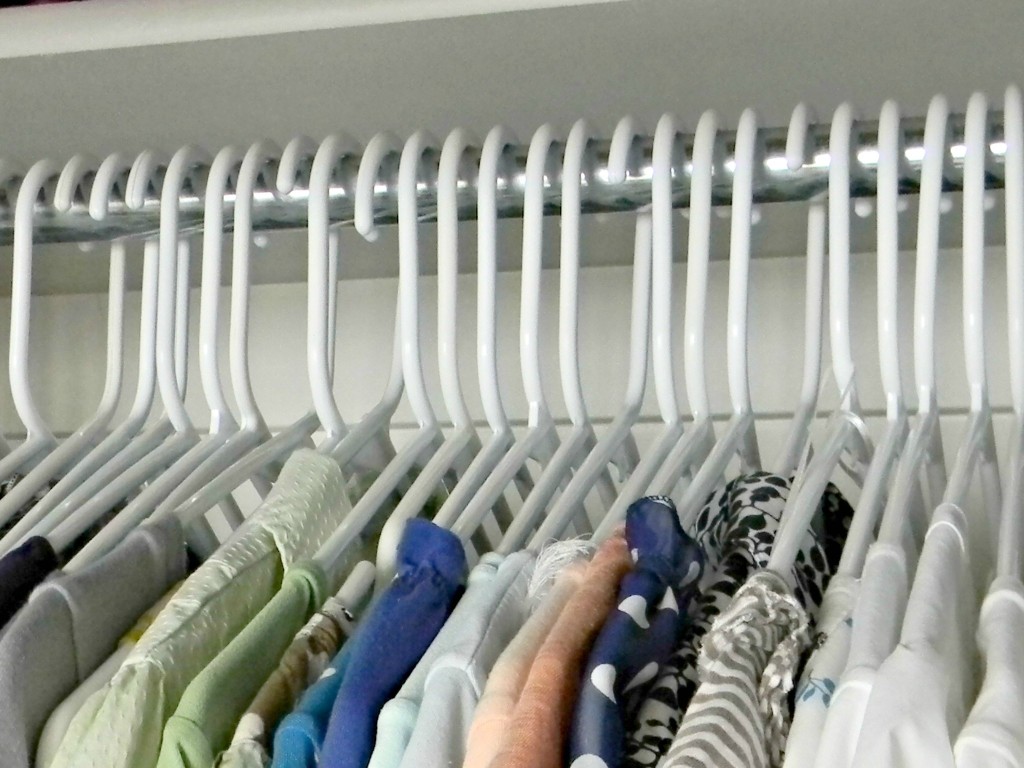 I hope you'll be able to follow along for the next 31 days to finish all the 15 Minute Organizing challenges. I know your days are busy but you only need 15 minutes to get a space organized. And since we're doing it together, I hope we are a motivating each other.
31 Days of 15 Minute Organizing Landing Page
Don't forget to follow me on Instagram @odeleanne and use the hashtag #15minuteorganizing for the chance to show off your organized space and be featured on my Instagram.
See you tomorrow for the next post in the series 31 Days of 15 Minute Organizing: Medicine Cabinets

Pin it for Later: Organizing Hanging Clothes