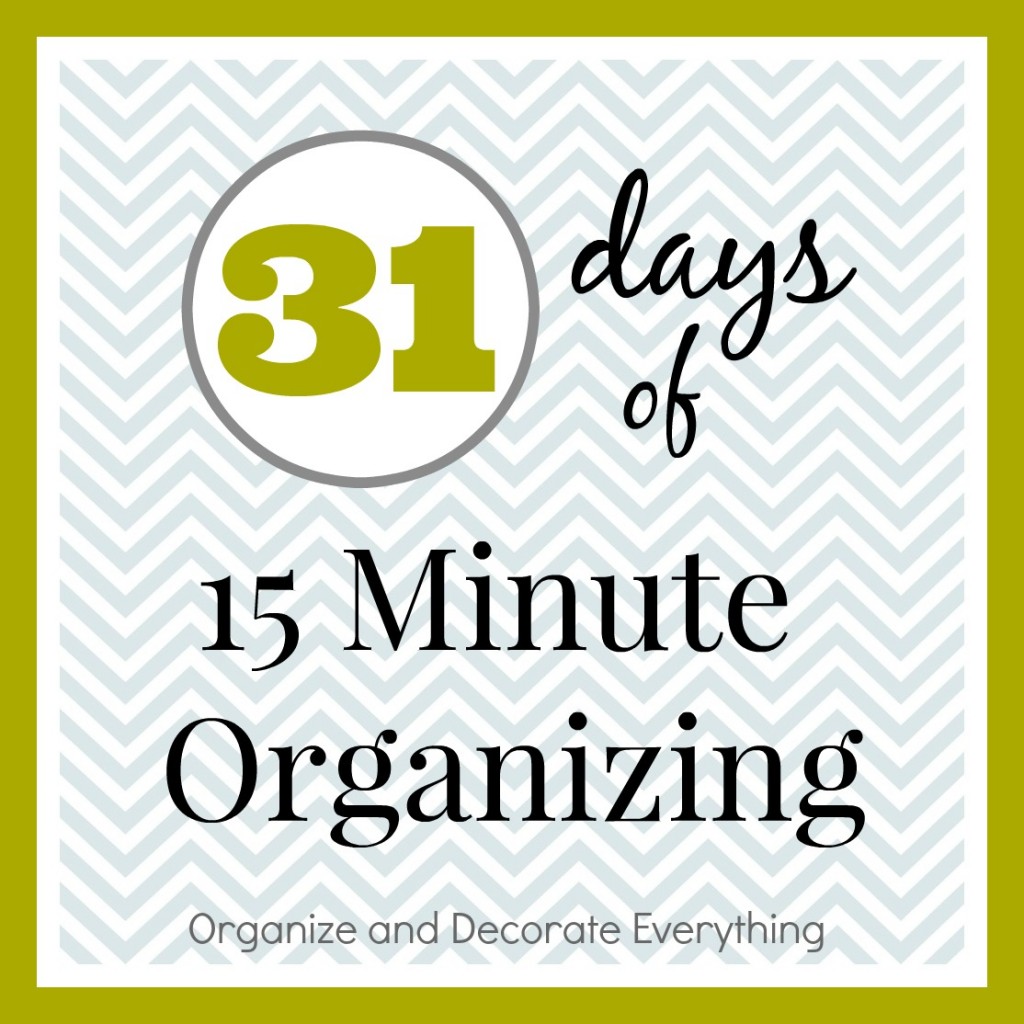 Welcome to Day 4 of 31 Days of 15 Minute Organizing
Today we're going to work on organizing the medicine cabinet. I have 3 in my house but only one is actually used for medicine. Since I stay on top of mine pretty well I can organize them in only a few minutes.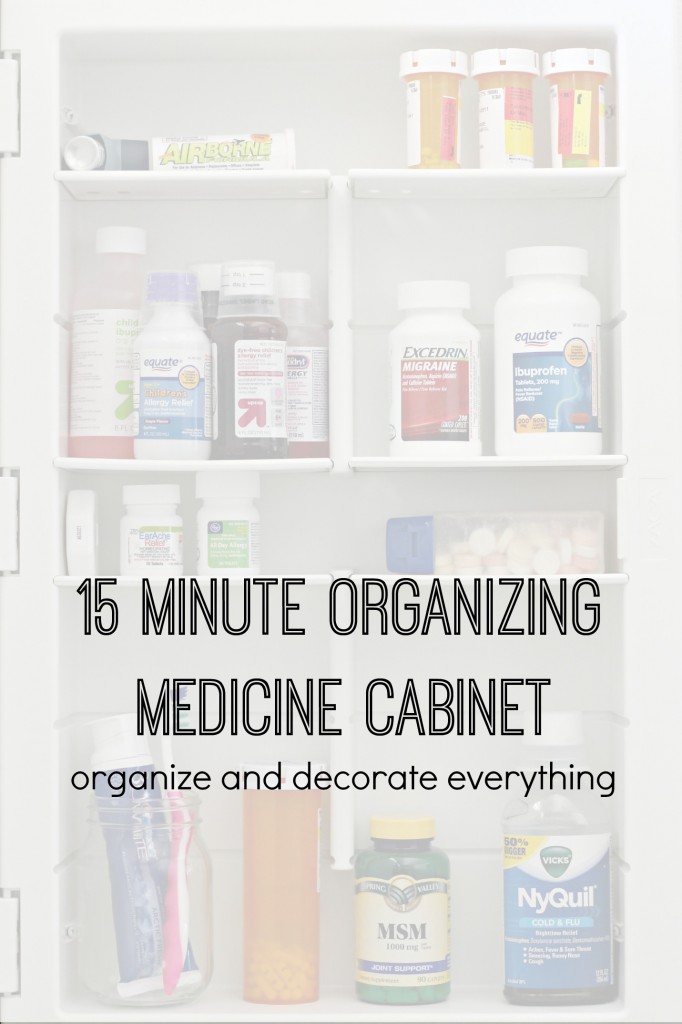 My first tip is to circle the expiration date on your medicine bottles. It makes cleaning out the medicine cabinet much faster and easier. Check your local law enforcement, city, or county on the best way to dispose of medication.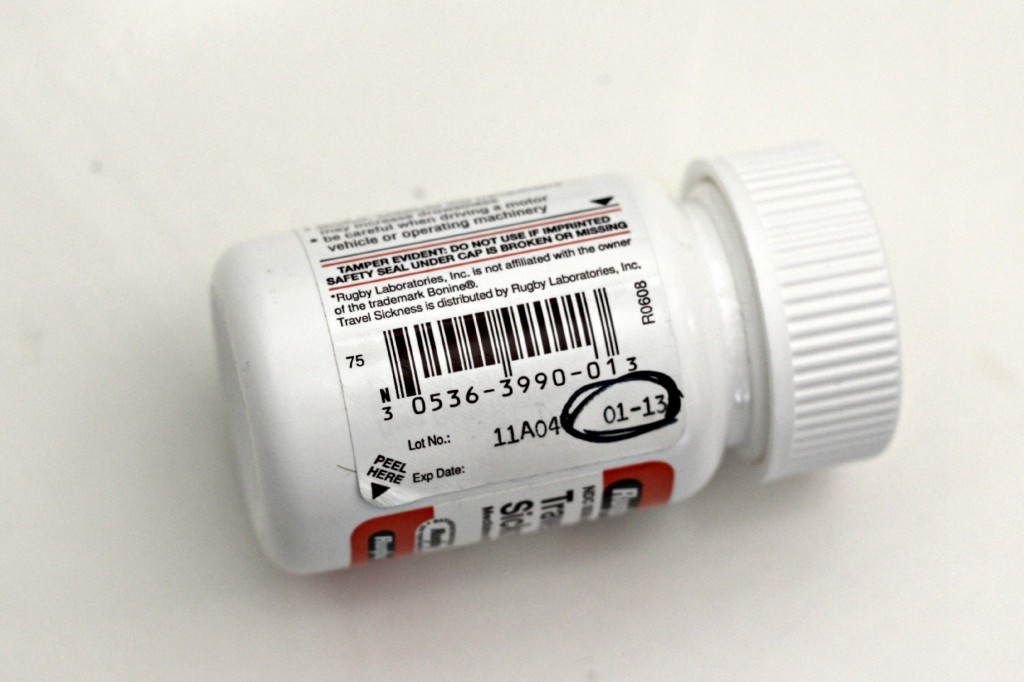 The downstairs cabinet is for my boys which means there's not much in there except for deodorant and toothbrushes. That makes it pretty easy to keep clean, even with the boys in charge. I did add some ibuprofen so it would be better accessible downstairs. I made containers with the boys initials on them for their toothbrushes and toothpaste. There's also toothbrush covers on the top shelf for when we travel.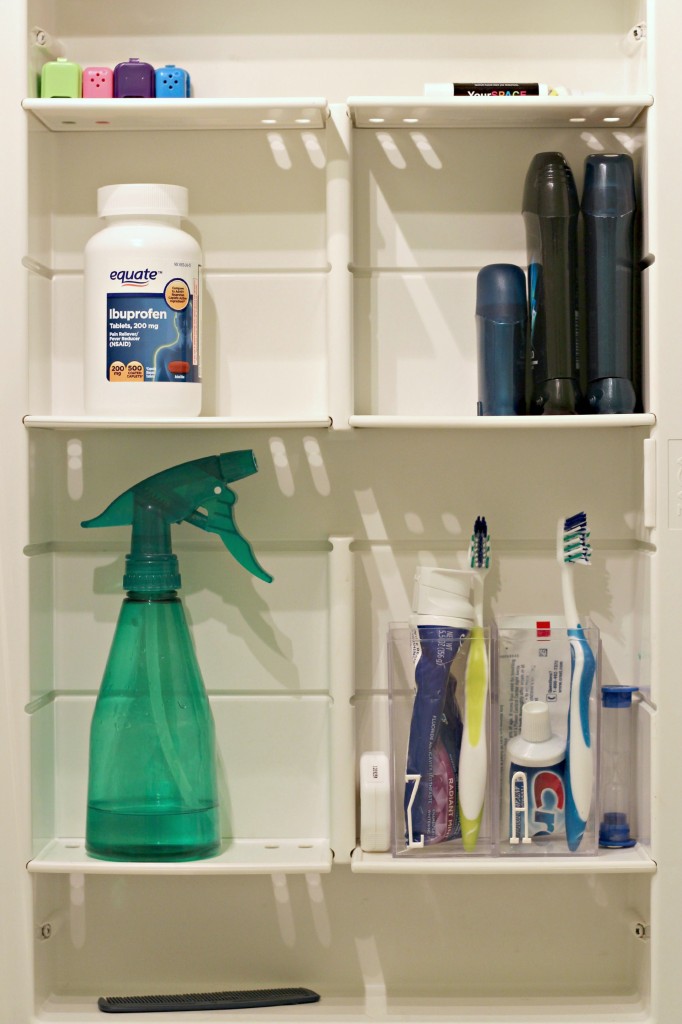 Can you tell this is a teen girls cabinet? Quickly wipe the shelves down in all the cabinets with a damp cloth. Toss any empty bottles, because kids don't seem to be able to do that. And get rid of any things you aren't using. As with anything else, there's no reason to keep something if you aren't using it.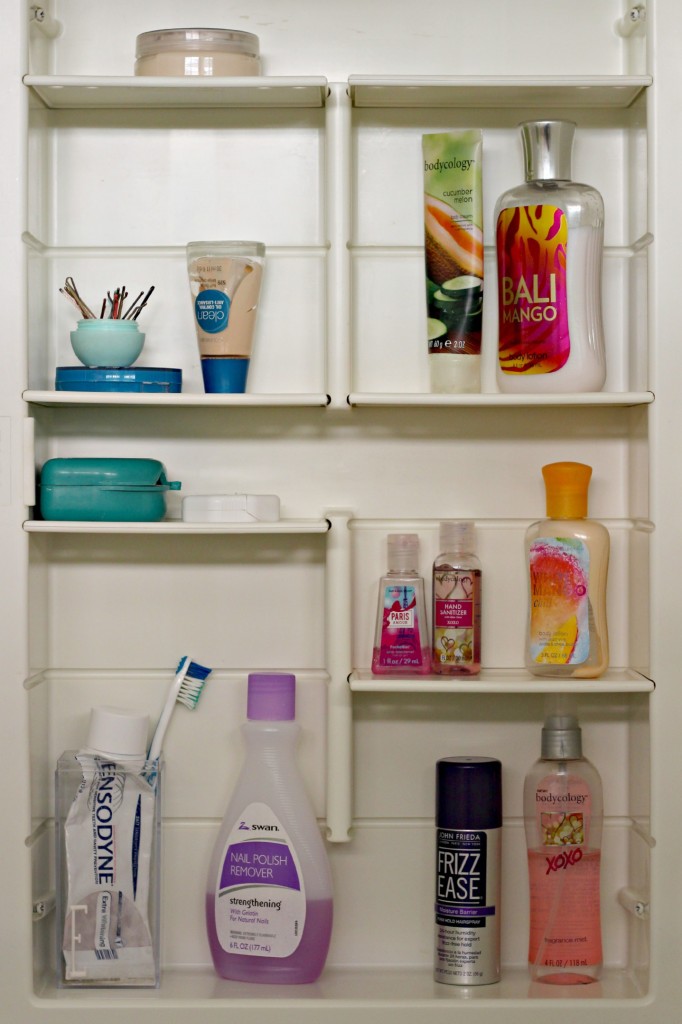 Quickly check all the expiration dates on the medications. Take the ones out that are expired and place them in a grocery bag. Place your toothbrush and toothpaste in a container (I used a mason jar). Adjust the shelves if you need too. I also recommend using a sharpie to write the date of purchase on toothbrushes so you can easily switch them out every 3 months.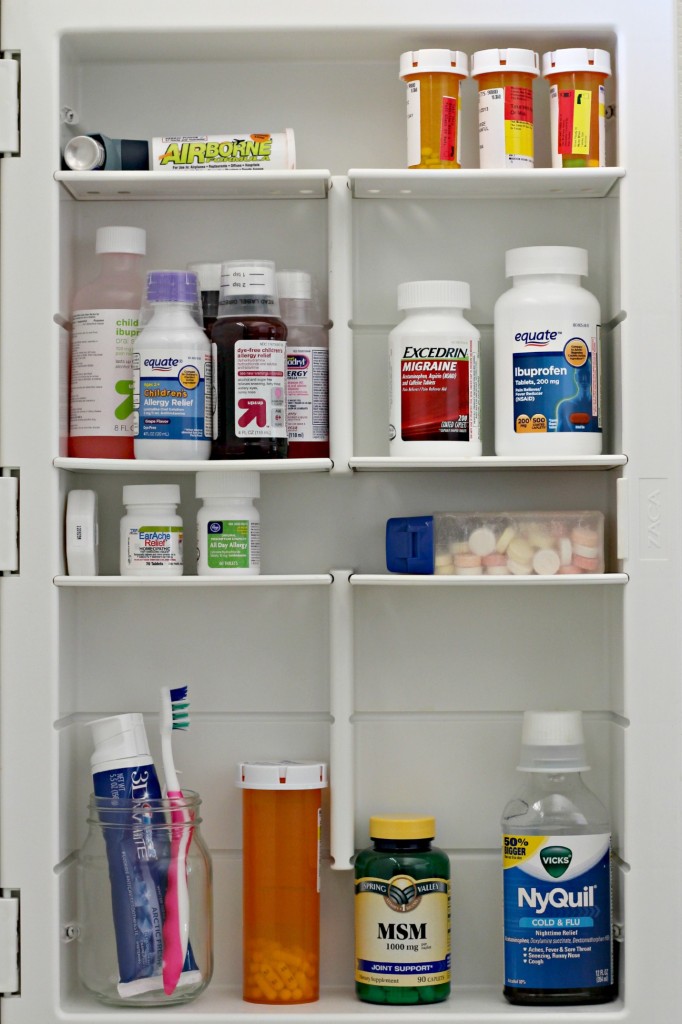 There you go. That was pretty painless, right? Don't forget to take your medications for disposal, today preferably.
Find any posts you missed on the 31 Days of 15 Minute Organizing Landing Page
Don't forget to follow me on Instagram @odeleanne and use the hashtag #15minuteorganizing for the chance to show off your organized space and be featured on my Instagram.
See you tomorrow for the next post in the series 31 Days of 15 Minute Organizing: Create Lost and Found Baskets

Pin it for later: Organizing the Medicine Cabinet