Welcome to Day 18 of 31 Days of 15 Minute Organizing
I made a Weekly Menu Printable for you to use as you plan your dinners for the week. No need to grab the garbage can or donation bin, today's task is really simple. Use your free printable to plan this week's menus.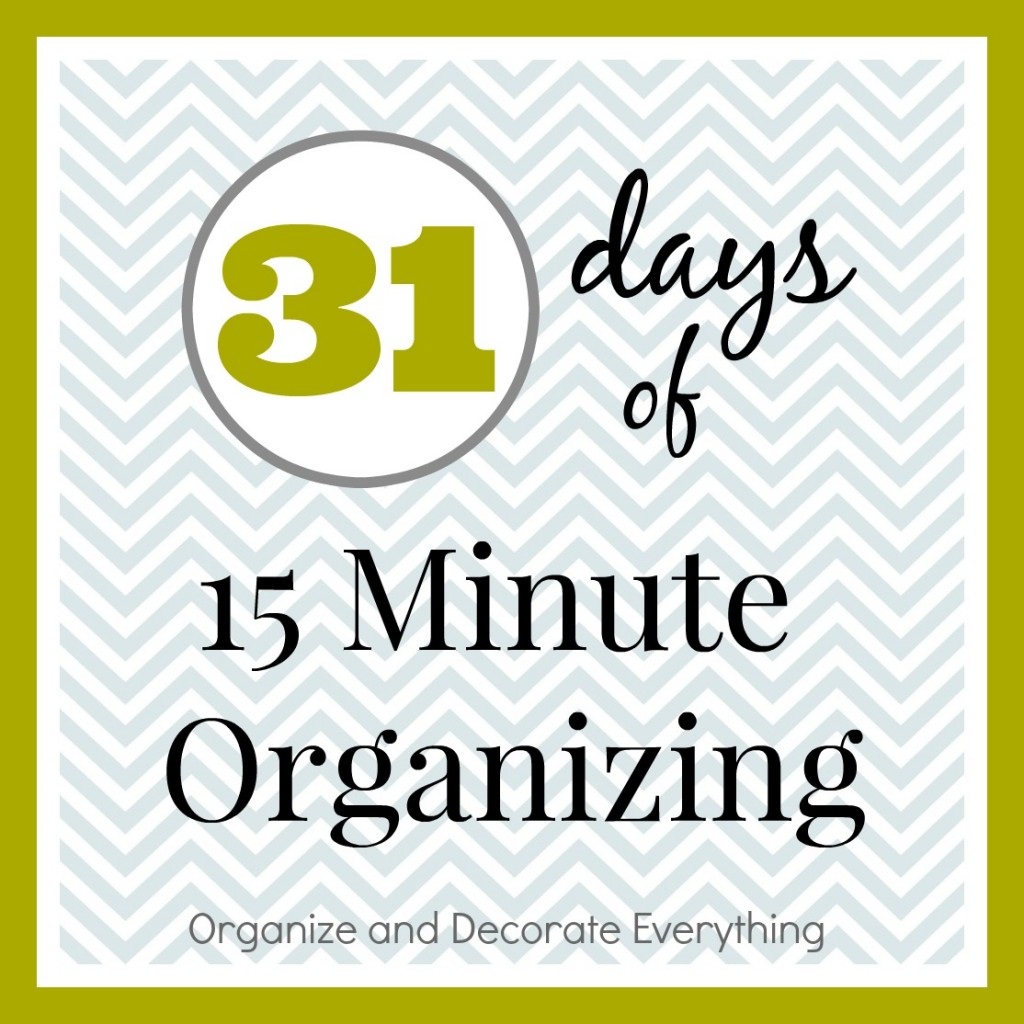 Print it off to get busy writing down dinners for this week.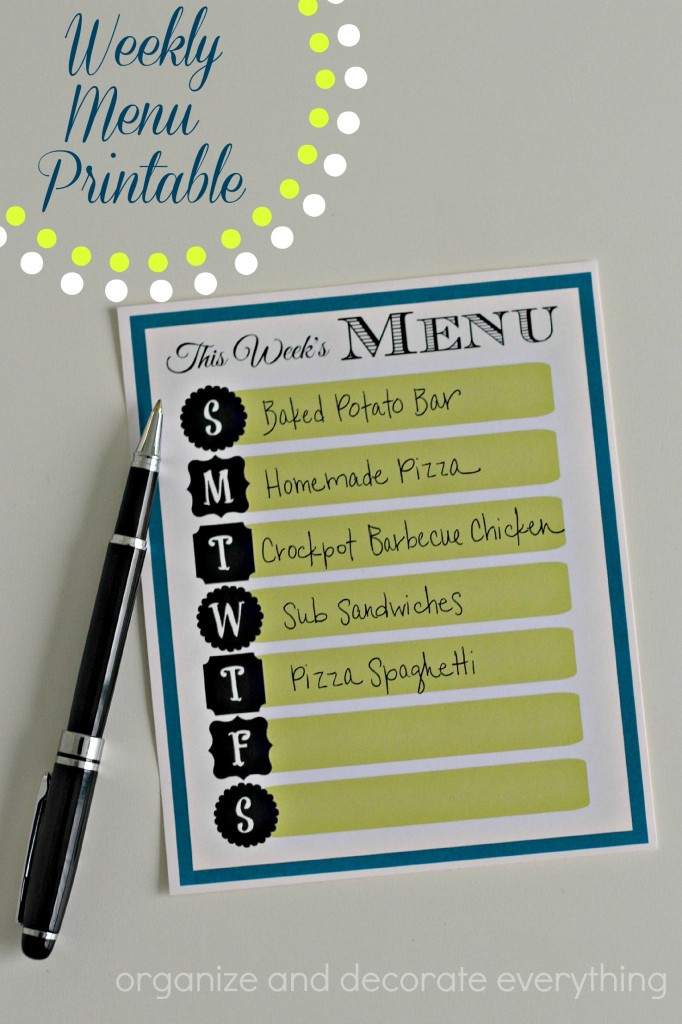 You can place it in a frame, a sheet protector, or cover it with clear shelf liner to make it reusable. Use a dry erase marker to plan your menu every week then erase and start over for the next week. Click on the Weekly Menu button below the picture to print.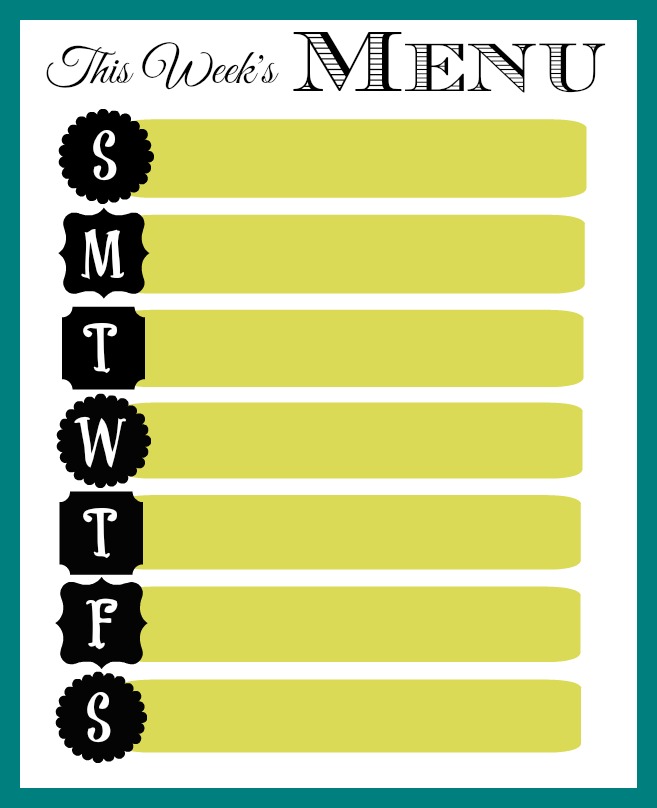 I printed mine off in full size and also 5×7″. I like the 5×7 size better and think it will look cute framed in the kitchen. The large size is good if you want addition space next to the meal for the shopping list.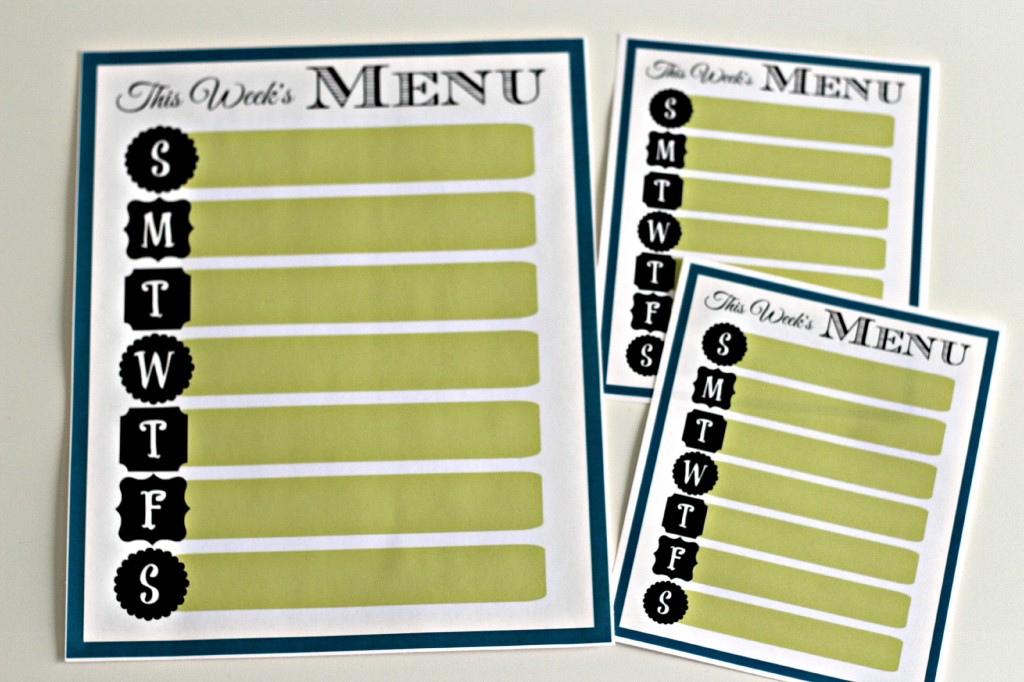 Enjoy your Weekly Menu Printable and a relaxing day of organizing.
Find any posts you missed on the 31 Days of 15 Minute Organizing Landing Page
Don't forget to follow me on Instagram @odeleanne and use the hashtag #15minuteorganizing for the chance to show off your organized space and be featured on my Instagram.
See you tomorrow for the next post in the series 31 Days of 15 Minute Organizing: Purse Organizing