Welcome to Day 19 of 31 Days of 15 Minute Organizing
Today is all about Purse Organizing. It's time to clean out the deep dark crevices in the bottom of your purse and get it organized once and for all. When your purse is organized you can find what you need in seconds. Raise your hand if you like spending time looking for things. I didn't think so!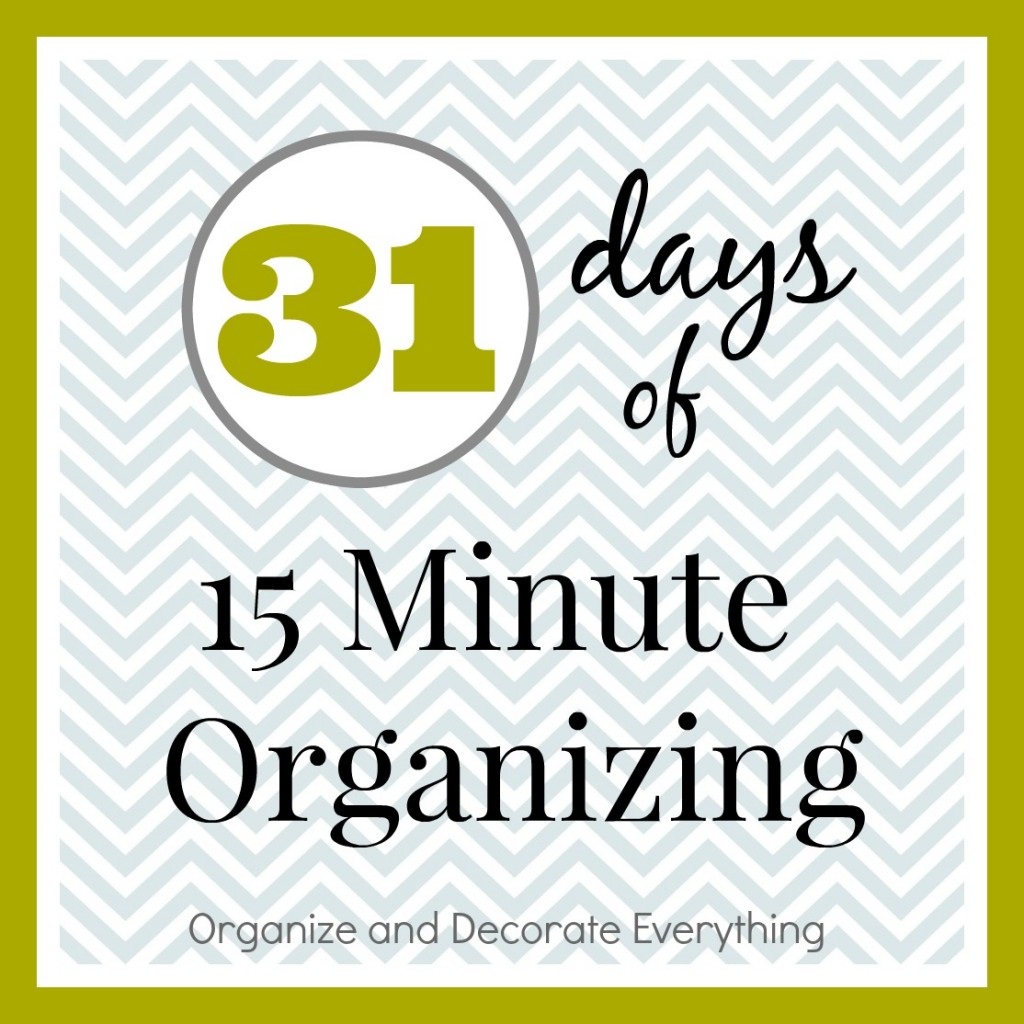 I made pouches to divide items inside my purse and make it easy to find what I need. The little burlap pouches are only $1 each and I added the details with vinyl. By having a place for everything it makes it nearly impossible for my purse to become a dumping ground for random things.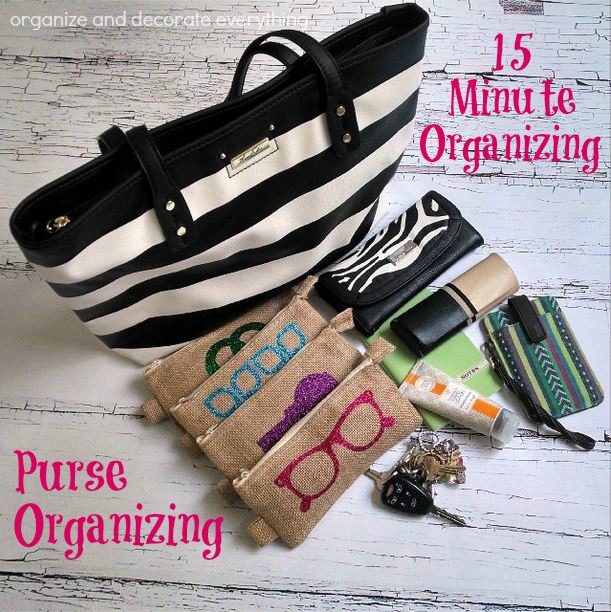 Clean all receipts out of your wallet at least once a week. Place them in envelopes or a file until the statement comes so you can compare them. Clean the random things out at least once a week. I usually end up with a toy or two lurking in the bottom of my bag. I keep a small ziploc baggie in my bag for food wrappers or other small pieces of garbage. My kids are always handing me something.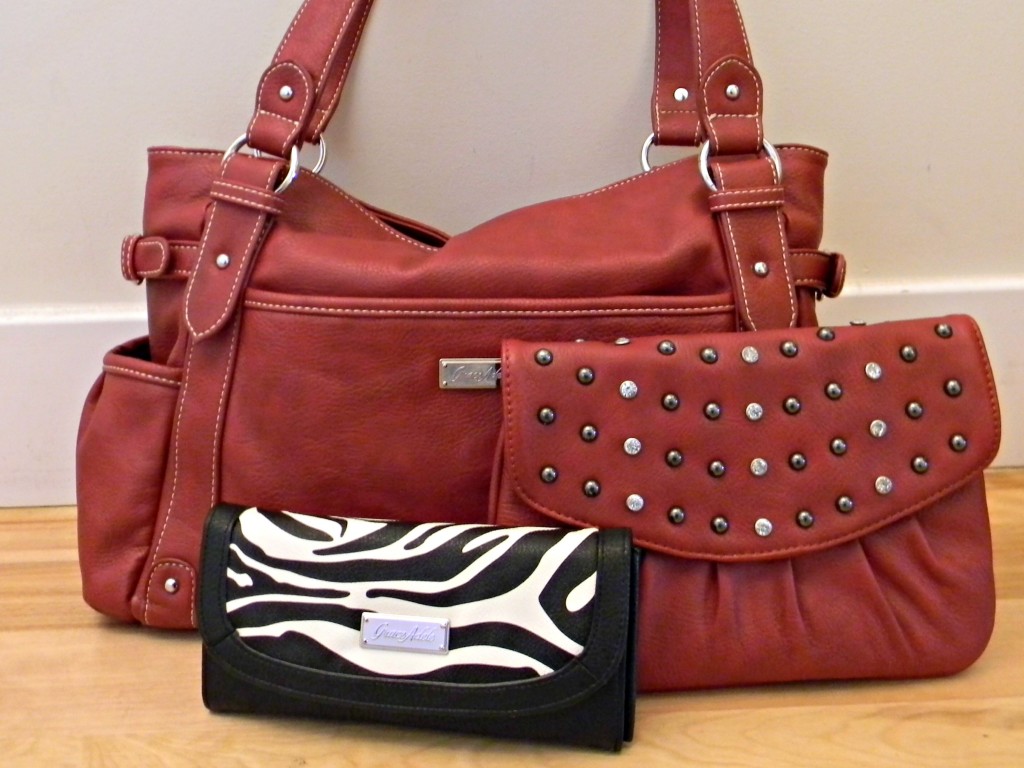 Make it easy on yourself and choose bags with several pockets and compartments to keep things separated and organized. I love the inside of this bag (the design and the compartments). Do you have a trick to keep your bag organized?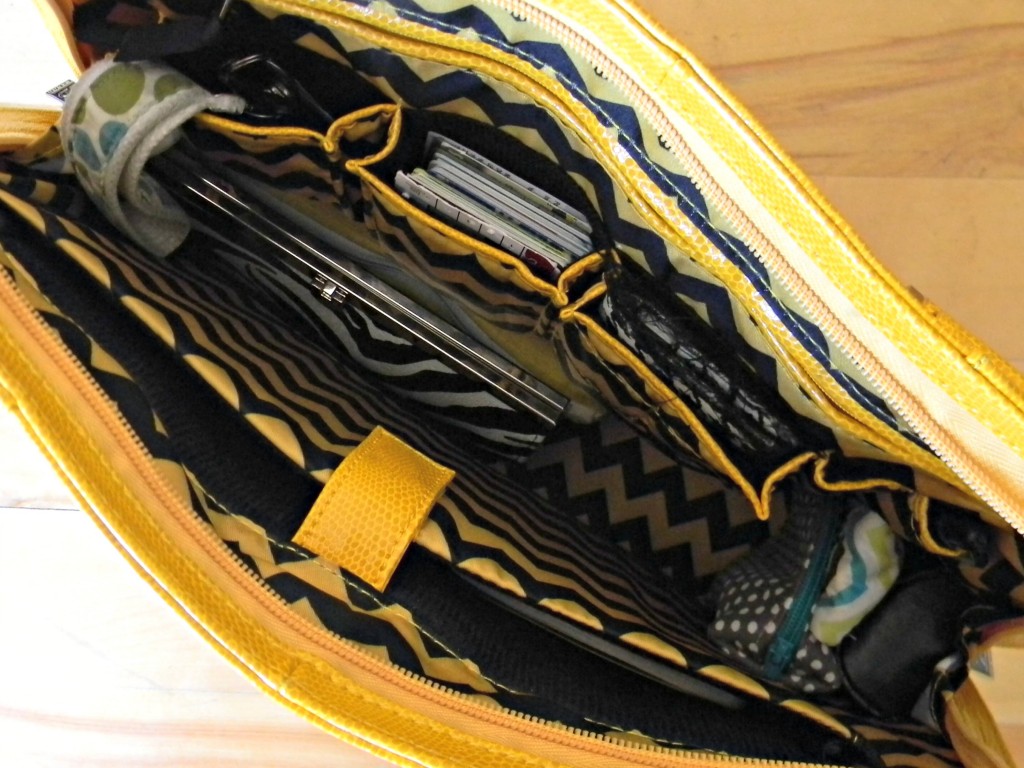 Find any posts you missed on the 31 Days of 15 Minute Organizing Landing Page
Don't forget to follow me on Instagram @odeleanne and use the hashtag #15minuteorganizing for the chance to show off your organized space and be featured on my Instagram.
See you tomorrow for the next post in the series 31 Days of 15 Minute Organizing: When to Shred