Make personalized Purse Organizing Pouches to keep everything in your bag organized and easy to access.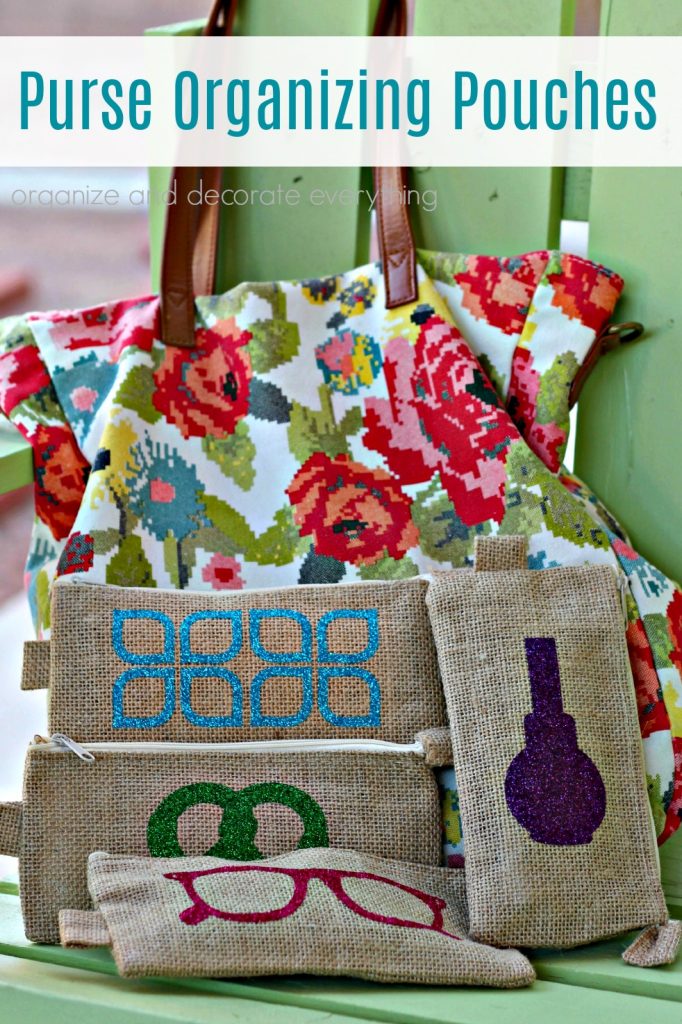 I love when crafting and organizing comes together in one project. I have several purses and bags and switch them often. Some have a lot of pockets and divided areas, some not so much. It's time for these Purse Organizing Pouches to come to the rescue. I found these pouches in the dollar section at Target several months ago but I've also seen similar pouches at Michael's and other craft stores. They are the perfect solution to a messy and disorganized bag problem.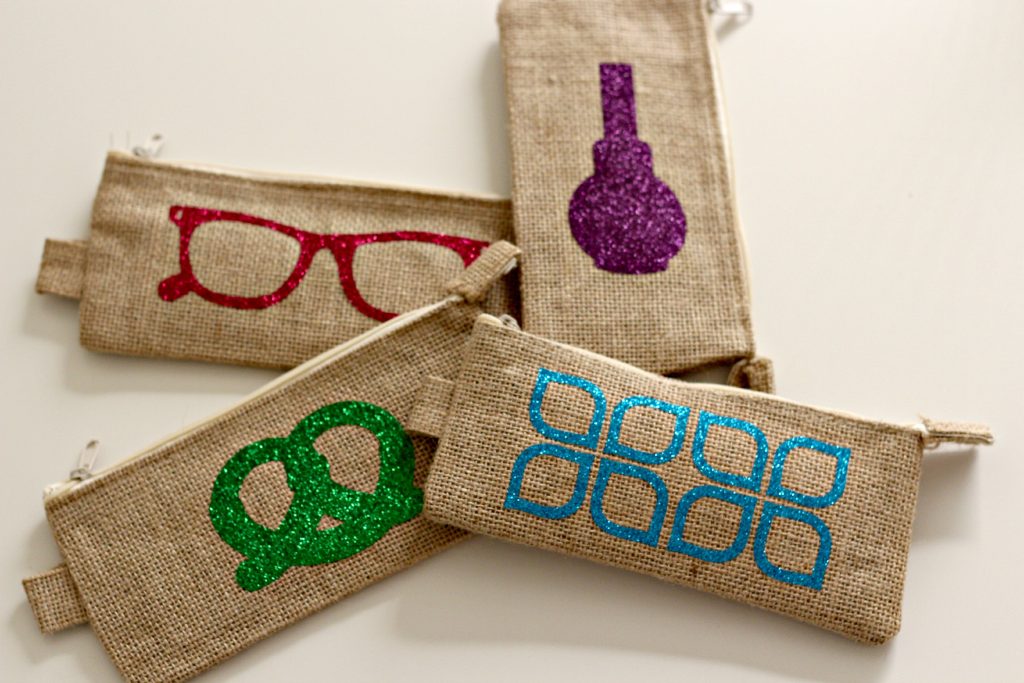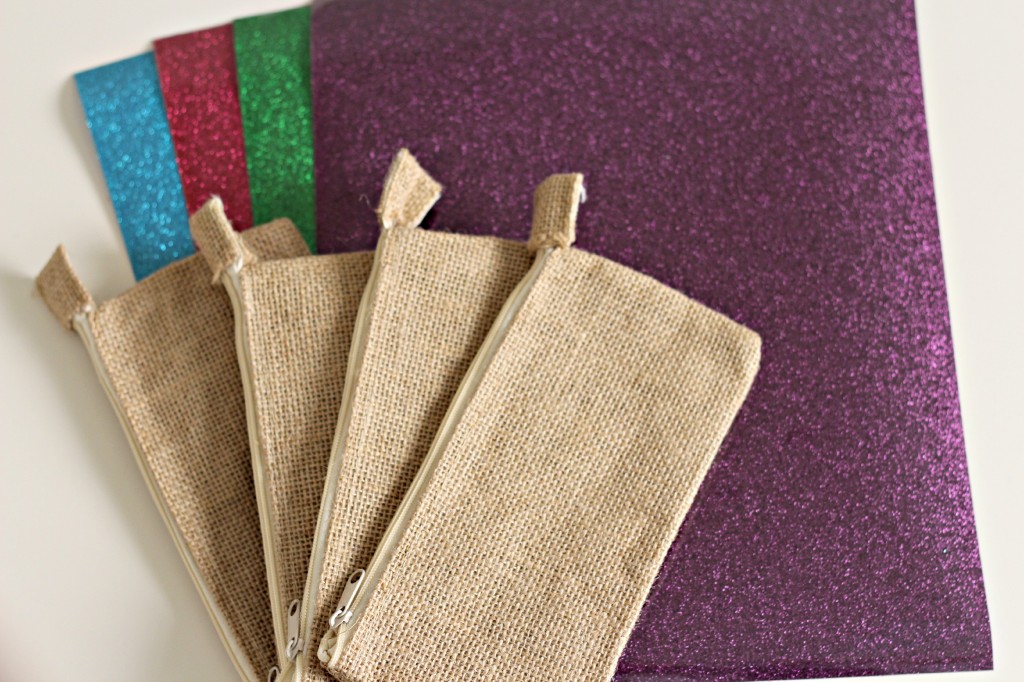 Here's what you need for this project:
zipper pouches (Target or and craft store)
glitter heat transfer vinyl
iron
personal cutting machine or scissors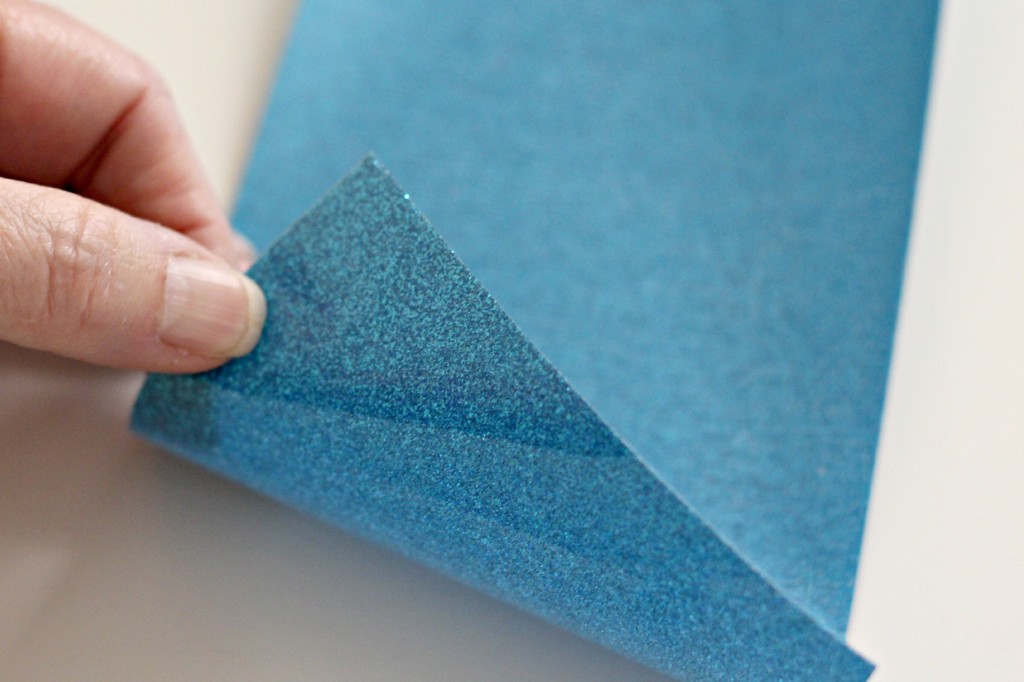 Working with heat transfer vinyl is a little different than working with regular vinyl. There is a shiny side that is clear plastic, that needs to be down (dull side up) if you are using a cutting machine. Also images and lettering need to be reversed to appear the right way once it's adhered to the fabric. Sometimes it's not important with certain shapes but it's always important with letters.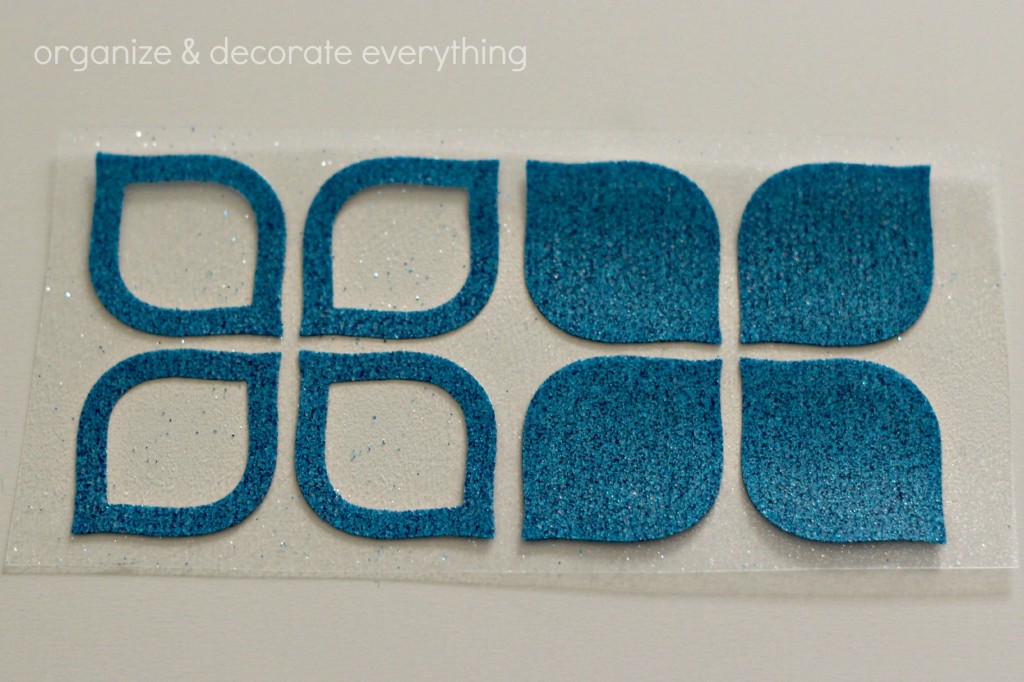 After cutting the shape remove the pieces from the plastic that are not going to be adhered to the pouches. The design on the left is ready, the design on the right still needs to have the centers removed.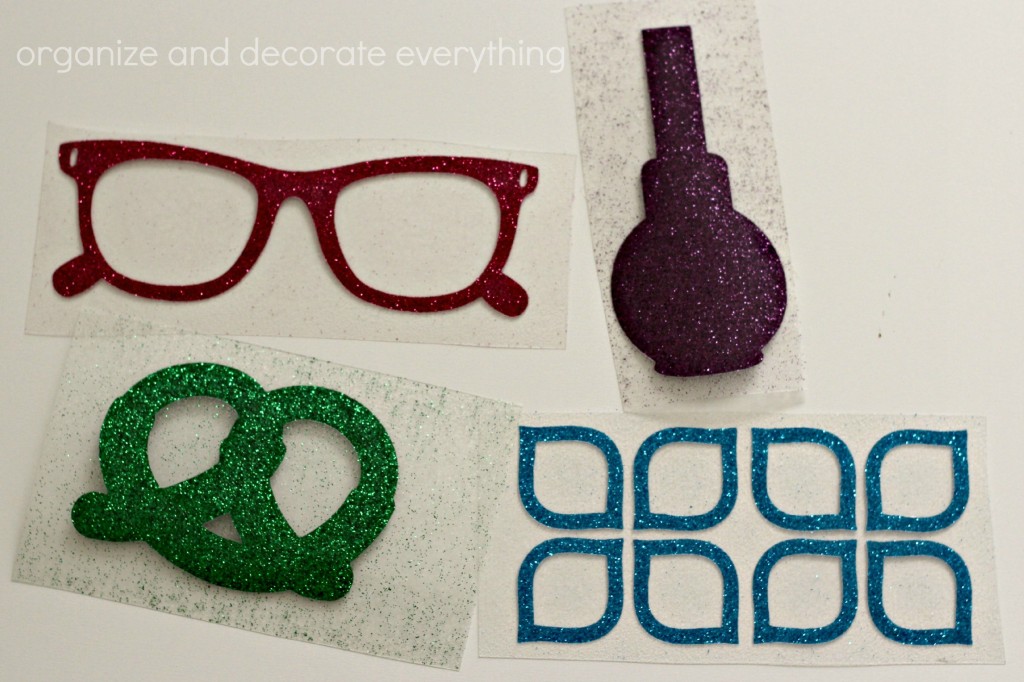 Here are the designs I chose for the pouches. Can you guess what is going to be in some of them? I thought these were fun designs and colors but of course, you can choose whatever appeals to you.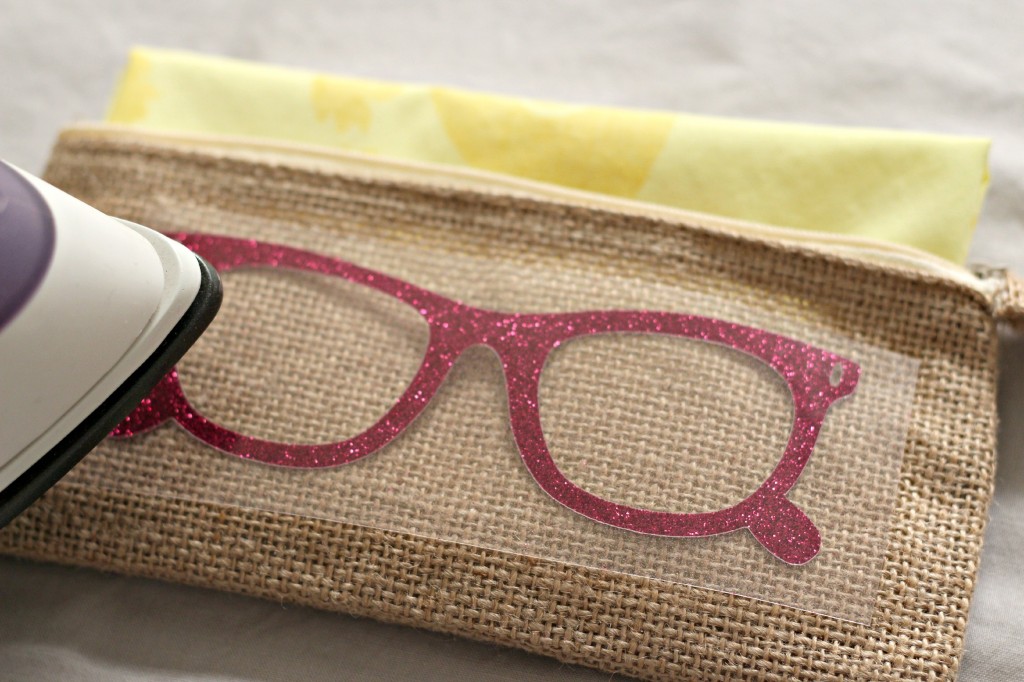 Once you have weeded off the excess vinyl, you're ready to apply the vinyl image to the pouch. Iron at a medium high setting for 10-20 seconds. The clear backing can be pulled off right away, you don't need to let it cool first. I placed a piece of fabric inside the pouch so the front and back wouldn't touch. There is a liner on the inside of the pouch and I didn't know how it would take high heat. It did really well with a piece of fabric in the center.
Use the same process to make the rest of the pouches. Make as many or as few pouches as you need to keep your bags organized.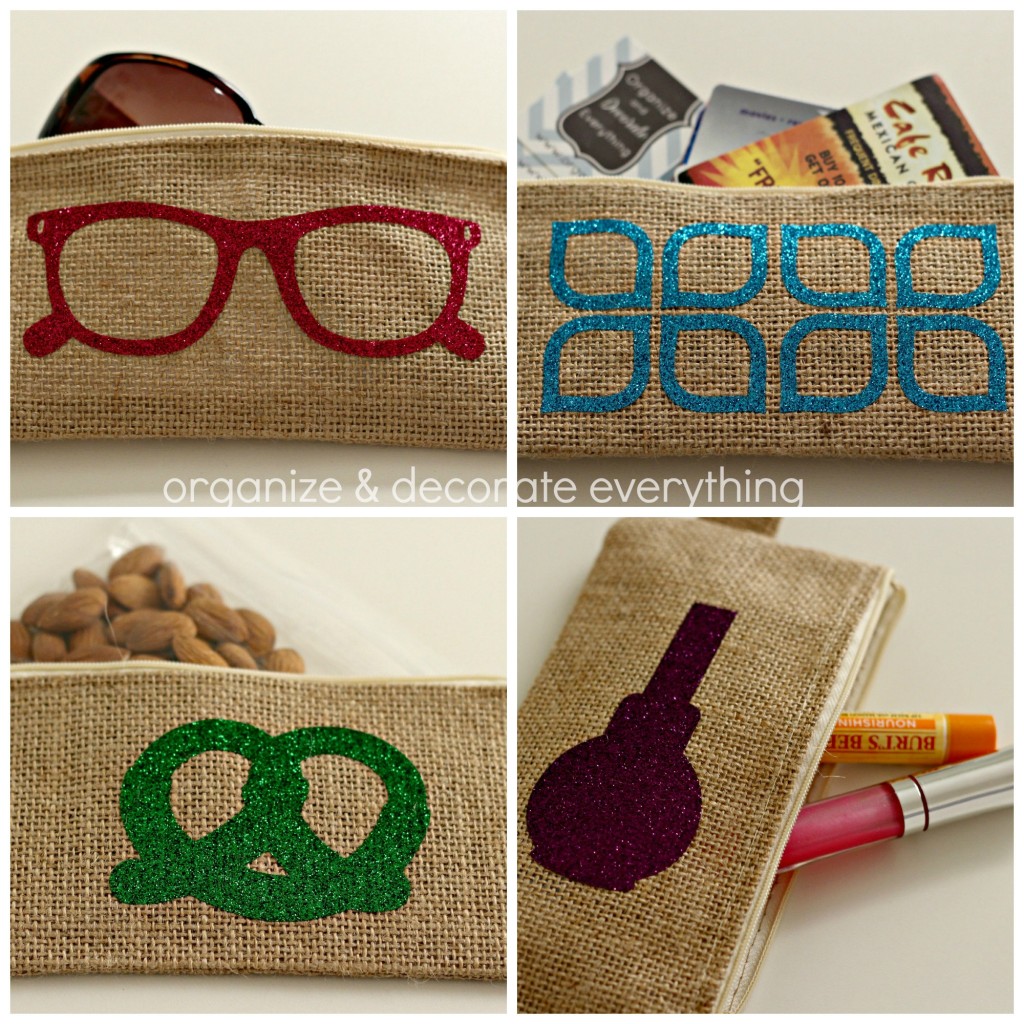 Top left holds my sunglasses, top right is for my business cards and reward cards, bottom left holds my snacks (I have celiacs and always have a snack with me in case there is no gluten-free food available), bottom right holds my make-up. Aren't they fun?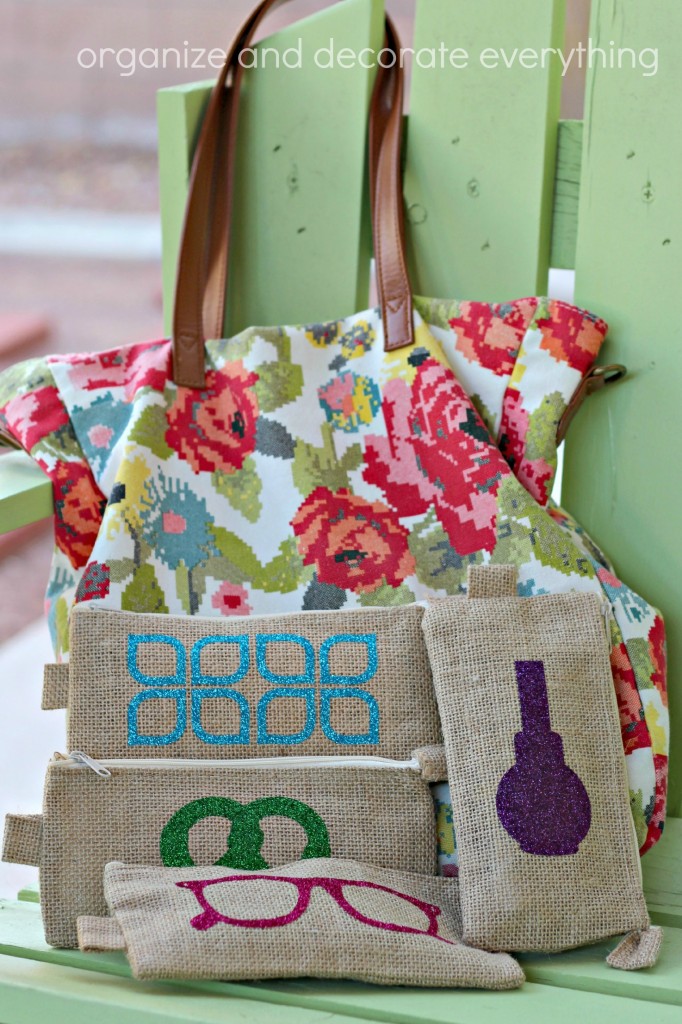 This is my favorite bag for Summer because it can hold just about everything but it's also a bottomless pit. These pouches make my life so much easier.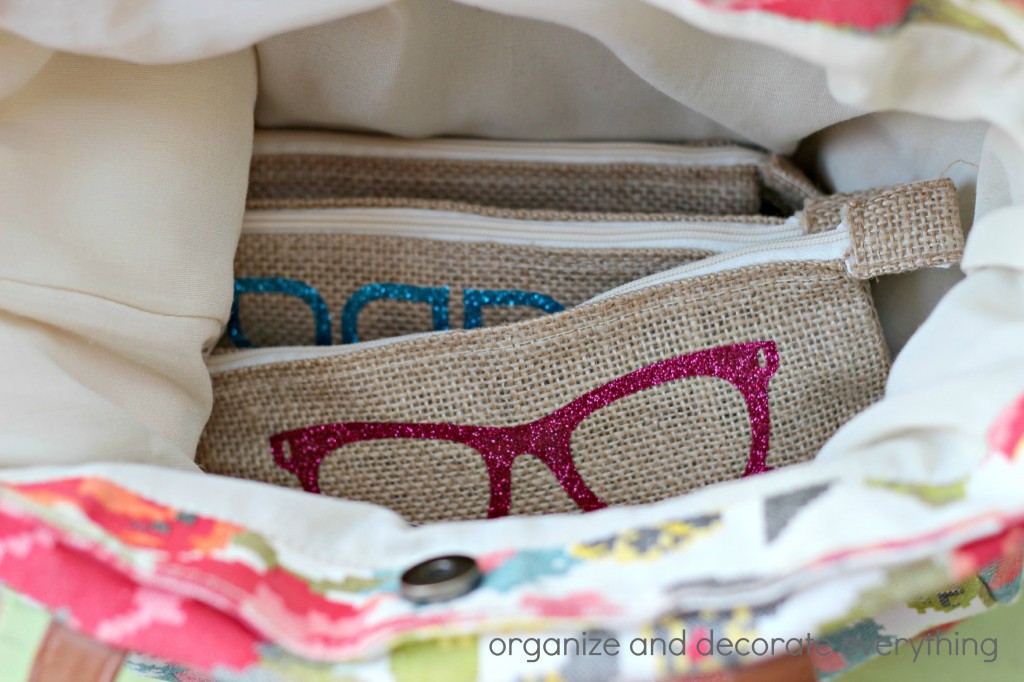 Pin it for later: Purse Organizing Pouches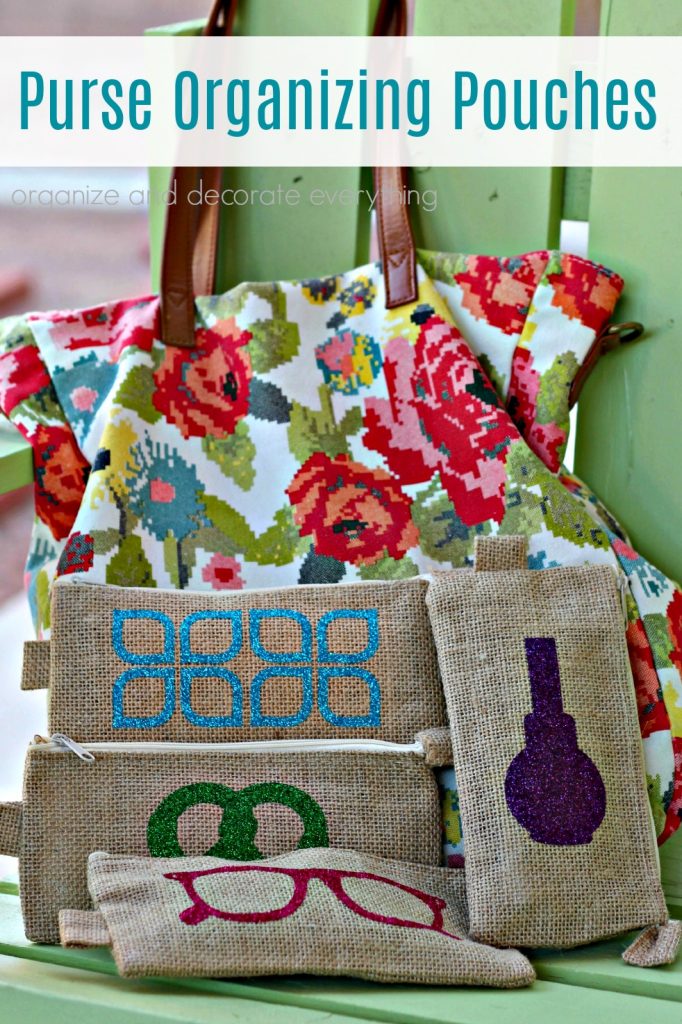 You might also like these posts: