This Back to School table setting is a perfect addition to any Back to School celebration.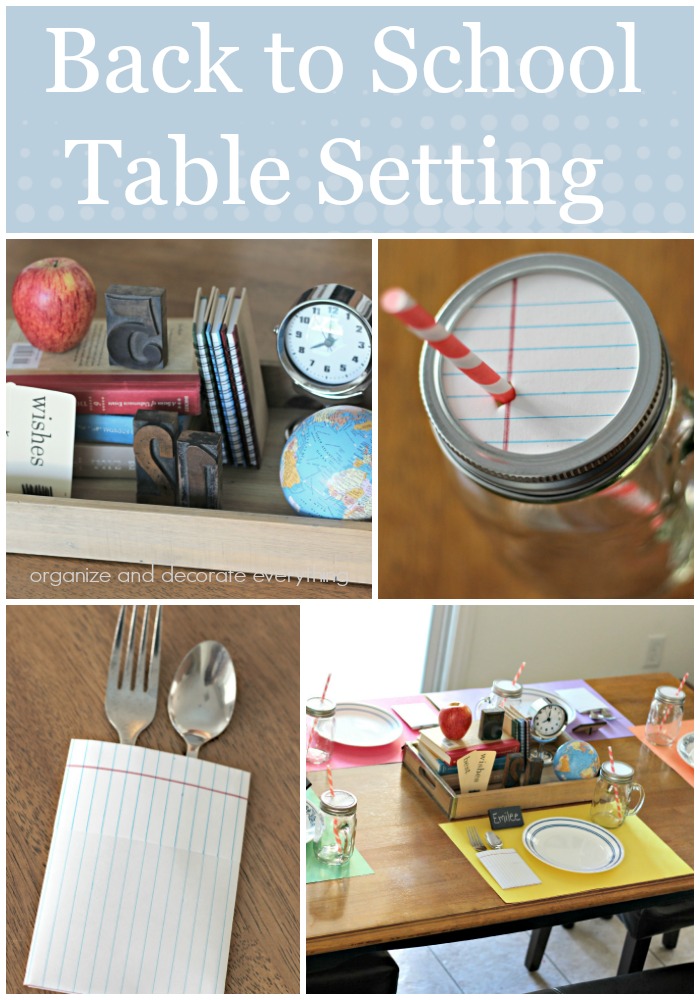 Summer is almost over and the kids will be heading back to school soon (some already have). That's reason to celebrate right? Or at least acknowledge that it's happening. I never know whether to celebrate or go into mourning. There's so many things I love about Summer and having the kids home plus I don't think I'm ever prepared to start helping with homework again. Anyway, let's go with celebrate and plan a back to school meal and easy table setting. If you know me at all you know I'm not going to spend a lot of money so I'll show you what I gathered to make this Back to School table setting and celebration happen. The kids are going to think it's special even if you don't spend money. This table setting only took a few minutes to put together with a few supplies I had around the house.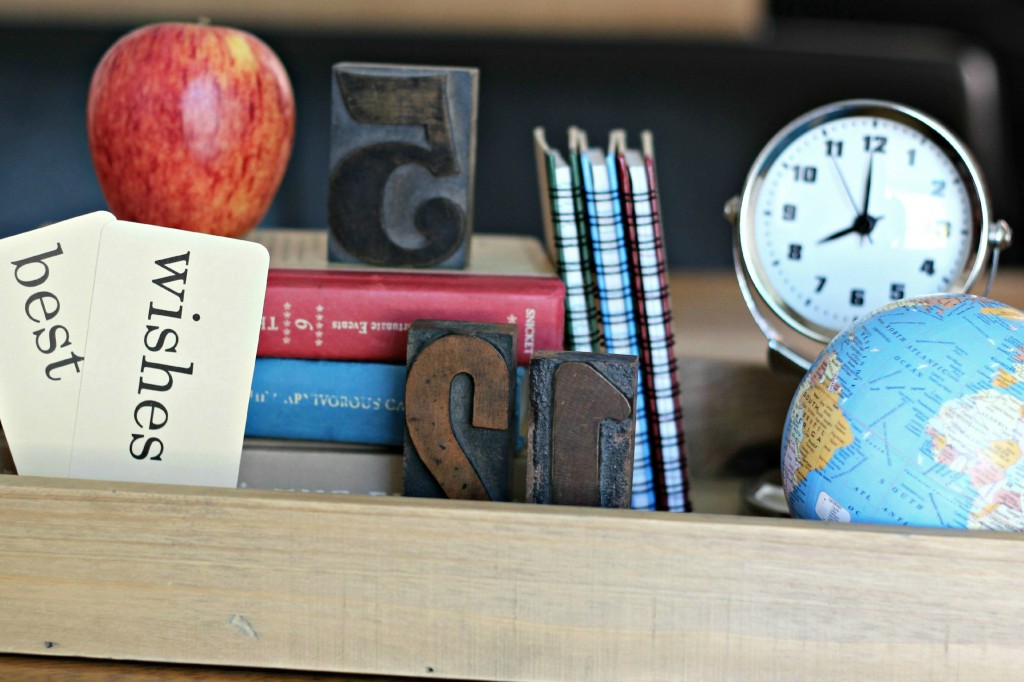 Have the kids help you by making suggestions on what they wanted included in the centerpiece. I always start with a tray then add things that relate to the theme. Move things around, add, or delete until it looks the way you like. Then use school supplies to complete the table.
Centerpiece Supplies:
books
flash cards
small globe
notebooks
apple
letterpress blocks
clock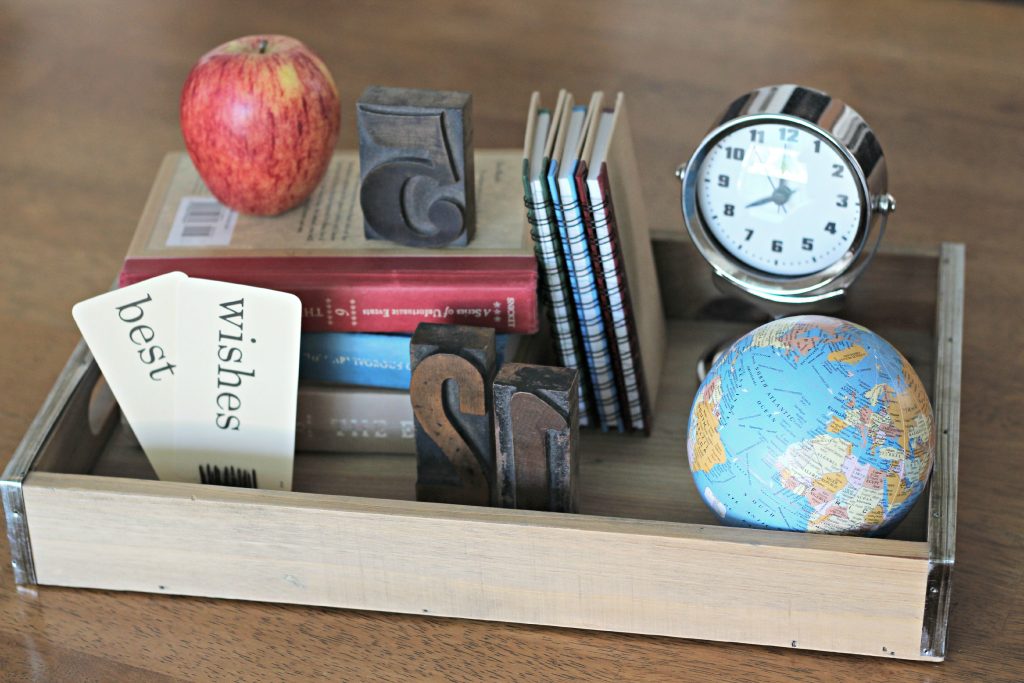 Now let's move on to the place settings. Use regular lined paper to make a pocket for the eating utensils. I just did some simple folding Believe me when I say there is nothing elaborate or time consuming with this table prep. Follow the photos below for the folding pattern.

Use the same lined paper to make lids for the drinking glasses. It isn't necessary if you're eating inside but it sure is cute. Cut the circle about 1/4″ larger than the top of the glass, place it over the opening, and screw the lid on. Cut a small x in the lid and insert the straw.
The placemats are just construction paper. I used the kids favorite color for their mat. These little chalkboards are adorable and make perfect place cards for dinner.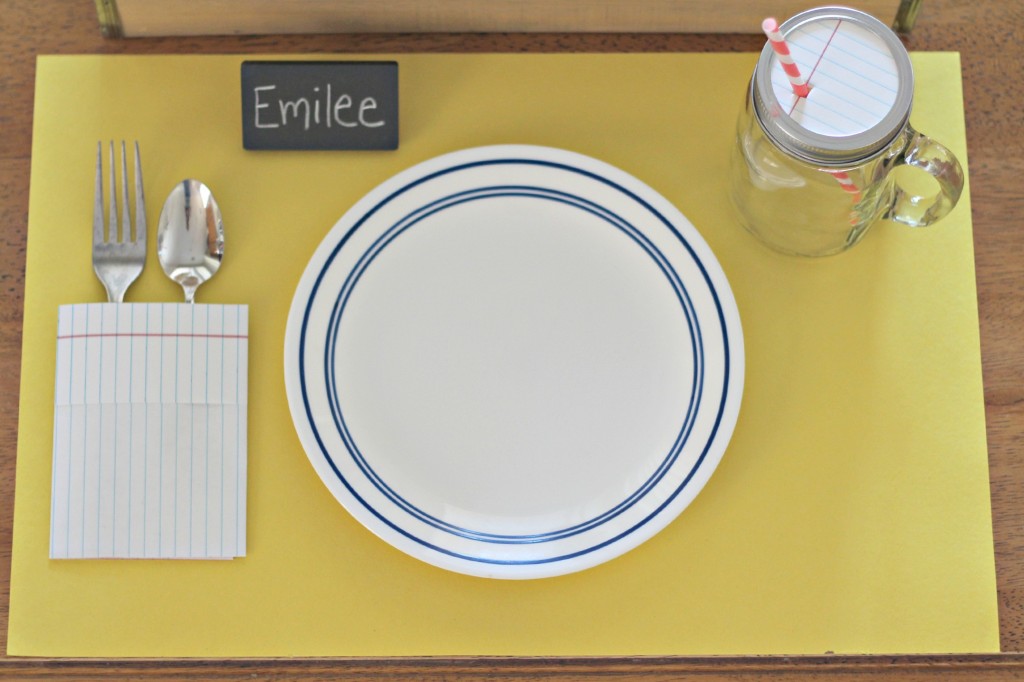 It's such a simple table scape but the kids are going to love it and it only takes about 20 minutes to create. Make sure to include some of the kids favorite foods in the back to school meal. Do you have any back-to-school celebrations or traditions?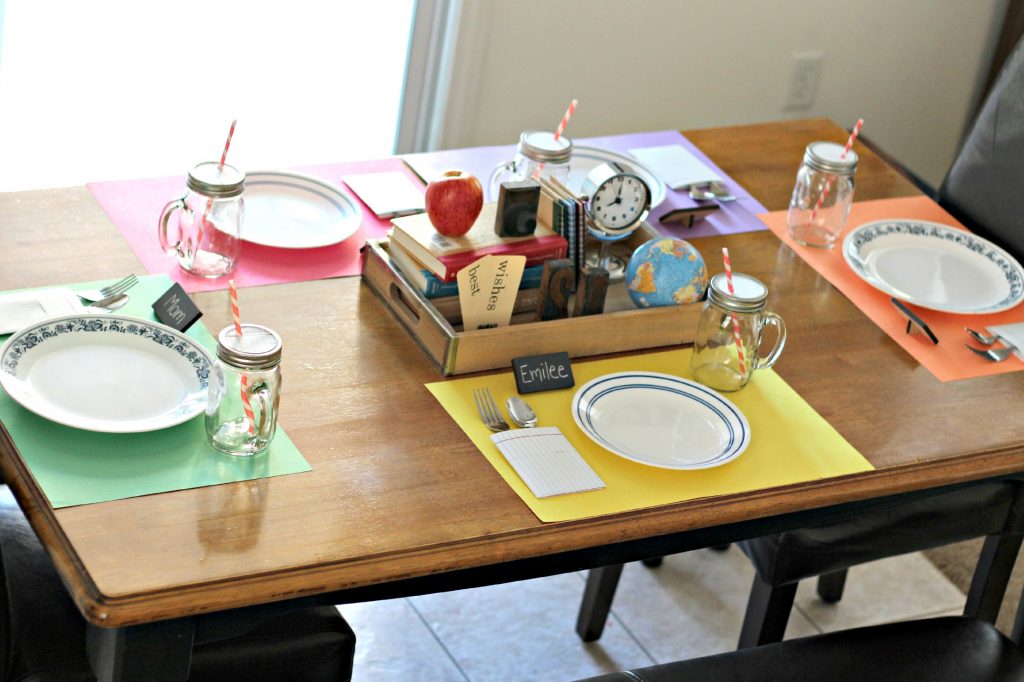 Pin it for later: Back to School Table Setting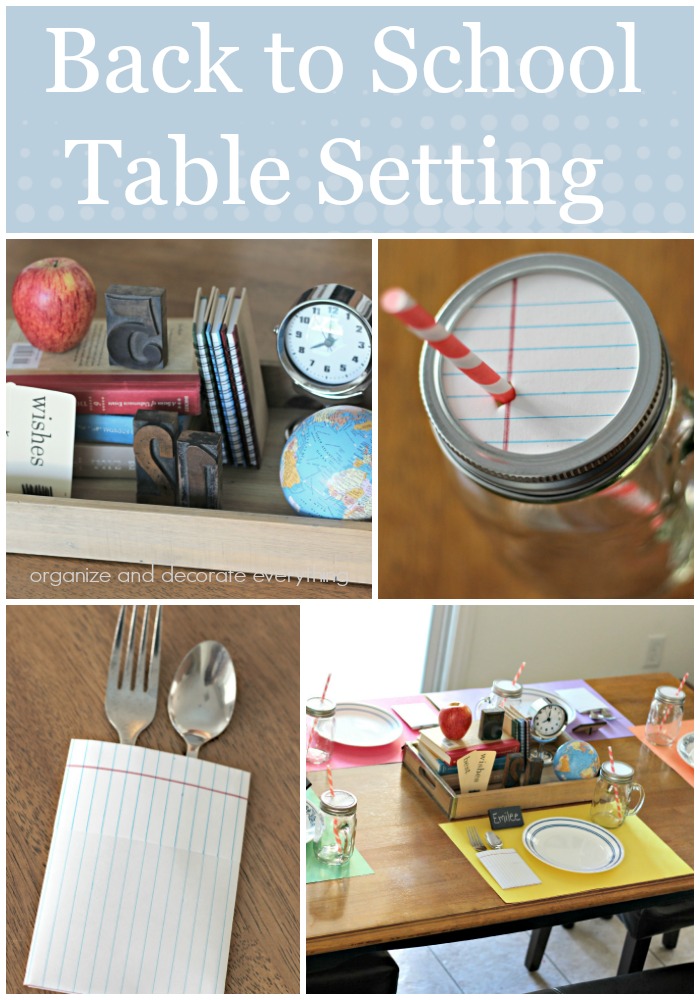 You might also like: