Doesn't it seem like Summer gets shorter and shorter every year? School has already started in some areas and we start next week in our area. I know teachers are prepping the classroom for the first day of school in anticipation of making it a great year for their students so it's fun to get the teachers a little something extra at the beginning of the year besides the things on their wish list. This teacher gift and printable tag is a fun and useful gift for the whole year.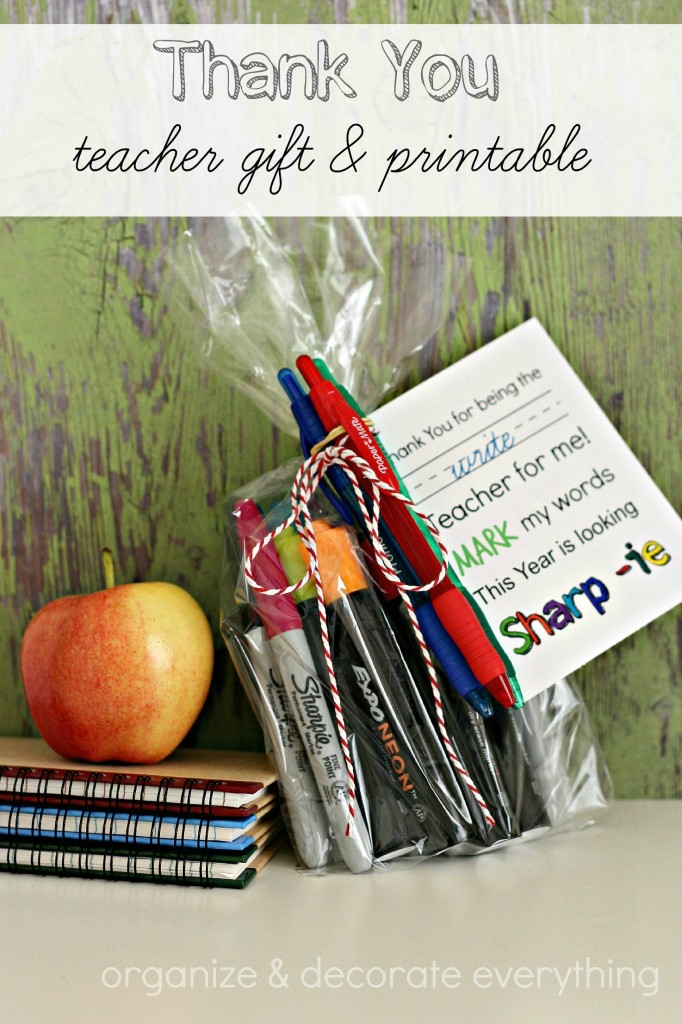 Thank You Teacher Gift and Printable Tag
Since I love school and office supplies I always get excited when it's time for back to school shopping. Plop me in the middle of an office supply store and I am as happy as a kid at Christmas. I loved when my kids got their supply lists the first day of school and we could head to the store for all their supplies. I'm even guilty of buying a few things for myself. Make sure not to leave the teachers out either. What teacher wouldn't want a supply of awesome markers and pens?
When it comes to teacher gifts I keep it really simple and let the gift speak for itself, but I couldn't resist making a cute printable tag to go along with it. My teacher friends have told me these are some of their favorite gifts. They love getting items they can use for themselves and in the classroom.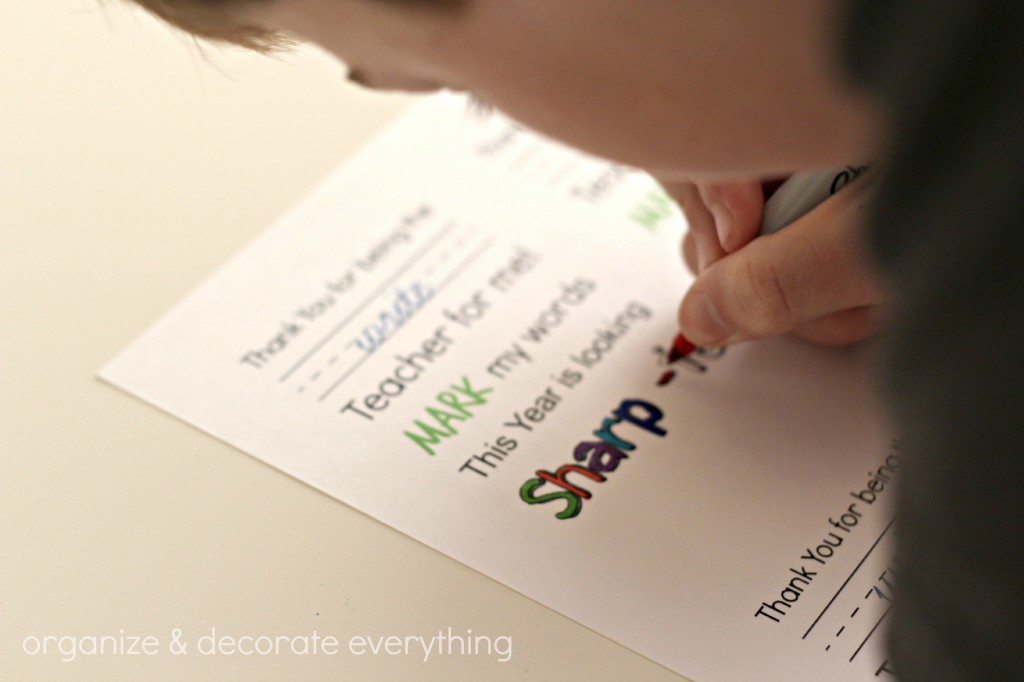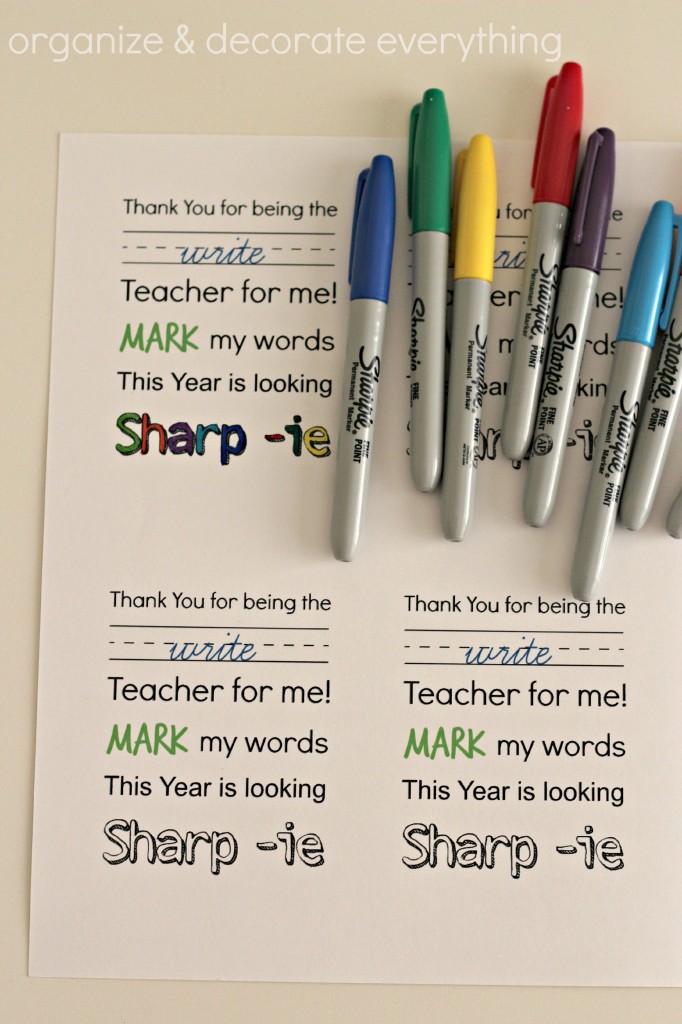 Print out a tag for the gift then have your kids use Sharpies to fill in some of the letters. It's fun when the kids help create or pick out the gift and I hope the teacher appreciates it too. You can have a copy of the printable tag for your own use. Just click on the link below the printable then print.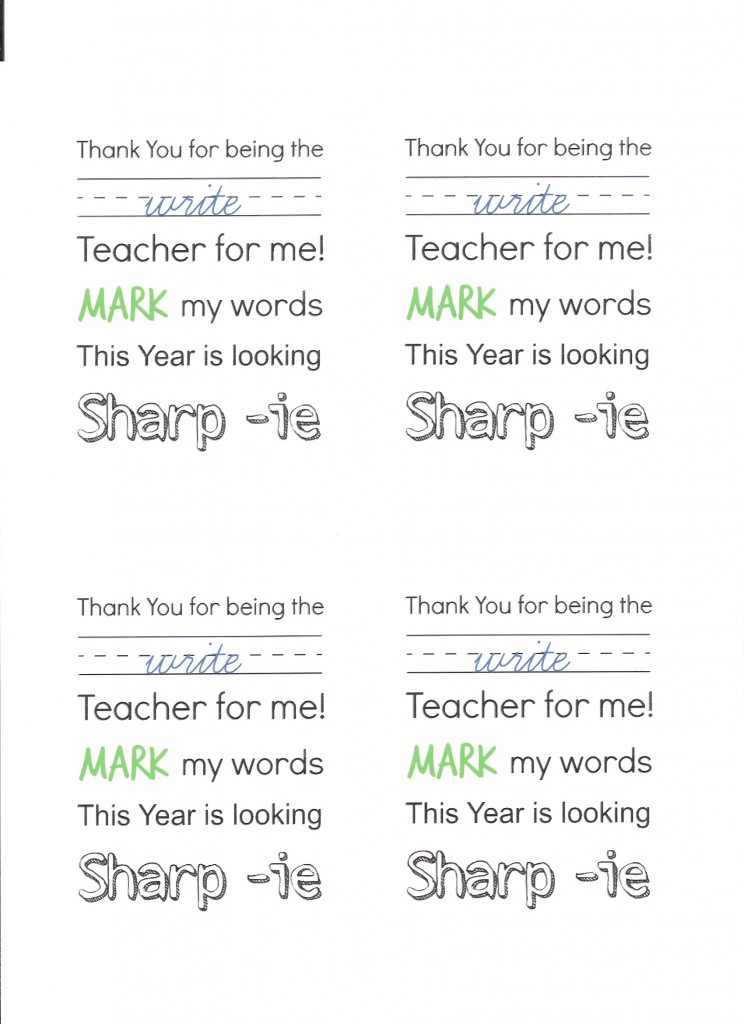 The gifts are easy enough for the kids to put together by themselves or with a little supervision. I love that their teacher is getting something she really wants and needs. Kids also get really excited when they see their teacher using something they gave her.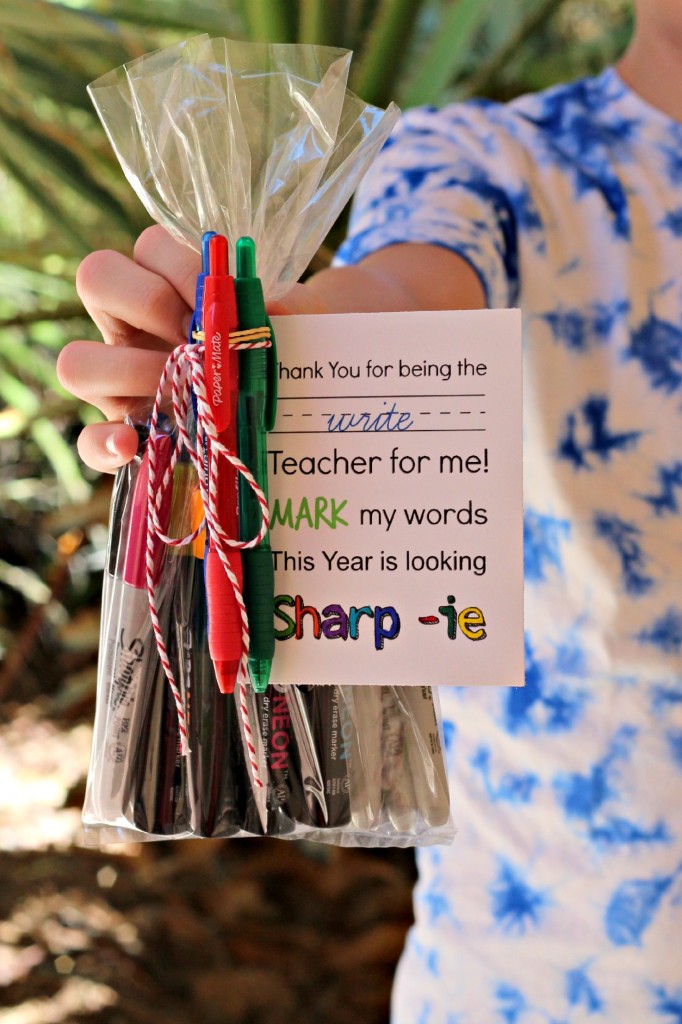 Happy Back-to-School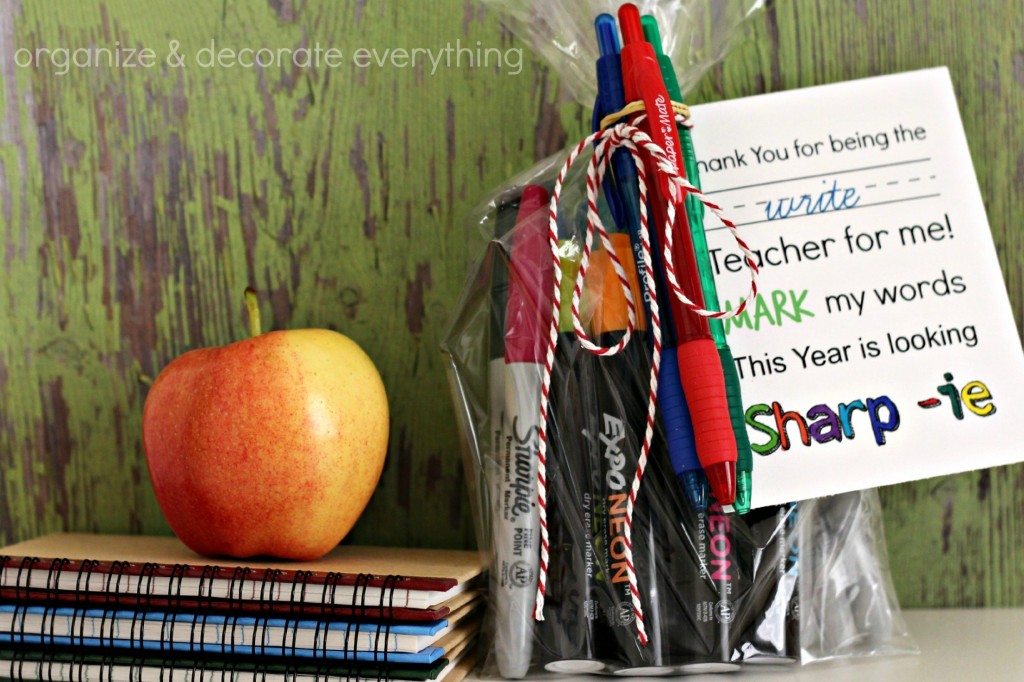 Pin it for later: Teacher Gift and Printable Tag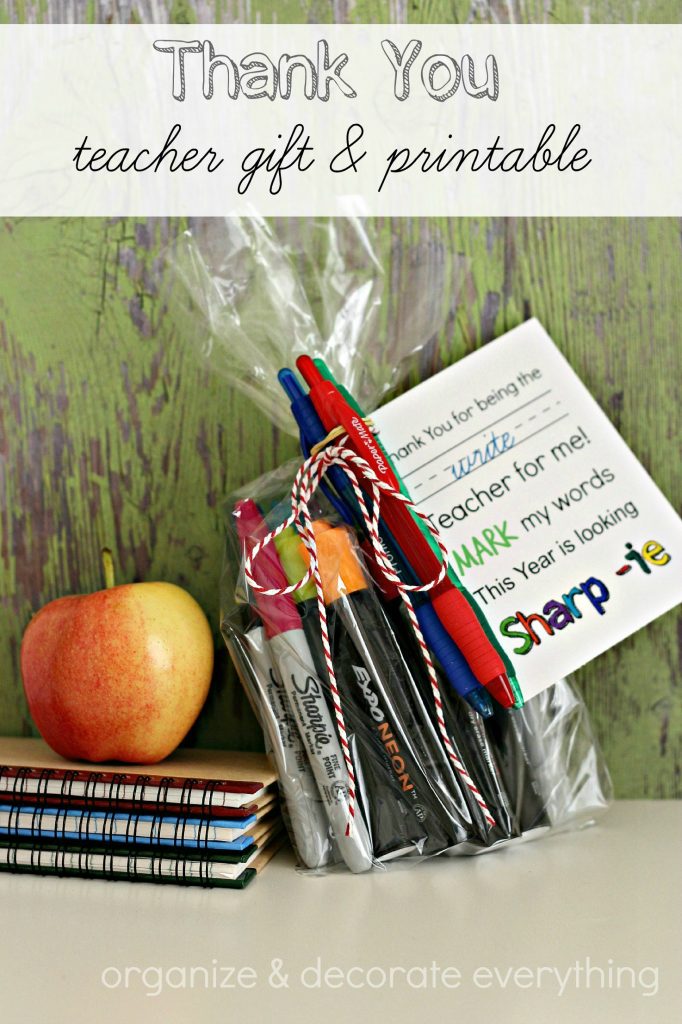 If you would like to use the printable for yourself, just click the link below the print. Printables are for personal use ONLY and are available to subscribers of Organize & Decorate Everything. Subscribe now to get full access to all printables. I would recommend getting the posts delivered by email.
I have had a few questions about sizing the printables. If you save the printables to your computer you can then select the size you desire before you print them out.
If you would like to see more printables for you personal use check out these pinterest boards full of awesome prints: