Welcome to Day 17 of 31 Days of 15 Minute Organizing
Today we're going to be organizing books and magazines. Set your timer for 15 minutes and grab a box or bag for donations. It's time to cut through the piles of clutter and only keep what you really enjoy.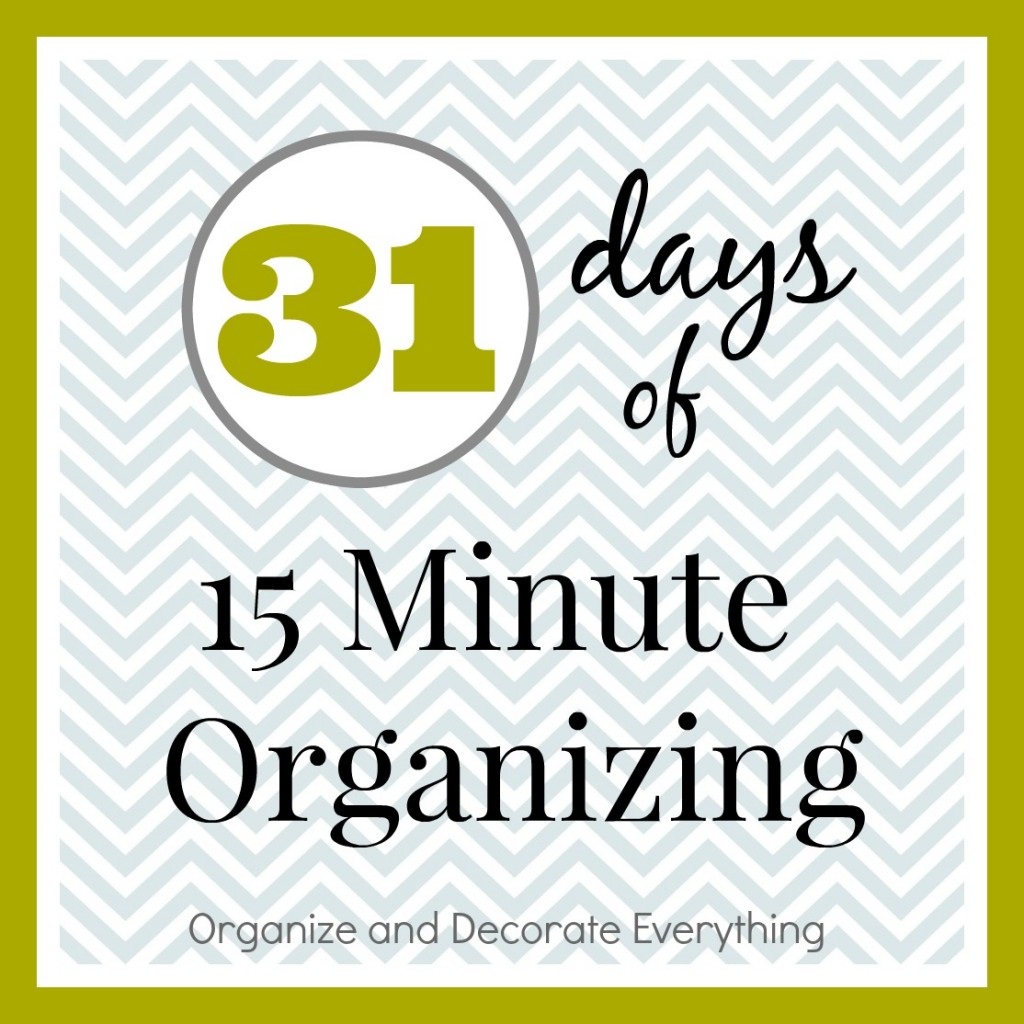 Organizing Books and Magazines
I love reading and looking at pretty pictures in magazines but I've realized I can't keep everything. Magazines were a bit of an addiction for me, so the first thing I did was cancel subscriptions to all my magazines except for my favorite. I have another rule I follow: if the new publication comes and I haven't read the old one I'm probably not going to, so it goes in the recycling bin whether it's been read or not. If you have articles or tutorials in the magazines you'd like to keep I would suggest getting a binder and adding page protectors. You can add or take away from the binder easily as your interests change. I also keep a few magazines on hand for school projects.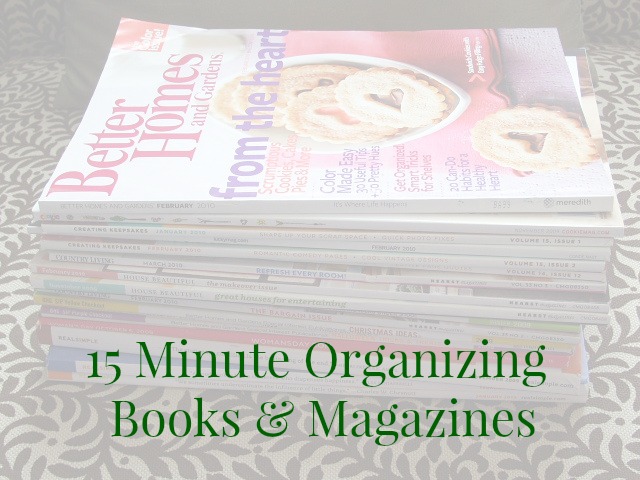 The kids have a space for books in their own room so they have easy access to them. I would recommend going through their books once a year and donating ones they have out grown or pass them down to younger siblings.

I go through my books once a year also. Take out the books that no longer interest you or your family. It's pretty easy organizing what's left. I group by category. I think that's the way to go especially if you have a large collection of books. You could also group by color or size. In recent years I started grouping by color and I really like how it looks.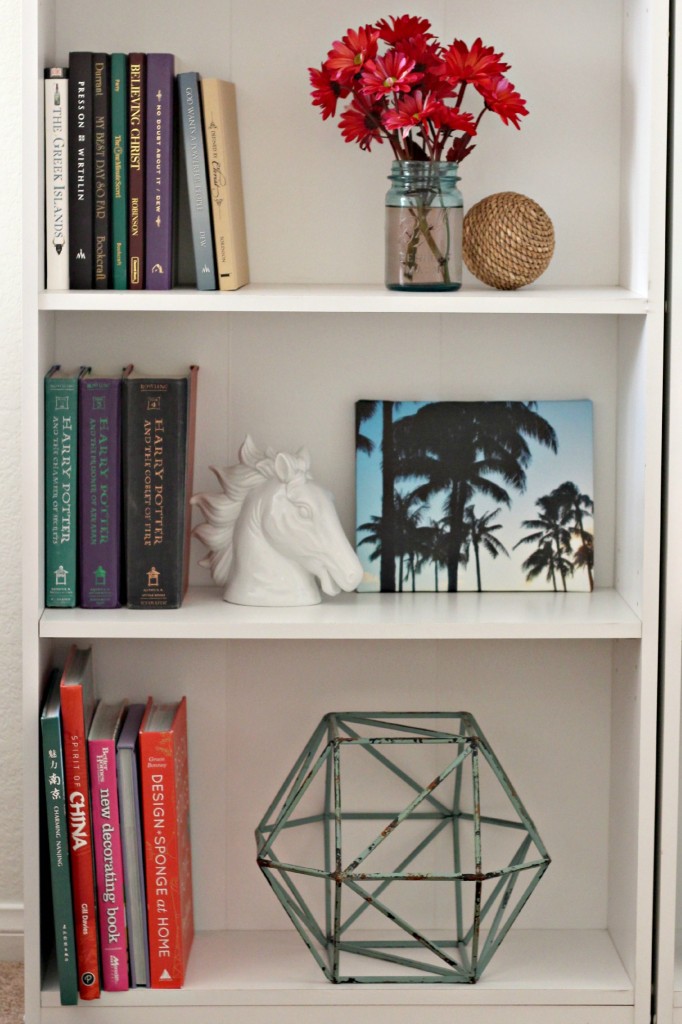 Books can be donated to a school, church, library, neighbors, doctors office, or a shelter.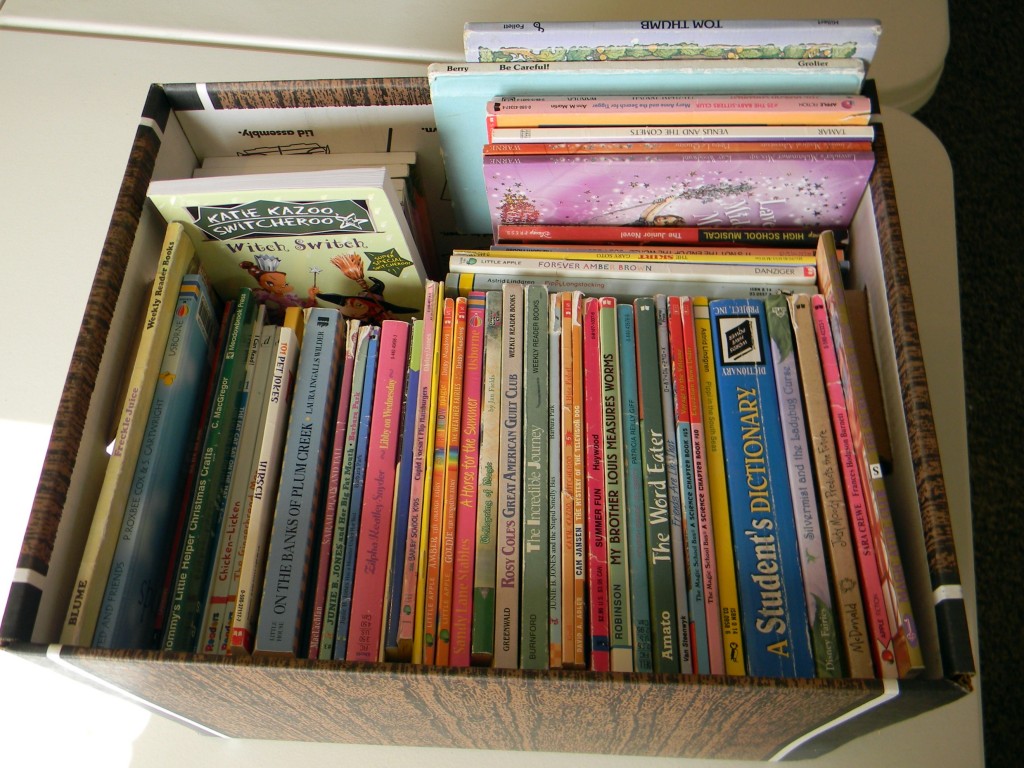 Magazines can be donated in the same way or recycled. If you're no longer using or enjoying your books or magazines it's time to get rid of them and make space for ones you really enjoy.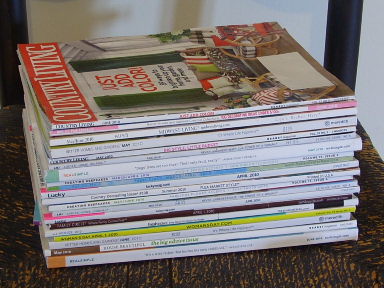 Find any posts you missed on the 31 Days of 15 Minute Organizing Landing Page
Don't forget to follow me on Instagram @odeleanne and use the hashtag #15minuteorganizing for the chance to show off your organized space and be featured on my Instagram.
See you tomorrow for the next post in the series 31 Days of 15 Minute Organizing: Weekly Meal Planning

Pin it for later: Organizing Books and Magazines