Welcome to Day 28 of 31 Days of 15 Minute Organizing
I'm excited about the 15 minute organizing challenge today. Make school lunches for the week and store them in the fridge until the day you need them. Since it's Wednesday you can start this week for only a couple days or save these ideas for next week. You will only have to think about lunches once and not worry about them for the rest of the week. Yay for non-rushed mornings!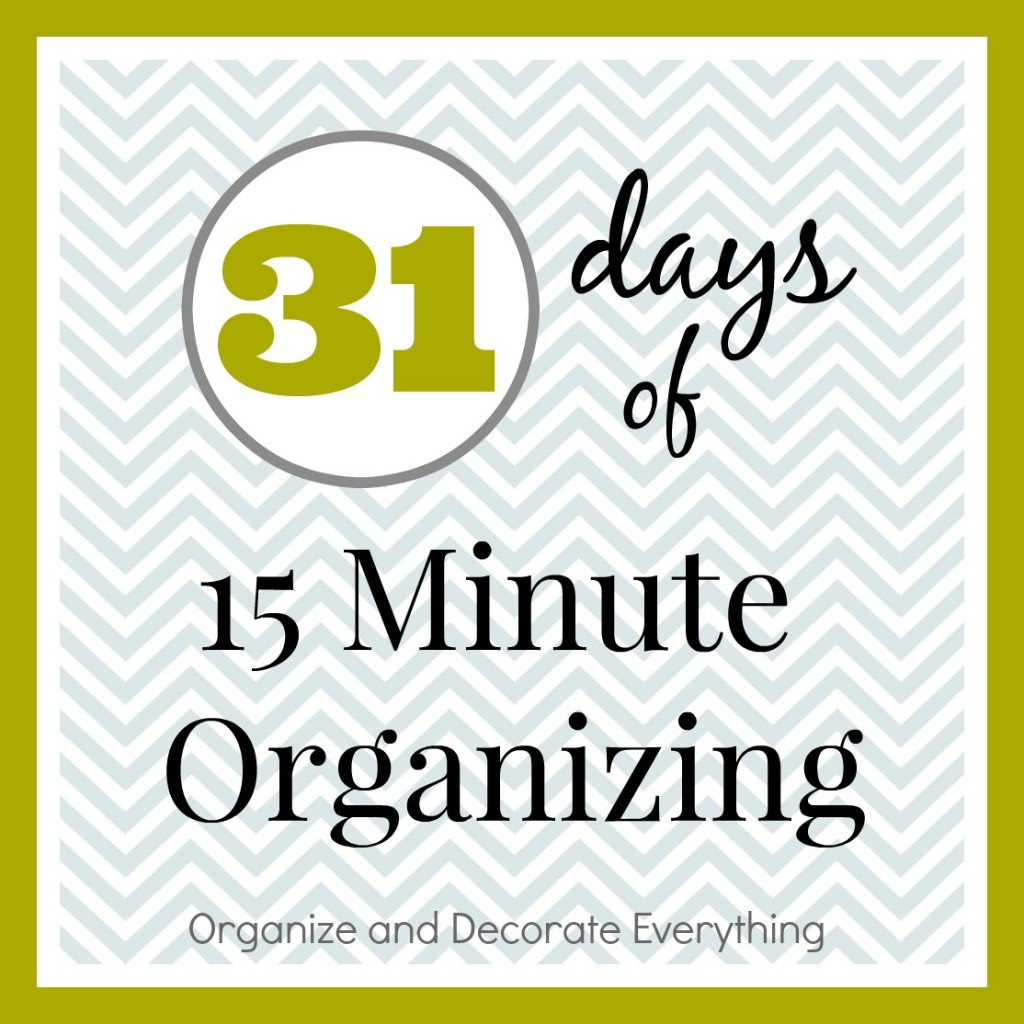 My kids love homemade lunchables and they're so easy to make for the week and store in plastic containers. I make the nacho and crackers & cheese lunchables then add the fruits, veggies, and a little treat. They usually drink water for lunch or sometimes milk from the cafeteria. I added carrots, grapes and a couple cookies to this week's lunchable. You can even make these lunches if you homeschool. It's one less thing you have to worry about during the week.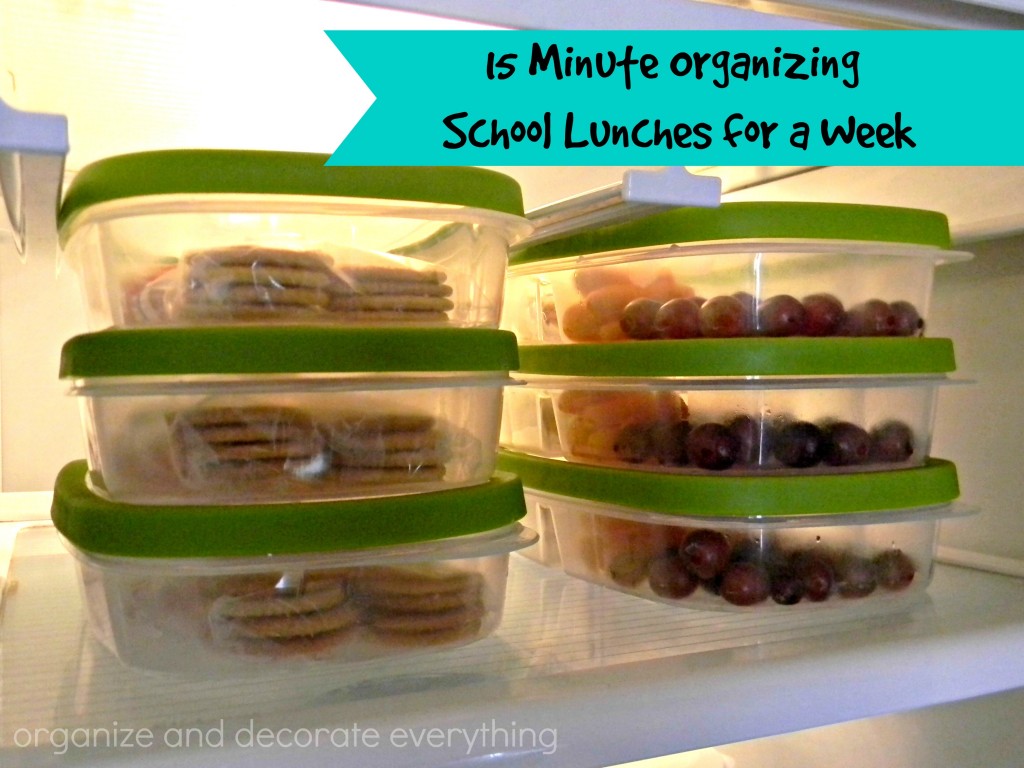 You can use the containers that have dividers in them (as above) or use individual containers. If your kids want sandwiches for lunch, prepare all the lunches for the week and just make a sandwich every morning. We don't like soggy sandwiches. It's still really quick and the rest of the lunch is made and stored in containers. Simply add everything to the lunch bags in the morning or the night before and you're good to go.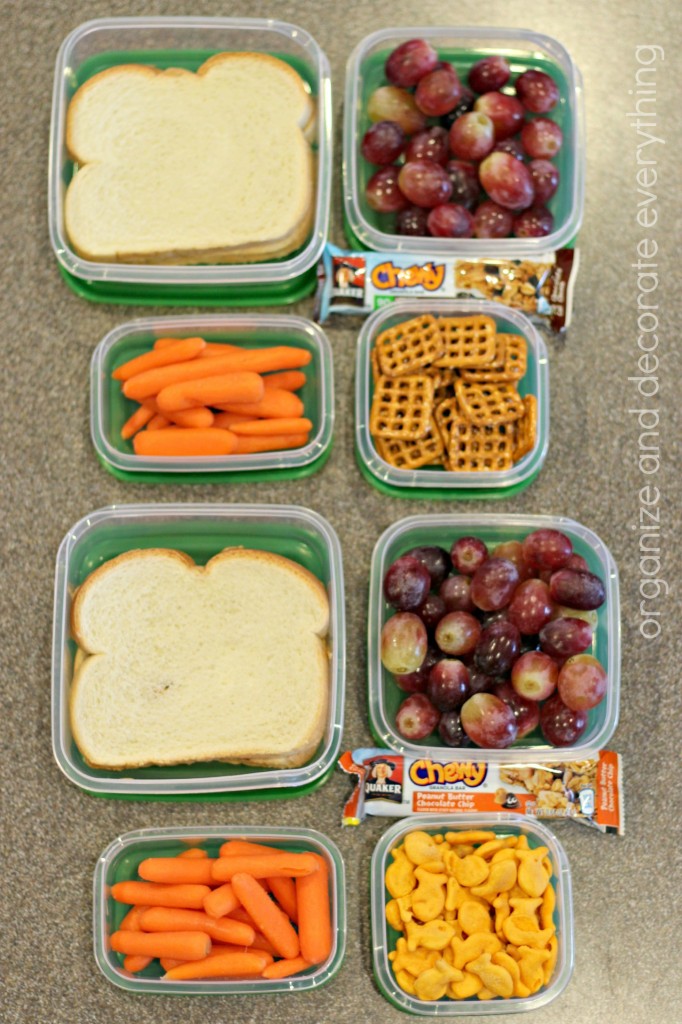 Once my kids are a certain age I have them start making their own lunches. I make sure they know what they have to choose from then they create their own.
By spending a little time one day a week you save a lot of time the rest of the week. Also don't forget to get your kids involved to save even more time.
Find any posts you missed on the 31 Days of 15 Minute Organizing Landing Page
Don't forget to follow me on Instagram @odeleanne and use the hashtag #15minuteorganizing for the chance to show off your organized space and be featured on my Instagram.
See you tomorrow for the next post in the series 31 Days of 15 Minute Organizing: Eating & Cooking Utensils
Pin it for Later: School lunches for the Week