Welcome to Day 27 of 31 Days of 15 Minute Organizing
Spring is the perfect time to get all the outdoor stuff de-cluttered, cleaned and organized. You can do it quickly if you go through the kids stuff first. Have them help so it will go even quicker. Set the timer for 15 minutes and get to work.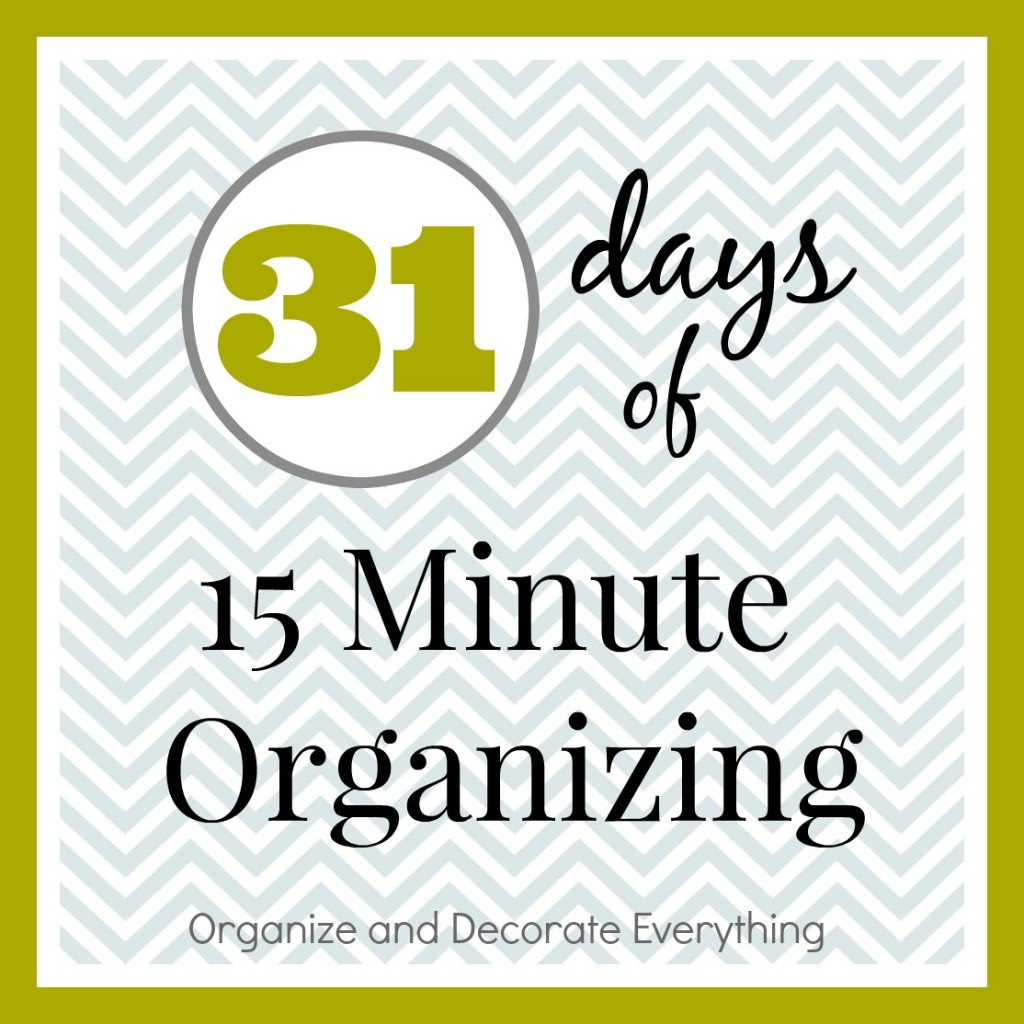 By keeping Summer things in a basket they can easily be moved to the garage until next Summer. Which makes it very convenient to get them out in the Spring. Remember the best way to store things is to store for easy retrieval. Quickly try on flip flops in the Fall before you store them away and toss the ones that no longer fit. Get rid of useless stuff and expired lotions and sprays before packing them away in the Fall. Everything will be ready when you bring it back out in the Spring.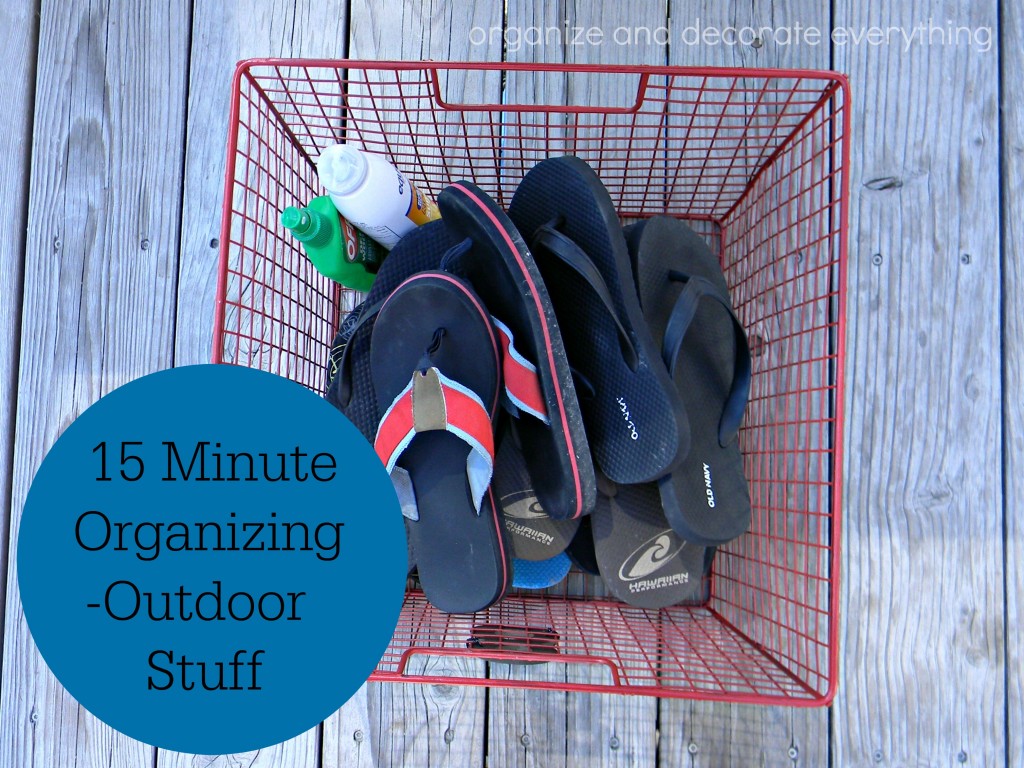 Go through and organize any outdoor storage areas by tossing things that are broken and donating things you and your family no longer use. Quickly organize the contents and store away in totes or containers to keep them organized throughout the outdoor season. We store the toys the kids use in the pool or backyard in a deck box. It's convenient and they can easily put things away.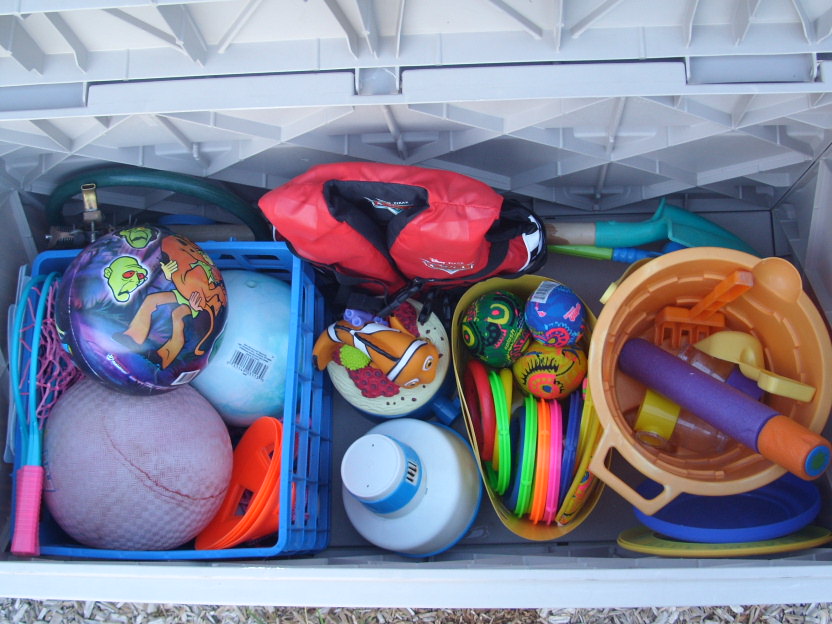 Store the large outdoor items by hanging them in the garage to get them up and out of the way. Of course, during the time you're using them you can keep them out where you need them.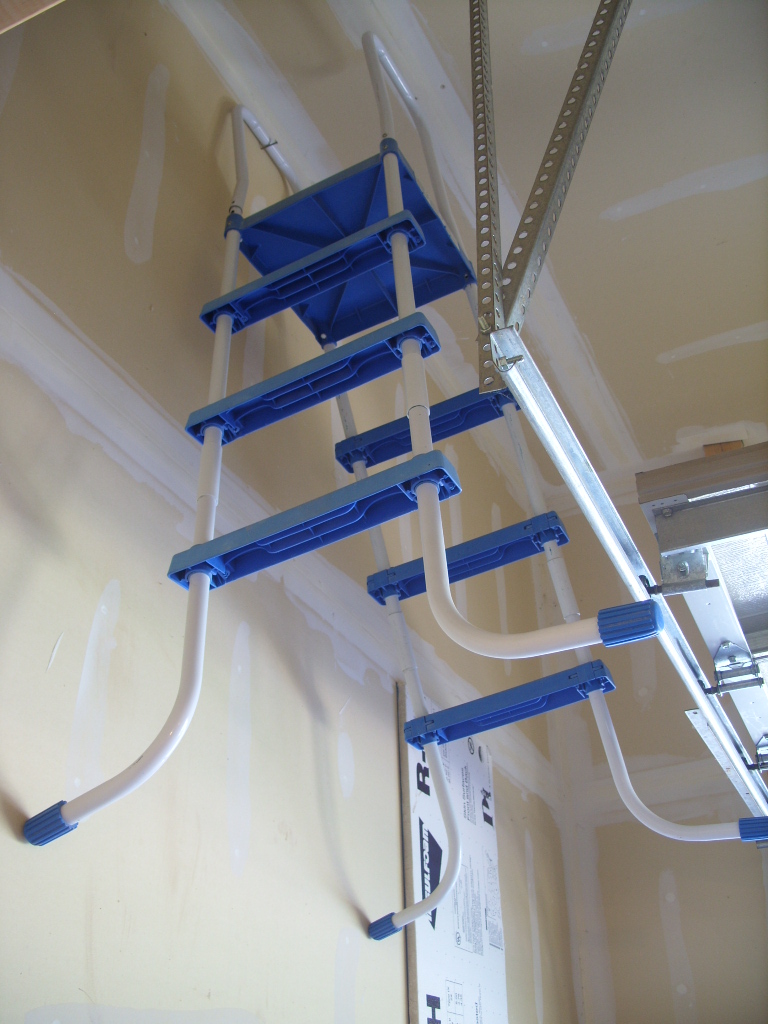 Now is the time to bring out the cushions, rugs, curtains, decor items and any other things you use during warm weather months. If you don't have time to get the whole outdoors organized, at least get one area ready for Spring and warm weather.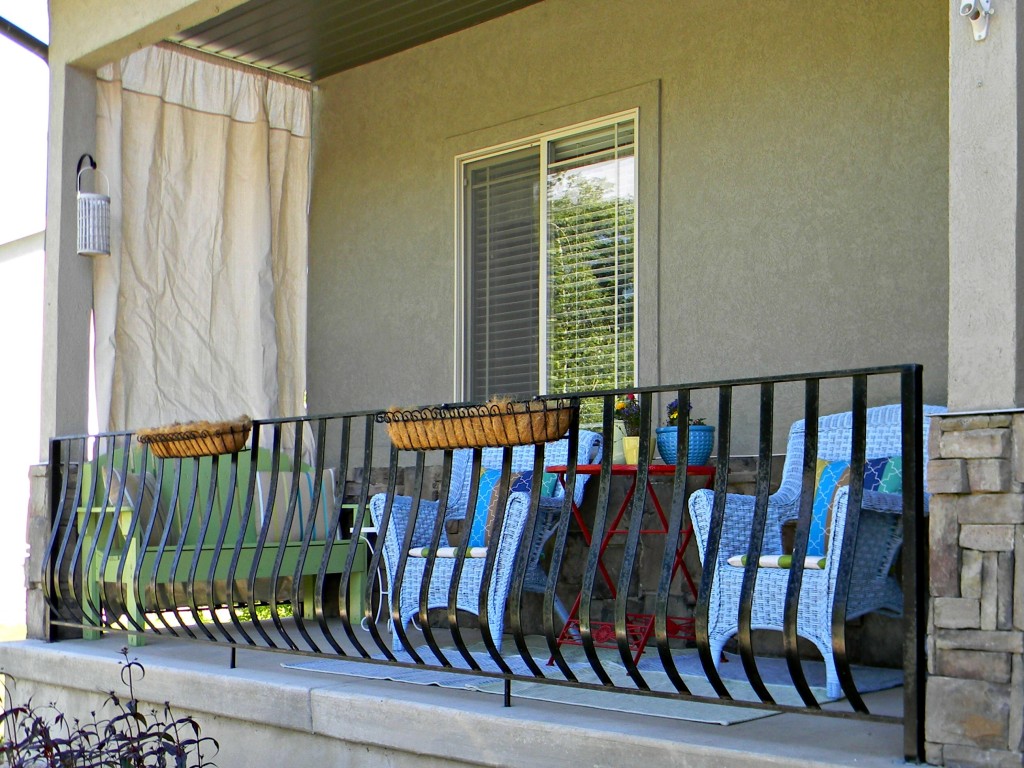 Find any posts you missed on the 31 Days of 15 Minute Organizing Landing Page
Don't forget to follow me on Instagram @odeleanne and use the hashtag #15minuteorganizing for the chance to show off your organized space and be featured on my Instagram.
See you tomorrow for the next post in the series 31 Days of 15 Minute Organizing: School Lunches for the Week
Pin it for later: Organizing Outdoor Stuff