Welcome to Day 24 of 31 Days of 15 Minute Organizing
Today's organizing task is going to be quick and easy. Basically you're just making sure your Cleaning Supplies are where you use them. Just like everything else, having your supplies close at hand will be an extra benefit when it comes to saving time.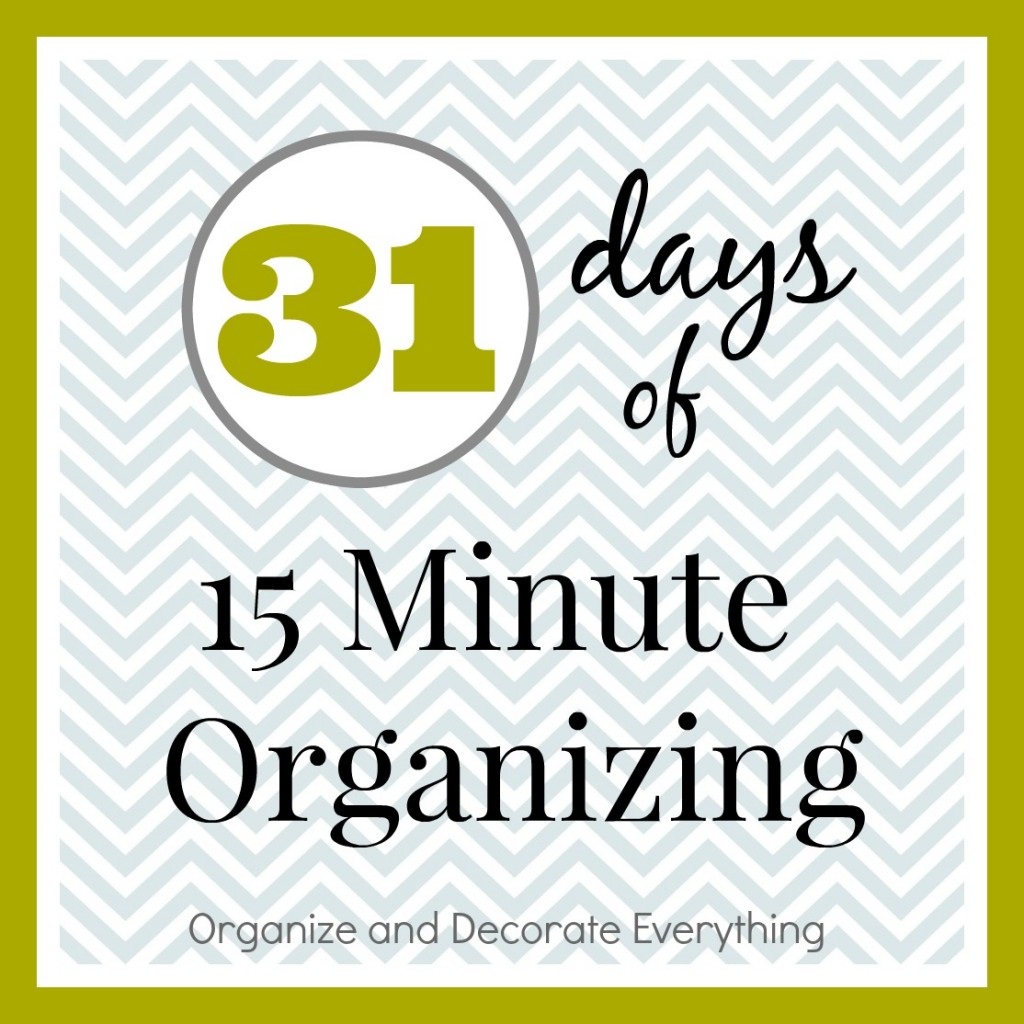 I saw this on the internet a few weeks ago and it's pretty true in my case. This wasn't exactly how it was worded but it was something like, "Organized people are just lazy and don't like to hunt for things." This is so true in my case. Being organized helps save me time and I like not having to hunt for things.
I like using a caddy with a handle to hold all my cleaning supplies. It's easy to take room from room and I can get the jobs done faster having everything I need with me. Just make sure to replenish the caddy once you use things.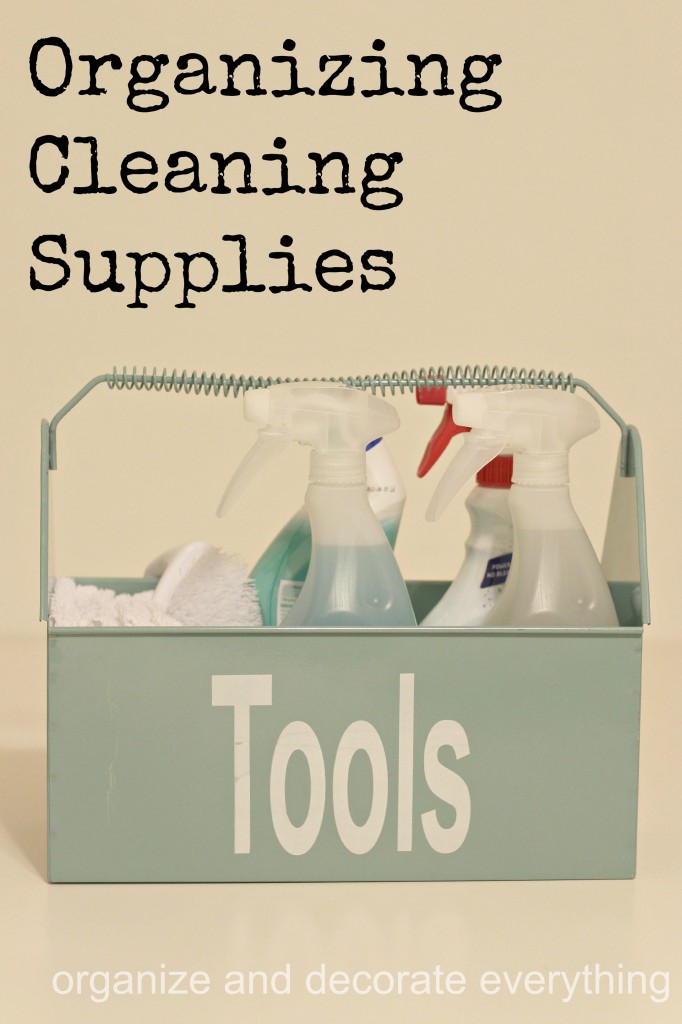 I keep extra cleaning supplies in each bathroom cabinet for everyday cleaning . It makes it easy for quick clean-ups. If you have young children this might not be possible. This is not an ad for Lysol, but apparently I buy a lot of their products. Notice I don't have any cleaners with bleach in them? My kids clean some of their spaces and I've learned my lesson about having products with bleach.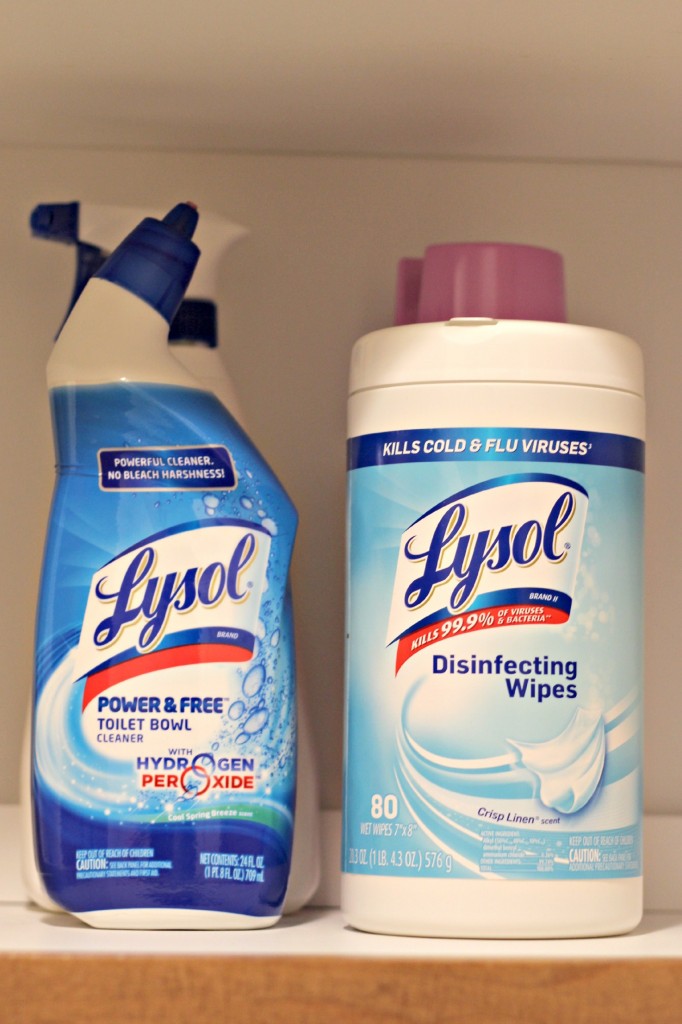 I keep a tote in the utility closet full of extra cleaning supplies to replenish the caddy when I'm running low. It also makes it easy for me to see what I need to buy the next time I go shopping.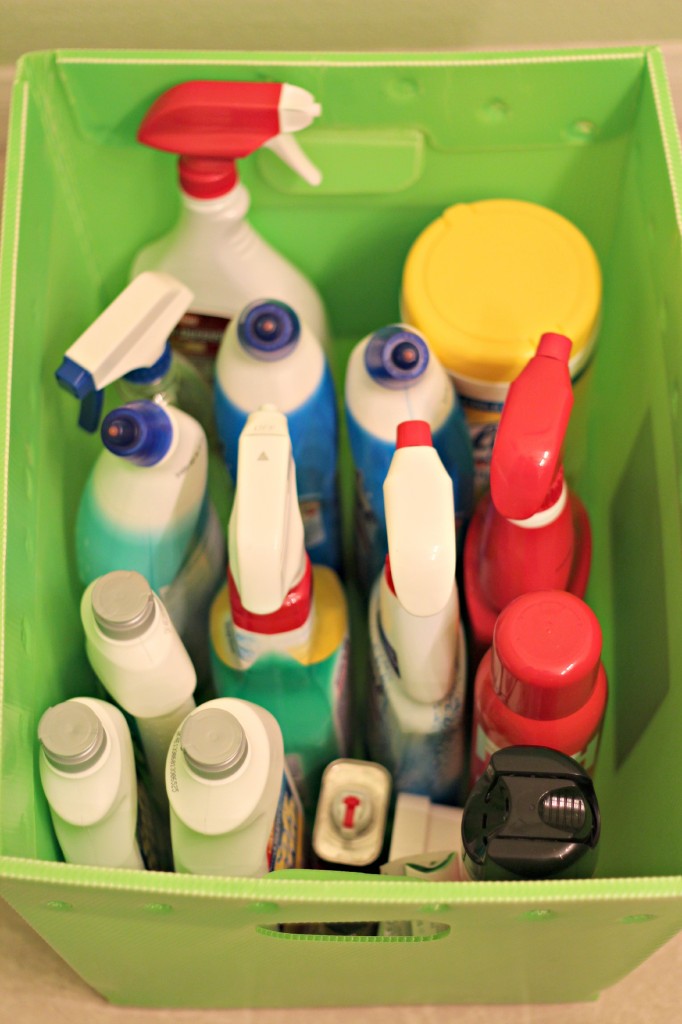 There's also hooks in the closet that hold dusting equipment close at hand. The vacuum, broom, mop, and dust pan are also kept in this closet so all the cleaning supplies are together.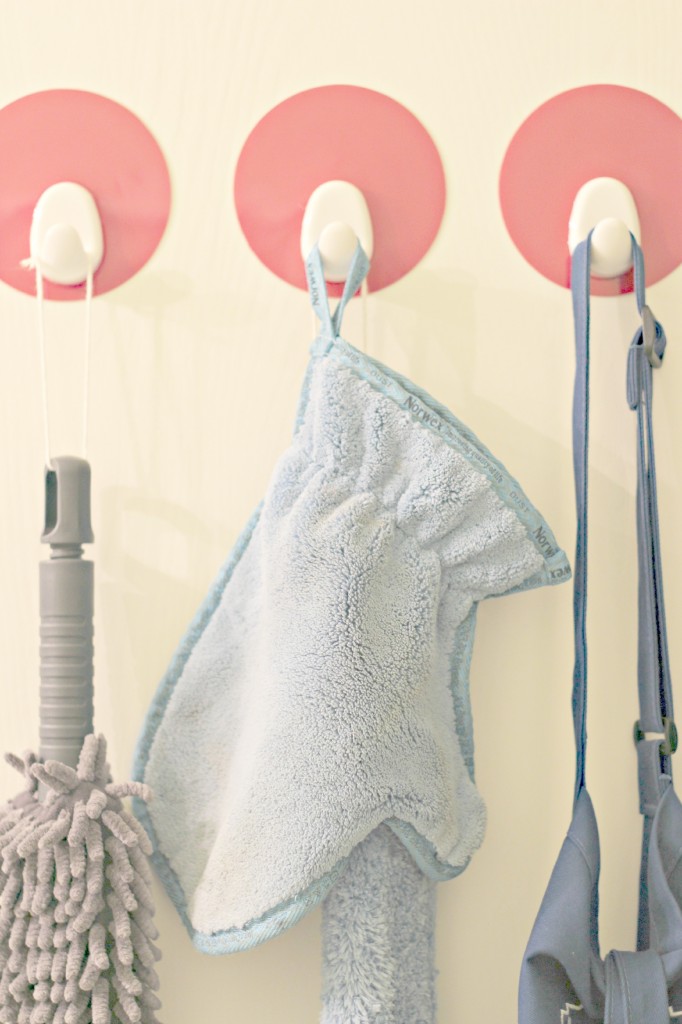 That was easy! Wasn't it?!
Find any posts you missed on the 31 Days of 15 Minute Organizing Landing Page
Don't forget to follow me on Instagram @odeleanne and use the hashtag #15minuteorganizing for the chance to show off your organized space and be featured on my Instagram.
See you tomorrow for the next post in the series 31 Days of 15 Minute Organizing: Donation Box

Pin it for later: Organizing Cleaning Supplies