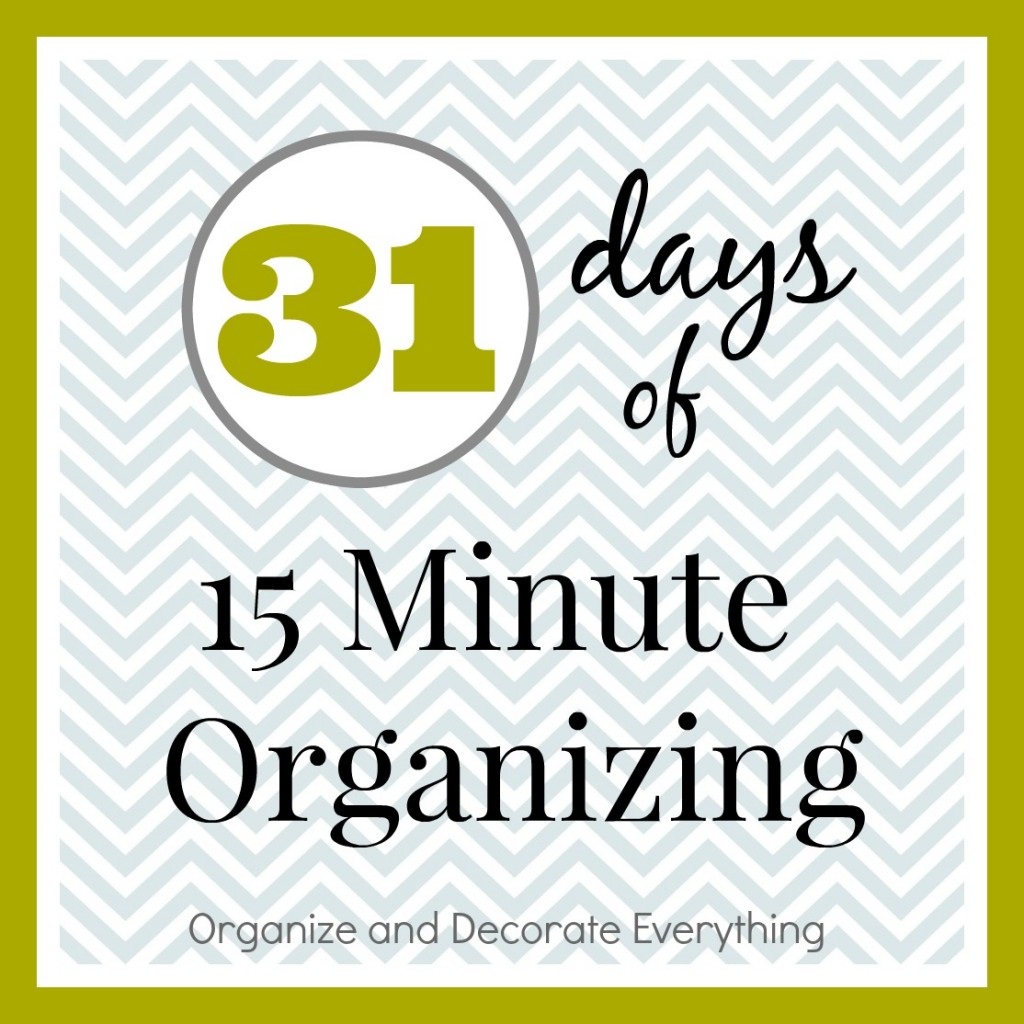 Welcome to Day 15 of 31 Days of 15 Minute Organizing
Grab your timer and set it for 15 minutes and let's get through the mail, flyers, and papers from school and church as fast as you can. You might want to also grab the garbage can and the shredder, I think you'll need them.
Organizing Mail & Other Papers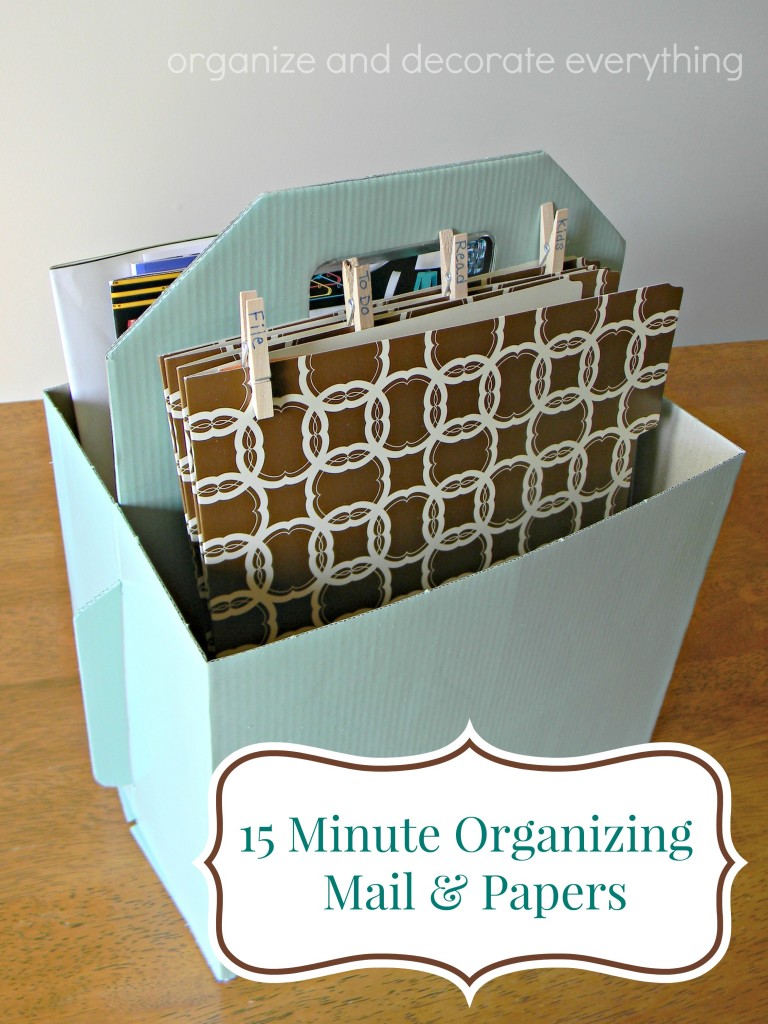 Set up a place for incoming mail. Here's a link to my mail sorter. It doesn't have to be anything similar to this though, it can be as simple as a cute basket on the counter or by the entry. Do what works for your family and whoever will be sorting the mail. Just make sure the incoming mail has a special place and every member of the family knows where to put it. Also, only place papers and mail vertically so each piece is easy to get to, never horizontally.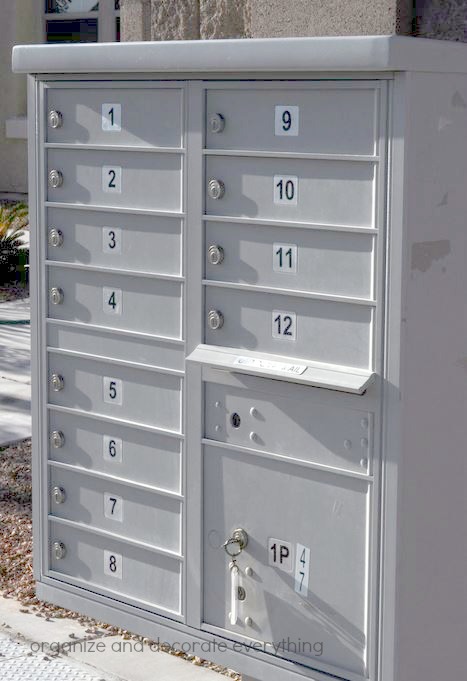 Junk mail, flyers you won't use, and newspapers you won't read shouldn't even make it into the house. Toss it into the recycling bin before you enter your home. Discontinue as many junk pieces of mail as possible. Make files so it's easier to sort through the pieces. Sign school forms as soon as possible and place in back packs to be returned. Open and place mail into the files and jot down any dates you need on the calendar. Go through temporary files at least once a week and place in permanent files if needed.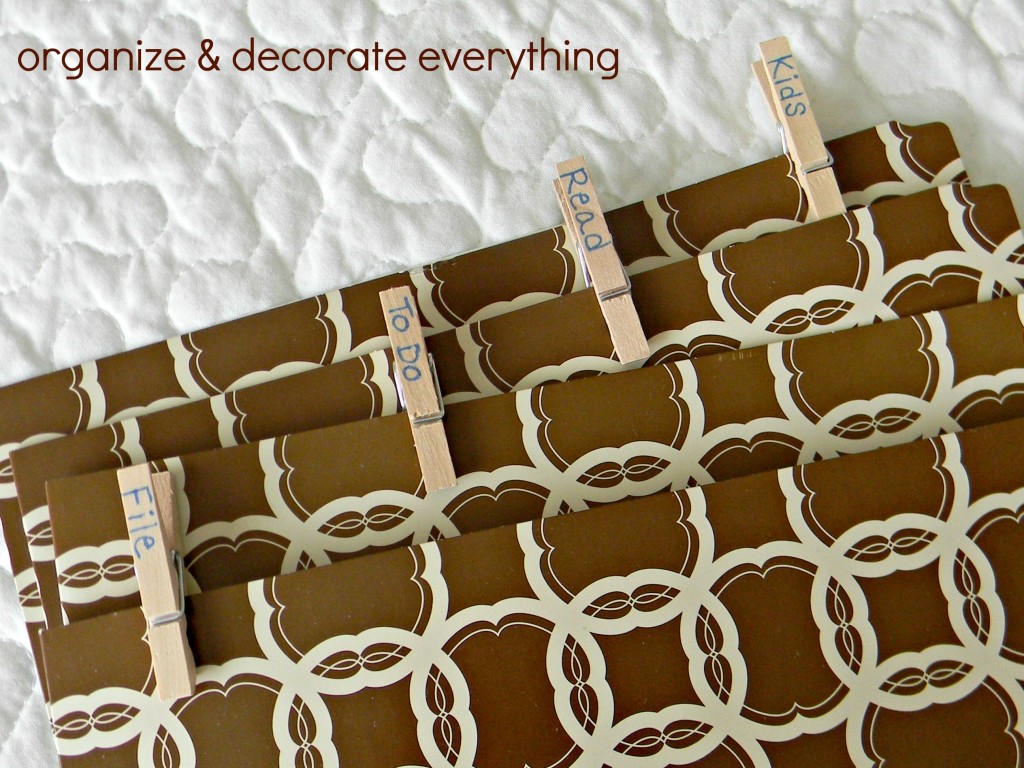 You don't need separate folders as long as you go through the basket or file at least once a week. If things need to be found before the end of the week, you know they will be in the basket. You can't stop papers coming into your home but you can control them.
Find any posts you missed on the 31 Days of 15 Minute Organizing Landing Page
Don't forget to follow me on Instagram @odeleanne and use the hashtag #15minuteorganizing for the chance to show off your organized space and be featured on my Instagram.
See you tomorrow for the next post in the series 31 Days of 15 Minute Organizing: Craft Space

Pin it for later: Organizing Mail & Other Papers