I love decorating for Fall but changing decorations every season can get expensive. I sharing several ways to Decorate for Fall on a Budget and have fun crafting at the same time. I'm sharing some craft projects, decorating ideas, and even free printables. Just print out the printables and pop them in a frame. What could be easier than that?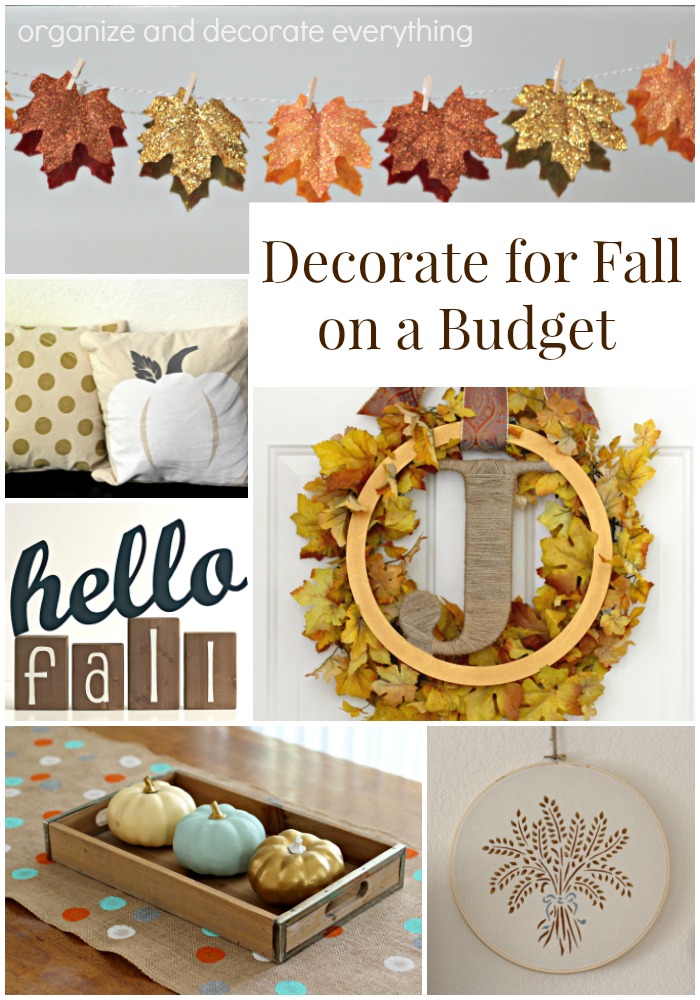 Leaves (real or fake)
Monogram Fall Wreath – This wreath is in 2 parts and is only attached by the ribbon so you can take it apart or change the look anytime you want.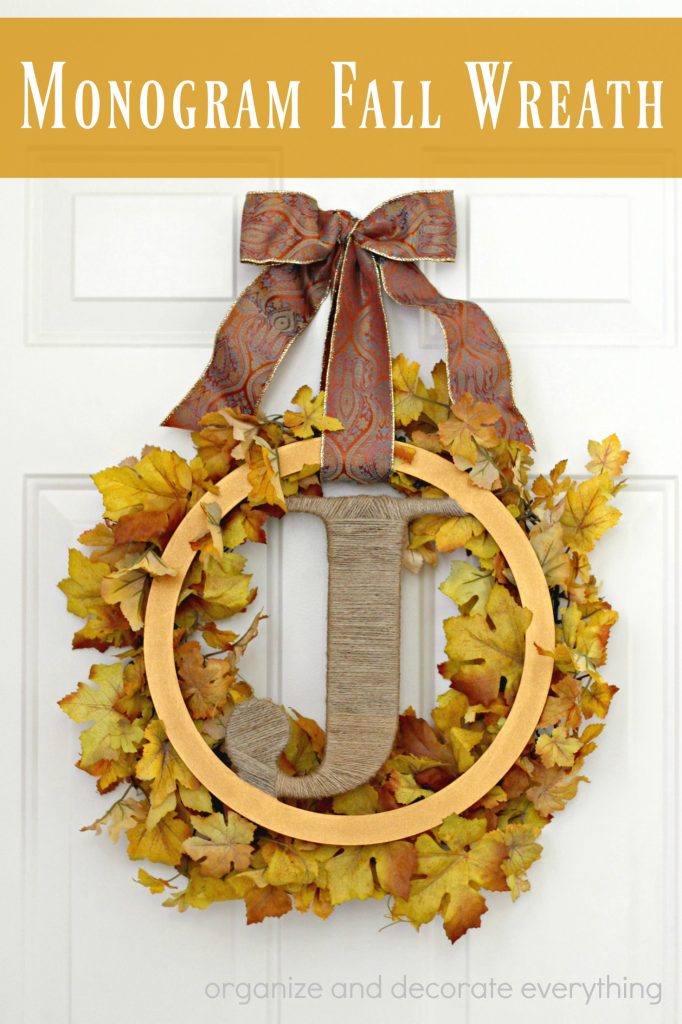 Falling Glitter Leaves Garland – Take simple leaves and add glitter to turn them into a pretty garland.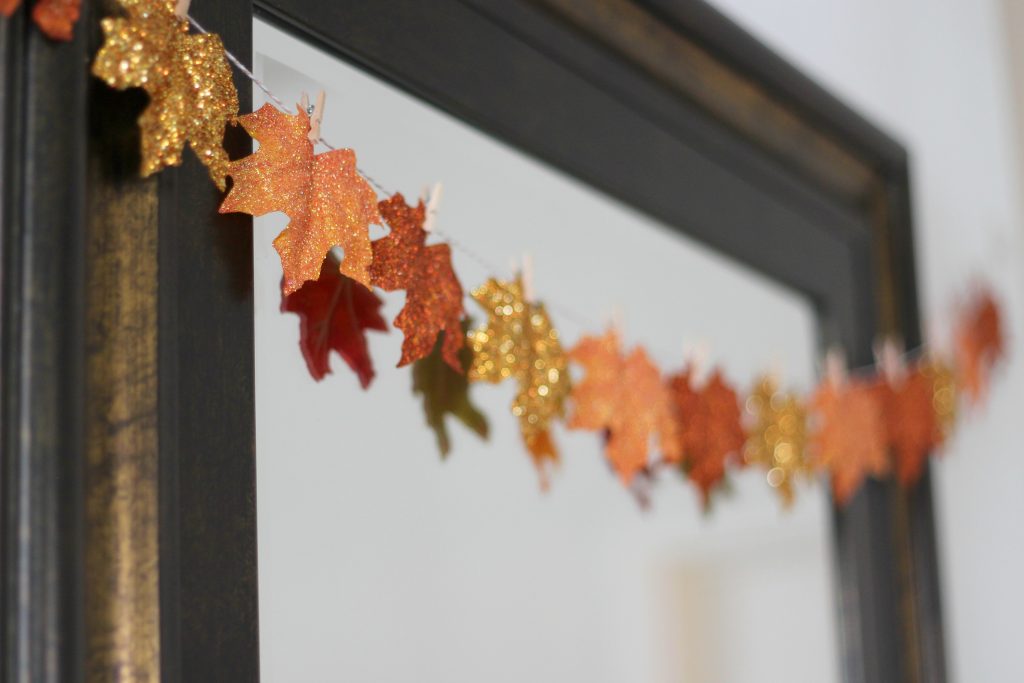 Easy Fall Centerpiece – All you need is a tray, some rocks, leaves, and a mason jar to make this simple centerpiece.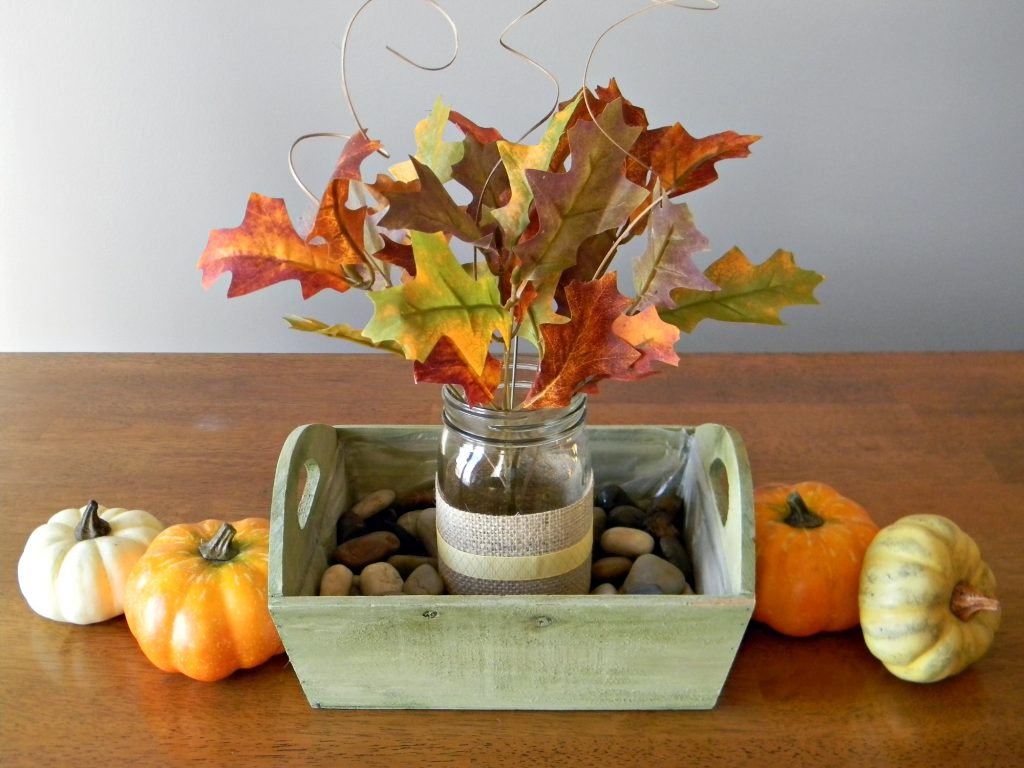 Pumpkins
Wicker Basket Pumpkin – Take a wicker basket with a lid, spray paint it orange, then add a few leaves and a stem to turn it into a pumpkin.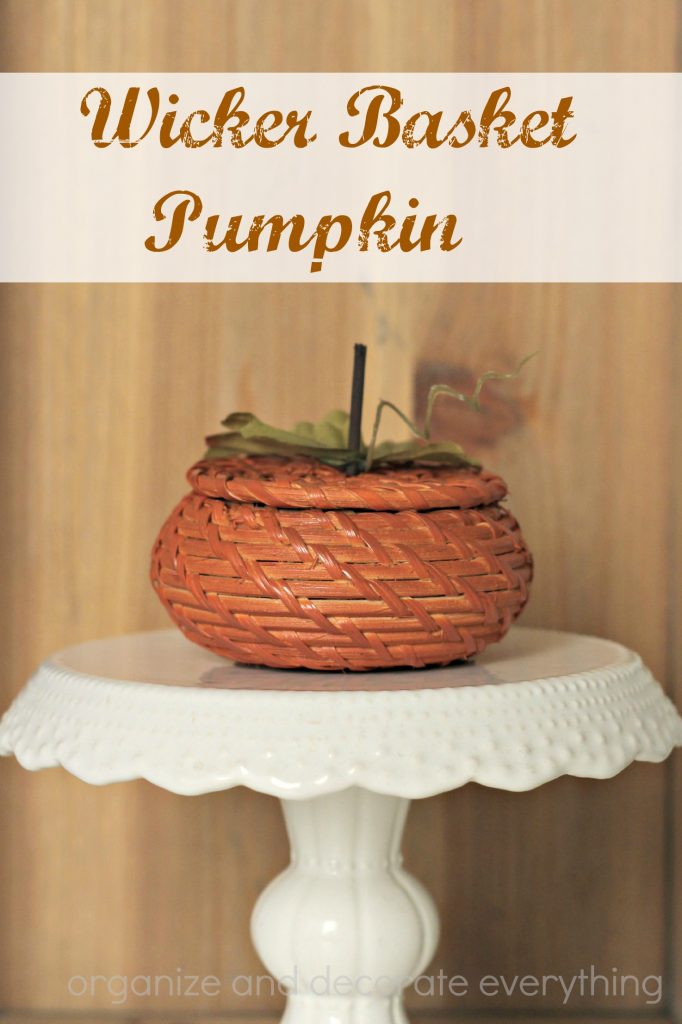 4 x 4 2-Sided Pumpkins – Since these wood block pumpkins have 2 sides they can be used to decorate from early Fall, through Halloween and Thanksgiving.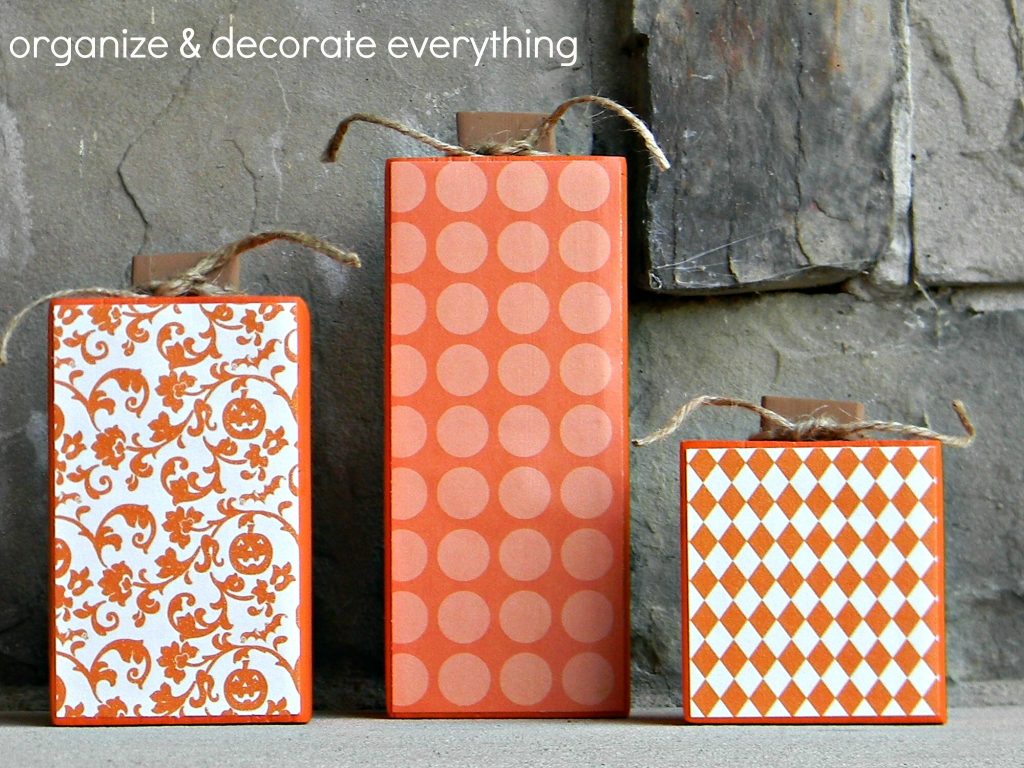 Toilet Paper Roll Pumpkins – These were made years ago but they're still one of my favorite Fall decorations. I love the muted colors.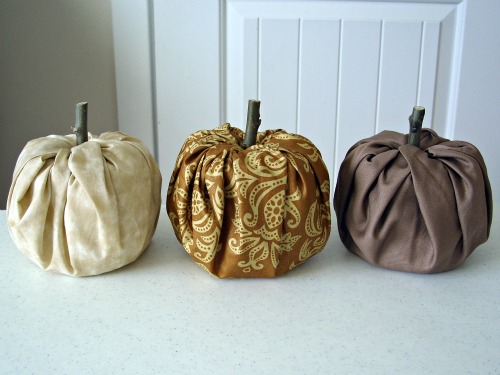 Hoops
Stenciled Wheat Bundle – Instead of embroidering in the hoop I decided to paint it. The wheat bundle is perfect for Fall.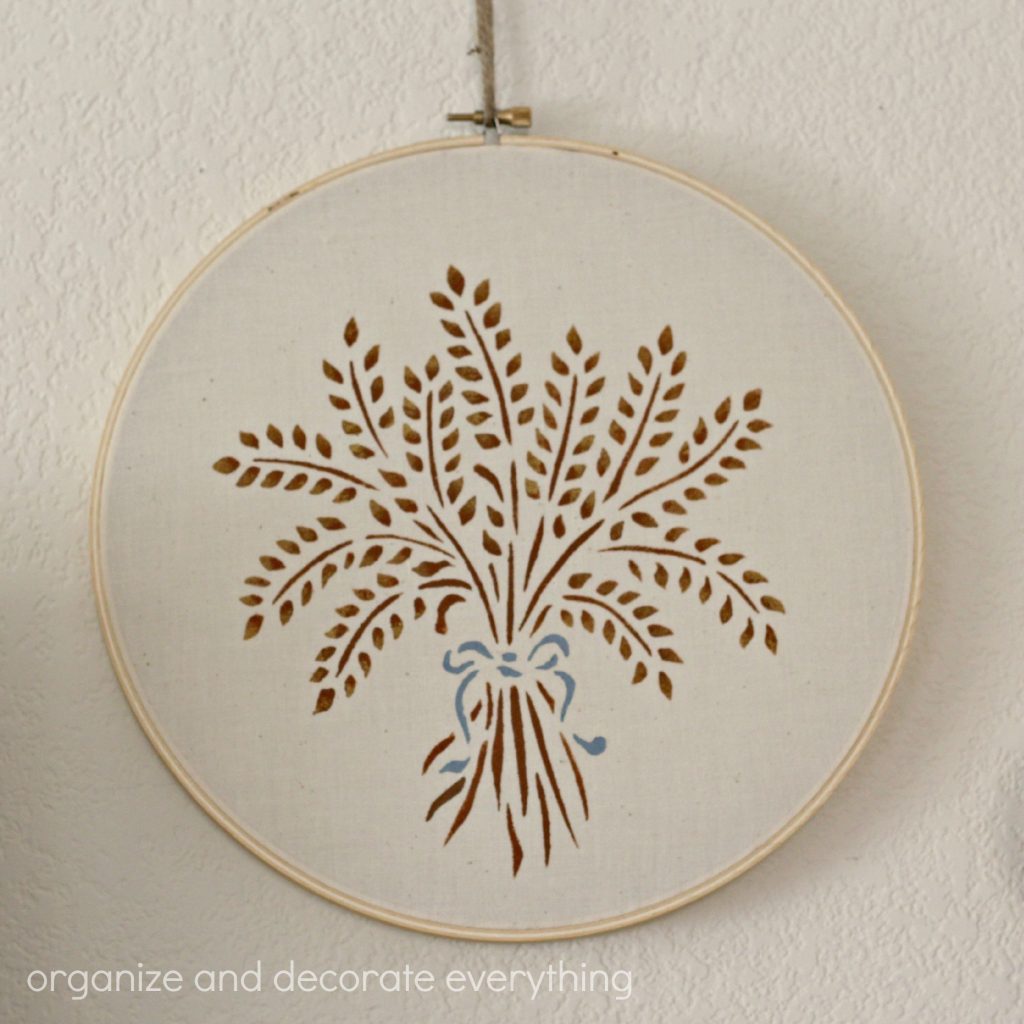 Fall Hoop Wreath – This is one of those projects where I just used what I had. I love the tags!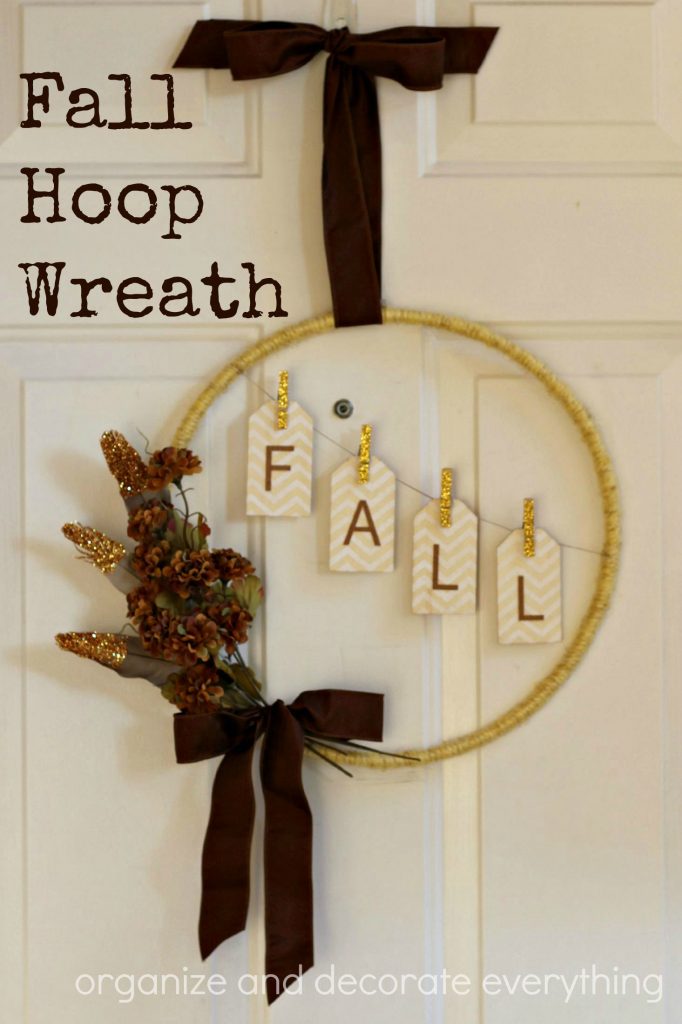 Embroidery Hoop Pumpkin – This literally took 5 minutes to make. It would look really cute if you had a bunch of them hanging together.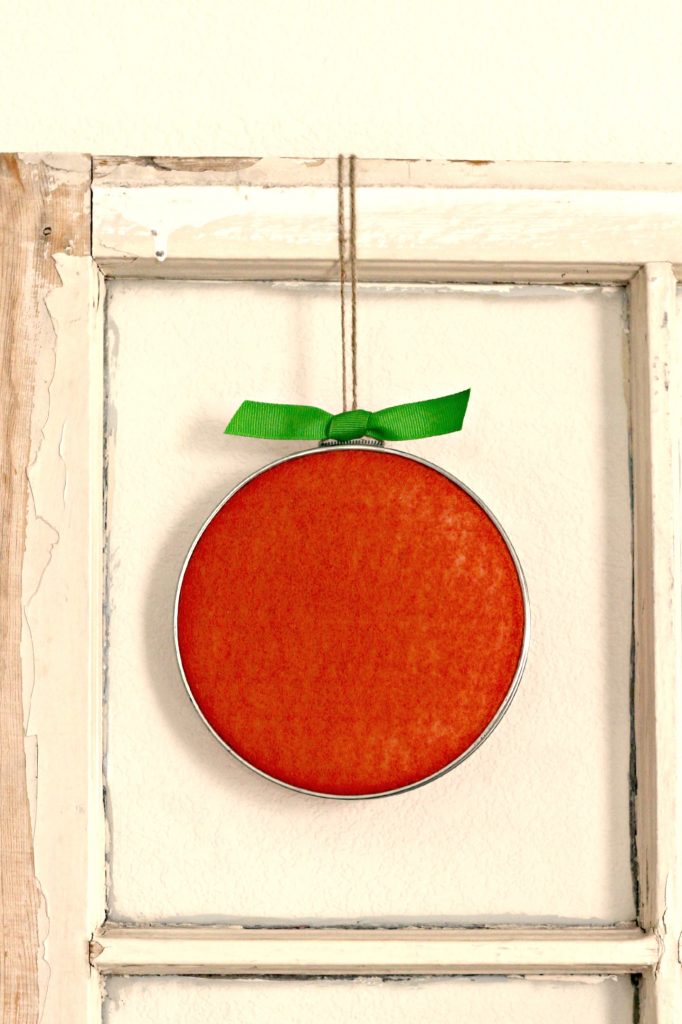 Free Printables
Fall Printable – This is one of my favorite printables I've ever made.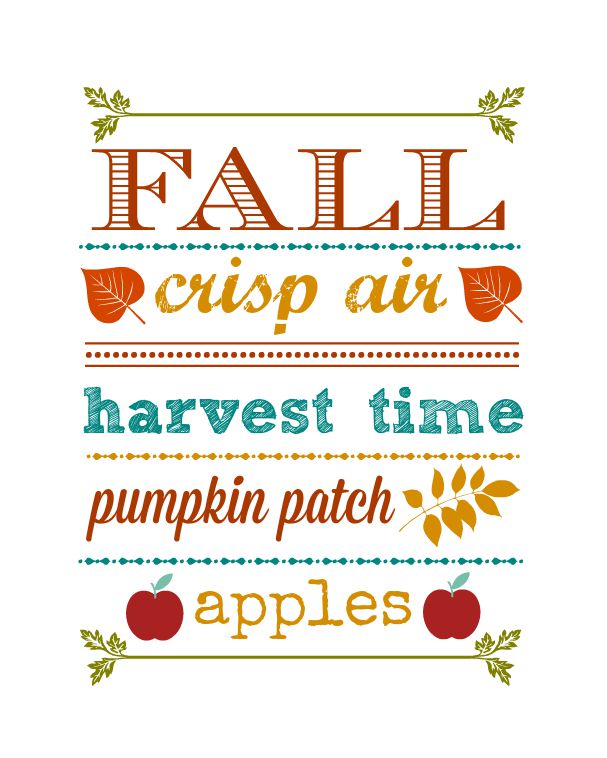 Fall Wreath Printables There are 4 printable wreath options to choose from.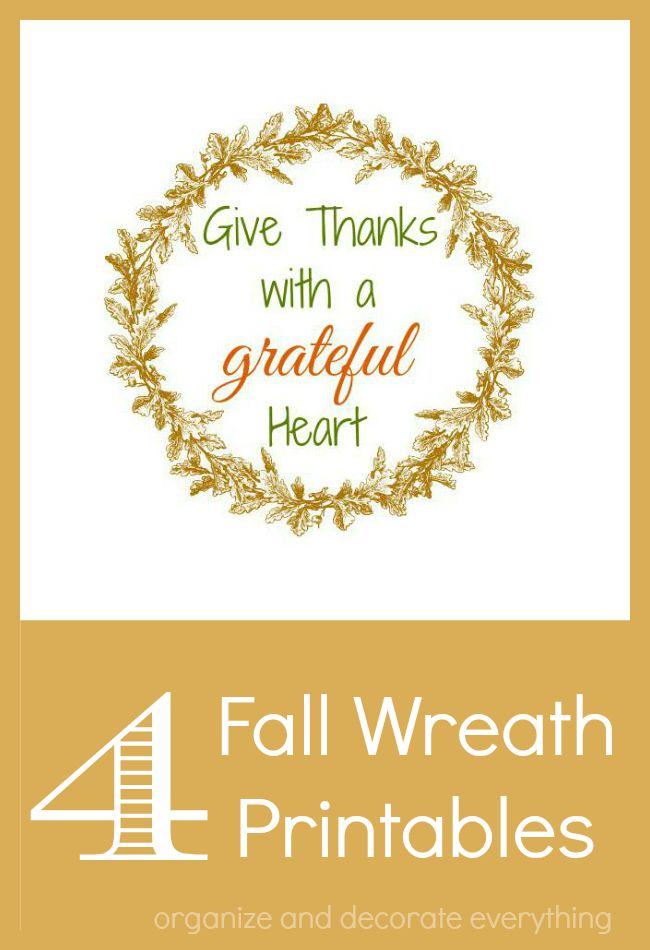 Autumn Printables This link offers 2 different printables.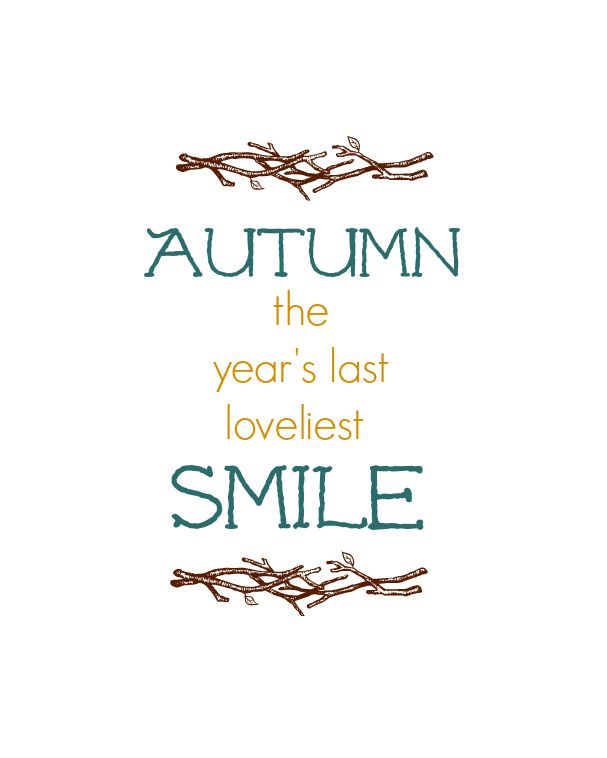 Paper
Pumpkin Candy Pouches – These pouches are simple to make from pumpkin shaped doilies and bakers twine.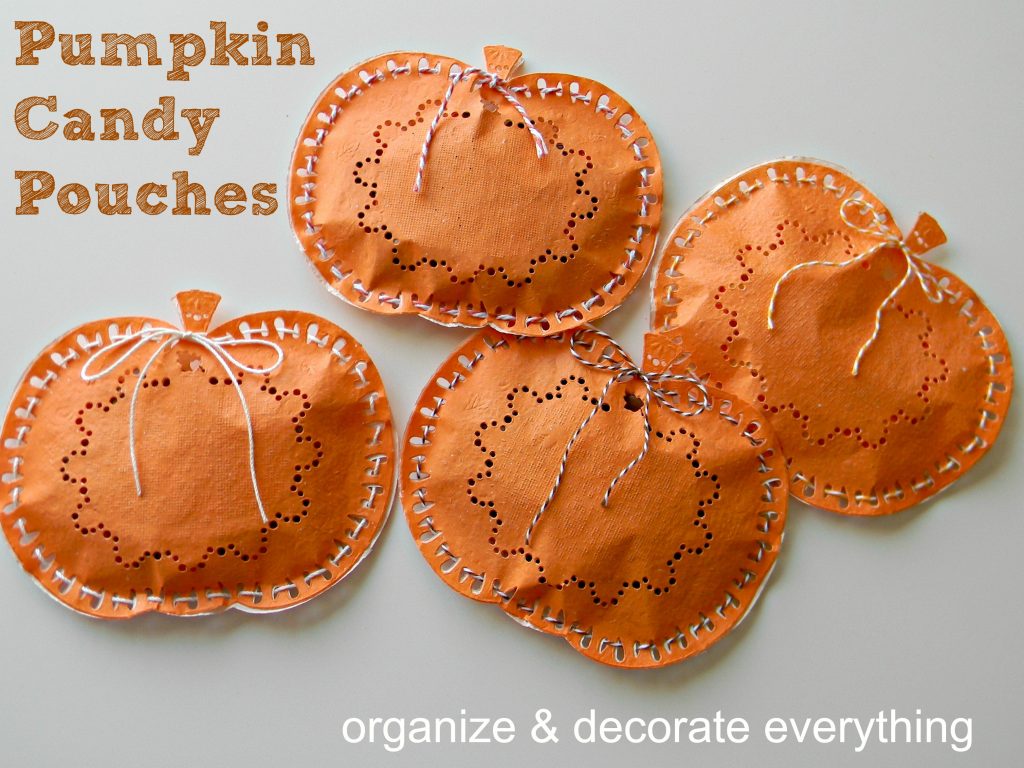 Thankful Banner – Make simple shaped leaves for the banner then add letters if you want.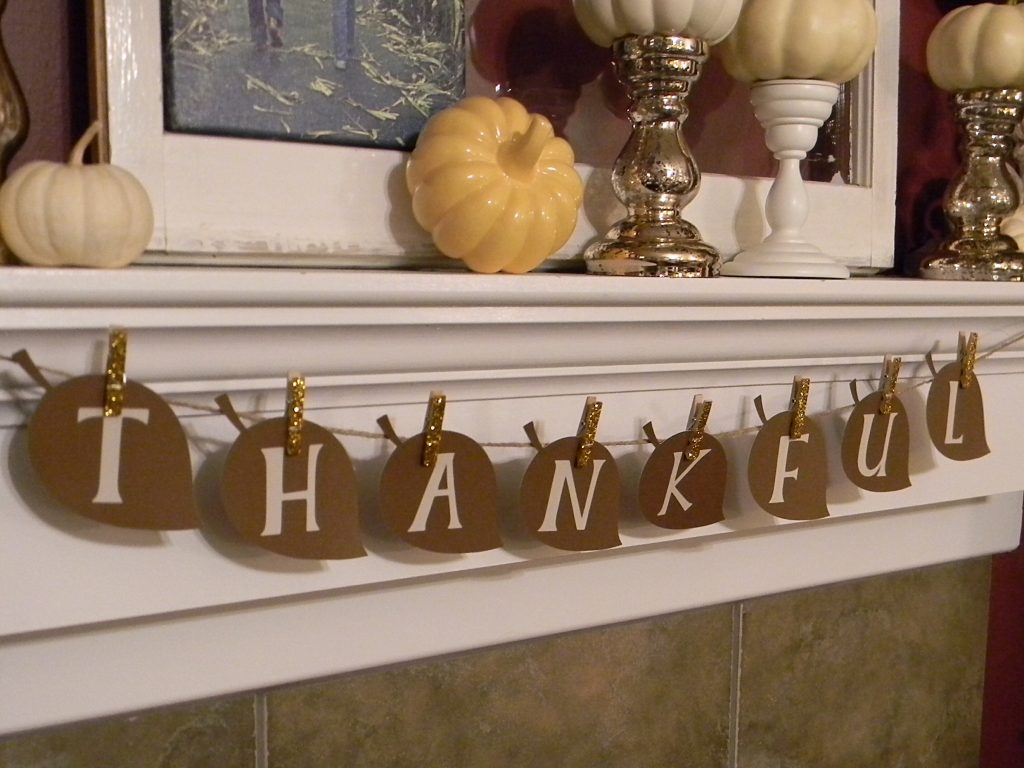 Thankful Pocket Banner – Use pretty papers and library card pockets to make a banner where you can add what you're thankful for.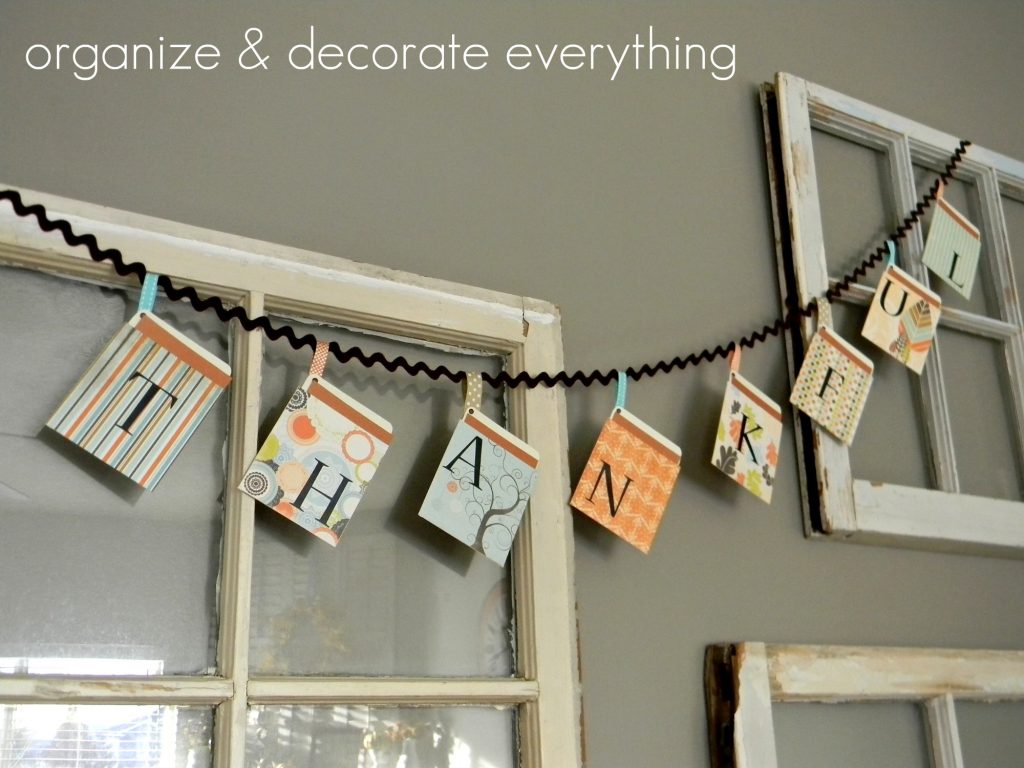 Home Decor Ideas
2016 Home Tour – Take a tour of my home from last year to get more ideas for easy decorating.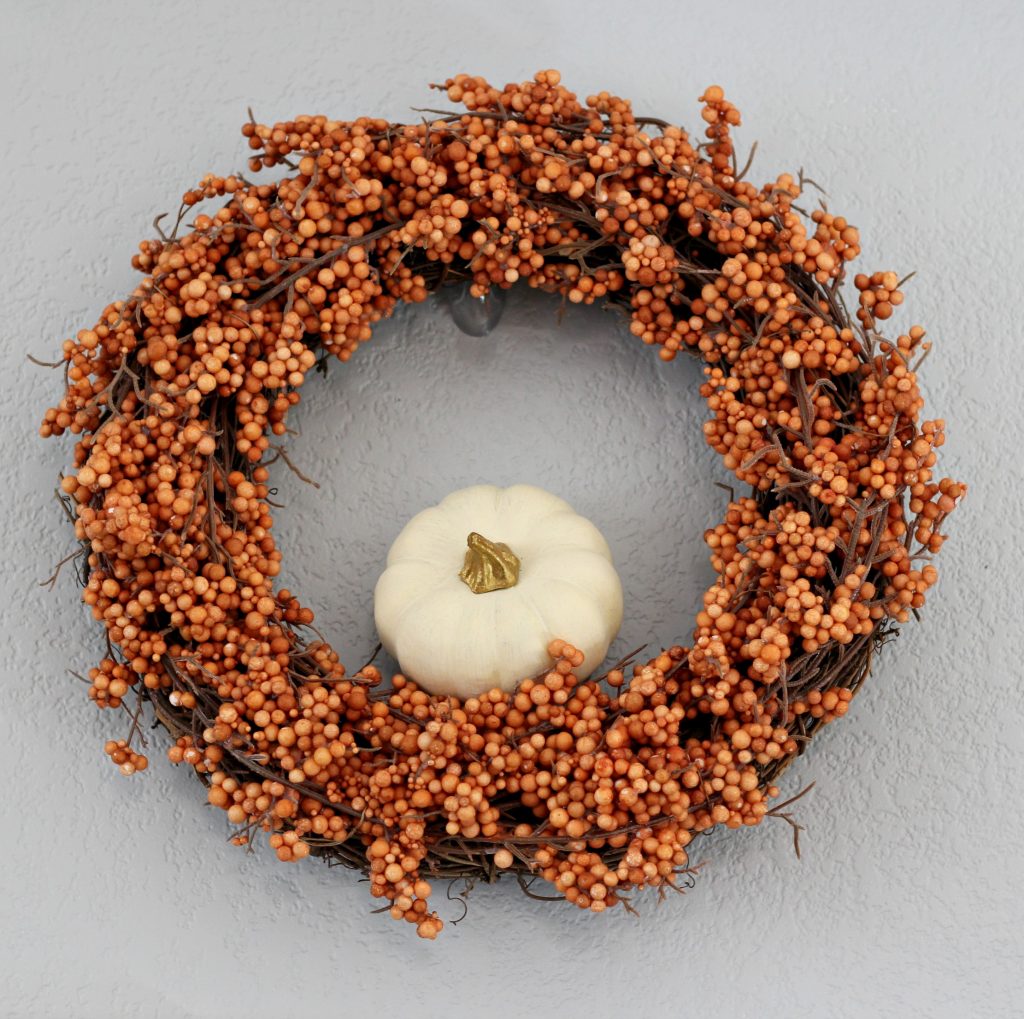 Hello Fall Mantel – Mix things up and use non-traditional colors and things to decorate for the season.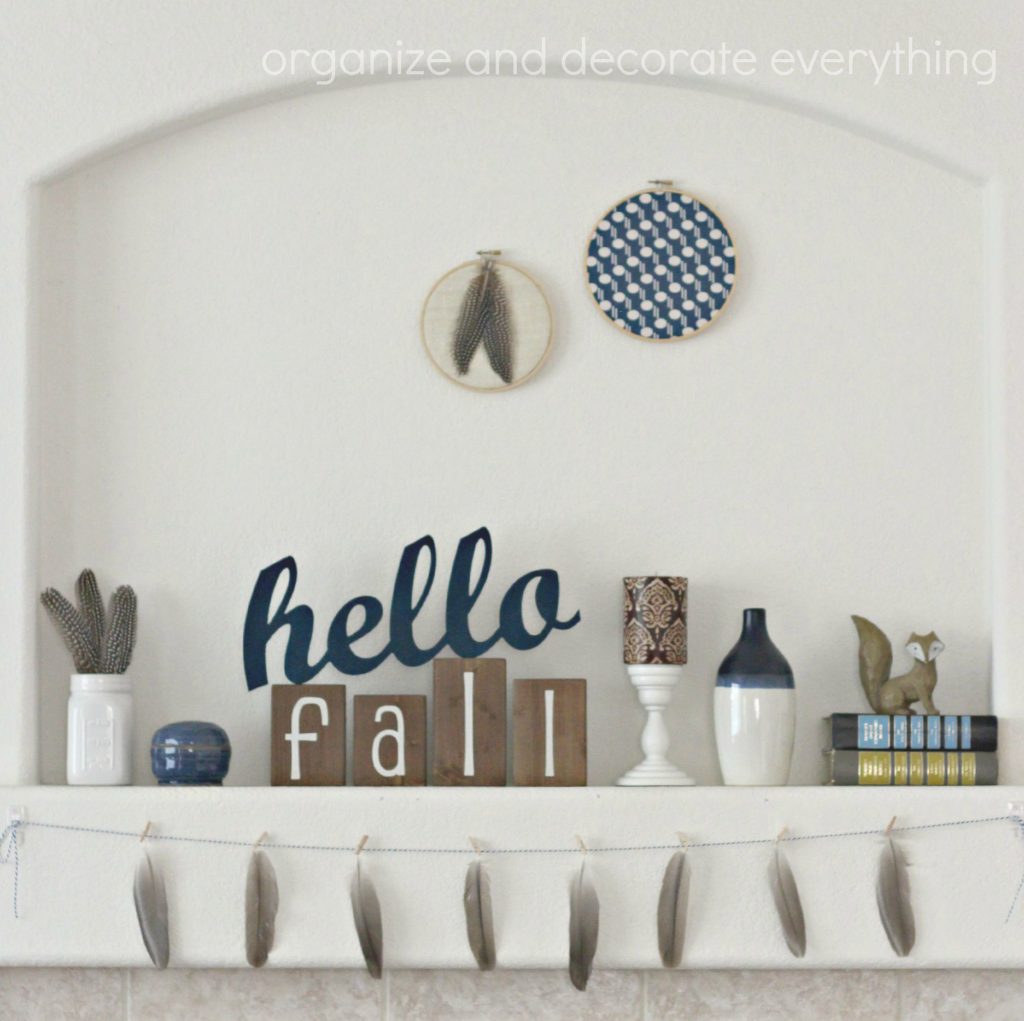 Give Thanks Mantel – You can reuse items from year to year, just change the way you use them and no one will even know.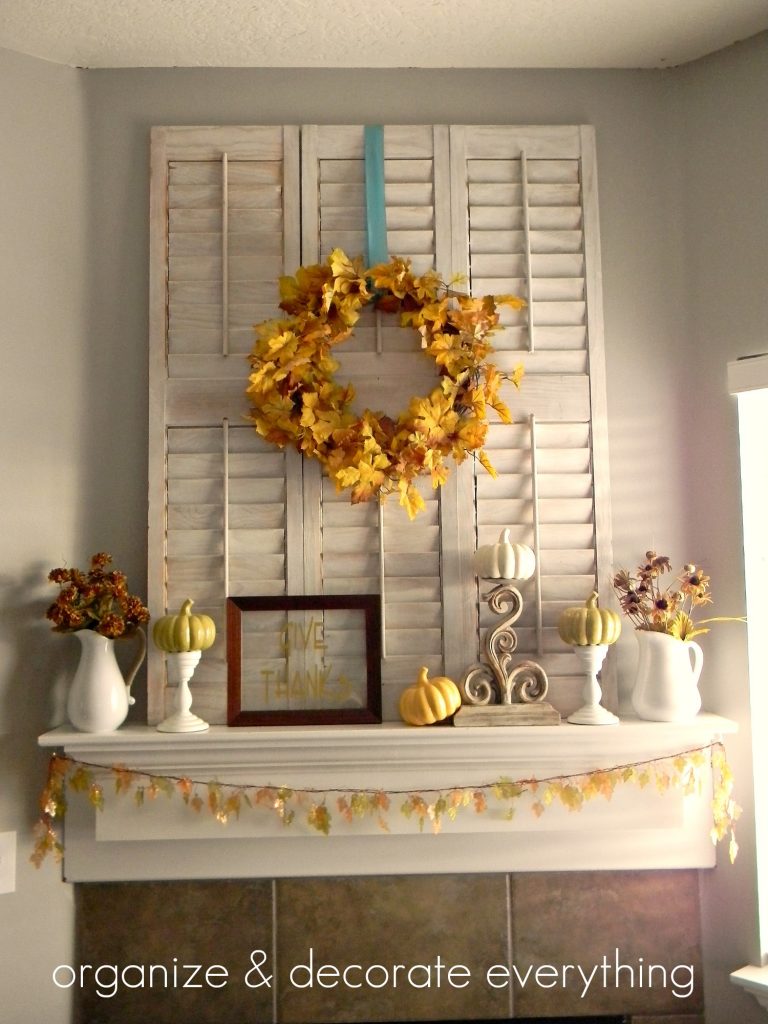 Check out all the links for more details and to get even more decorating and craft ideas.