After Halloween with all the black and bright colors I like to tone down my Thanksgiving decorations a bit. I tend to lean towards the softer shades of the season. I love how the colors look against my new gray walls too.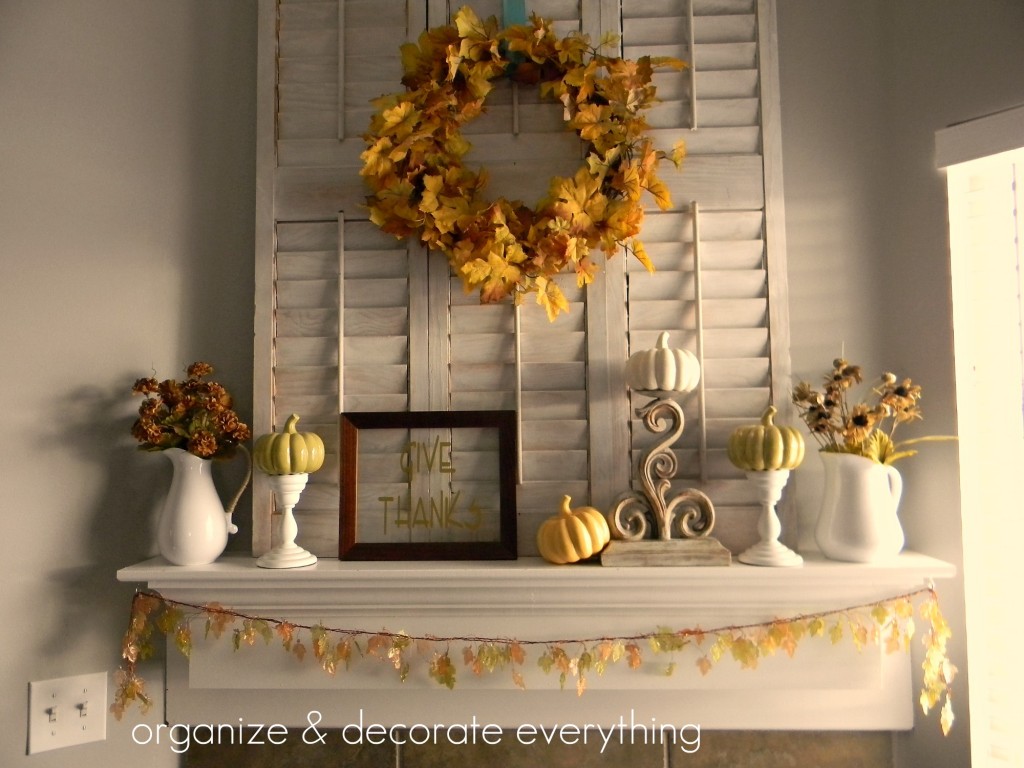 I decided to go with white accessories and use the pumpkins and flowers to add some color.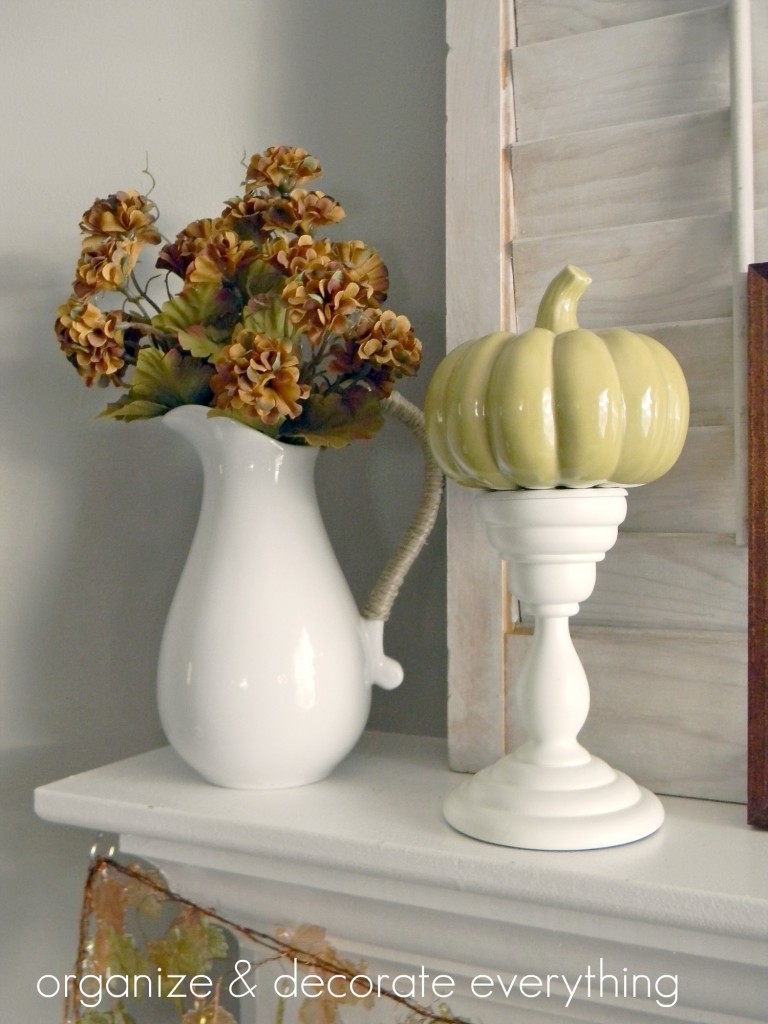 I made this "give thanks" vinyl about 4 years ago. It's in a 8 x 10″ frame. I'm on the look out for a more interesting frame to change it into now.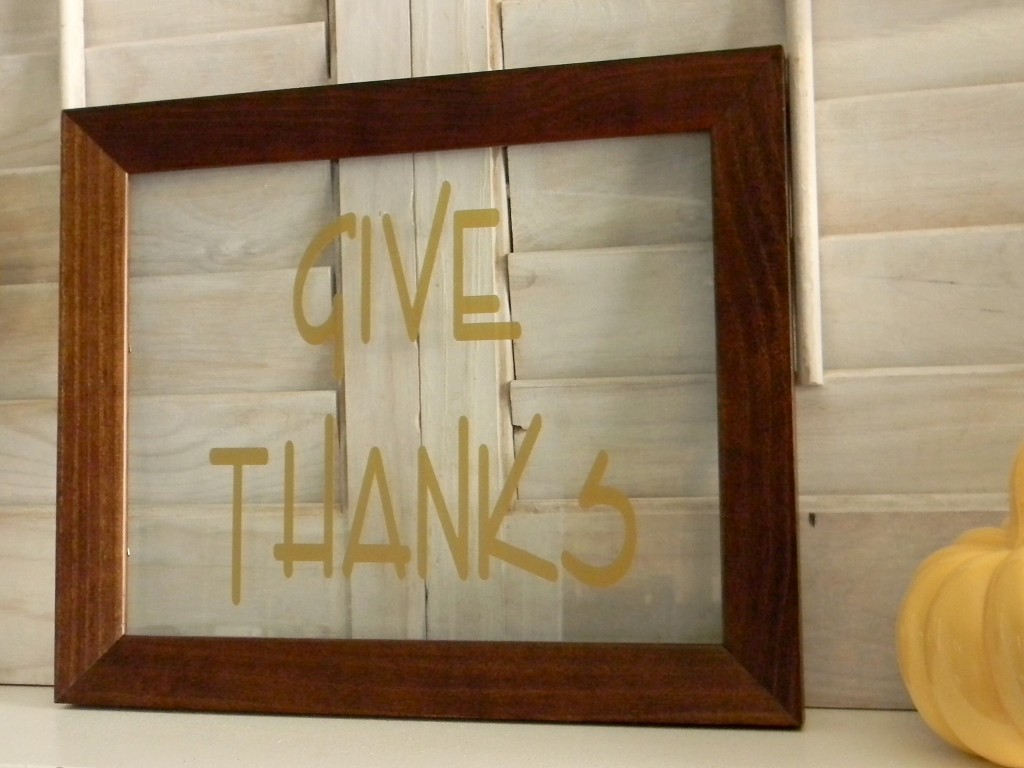 I didn't have to buy anything for the Thanksgiving mantel. I just tried out different items until I found the combination of things I liked.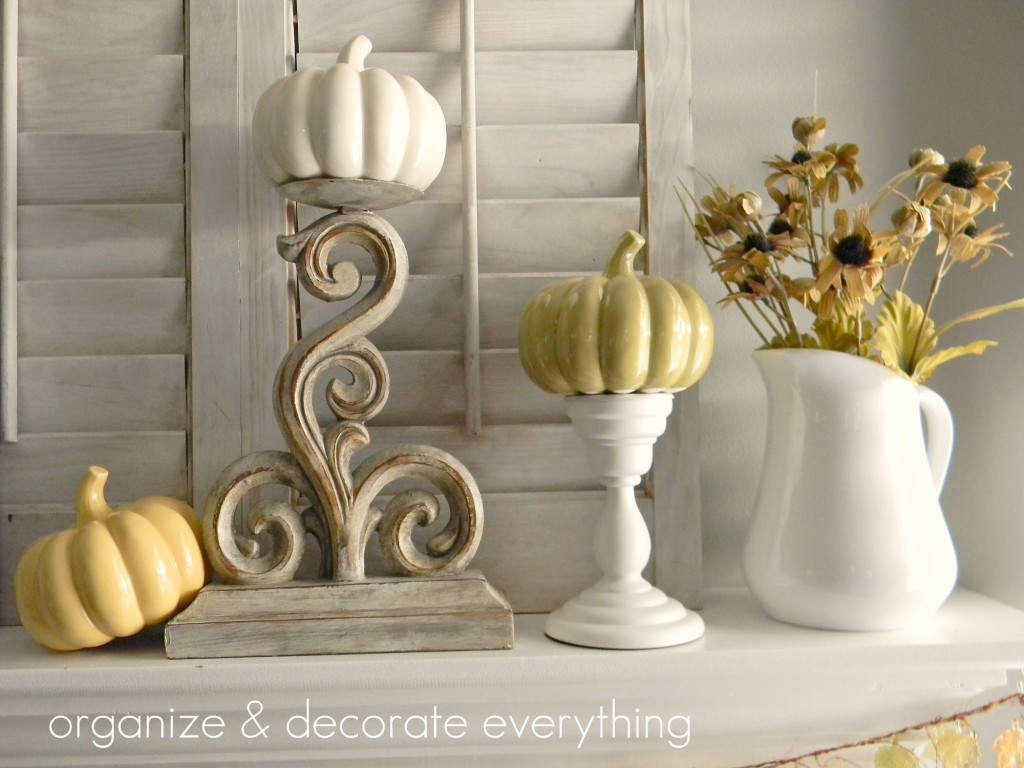 I bought the leaf garland about 4 years ago. I think I bought it at Tai Pan Trading.
That's my neutral Thanksgiving mantel except for the pop of teal ribbon left over from Halloween. I liked the way it looked so I left it up.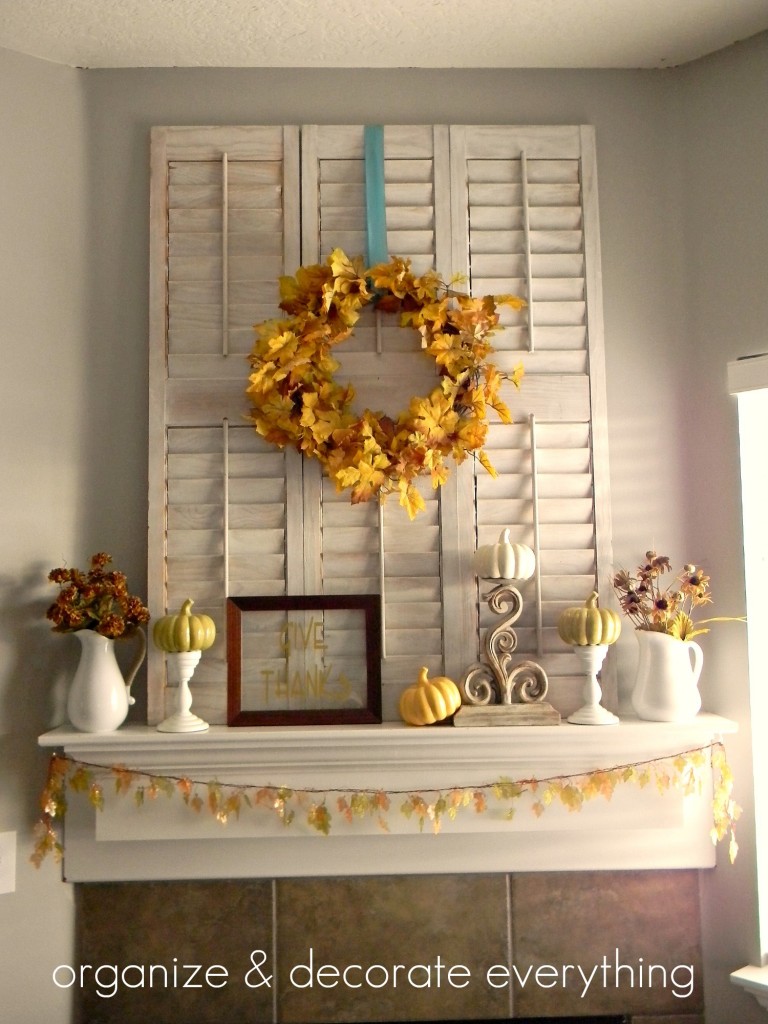 Do you decorate much for Thanksgiving or are you already thinking of Christmas?