Do you remember the 5 bright orange pumpkins I bought from the dollar store? I refashioned them 5 different ways for Halloween now I'm changing them up again for Thanksgiving. This one is full of glitter goodness.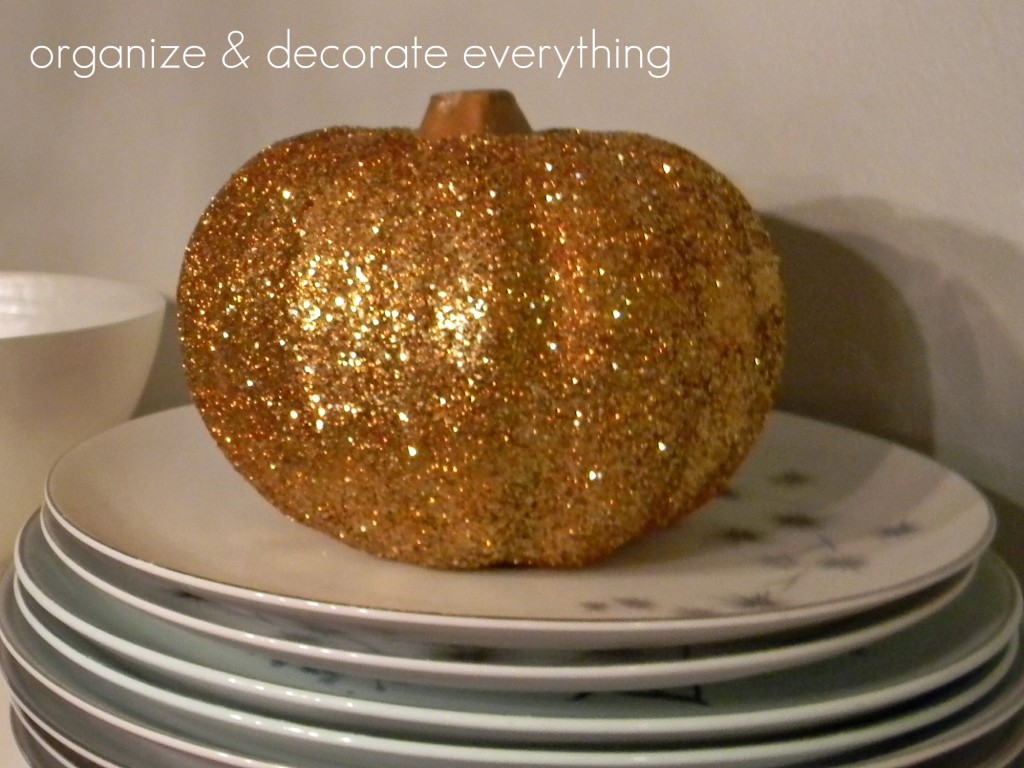 Here's the pumpkin and the glitter I started with. I mixed 2 different colors together.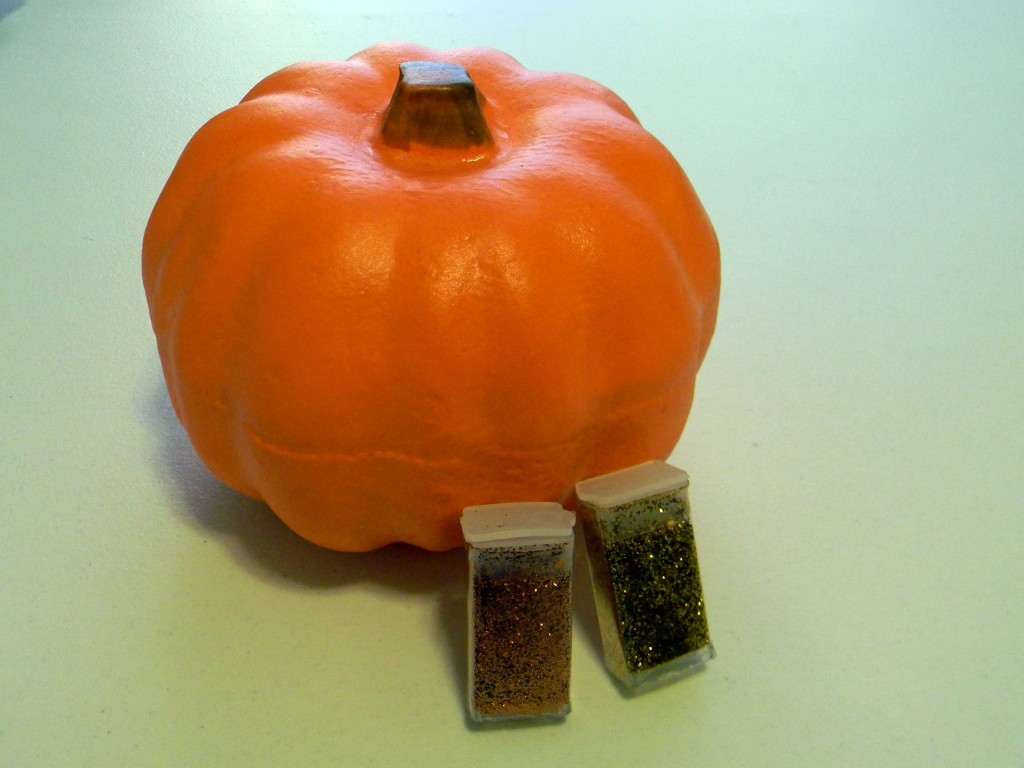 Then I added an even chunkier glitter, because I just love glitter.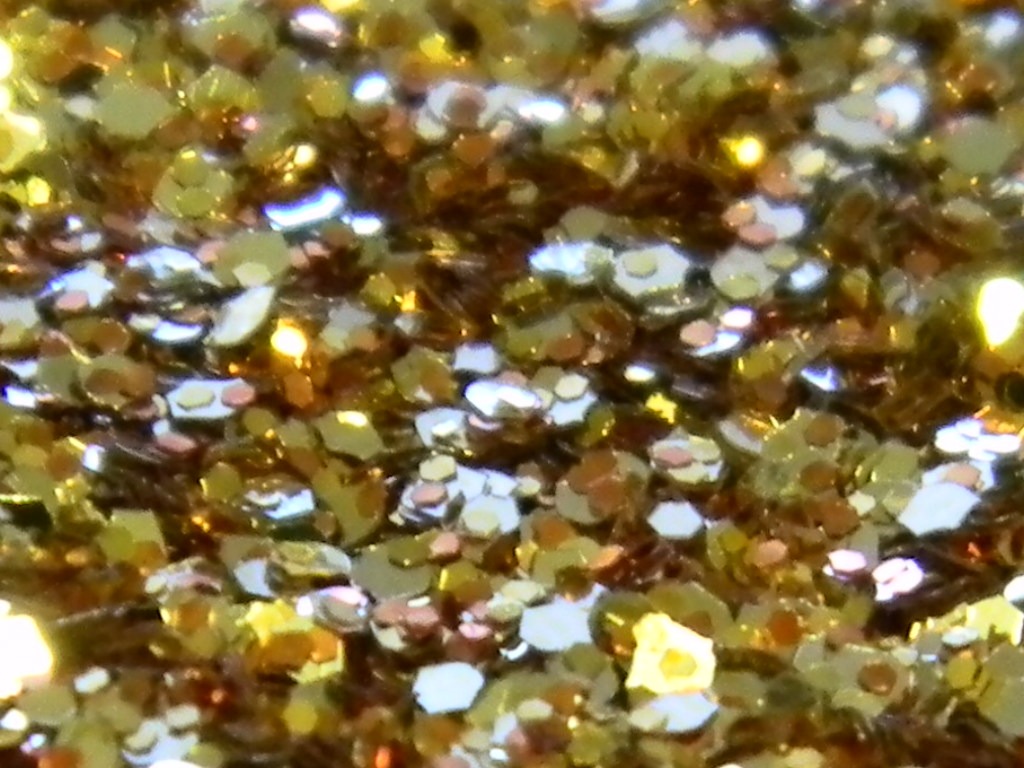 I painted the glue on with a sponge brush then scooped the glitter over the top. Once I finished the top I let it dry for about 15 minutes then turned it over and glittered the bottom. I touched up the stem with a little brown paint.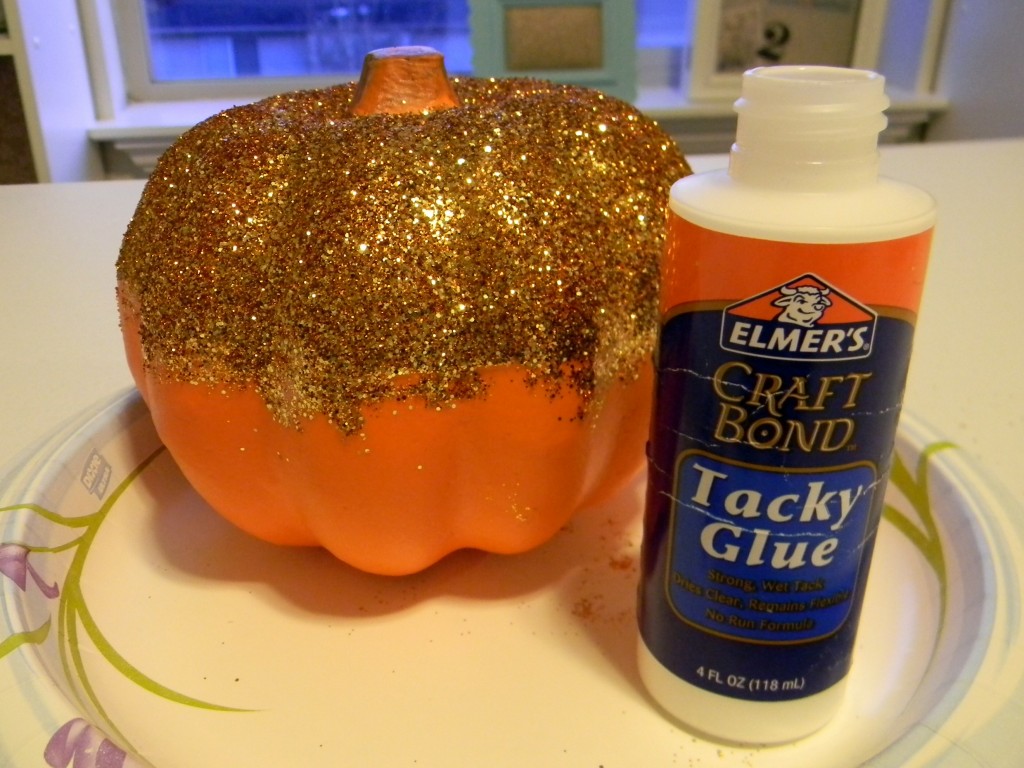 Then I sealed the glitter with a clear acrylic sealer. It worked really well. None of the glitter is coming off now. Sorry about the bad lighting. Because of the cold weather, any spray painting has been moved to the basement for now.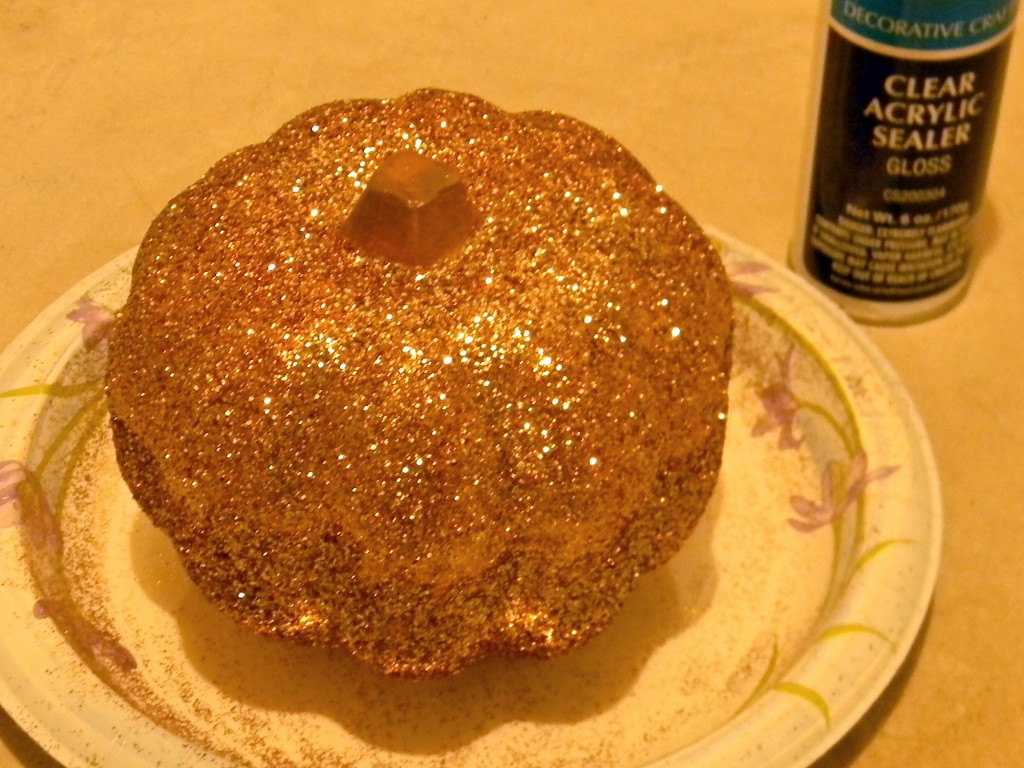 I placed the gloriously glittered pumpkin on the shelves with the other glitter pumpkins. Any holiday can use a little glitter, right?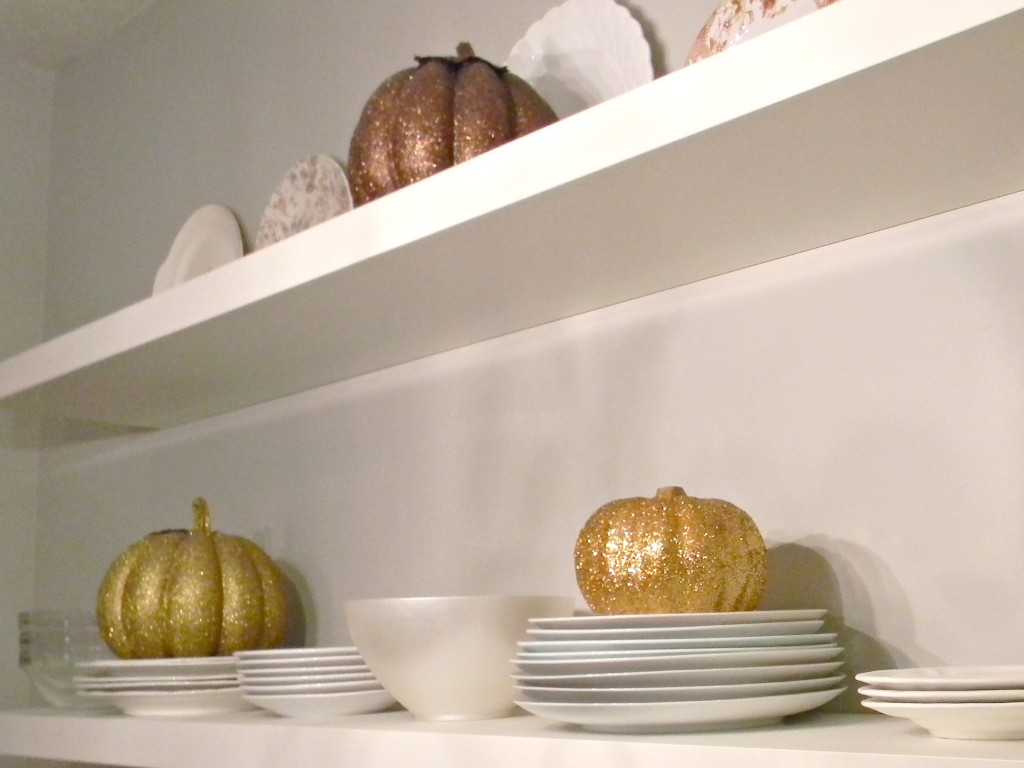 Four more bright orange pumpkins to go.