The second I saw these T.P. Roll Pumpkins I knew I wanted to make them. I couldn't pass up being able to use fabric without having to sew. And because I had everything on hand already, they didn't cost me a cent to make. Start with a fat quarter of fabric or cut a piece of fabric to the equalivent size. One of the fabrics I used was actually a curtain in it's previous life.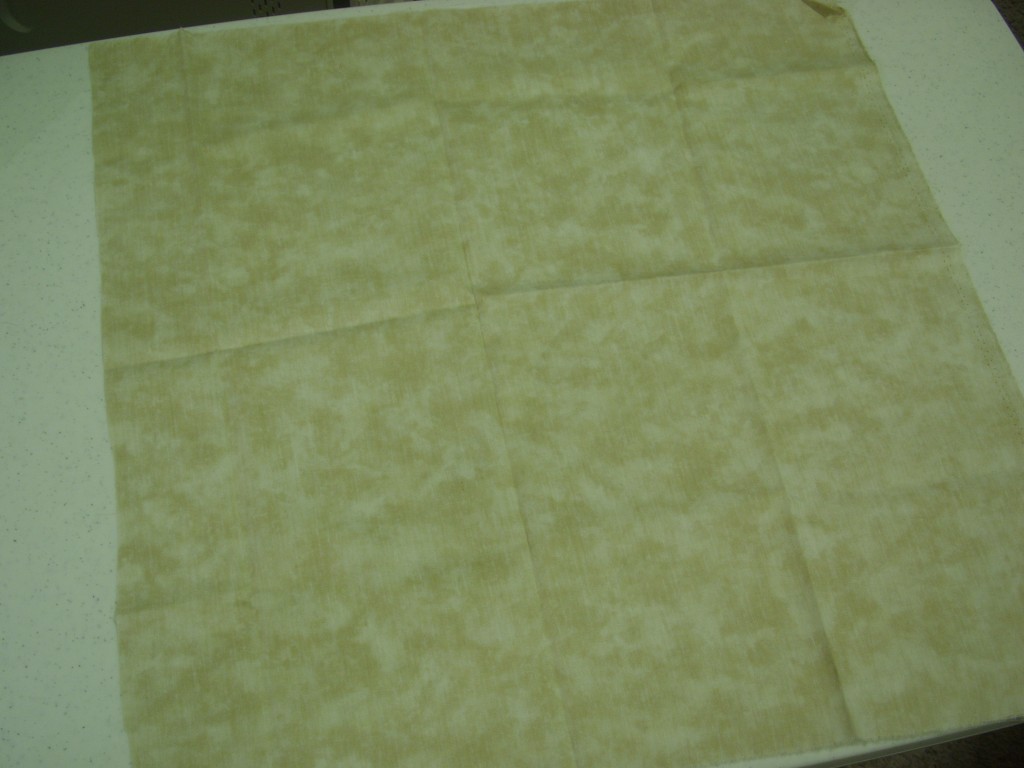 Lay it wrong side up on a table then add a piece of tissue paper.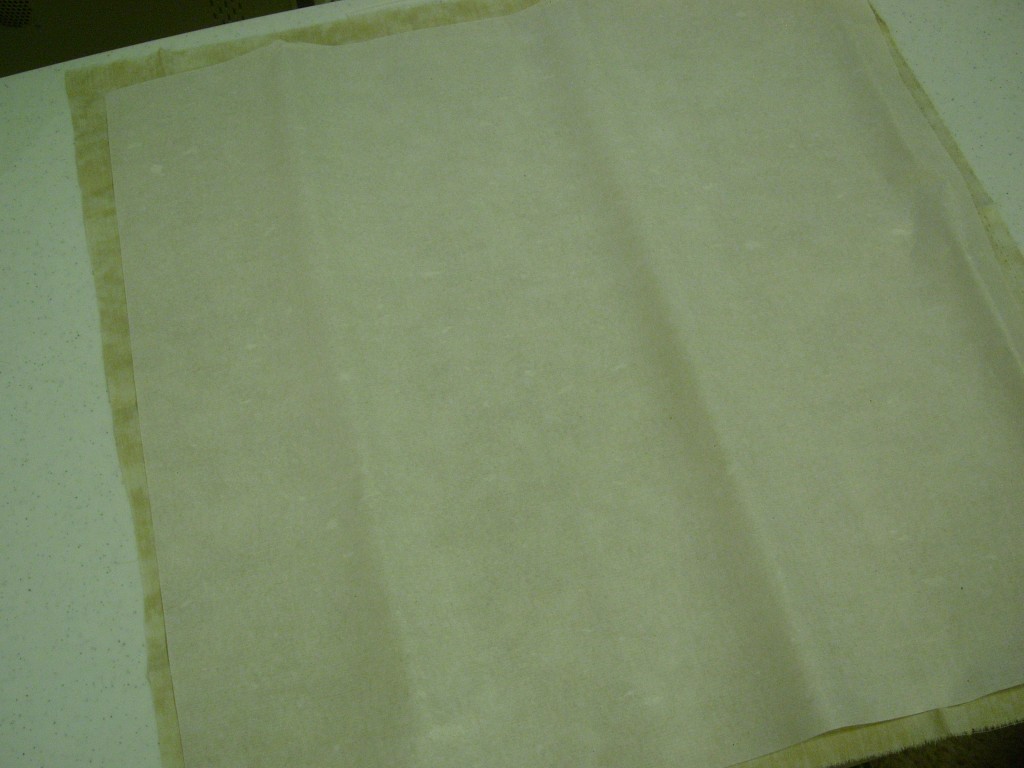 I added some smaller pieces of tissue paper to help form the bottom of the pumpkin, then placed a roll of T.P. in the center.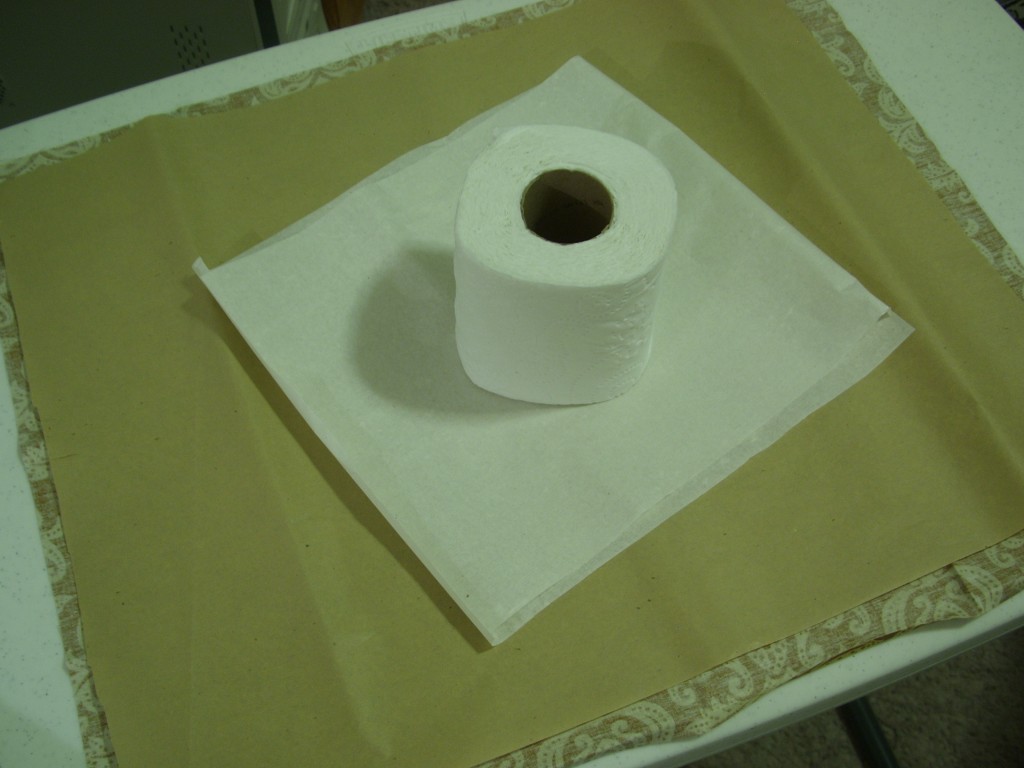 Start by bringing the corners of the fabric into the center of the roll.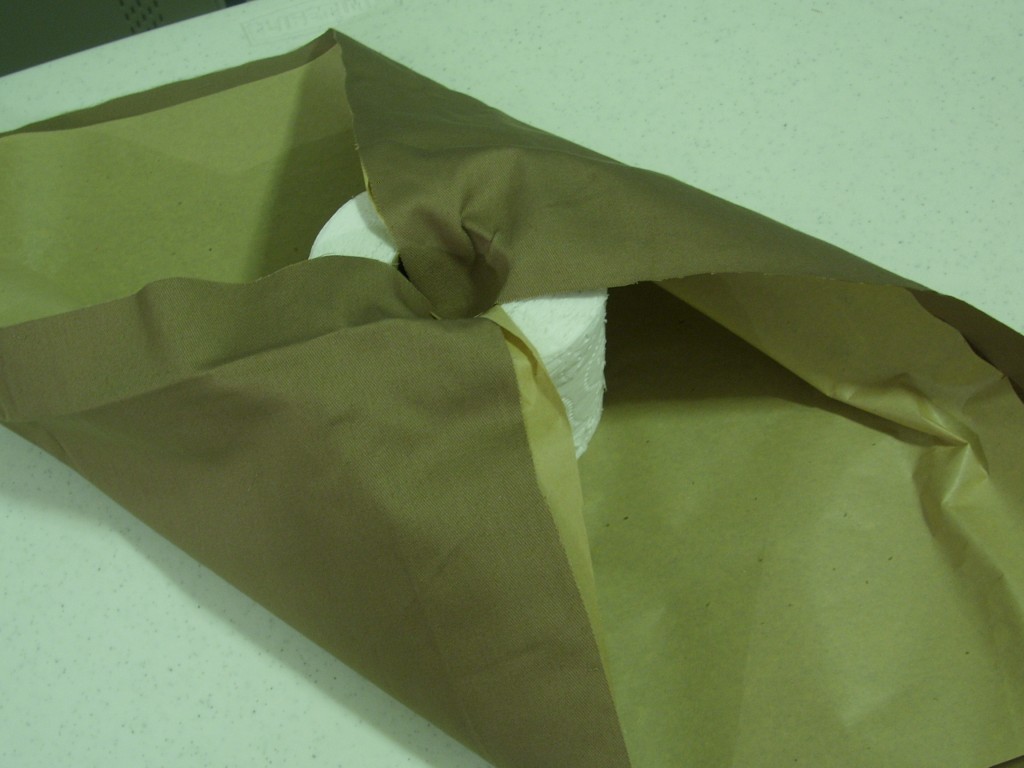 Gather and bunch the fabric and push it into the center of the roll until it's distributed pretty evenly.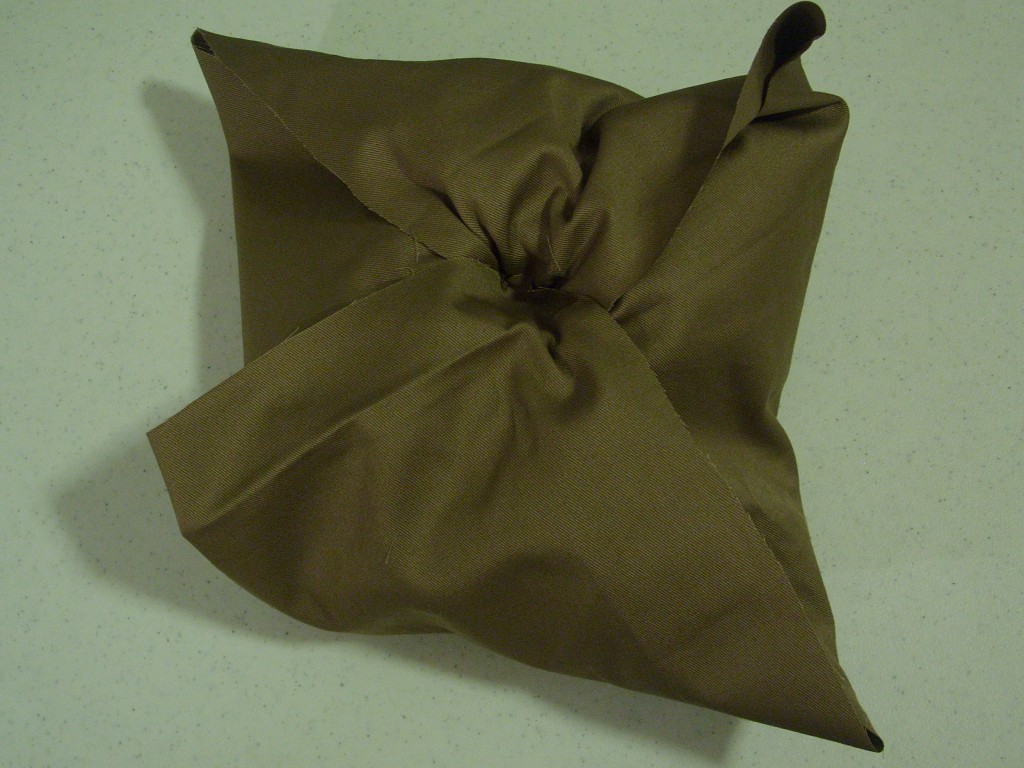 Here they are, but they look a little like a T.P. roll.
So, smash the roll down with your hand and it rounds it out a bit.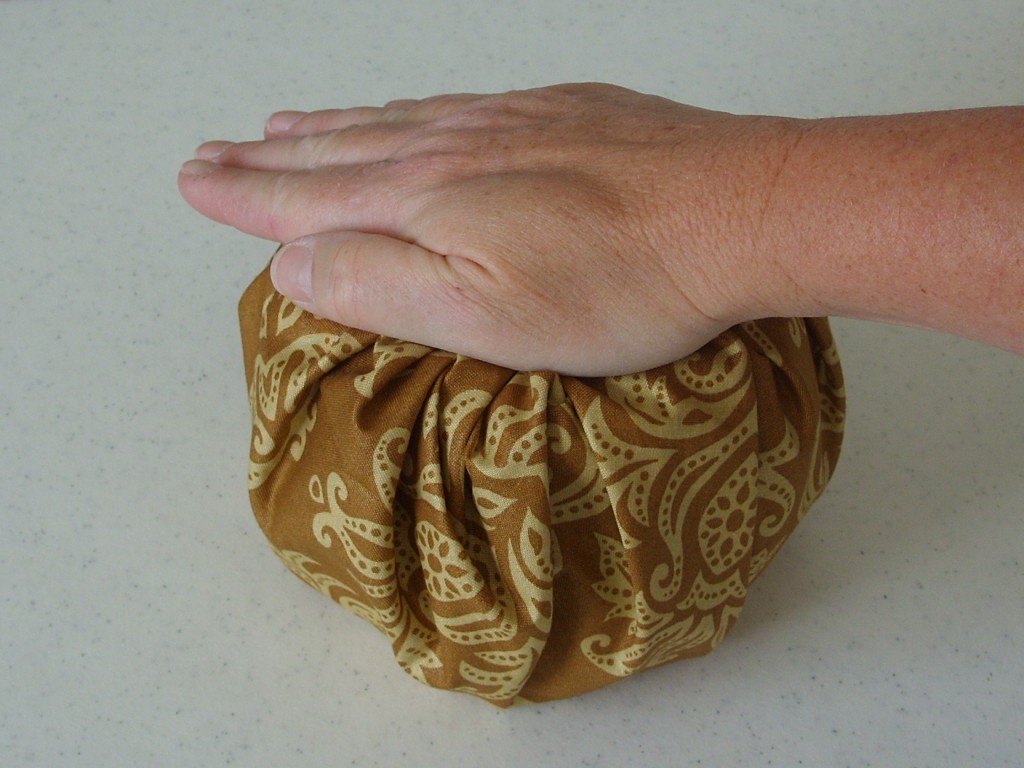 I had a couple branches that were hanging over the sidewalk so I trimmed them off and used them for the pumpkins. I cut each piece about 5 inches.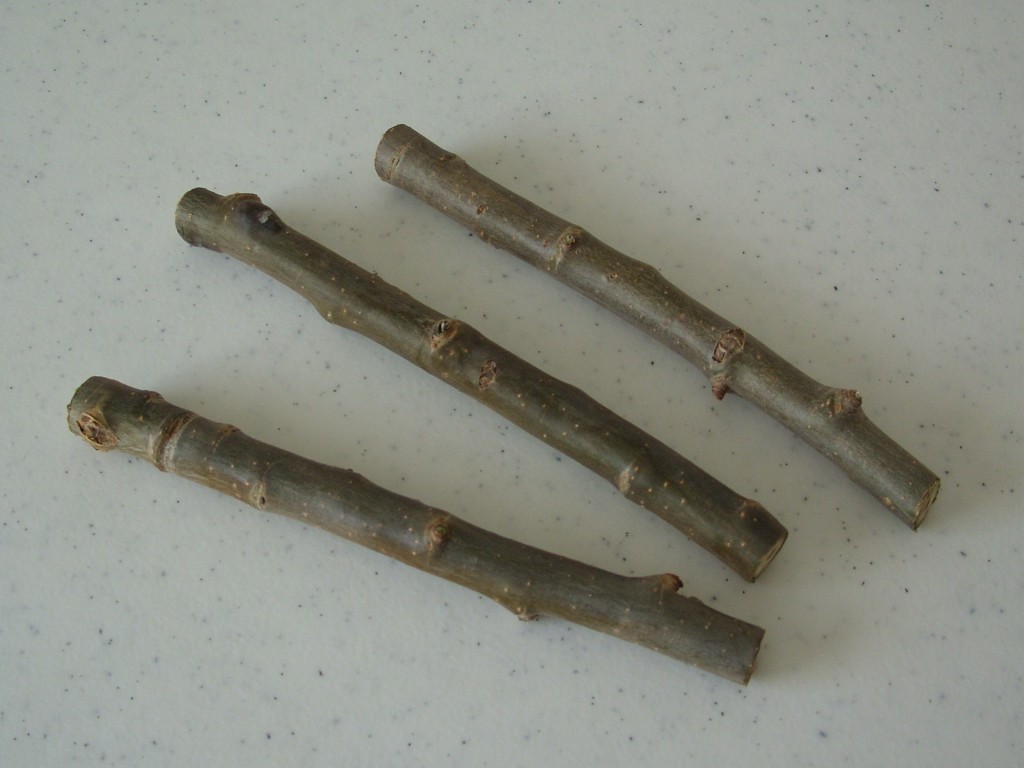 And then stuck them down the center of each tube. They were really snug so I didn't have to use any kind of glue to hold them into place.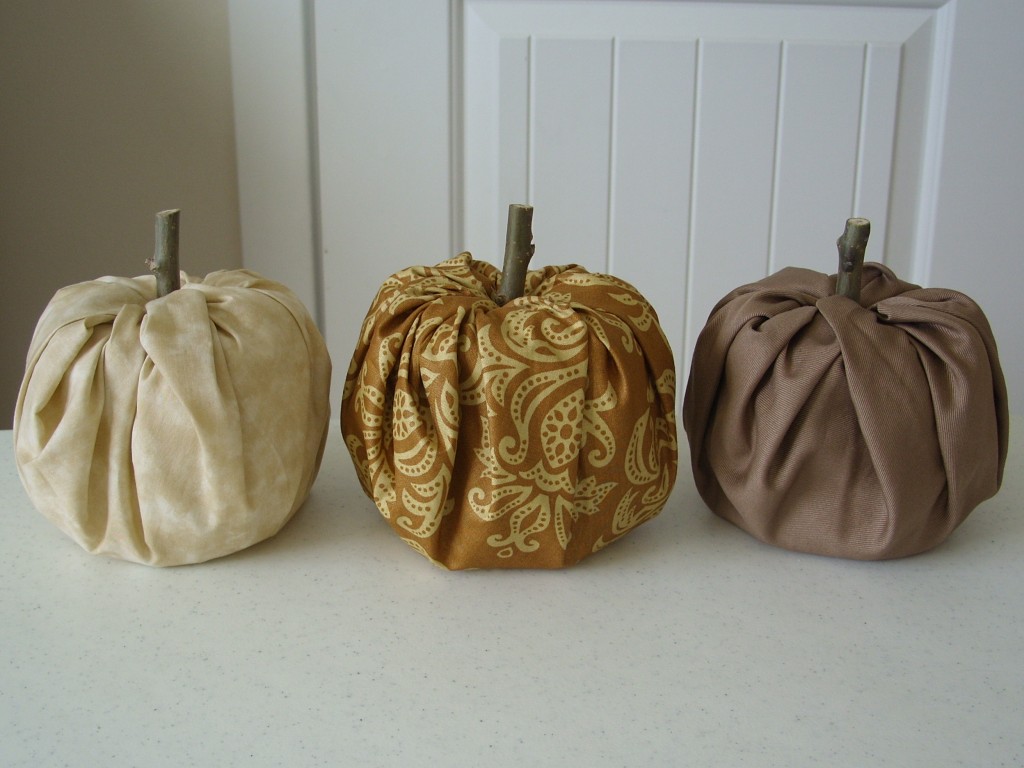 Finally, I added some raffia to the stem and placed them in the front window.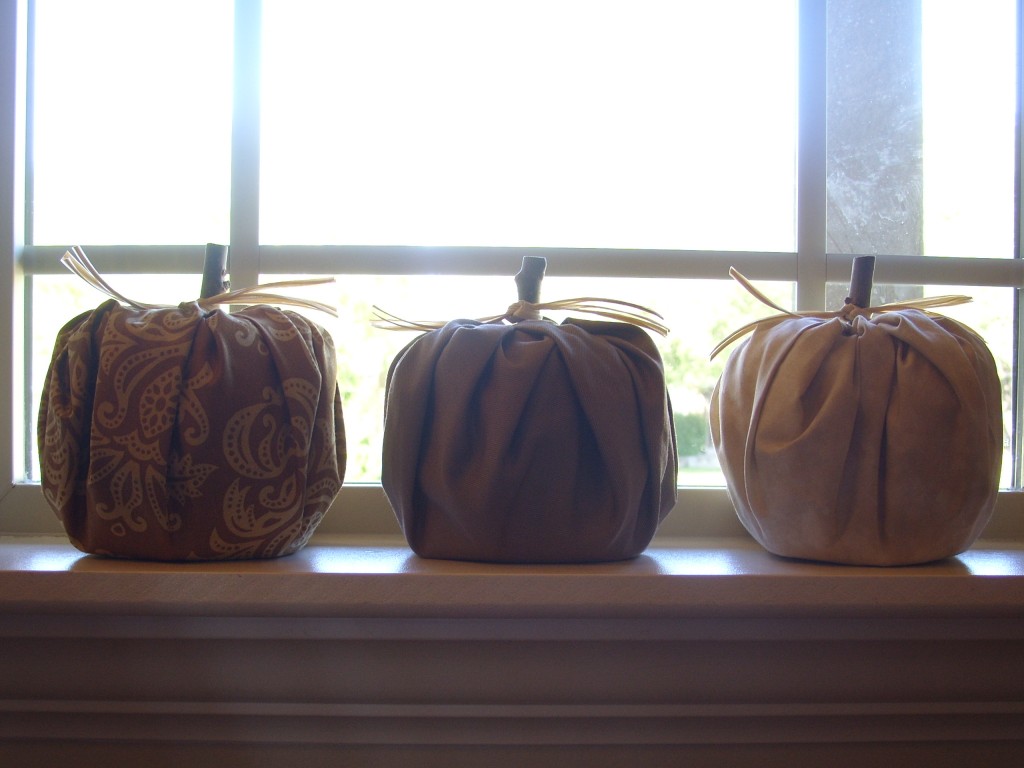 I love them and how cute they look by the front door.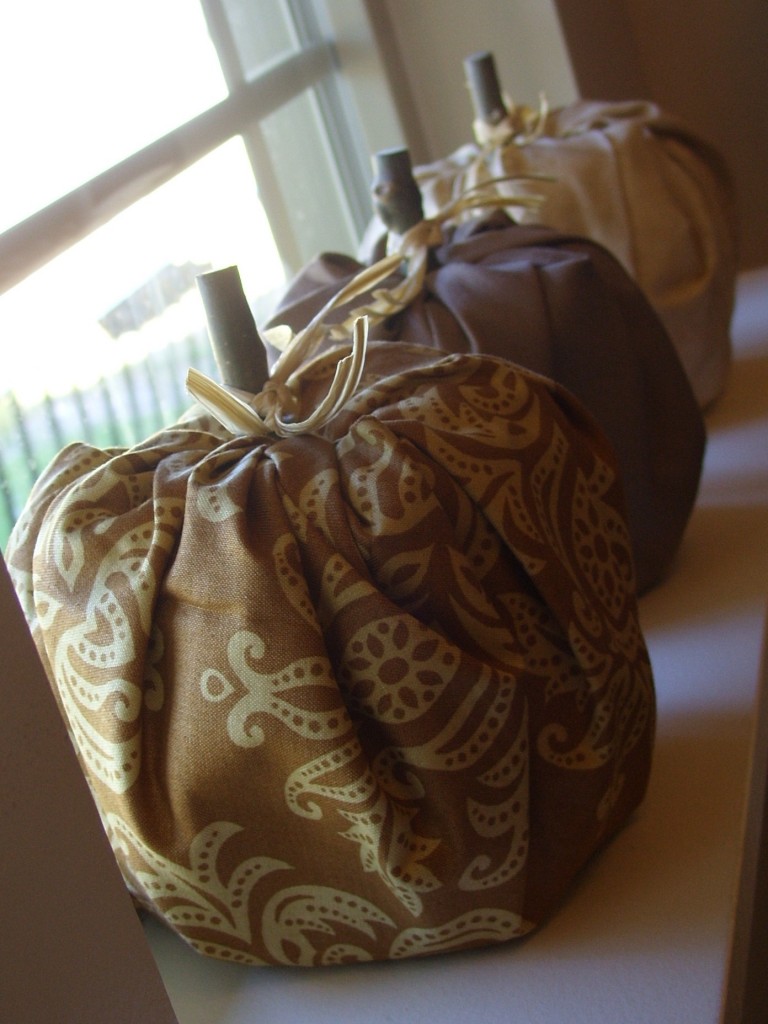 What do you think about T.P. roll pumpkins?