I finally made a Thanksgiving Banner for the fireplace (this is for you, Traci). Simple is my theme this year, for Thanksgiving.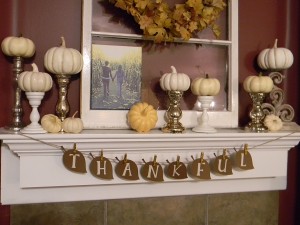 I used my Cricut to cut out the leaf shapes and the letters to spell out "Thankful".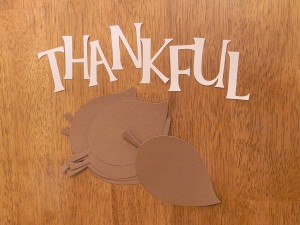 I just used a glue stick to attach the letters to the leaves.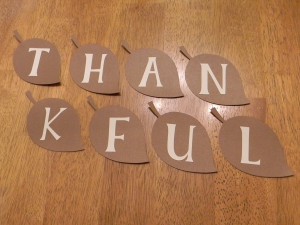 Then I decided to glitter the clothespins to add a little sparkle to the banner. I used a brush to apply the mod podge, you could use regular white glue too. I just had mod podge on hand so that's what I used.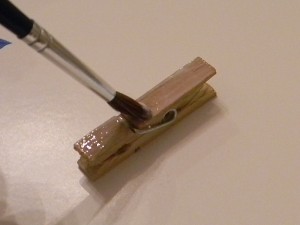 I sprinkled the glitter on top, then shook the excess off. I love using glitter. It adds something special to crafts and decor.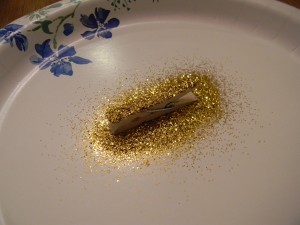 I only glittered one side of the clothespins since the other side won't be seen.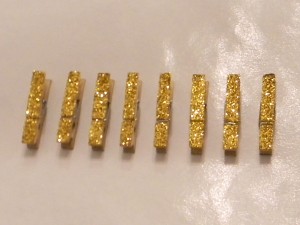 I hung the "Thankful" leaves on a piece of twine attached by the glittered clothespins.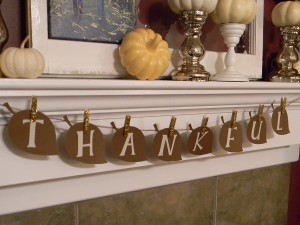 I love how it turned out and think it was the perfect touch to the mantel. I hope it reminds us, this season and always, to be thankful for the blessings in our life.