I finally put together a Thanksgiving wreath for the front door. Yeah, my front door has been wreathless for a week now. Ever since Halloween was taken down, the window in my door has left my house open to the world. I really like having a window there, but I like it being partially covered by a wreath too. I don't like being too exposed.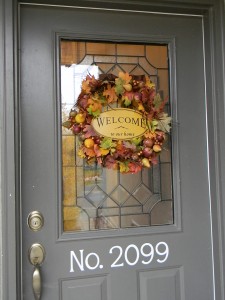 I made most of this wreath last year by forming a circle with a leaf garland (I wasn't using anymore). I just used the wire in the garland to secure the ends of the wreath.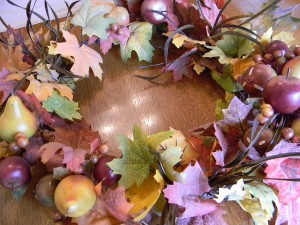 I added 5 fruit picks.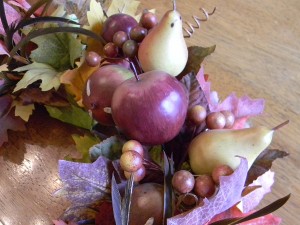 And 3 feather picks to the wreath by just twisting the wires of the picks around the wreath.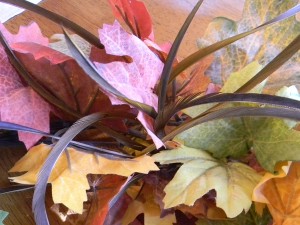 I added this sign I purchased a couple years ago and attached it to the center of the wreath with brown ribbon.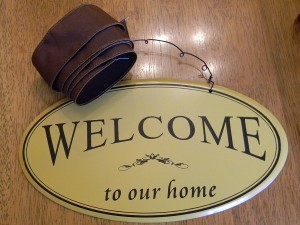 That looks so much better and keeps people from being able to see directly into my house. I already had all the supplies, so the wreath cost me nothing to make.
Another reason I like having a front door with a window: I can see when my kids are trying to be sneaky and write something on the chalkboard by the front door.