I took this wreath off the window a week or so ago to add to the Fall mantel.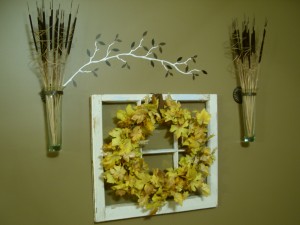 It's looked this way since then (sad window). I thought of just adding another wreath from my basement stash, but I wanted to do something different this time.
We've been taking walks through the Fall leaves the last few weeks so I decided to use some of the pictures we took along the way. Sorry, they look washed out in this picture. I love using pictures of places we've been or things we've done to decorate our home.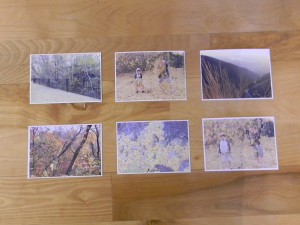 I used double sided tape and attached them to the window randomly. Okay, not really randomly. If you know me, you know that's not true.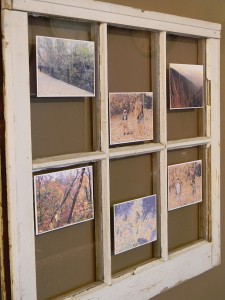 It still looks like it needs something to me.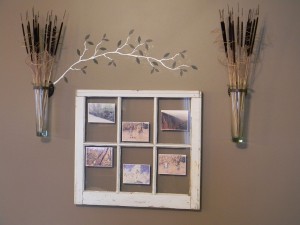 So I added a little bird. It's the perfect addition to the branch above.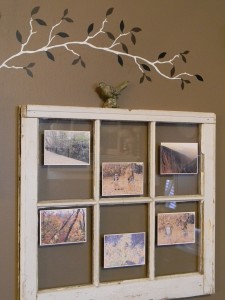 The Fall photo window will be up until it's time to decorate for Christmas then it will be time to think of something new.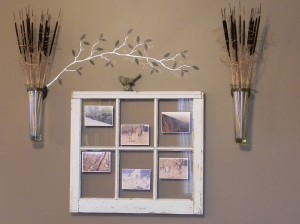 Some of the photos were taken just yesterday when it was 60 degrees outside. Today, while I'm writing this it is snowing outside my window. Amanda took these pictures of the boys playing in the leaves yesterday. You can click on the image to make it larger.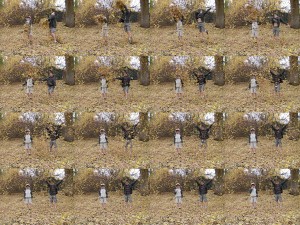 Do you decorate your home with pictures or photos you've taken?