This is the first post of the 31 Days of 15 Minute Craft Projects. I'm so excited for this series and would love for you to craft along with me or pin the projects if you would like to save them for later. There will be crafts that have to do with up coming holidays, ones that will make great gifts, and others that are just fun. All of them will take under 15 minutes.
We will be crafting an Embroidery Hoop Pumpkin today. With it being Fall and with Halloween and Thanksgiving fast approaching this is a perfect craft project to start with.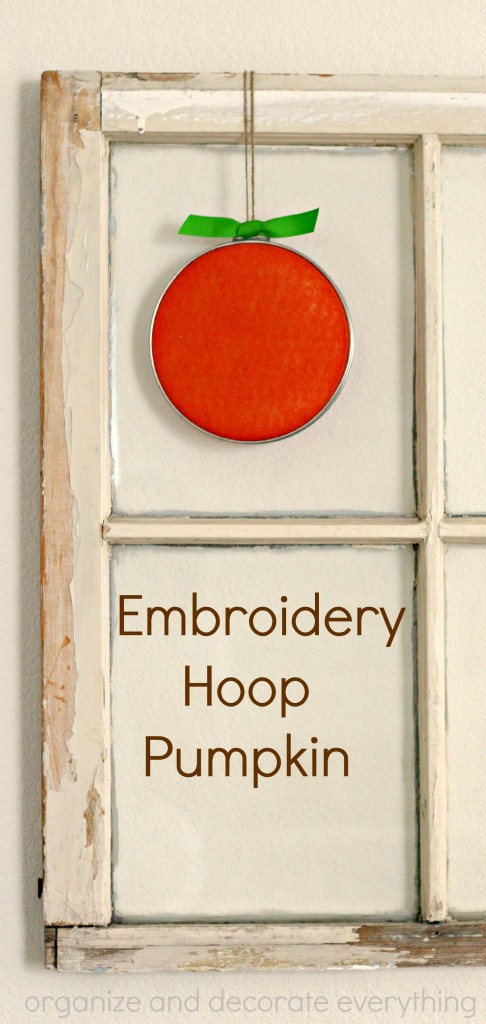 Supplies needed:
Embroidery hoop
Fabric (I used felt)
Green ribbon
Twine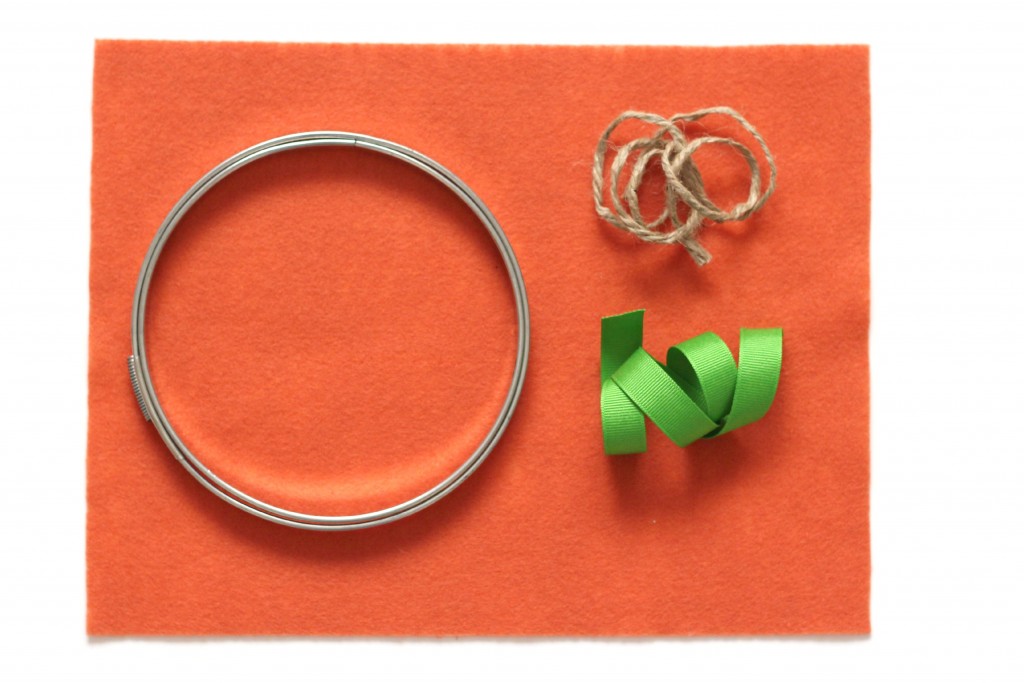 This craft project only took about 5 minutes so you could actually make 2 or 3 in around 15 minutes. I used felt as my fabric choice but you could use anything that reminds you of a pumpkin. I like the texture the felt adds and it's what I had in my stash. I think an orange sweater would look great. I had a really old metal hoop I wanted to use for this project but a wood hoop would work just as well. Start by stretching the fabric in the hoop.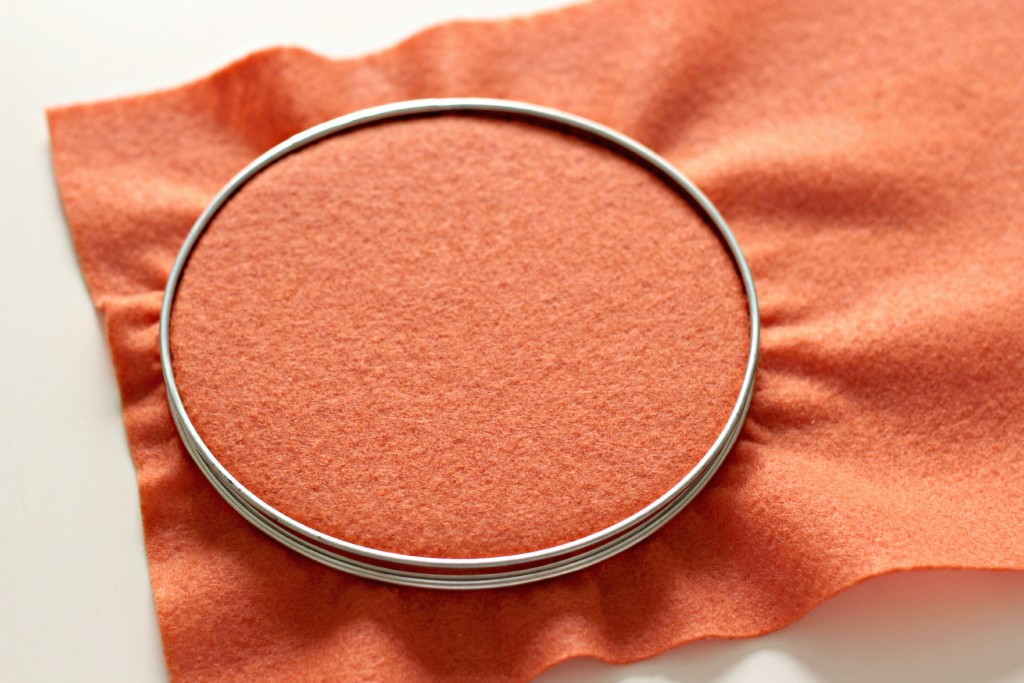 Then flip it over and cut the fabric as close to the hoop as possible.
Tie the twine to the top of the hoop. You will be using this to hang your pumpkin.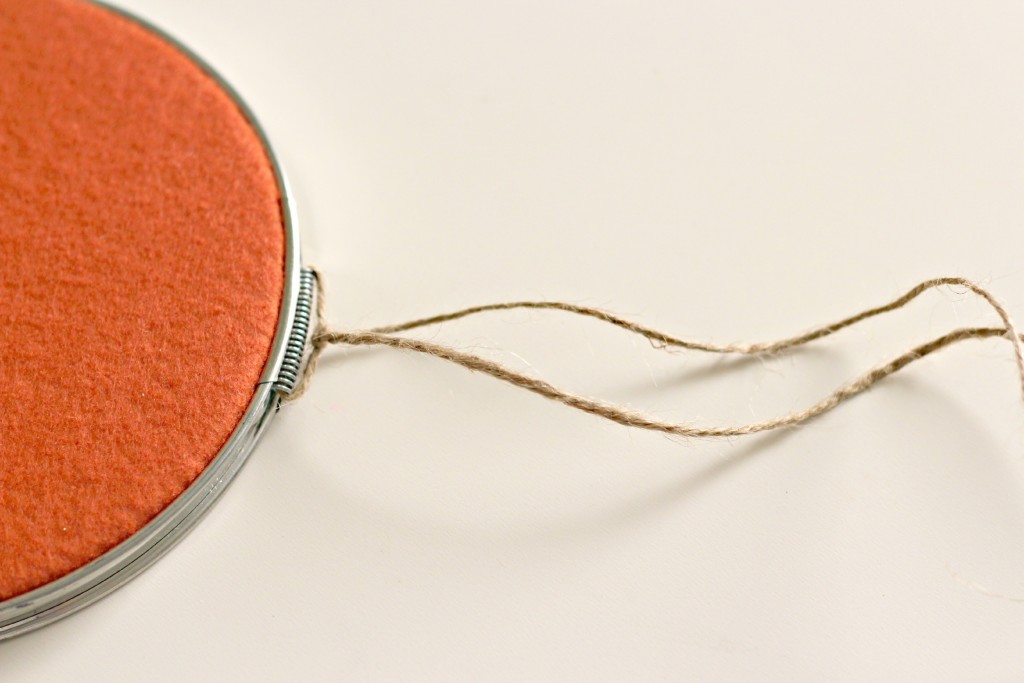 Take a small piece of ribbon and tie a loose knot in the center, then trim the ends. Use a dab of hot glue on the back of the knot to attach the ribbon to the twine right above the hoop.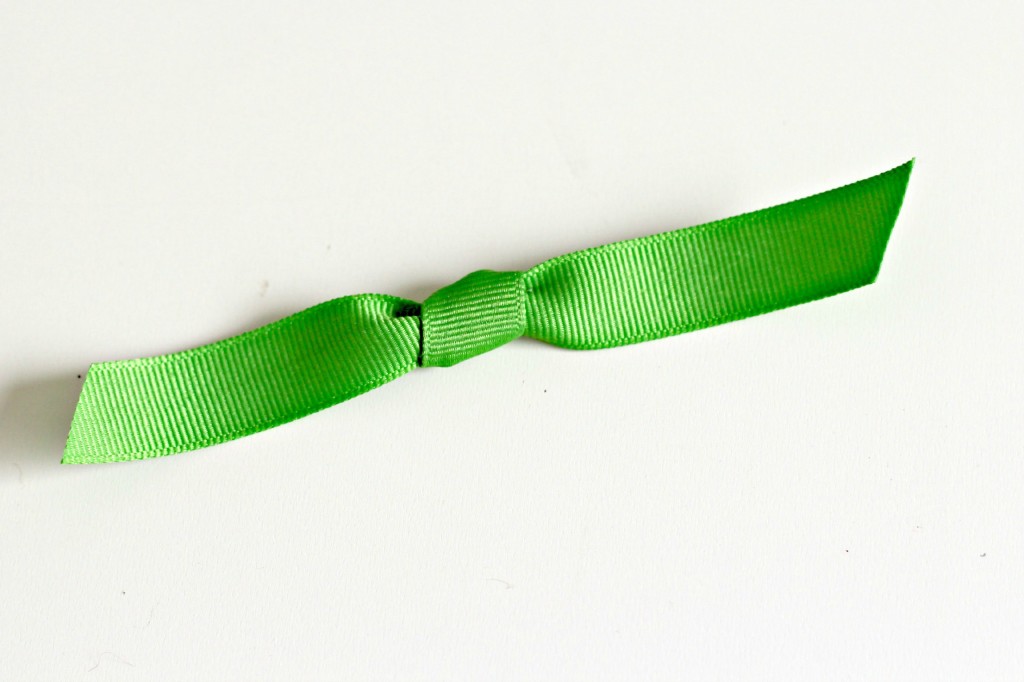 I hung the pumpkin from one of the old windows on my living room wall. You could also make a pumpkin banner using small embroidery hoops.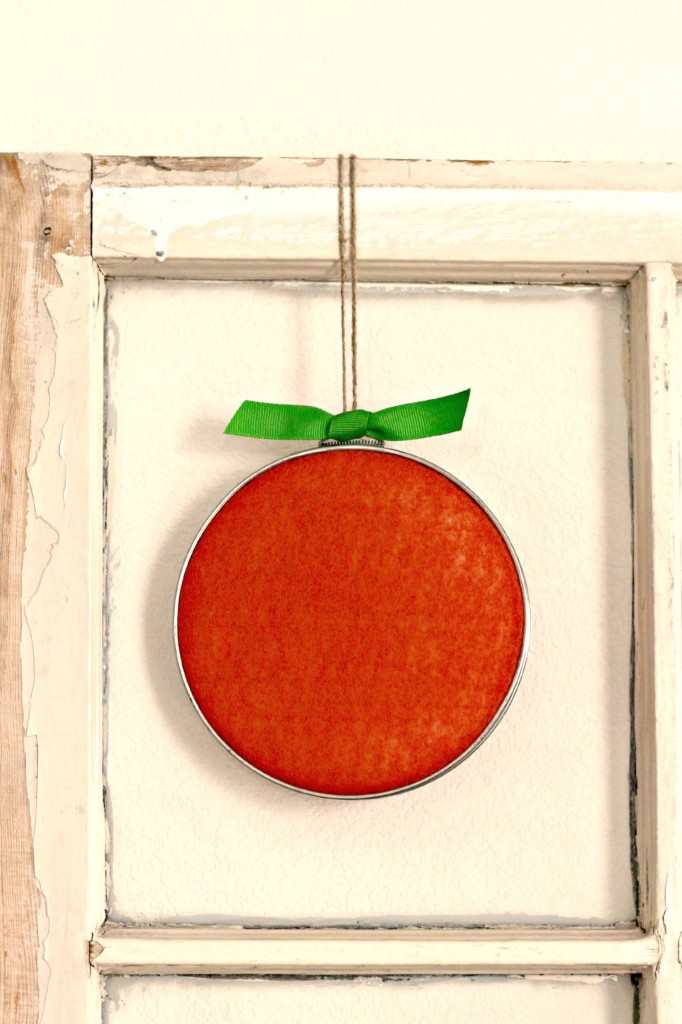 Are you ready for another 15 minute craft? Come back tomorrow.
All the projects will be listed and linked on the 31 Days of 15 Minute Craft Projects Introduction page if you miss anything.