Welcome to day 2 of 31 Days of 15 Minute Craft Projects.
We will be crafting Burlap Ribbon Trees today. I've seen trees very similar to these at craft stores and boutiques lately and thought I could make them very easily and for a fraction of the cost. Burlap is perfect for Fall and for a country Christmas so don't be surprised if you see these pop up around my house a couple times in the next few months.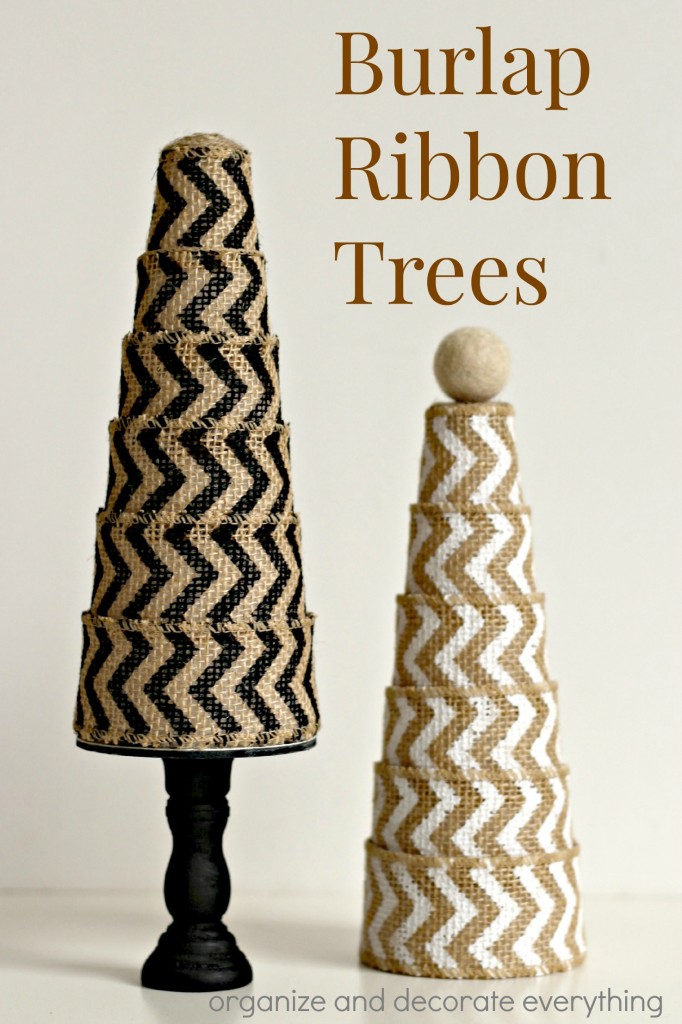 Supplies needed:
Styro-foam cones (Dollar General)
Burlap ribbon (Hobby Lobby)
Twine
Felt ball
Hot glue gun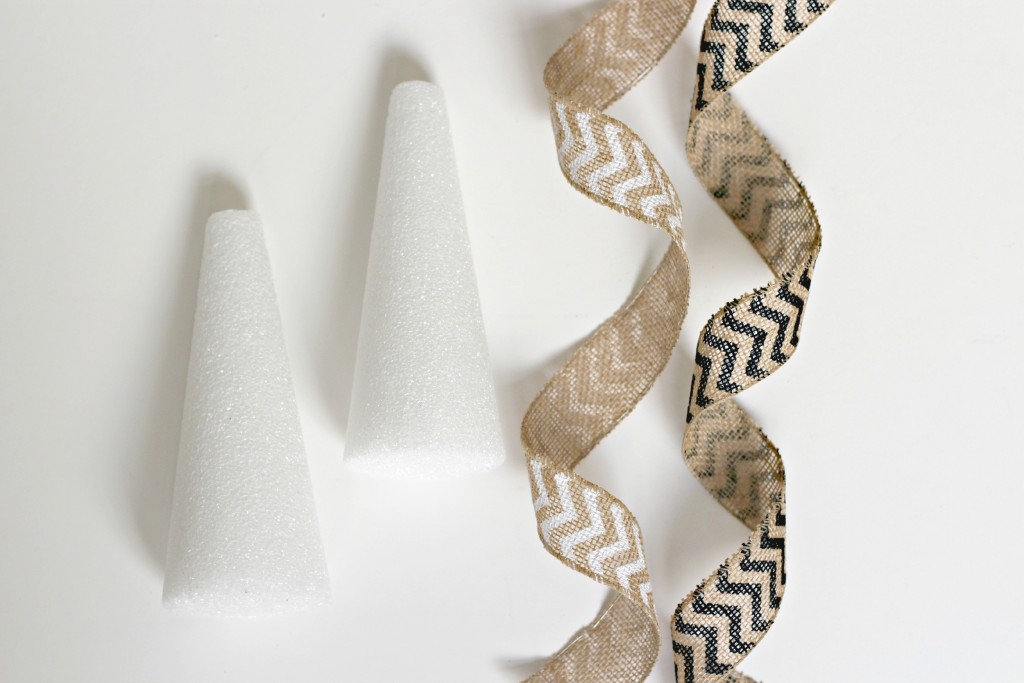 Start at the top and measure the ribbon around each section of the cone, cut the ribbon and hot glue in place. Use a low temp hot glue gun so the glue doesn't melt the styro-foam.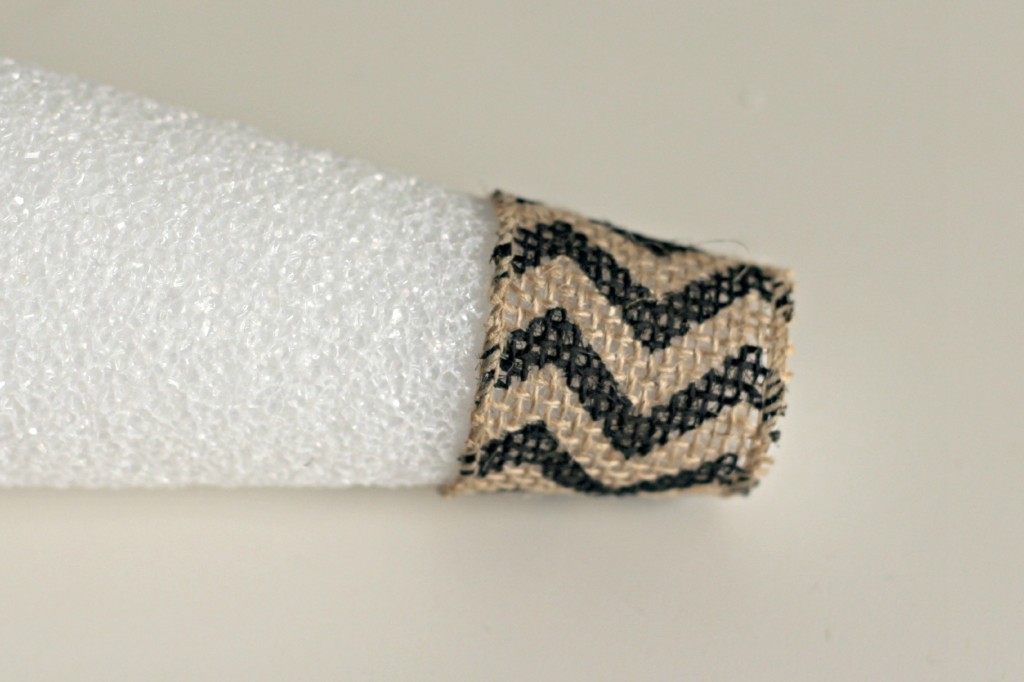 Continue measuring and cutting the ribbon all the way down the cone. Overlap the ribbon pieces slightly as you glue them in place. Try to end the pieces in the same place so the back of the tree will be uniform.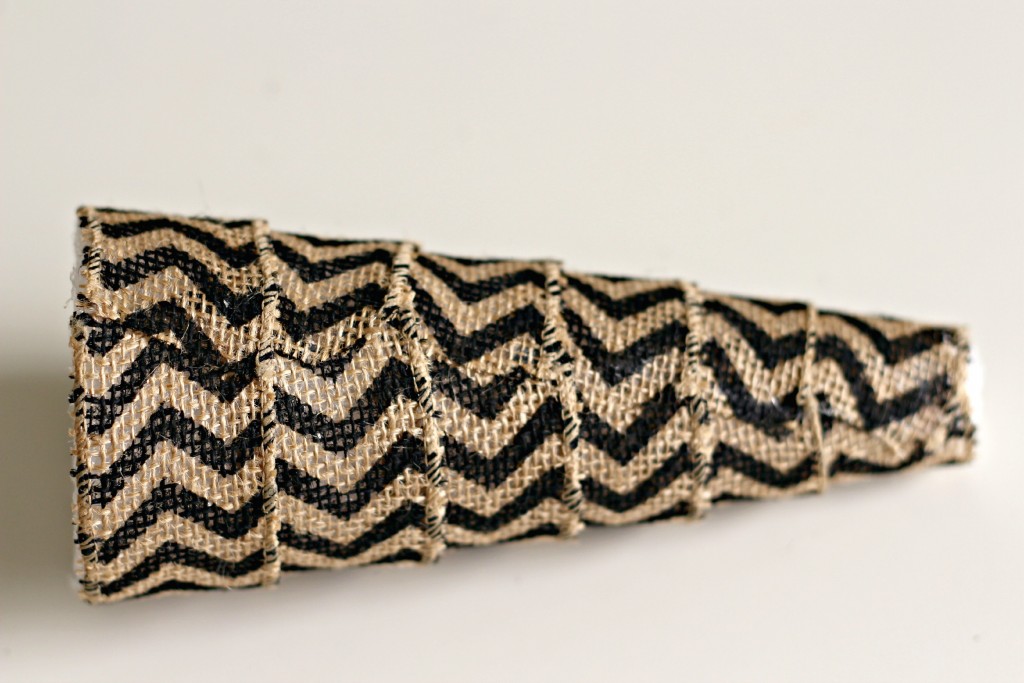 Glue twine to the top of the tree to hide the top of the cone. I started from the outside of the cone and circled in which made a slight dome on top because of the hot glue.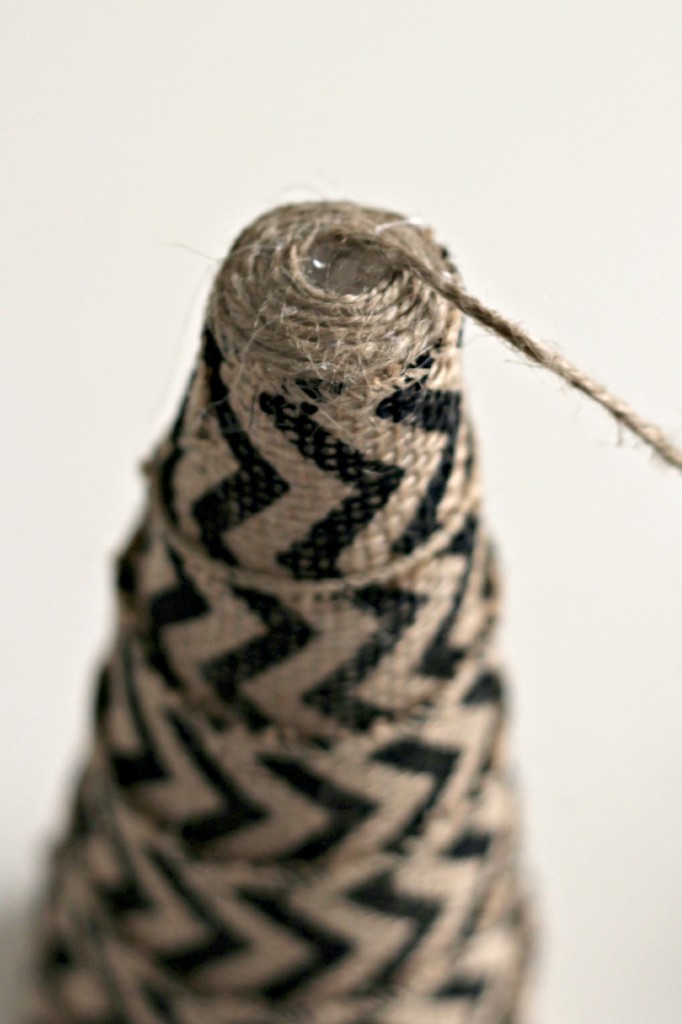 On the second tree I started in the middle and circled out which left it flat. You decide which way you like it best. Inside to outside was faster and easier.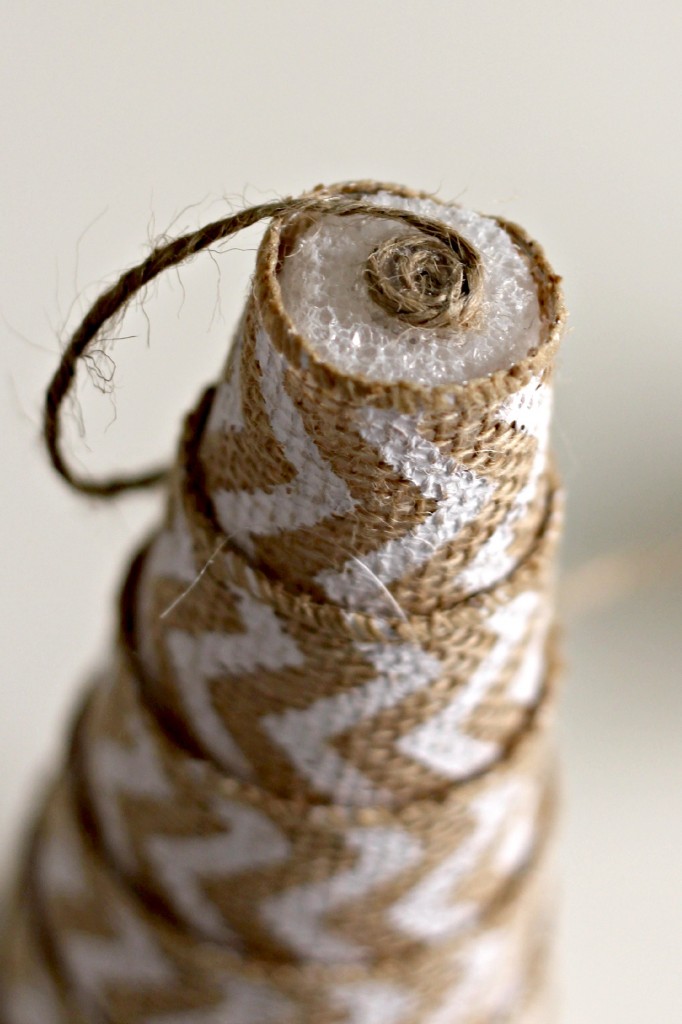 I placed one of the trees on a tea light stand I made last month and added a felt ball to the top of the other tree, just to add a little interest.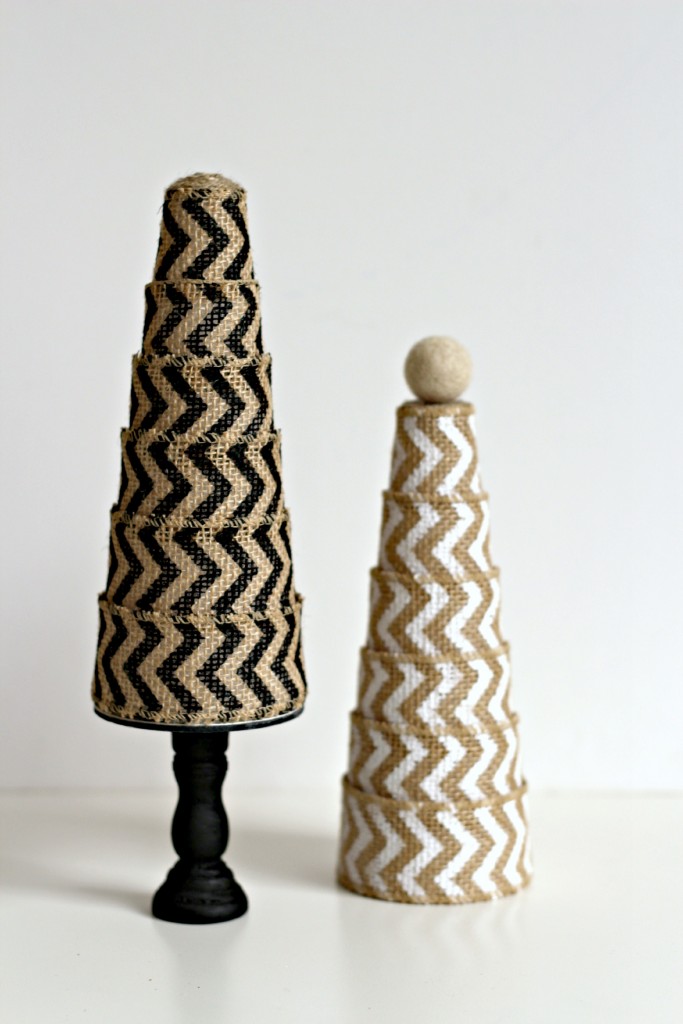 Don't they look great for Halloween or Thanksgiving with these adorable burlap pumpkins?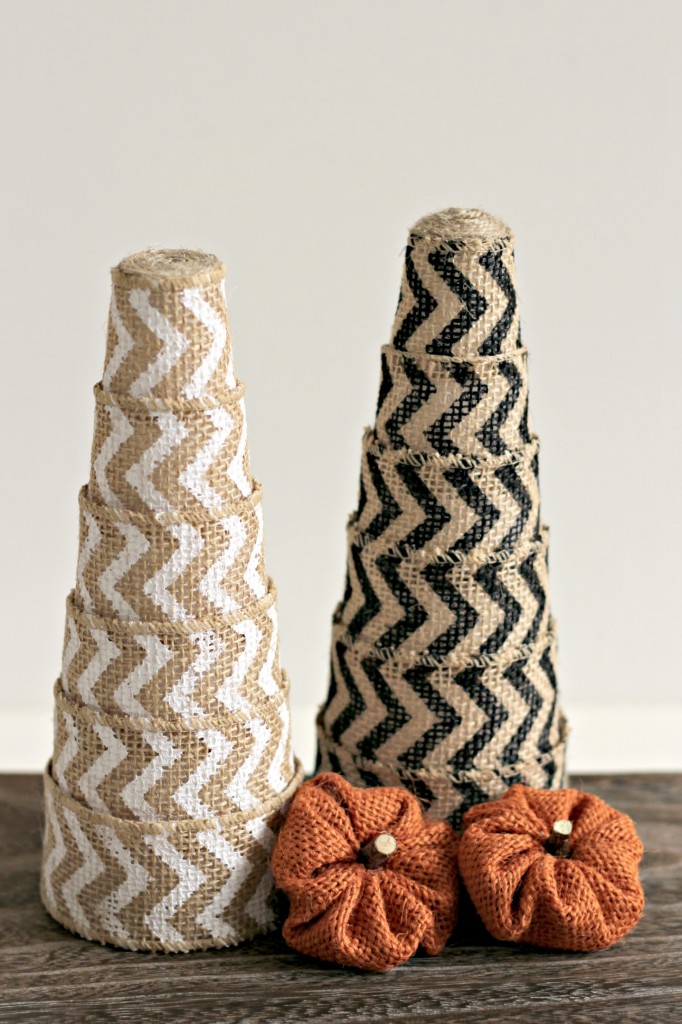 This might give you a little hint about how I am leaning to decorate for Christmas this year. I'm not fully committed yet, but I'm leaning toward these colors.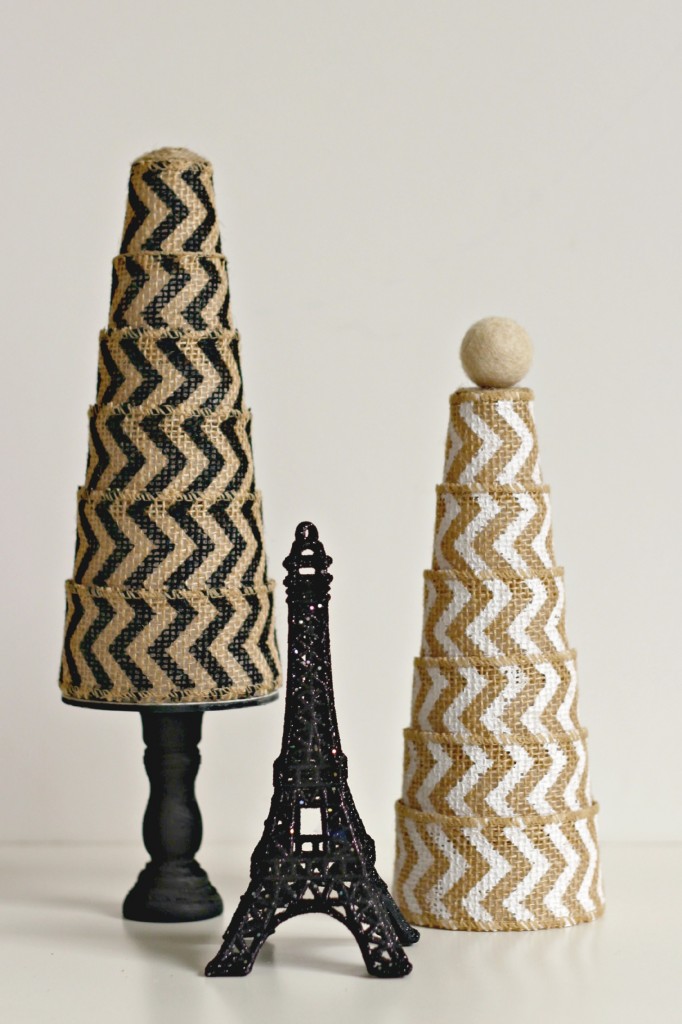 Are you ready for another 15 minute craft? Come back tomorrow so you don't miss anything.
Remember to use the hashtag #15minutecrafts on Instagram for the chance to be featured.
All the projects will be listed and linked on the 31 Days of 15 Minute Craft Projects Introduction page if you miss anything.