I am so excited for Fall! Partly because of the change of weather, but also because of Halloween and Thanksgiving. My home feels so comfortable and cozy in Fall and as much as I love cool colors I can't help but follow nature's lead and be drawn to warm colors for a few months. There are so many wonderful memories associated with Fall and spending time with family. I can't wait to create more memories this year.
I hope you love Fall as much as I do. I created these Fall Wreath Printables for you to print out and enjoy during the next few months.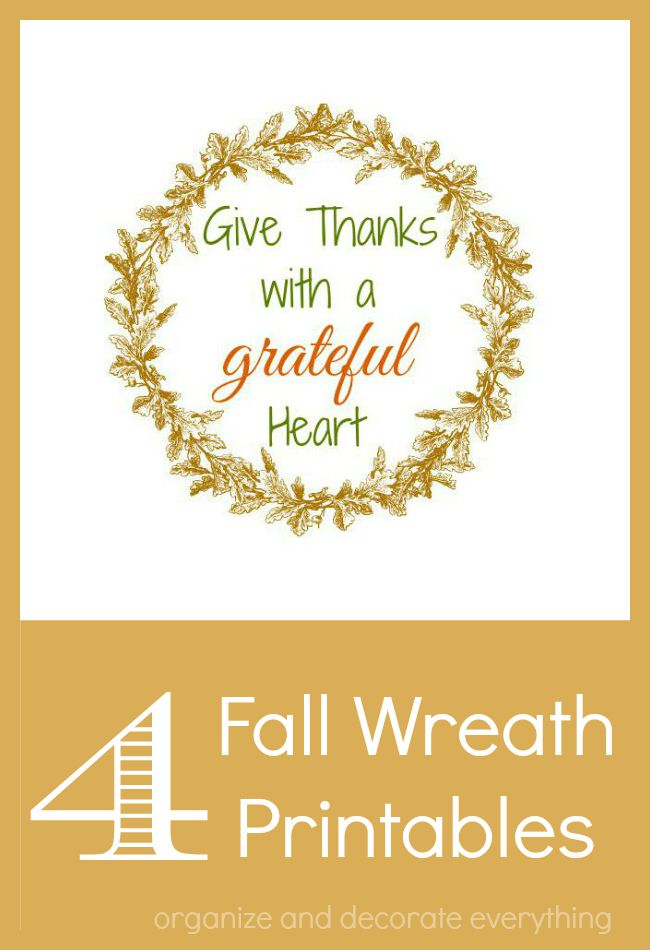 Autumn the Year's Last Loveliest Smile – The leaves changing colors, walking through falling leaves, collecting them with the kids, taking pictures of the amazing colors. It's like we are being given a special gift every Fall to give us the strength to make it to Spring. Or maybe that's just me, because my body doesn't like the cold of Winter.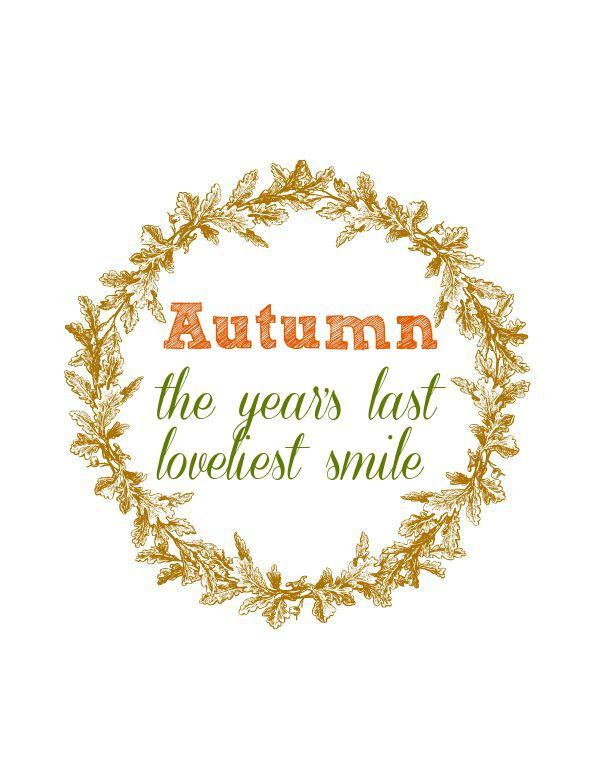 Fall is Fabulous – Yes, yes it is! It's been my favorite season since growing up in Indiana as a child and teen. I wish I could return every Fall to take in the sights and smells of the season.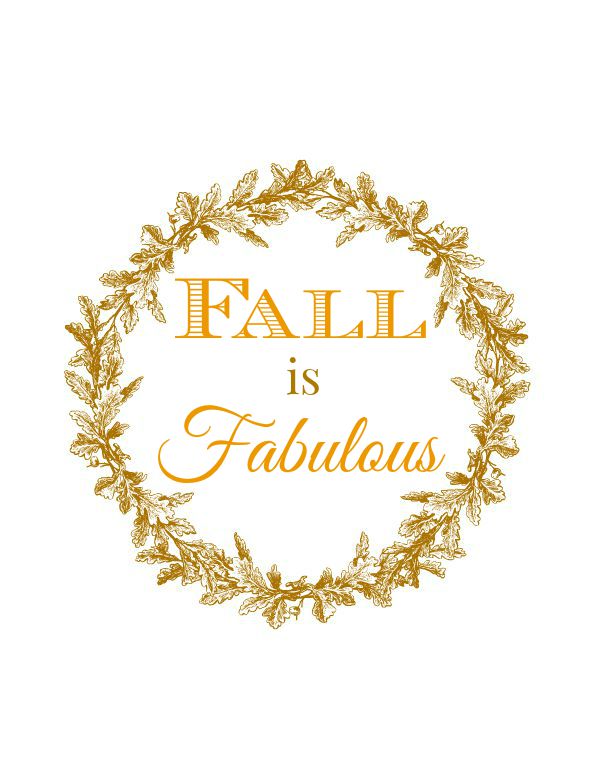 Give Thanks with a Grateful Heart – I am constantly working on having a grateful heart. This time of year always makes me try harder. Do you keep a Gratitude Journal? It's my favorite way to recognize my blessing and all the things I'm grateful for.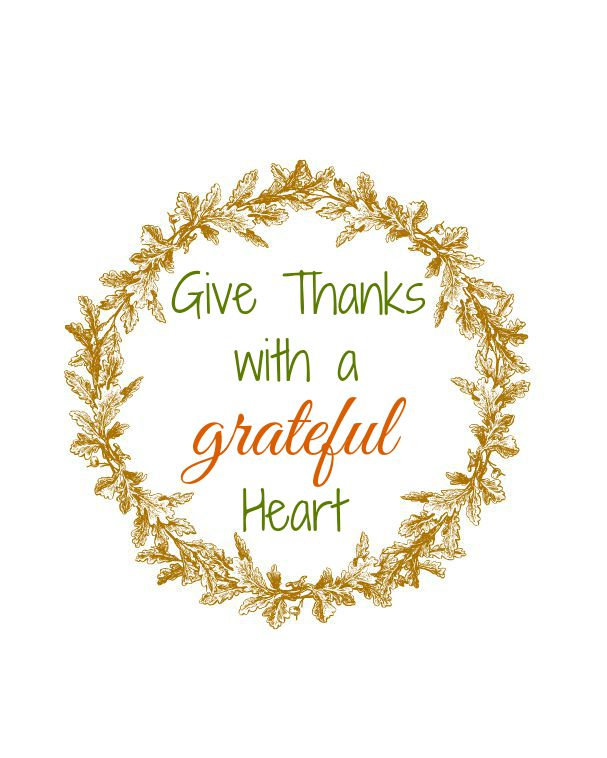 Happy Harvest – Do you know what my very first job was? It was hot and hard and made for very long days but it was also rewarding and I worked hard for a 14 year old. I would de-tassel the corn in the heat of the Summer and when Fall came I couldn't wait to taste the delicious local corn I helped take care of. I also helped with potatoes, onions, apples, and strawberries. Even though I wasn't a country girl per se I lived in a small town and harvest time was special.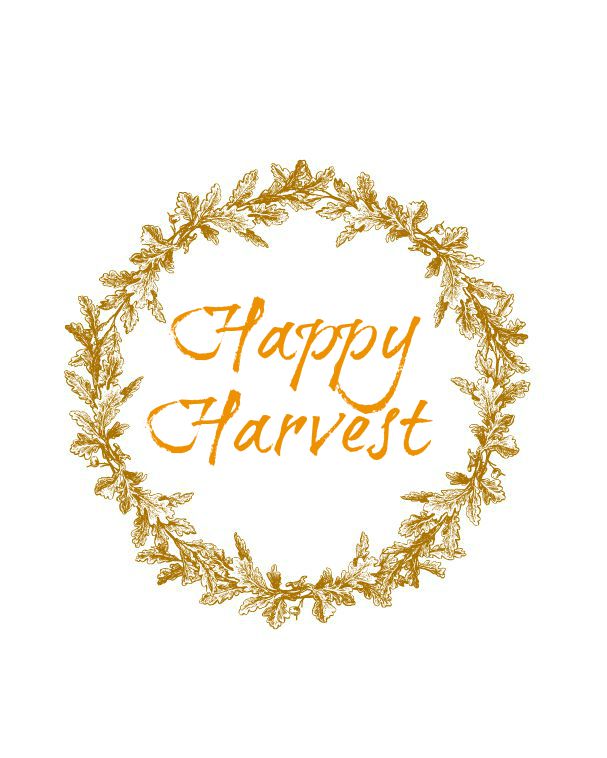 What is your favorite Fall memory? Print out the printable that has the most meaning to you and add it to your Fall decor. Or print out all 4 if you like! These prints would look amazing in a round frame.
If you would like to use these printables for yourself, just click the link above each print. Printables are for personal use ONLY and are available to subscribers of Organize & Decorate Everything. SUBSCRIBE NOW to get full access to all printables. I would recommend getting the posts delivered by email.
I have had a few questions about sizing the printables. If you save the printables to your computer you can then select the size you desire before you print them out.
If you would like to see more printables for you personal use check out these pinterest boards full of awesome prints:
Crafts|Printables
Printables Party
Or you can follow all my pinterest boards for tons of awesome inspiration: