I adore large porches, but unfortunately I have a very small porch. Don't worry though, that's not going to stop me from decorating it, especially for the upcoming holidays. I'm going to share How to Decorate a Small Front Porch for Fall in this post, but these ideas will also work for any season or holiday.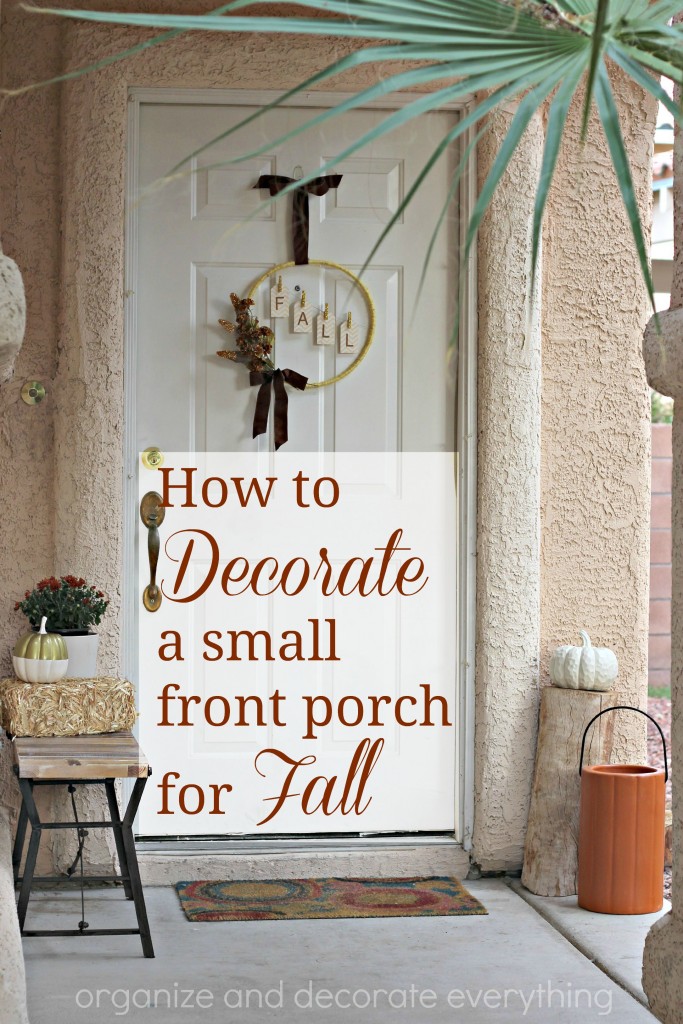 Start with a wreath or something else hanging from the front door. You can use a removable adhesive hook or over the door hanger so there will be no damage to the door. I made this wreath using items I already had in my craft room. I also love just a simple leaf wreath with a contrasting bow this time of year. I have to make sure mine is placed properly to not cover the peep hole. My kids kinda freak out if the hole is covered.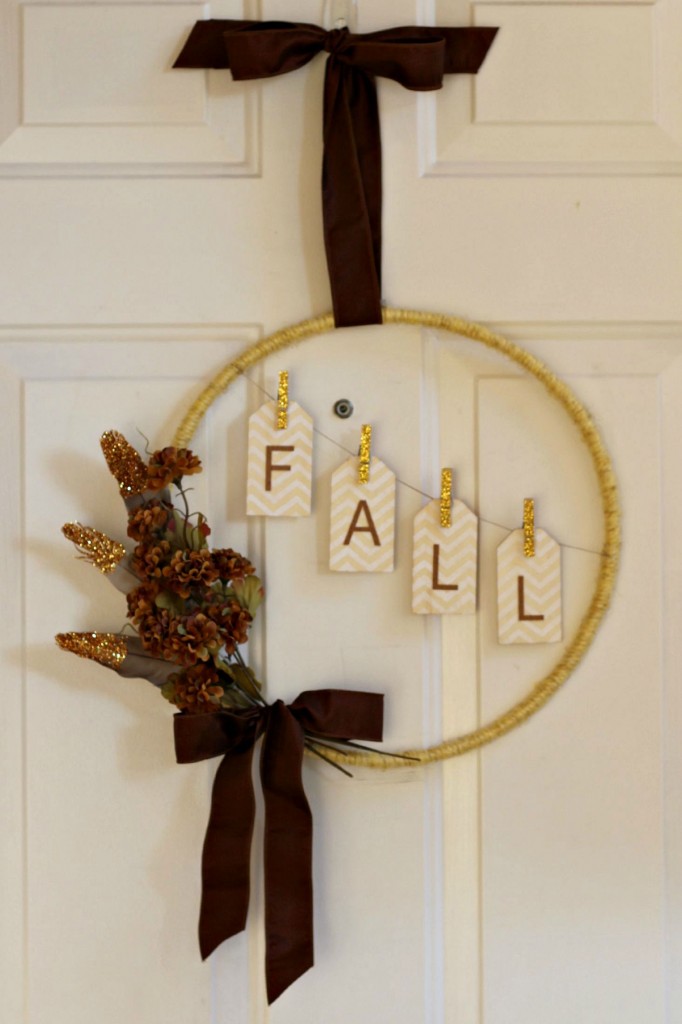 Next you need a door mat. I like these coco mats because they last so long and are good at getting dirt off the bottom of shoes. This one is 5 years old and still looks pretty good. It's probably almost time for a new one.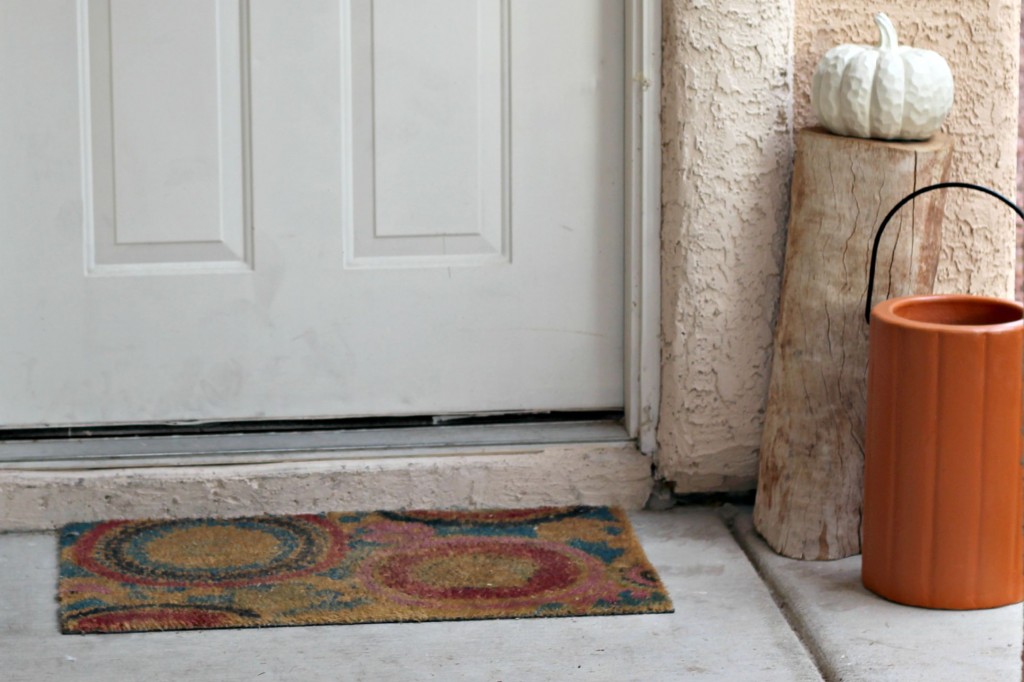 When decorating such a small area think about how overwhelming a lot of stuff would be in this space. Guests might be spending a few minutes on the porch until you can get to the door. You want them to feel comfortable, not overwhelmed. Choose a few things you really love instead of a lot of small things that can make the space feel cluttered.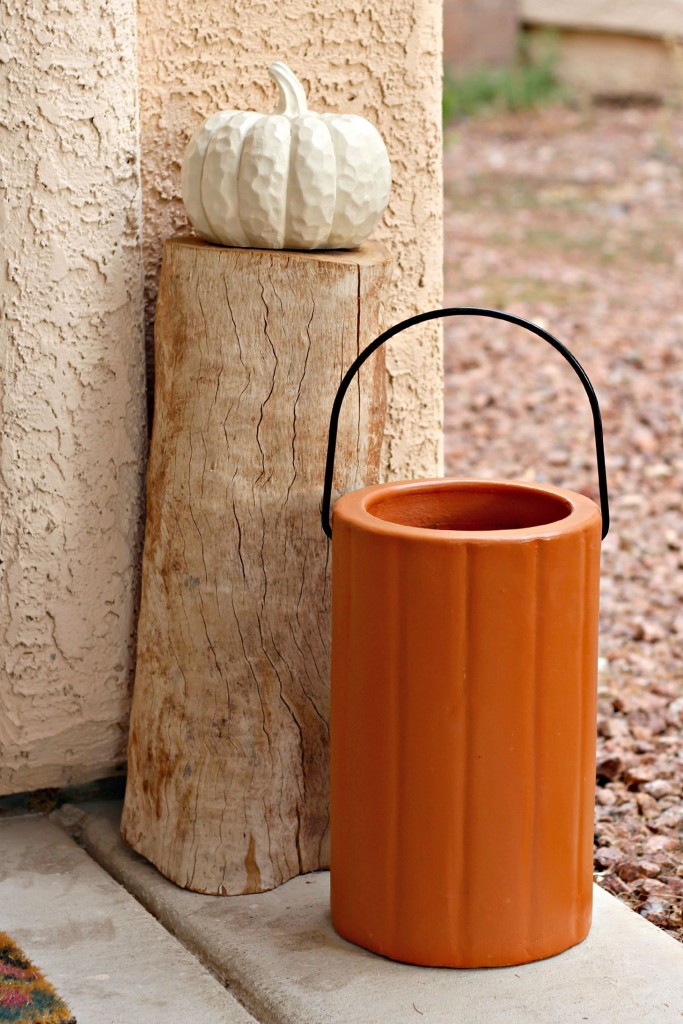 The outdoor space should be a reflection of the indoor space. Choose items that are the same style as the room your guests are about to walk in to. We are just renting so I don't have the option of painting or making major changes to the porch or front door. Adding color with accessories is a good option. Add height and texture by using natural pieces as stands; such as the tree stump next to the door or the small bale of hay on the bench.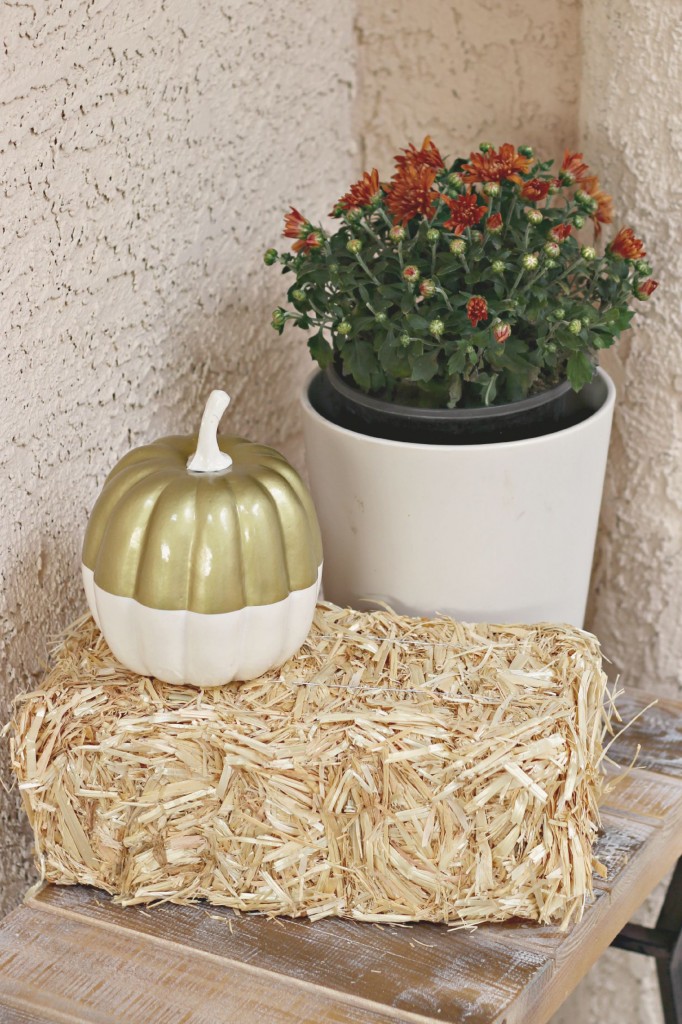 Add a welcome sign or some other greeting to a wall next to the entry. Have enough things for the space to be interesting but not too many to make it feel overwhelming.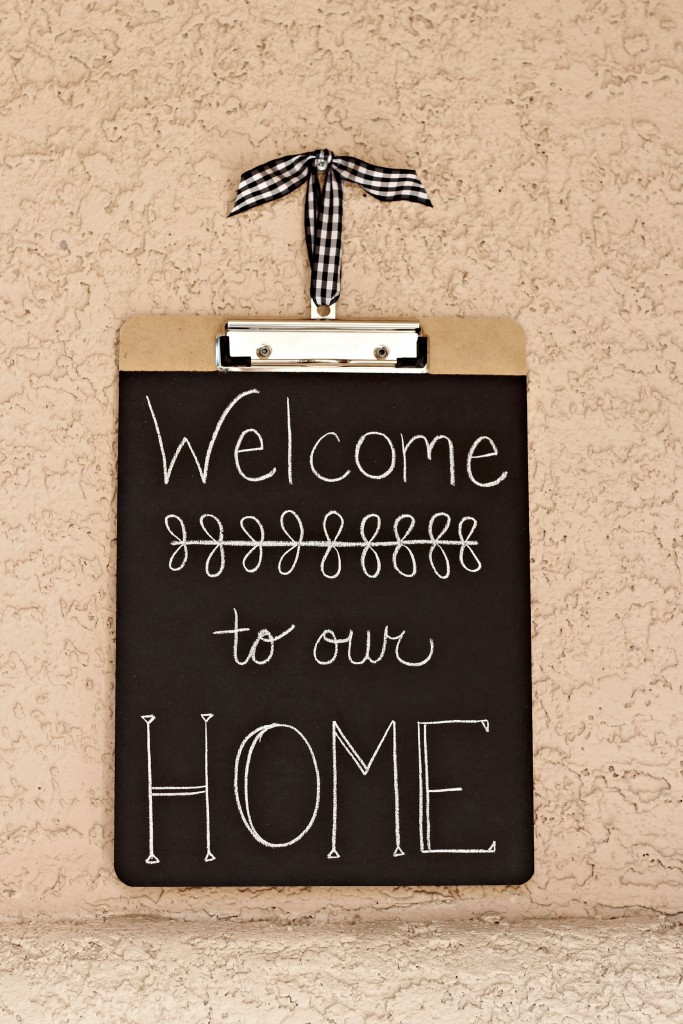 Even small porches can accommodate a place to sit. A narrow bench fits perfectly in this small space and doesn't intrude in door area.
Here's my favorite trick to use when I'm decorating a space: take a picture and look at it. How does it make you feel? Do you need to take some things away or move things around? Make the adjustments until you like what you see in the picture. If it makes you feel welcome and comfortable I'm sure your guests will feel the same way.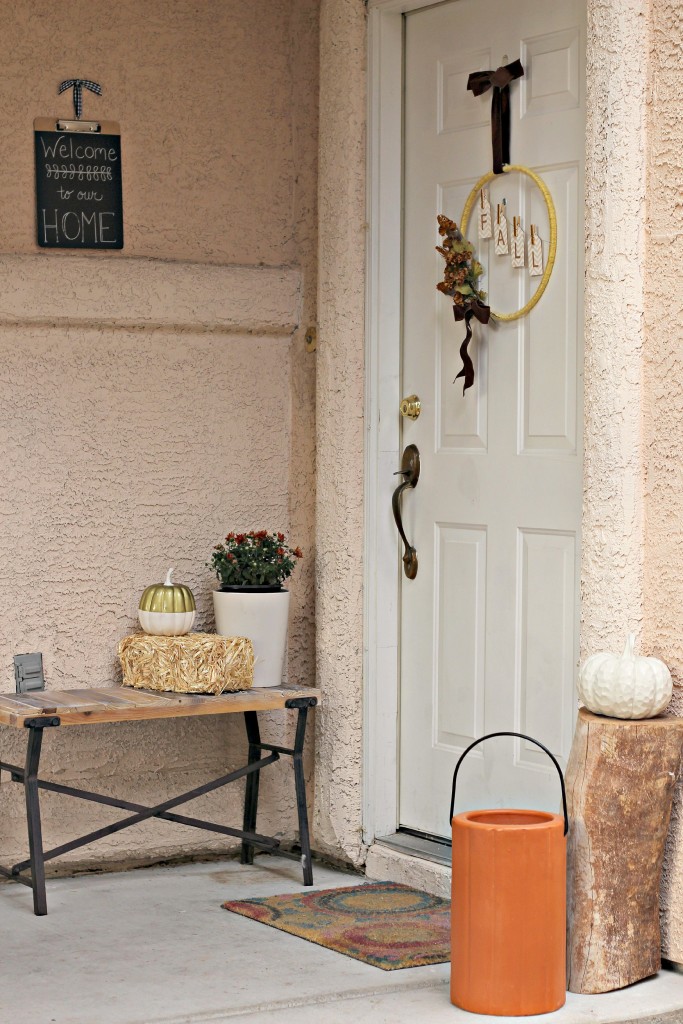 Happy Decorating! The Halloween porch is coming soon! I get asked where I purchase things and prices often so here's the breakdown.
Product list and prices:
Bench – Home Goods ($49)
Hay Bale – Hobby Lobby ($3)
2 tone Pumpkin – Target ($3)
Mums – The Home Depot ($4)
Wreath – made
White Pumpkin – Home Goods ($4)
Orange Pumpkin Lantern – The Home Depot ($19)
Chalkboard – made
Stump – free from local orchard
White Pot – WalMart (old)
Door Mat – Target (old)