I'm loving the weather lately. It's even starting to feel a bit like Fall in the desert. I don't know how long it will last but I'm enjoying it while it's here. I wanted to put up a Fall Mantel before I displayed all the fun Halloween decor but I wasn't quite ready for pumpkins so I can up with something a little different. The Hello Fall Mantel is fall-ish without being too obvious. Umm, other than the Hello Fall sign! (wink)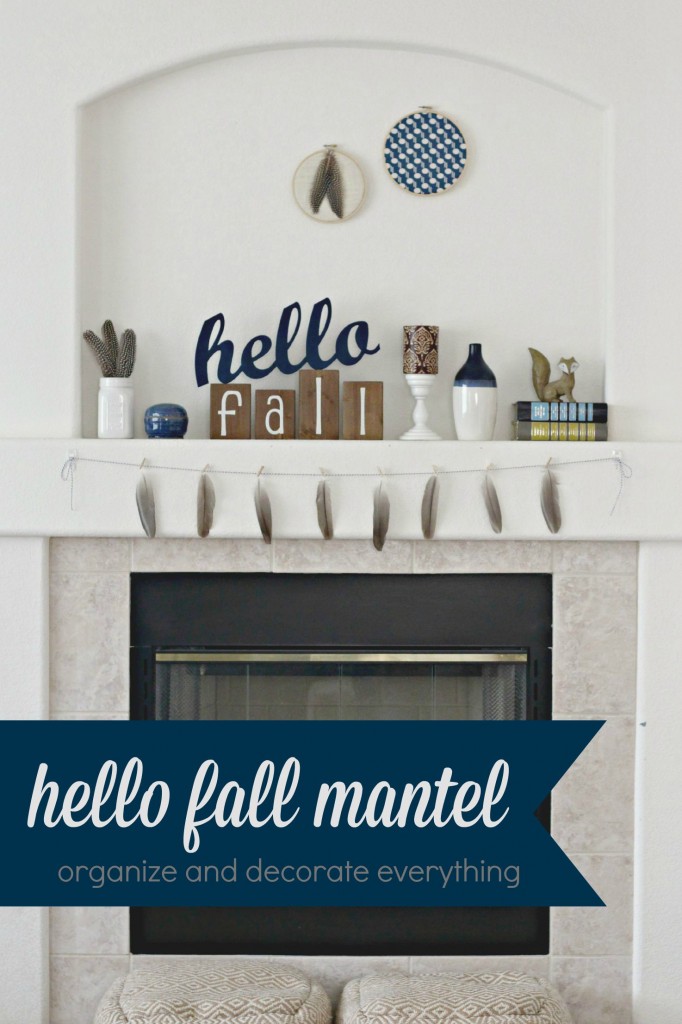 I scoured my house for items within the blue, brown, and white color scheme. You might be surprised what you can find in your home once you decide on a certain color scheme and go on a hunt. The white Mason jar is from Michaels and the only new purchase on the mantel. The blue jar is the first thing my son made in his ceramics class on the pottery wheel. I really love it! The feathers weren't quite long enough for the mason jar so I twisted wire on the bottom of them to make them longer. I use this trick a lot on artificial flowers too.
You can get all the details on how I made the Hello Fall sign by clicking on the link. It was the inspiration for the color scheme.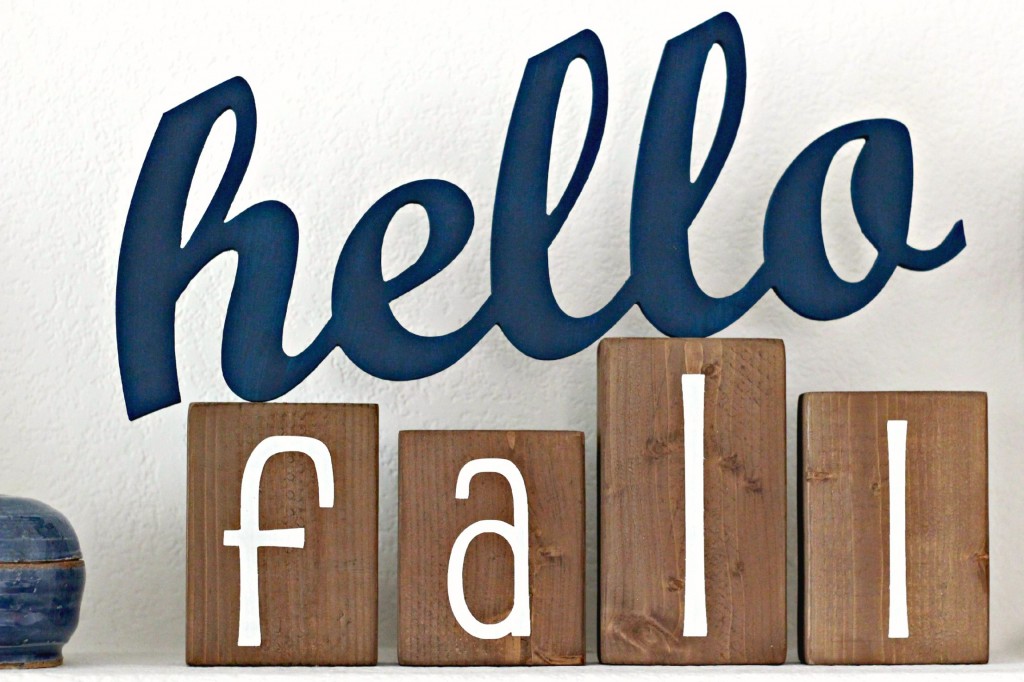 The candle came from Hobby Lobby years ago, the candle stick came from Ikea, and the blue and white vase was purchased at Target on clearance last year.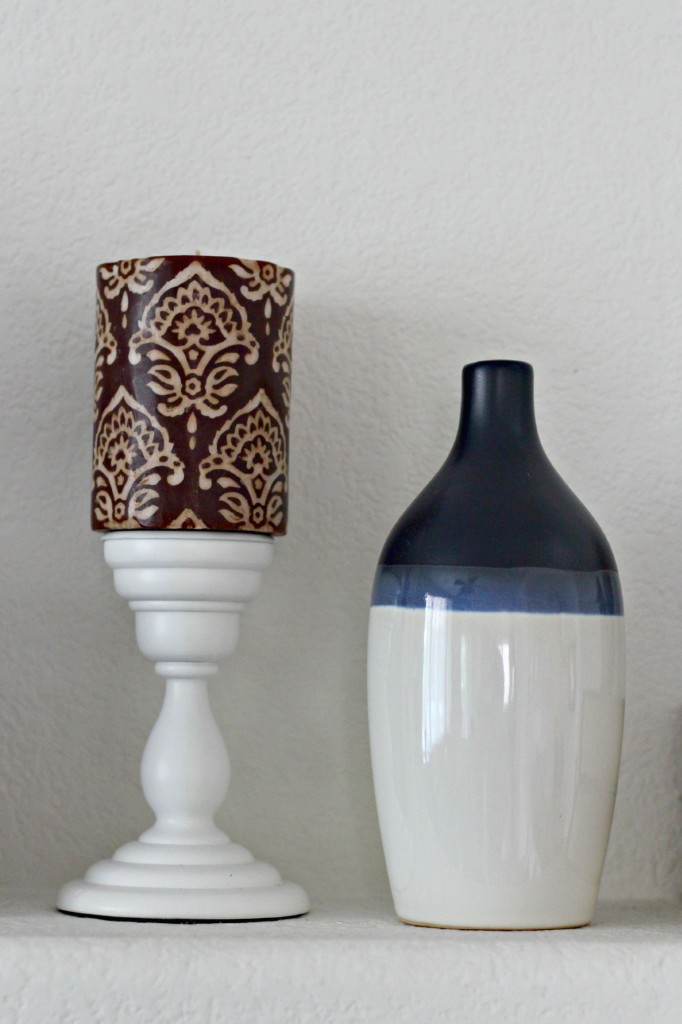 I love to use old books in decorating. You can display their spines to add color or turn them so the worn and discolored pages are showing. I like the character they add to any display and they're perfect for adding height to items. The fox was purchased at Hobby Lobby a couple years ago.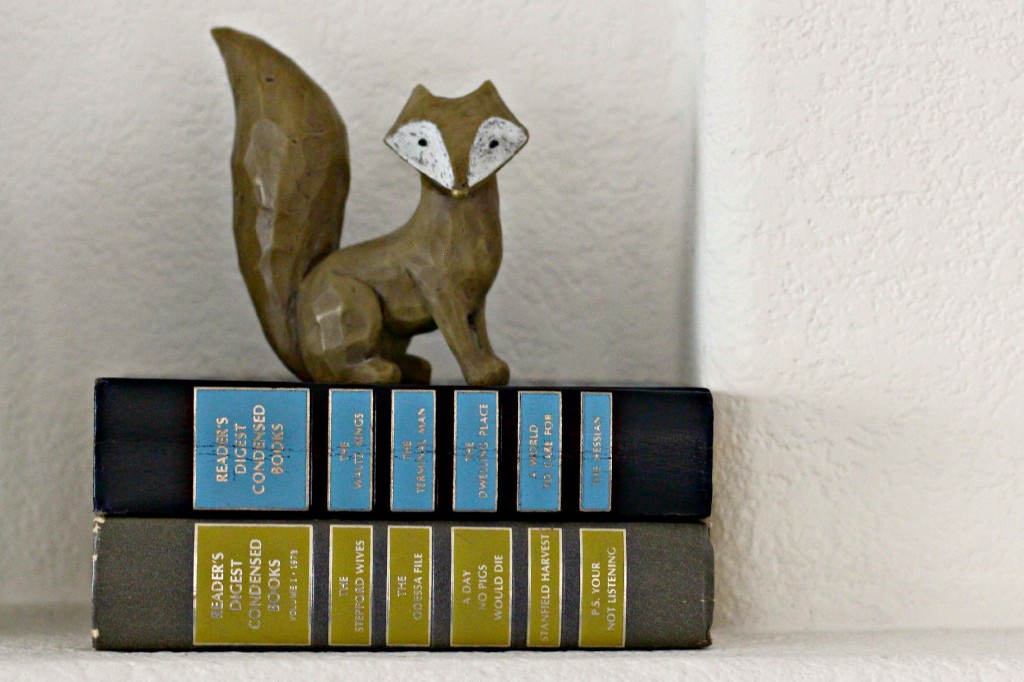 Hoops are an easy way to add quick art to any space. Just add a piece of fabric to the hoop or add something extra like the feathers I added here. I used thread to stitch the feathers in place. I'm loving these white dotted feathers right now. Does anyone know what kind of bird they came from?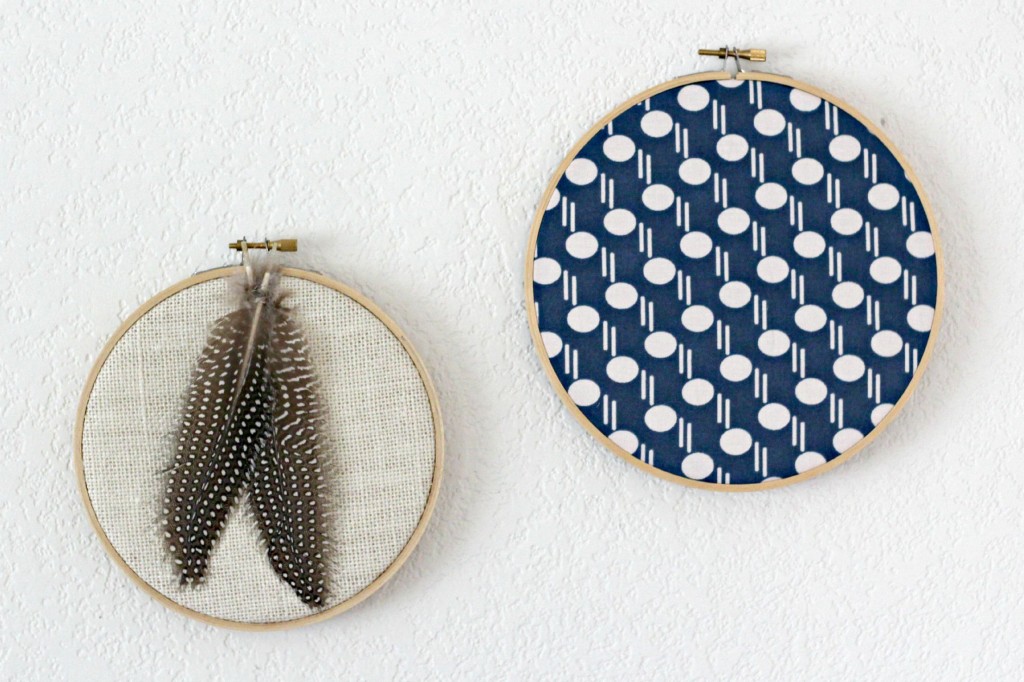 Attach feathers to bakers twine with mini clothespins for a quick and simple garland. You know me, quick and easy is the best.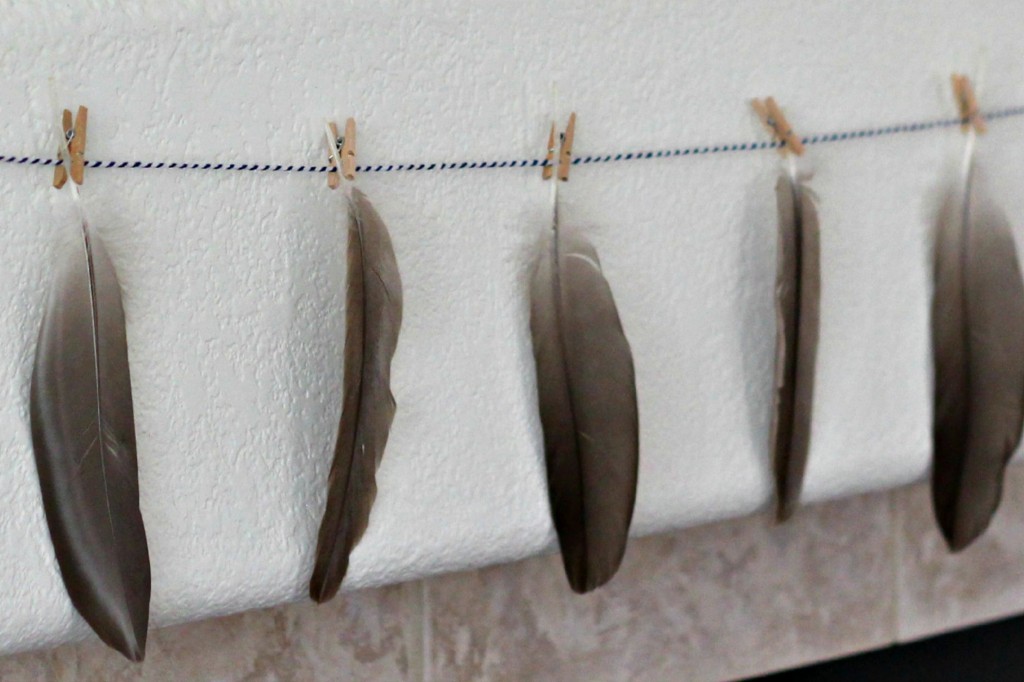 So what do you think? It's a pretty good transitional mantel and I'm happy that I was able to use a couple things that hold special meaning to me.
I'm sure you can guess what mantel will be coming next. The Halloween mantel will be quite different but just as awesome.