Can I be honest? I don't really love the color orange unless it's associated with Halloween. My favorite Halloween colors are black, white, and silver but I also love the traditional orange and black when decorating for my favorite upcoming holiday. I think my kids (and hubby since it's his favorite color) would be really sad if there wasn't the color orange throughout the house in October, so I decided to make the Halloween Printables orange and black to bring a little more color to my white and black color scheme.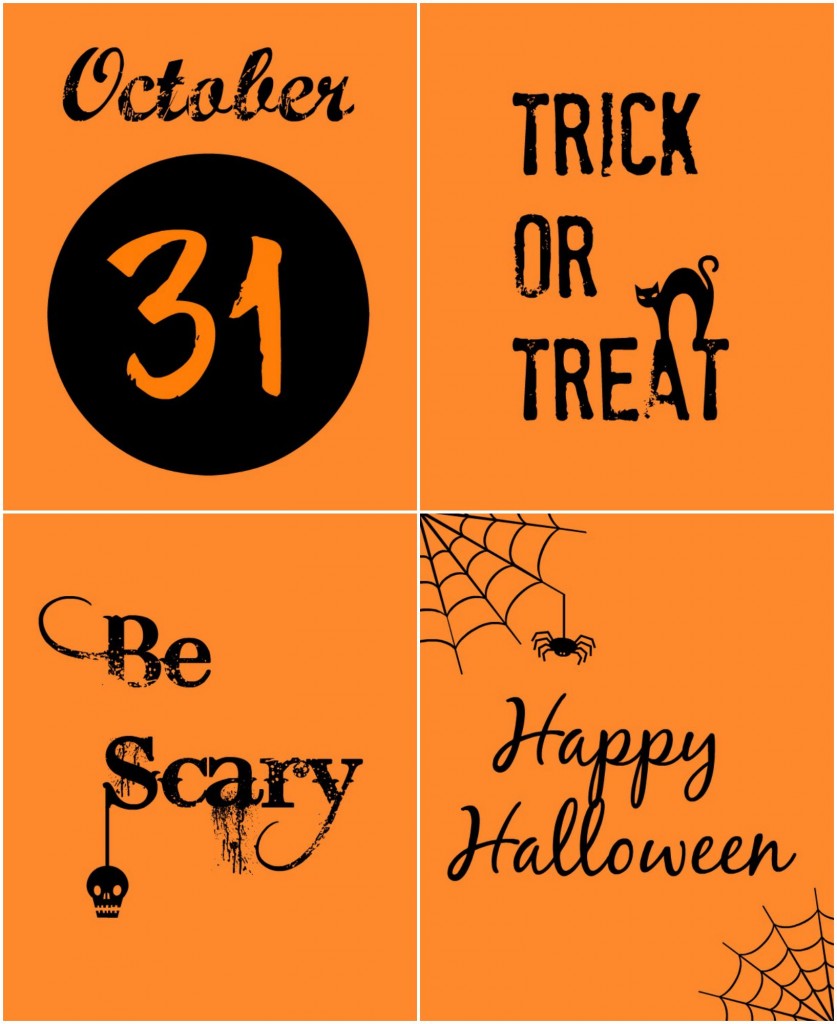 I kept the printables simple so they will fit in with any Halloween decor. Print out 1, 2, 3, or all 4. Pop them in frames, hang them on twine, make a banner, hang them in a window frame, clip them on clipboards, or give them as a gift. You can even use them as a guide for chalkboard art or a trick or treat bag. I'm excited to use these prints throughout my house. I'll post pictures later when I share my Halloween Home Tour.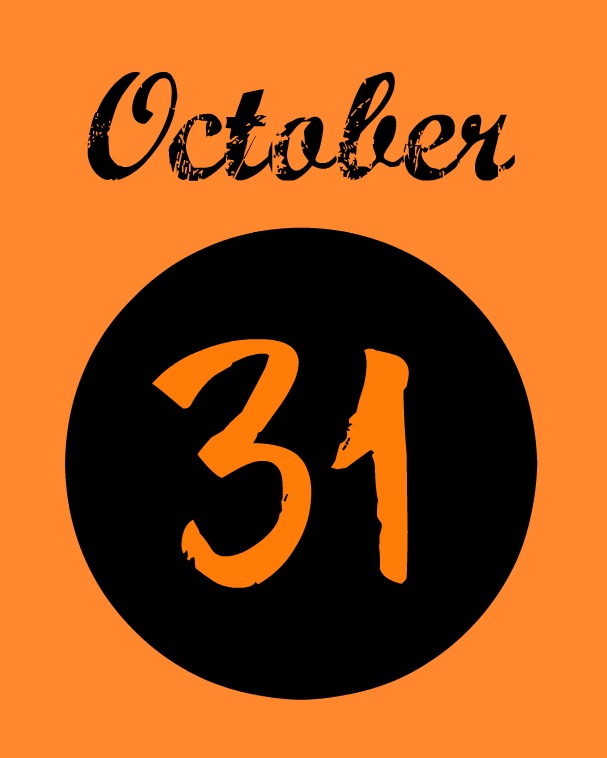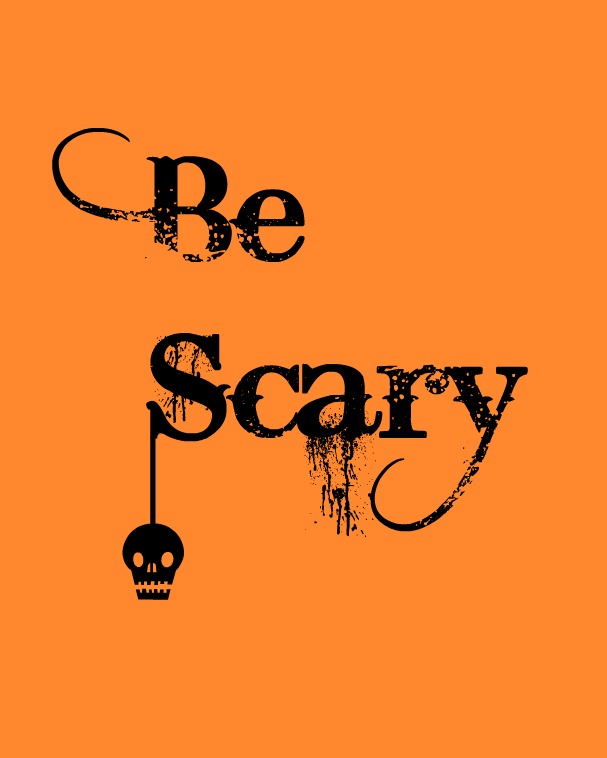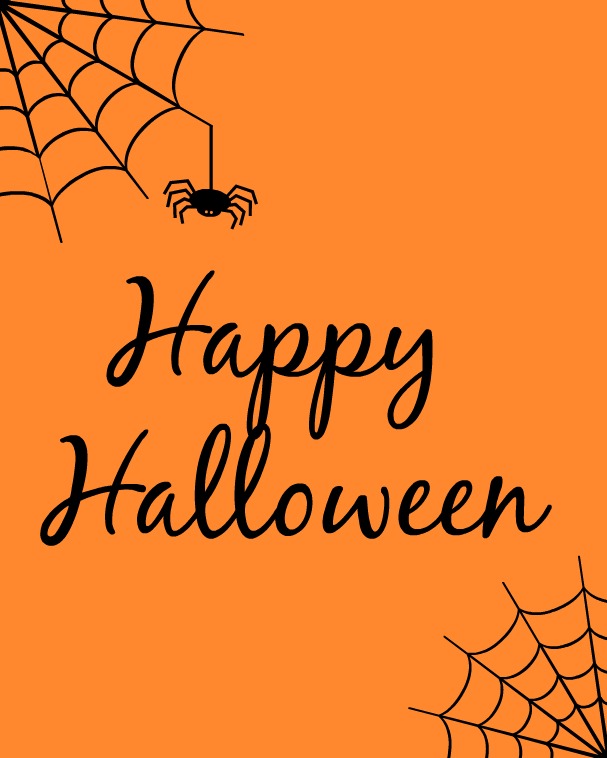 If you would like to use these printables for yourself, just click the link below each print. Printables are for personal use ONLY and are available to subscribers of Organize & Decorate Everything. SUBSCRIBE NOW to get full access to all printables. I would recommend getting the posts delivered by email.
I have had a few questions about sizing the printables. If you save the printables to your computer you can then select the size you desire before you print them out.
I would love to see what you do with the printables. Email me or leave a link in the comments if you would like to share.
If you would like to see more printables for you personal use check out these pinterest boards full of awesome prints:
Crafts|Printables
Printables Party
Or you can follow all my pinterest boards for tons of awesome inspiration: