I love decorations that can be used for more than one holiday. It was easy to make these blocks into fun pumpkins and jack-o-lanterns by putting vinyl faces on one side of the blocks and decorative scrapbook paper on the opposite side. These 4×4 2-Sided Pumpkins are fun decorations for both Halloween and Thanksgiving.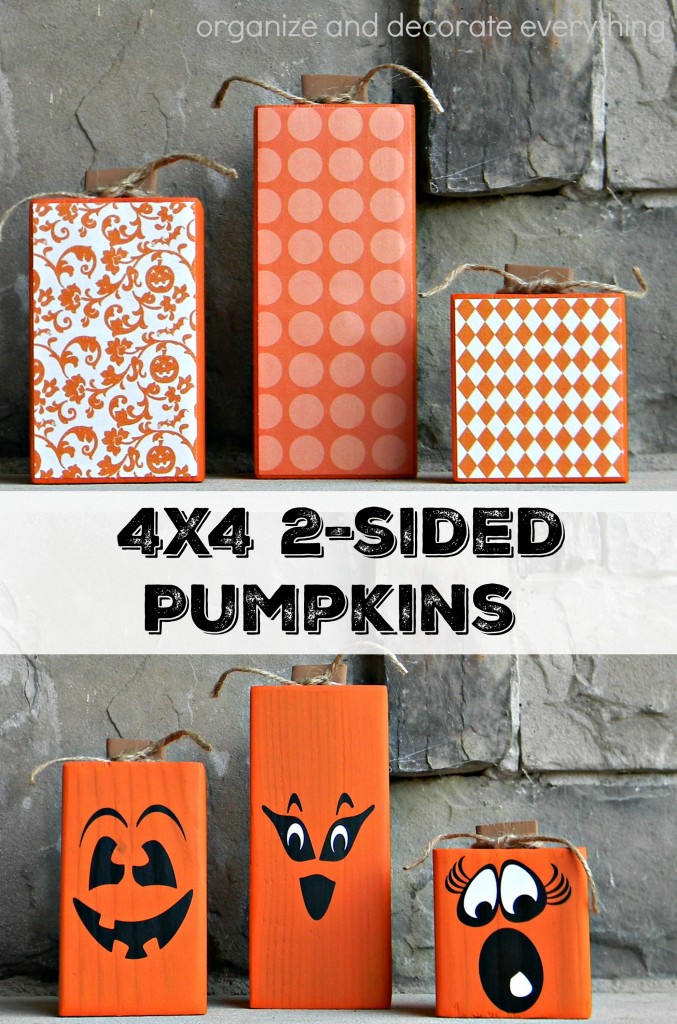 Affiliate links have been supplied for your convenience.
Supplies needed:
4×4 cut to 4″, 6″ and 8″
3 vinyl jack-o-lantern faces
small blocks of wood for stems
scrapbook paper
mod podge
wood glue
twine
orange and brown paint
sand paper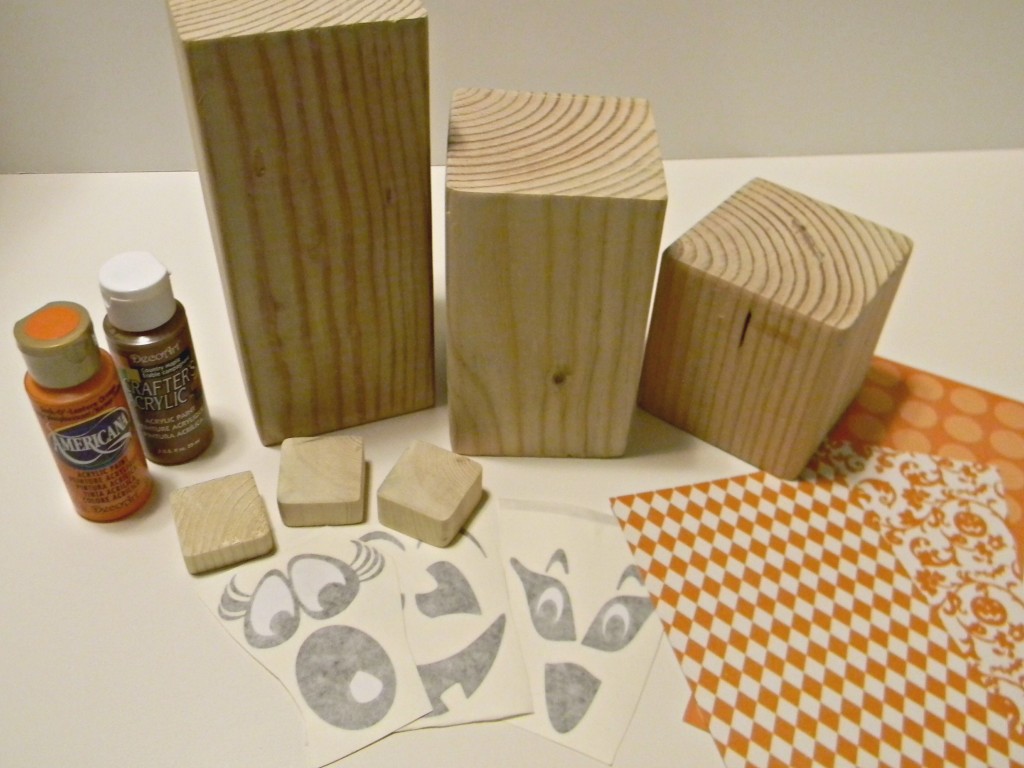 Use a saw to cut your 4×4 to the sizes you want, mine are 4″, 6″ and 8″. Or you can have the 4×4 cut at your local lumber yard. You can use a scrap piece of wood for the stems. Sand all of the wood pieces so there are no sharp corners or raw edges. I chose Americana Jack-O-Lantern Orange and DecoArt Country Maple for my pumpkin colors. Mostly because that's what I had in my paint drawer, but I really like the colors and think they're perfect for the pumpkins.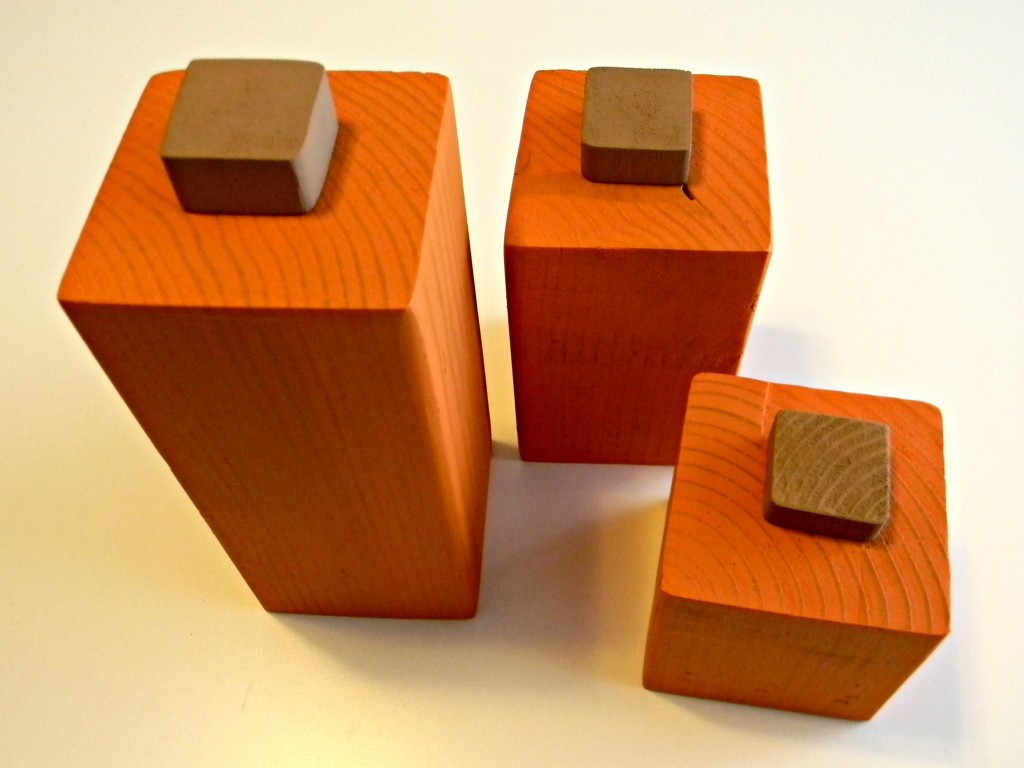 You can cut the vinyl faces yourself using scissors or use a personal cutting machine such as the Cricut. I have also seen jack-o-lantern stickers at craft stores that could be used. These are my kind of jack-o-lanterns, anything that doesn't have to be carved I'm good with. My poor kids have to paint pumpkins, I don't think the younger ones have ever carved a pumpkin.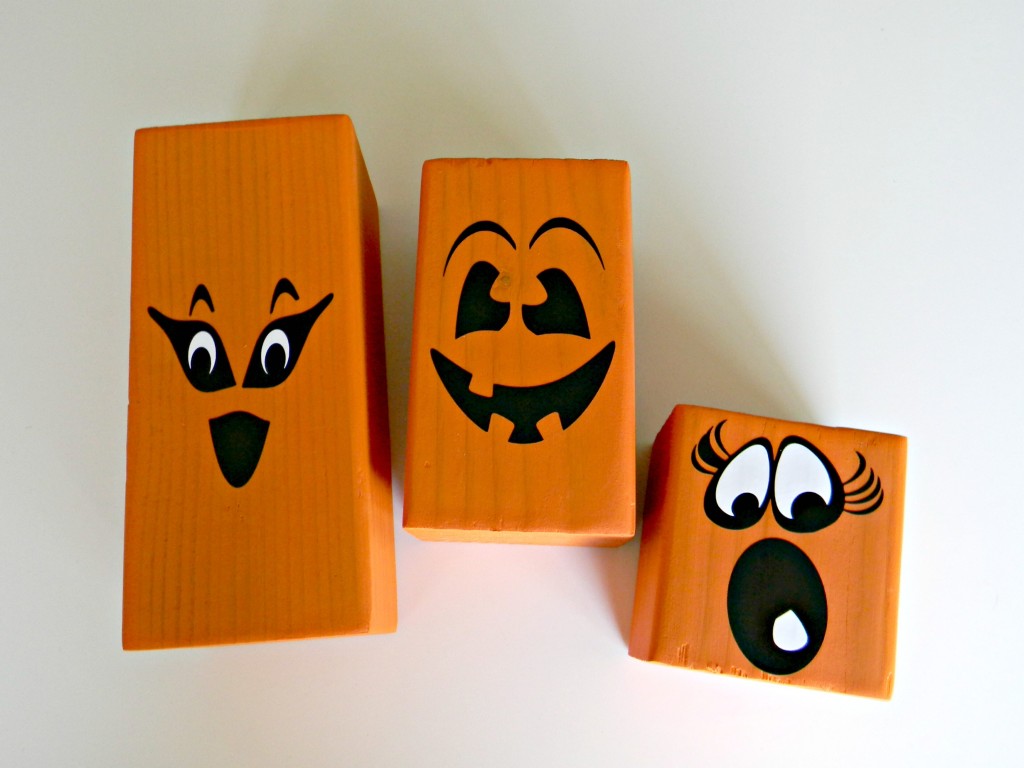 I decided to use scrapbook paper on the other side so I could display the pumpkins during Fall and Thanksgiving. Just cut the paper to size and apply to the wood with mod podge. Wait for it to dry then apply a coat of mod podge over the top to seal and protect the paper.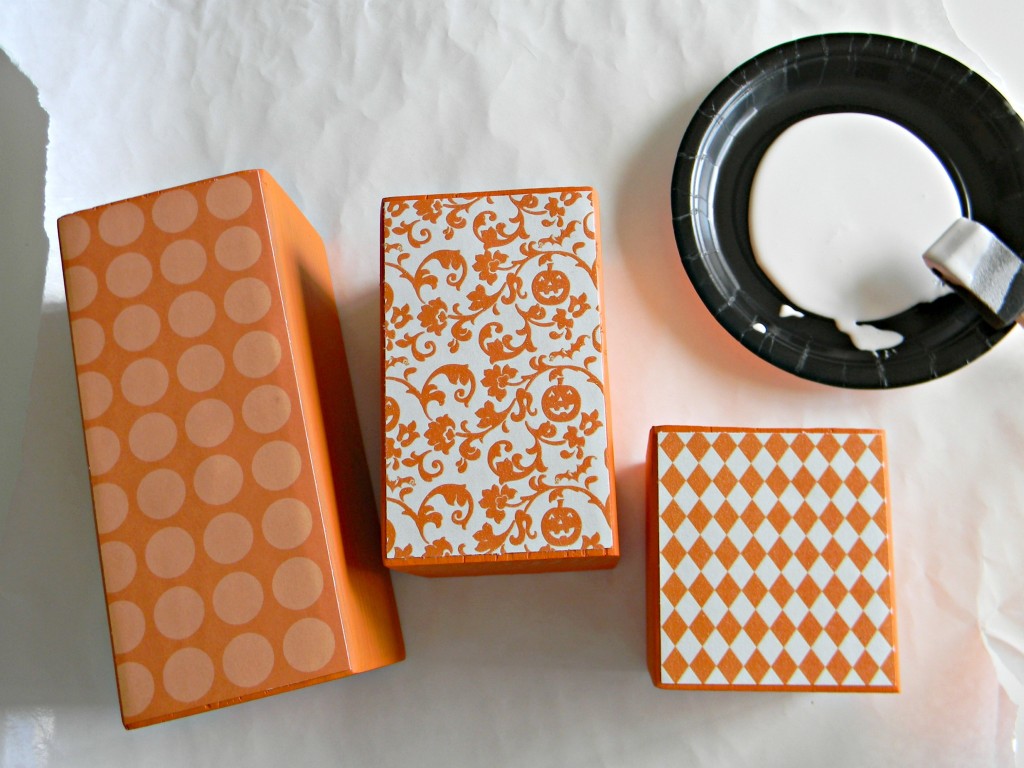 Attach the stems to the pumpkins using wood glue and let dry for about an hour. Wrap some simple twine around the stems to represent the vines.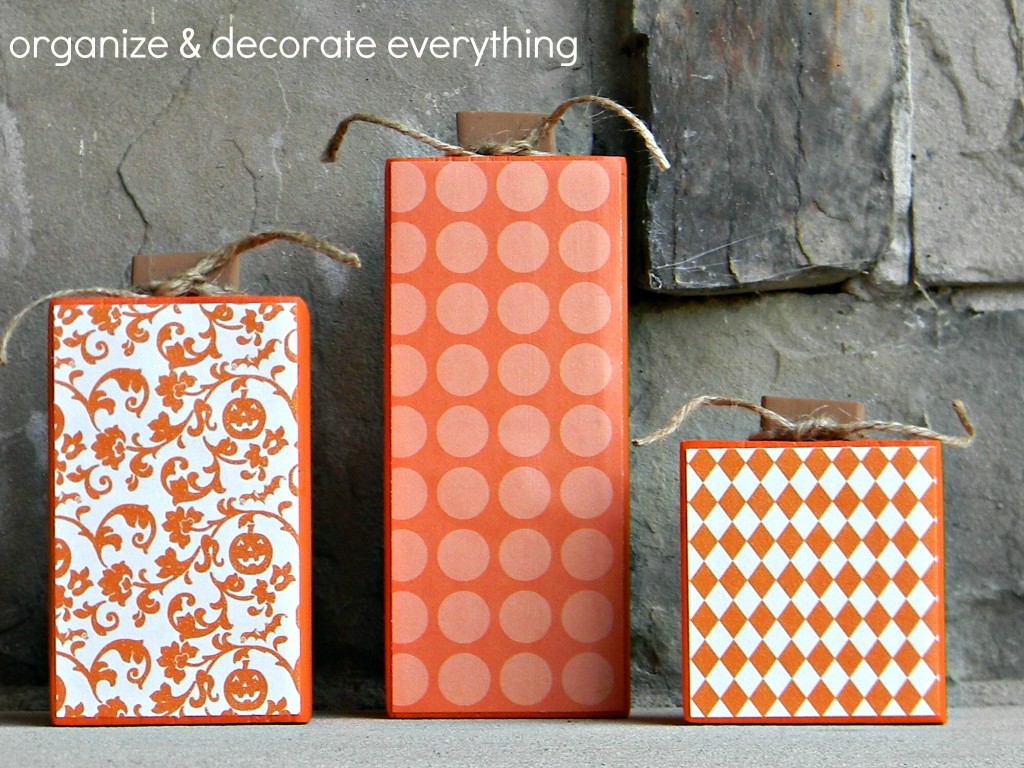 I love cute and simple projects like this one that come together so quickly!