Candy Filled Pumpkins are easy to make from recycled bottles and a little paint.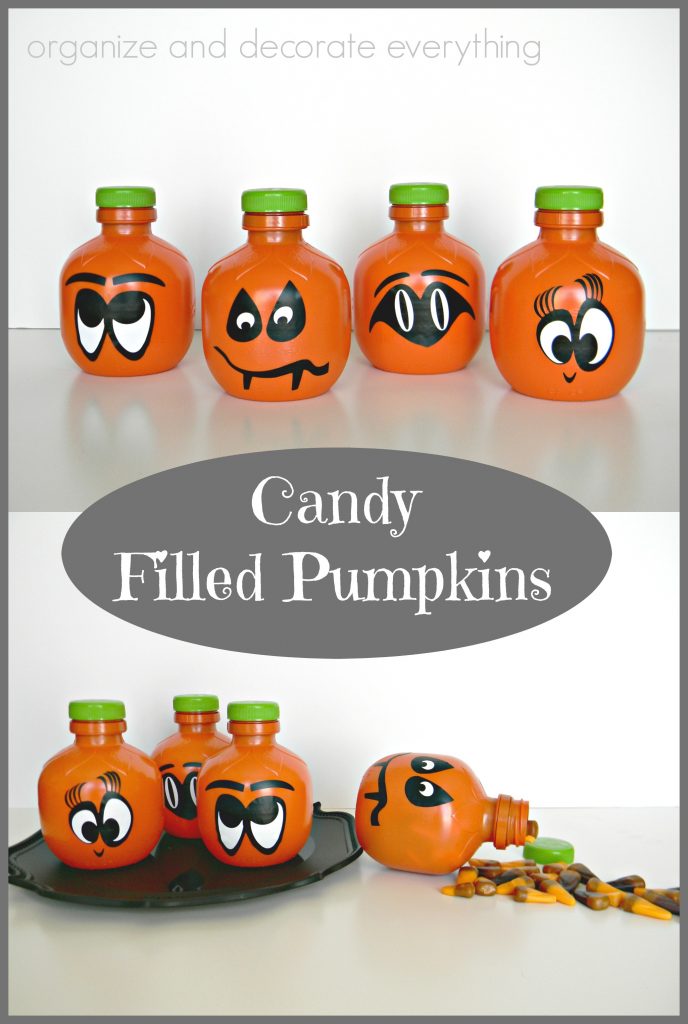 This post may contain affiliate links to make purchasing the right products easier. There is no added cost to you.
You know how I always say to look at the shape of things. Everything can be painted and if it stays long enough in my house it probably will be at some point. I bought these little lemonade bottles for a movie night (along with some other treats) but I also had another motive for buying them. As soon as I looked at them I saw Candy Filled Pumpkins. Do you ever look at the shape of something and instantly see something else?
Supplies Needed:
round drink bottles
orange paint
vinyl faces
candy for inside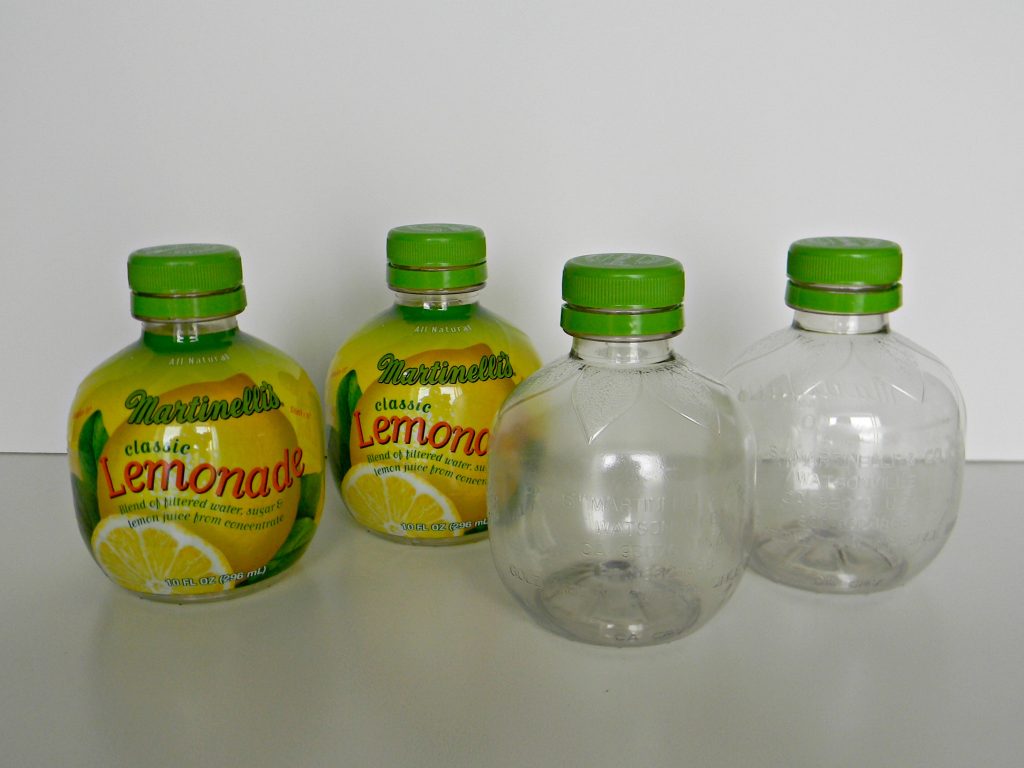 Once you empty the bottles, clean them out and take the labels off, they're ready to be painted. I chose Krylon Fusion Spray Paint for plastic (gloss) as my paint. It's incredibly durable. The color is even Pumpkin Orange. I always spray an item upside down first then turn it over and paint it right side up. I don't know if it makes much of a difference but I think the coverage is better and I almost never gets runs that way.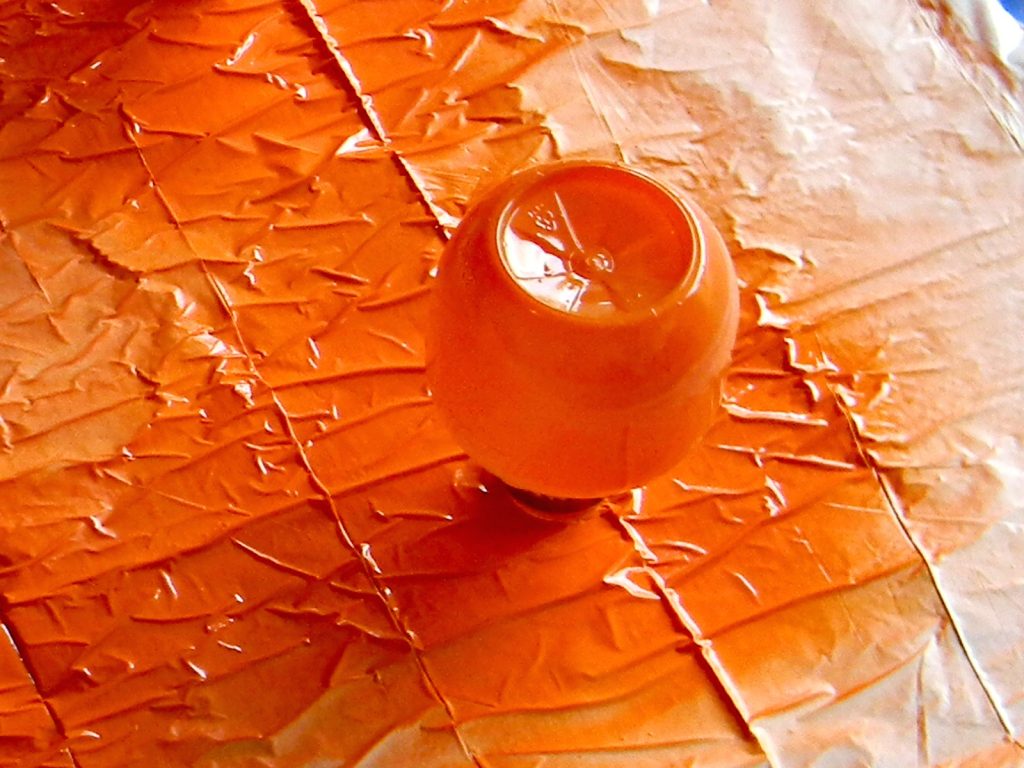 I had some fun pumpkin vinyl faces left over from another project so I used them on the bottles. You can make them using a personal cutting machine or the shapes are simple enough that you can just cut them out of vinyl. It would also be really easy just to grab some black paint and paint the faces on.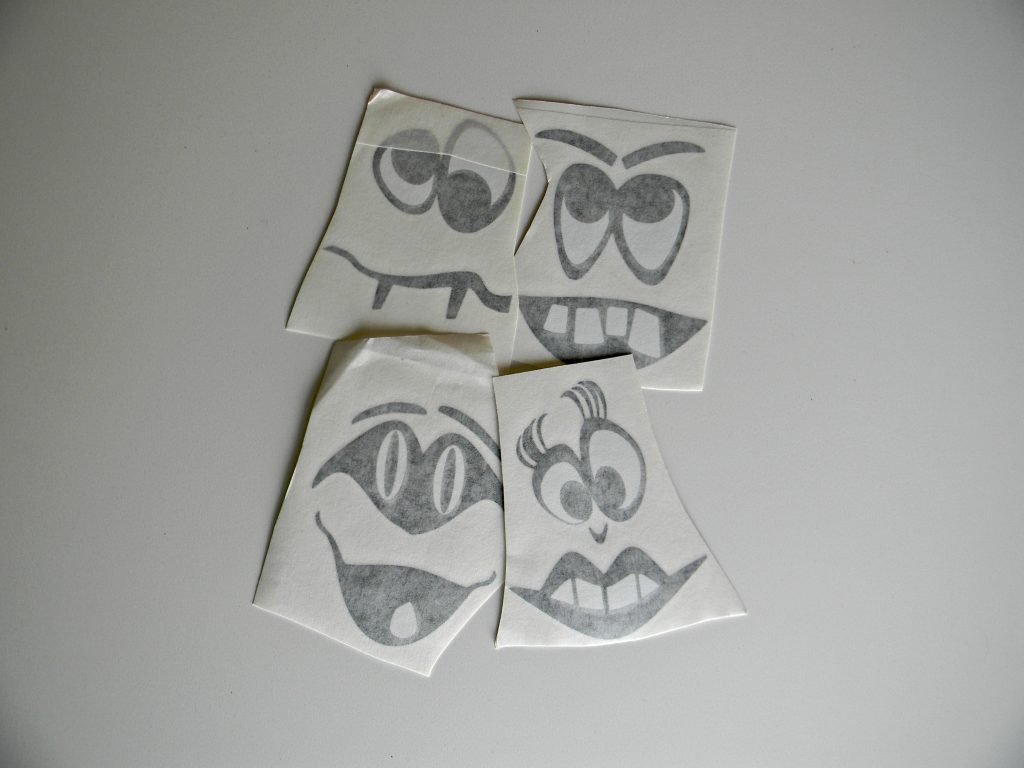 Let the paint dry overnight or for a few hours, then stick the vinyl faces on. I left some of the mouths off because there wasn't enough room on these short bottles for them. I don't think anyone would notice if I didn't tell them.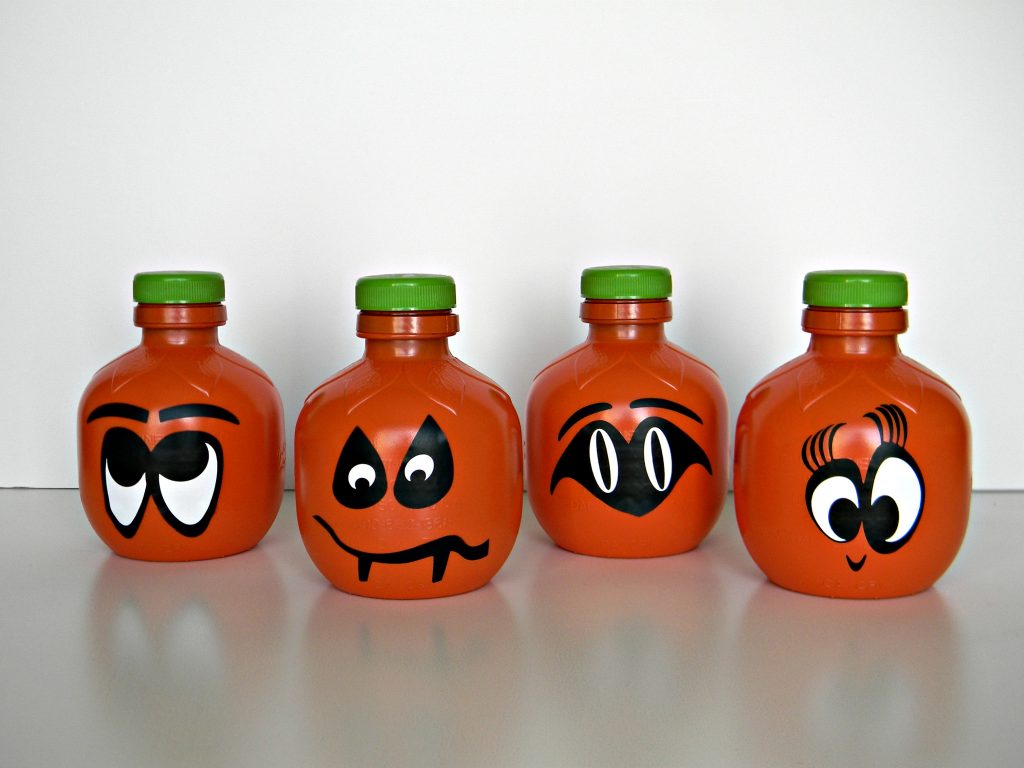 Fill them with a favorite candy and they're ready to give as a party favor, a class treat or a cute neighbor gift. You could even take the faces off, add some twine and a tag and they could be used as place cards for Thanksgiving dinner.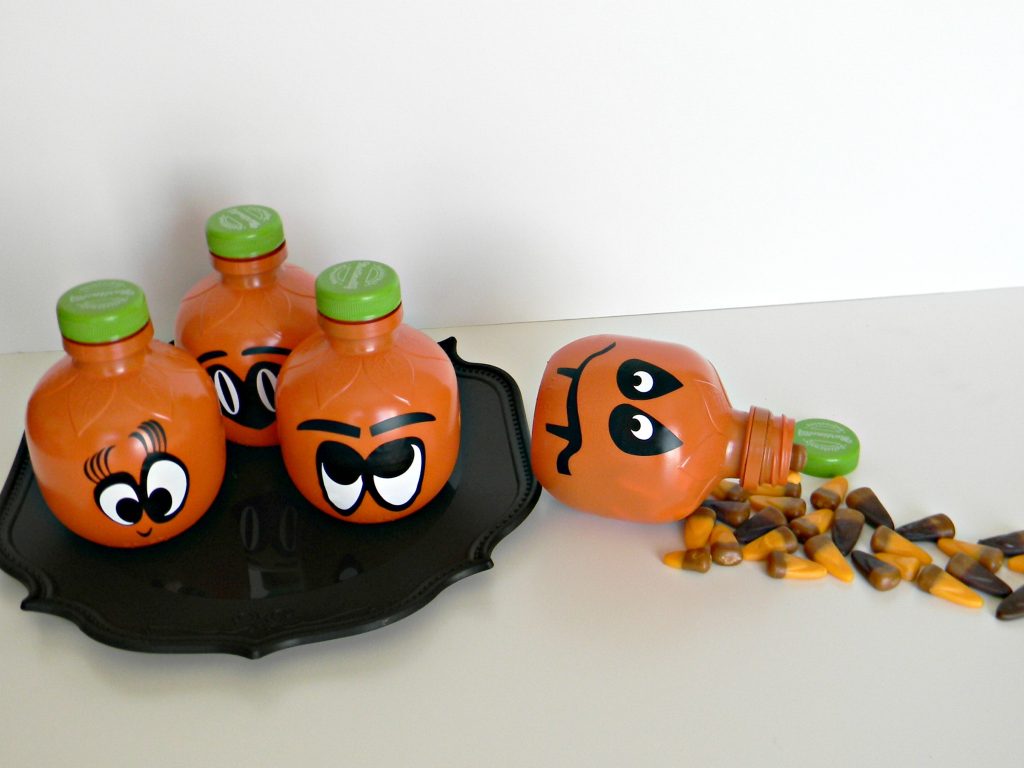 Halloween crafts and decorations are so fun. Do you decorate and craft for Halloween?