These Halloween Sour Cream Containers have been on my list to make for years. I can't believe it took me this long to get around to making them. Since Halloween is the next big holiday I decided to go with a Halloween theme, but they would be easy to custom make for any holiday or celebration by simply changing the paper you use. You could also add tags or labels to them.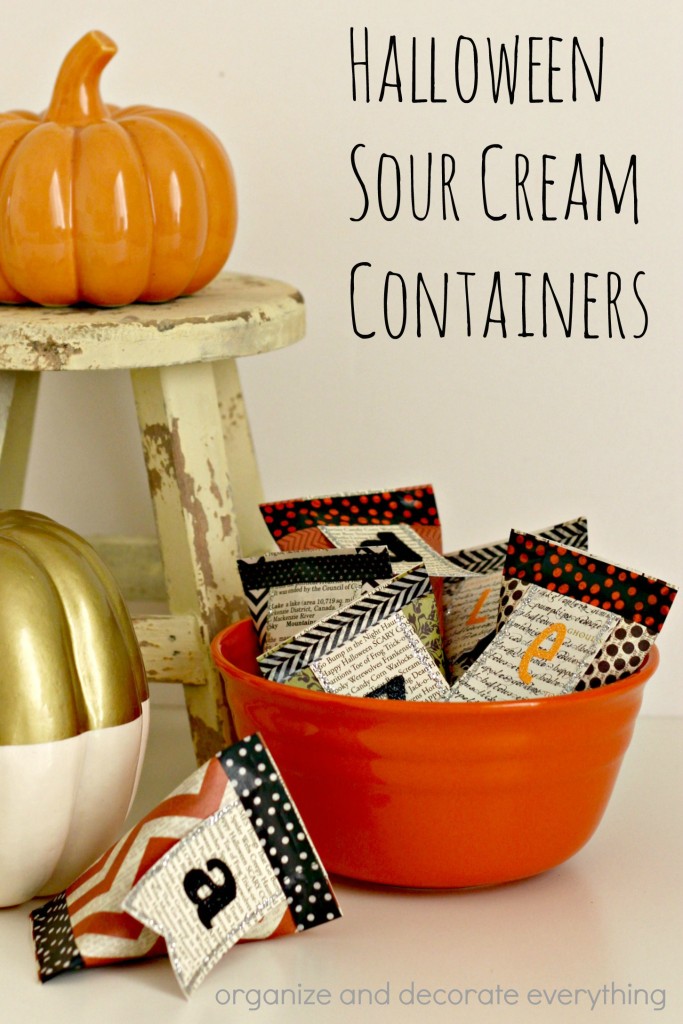 Affiliate links are supplied for your convenience.
Supplies needed:
Halloween themed paper
letter stickers
washi tape
stapler
double-sided tape
glitter glue
candy or small toy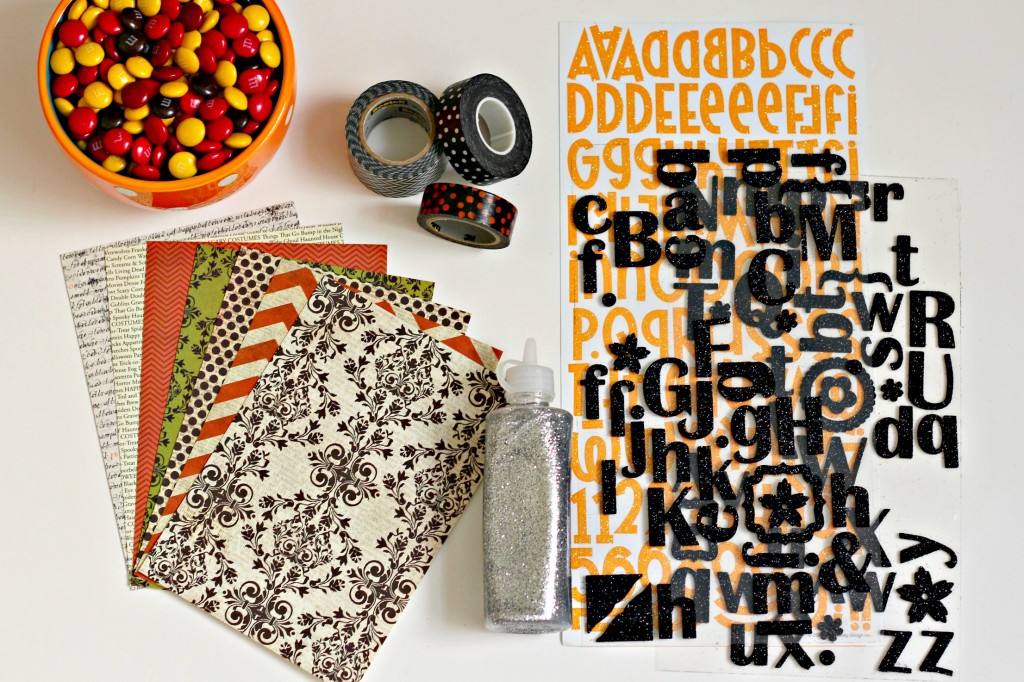 Cut Halloween themed written paper or dictionary pages to 1 1/2″ x 3″ size. Cut up 1/2 inch at the bottom to make a flag or banner shape. Outline flags in glitter glue leaving a portion of the top without glitter, the washi tape will be covering this area. The glitter glue will need to dry from 1/2 hour to an hour so you can move on to making the container now.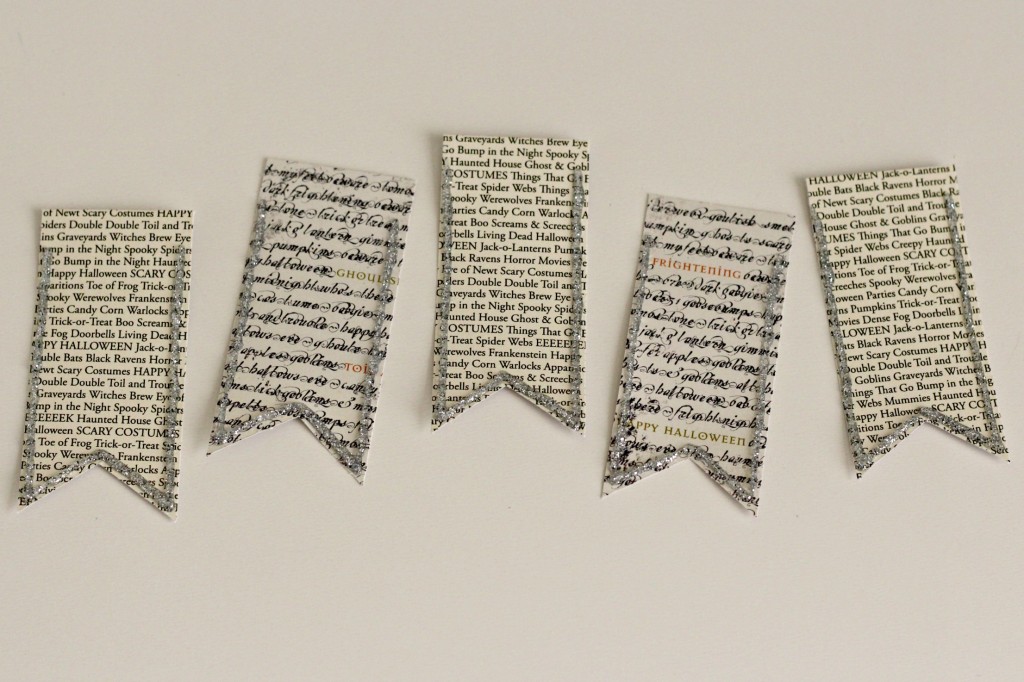 Cut the patterned paper to 4″ x 6″. Place a piece of double-sided tape on the right side of the 4″ side of the paper, close to the edge.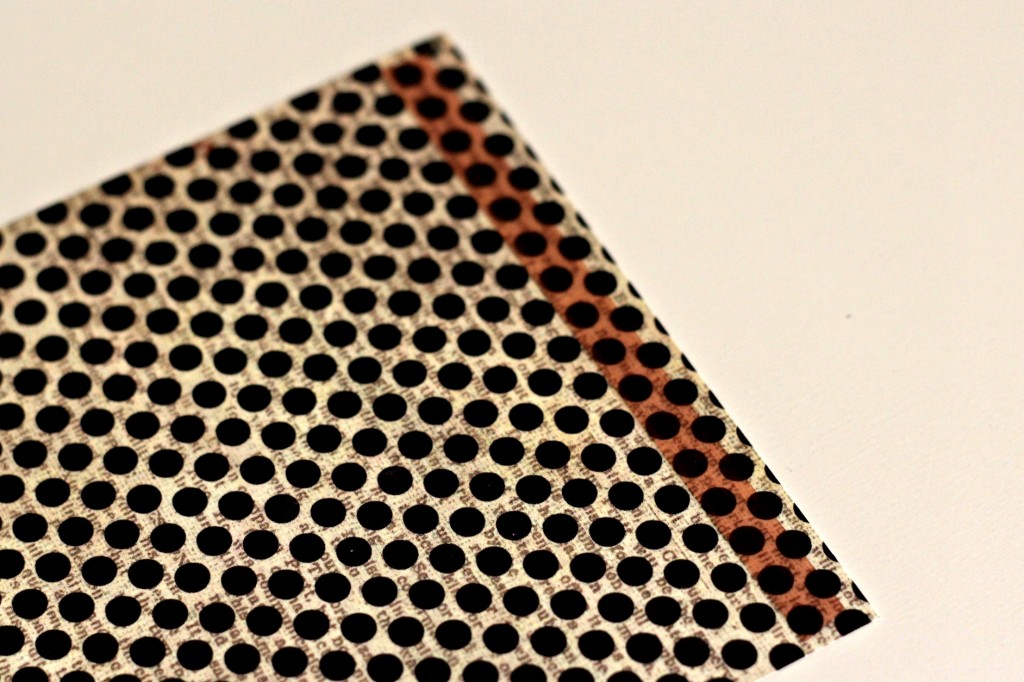 Fold the paper over and secure the end to the double-sided tape. It will be in a tube shape.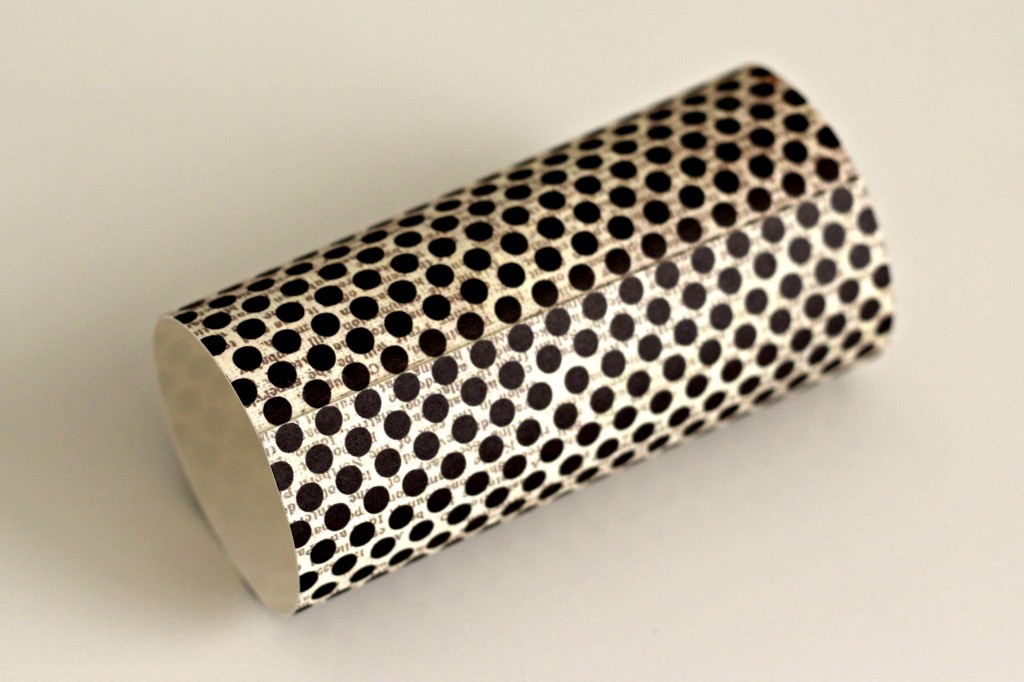 Flatten one end of the tube and staple the end in two places (as shown).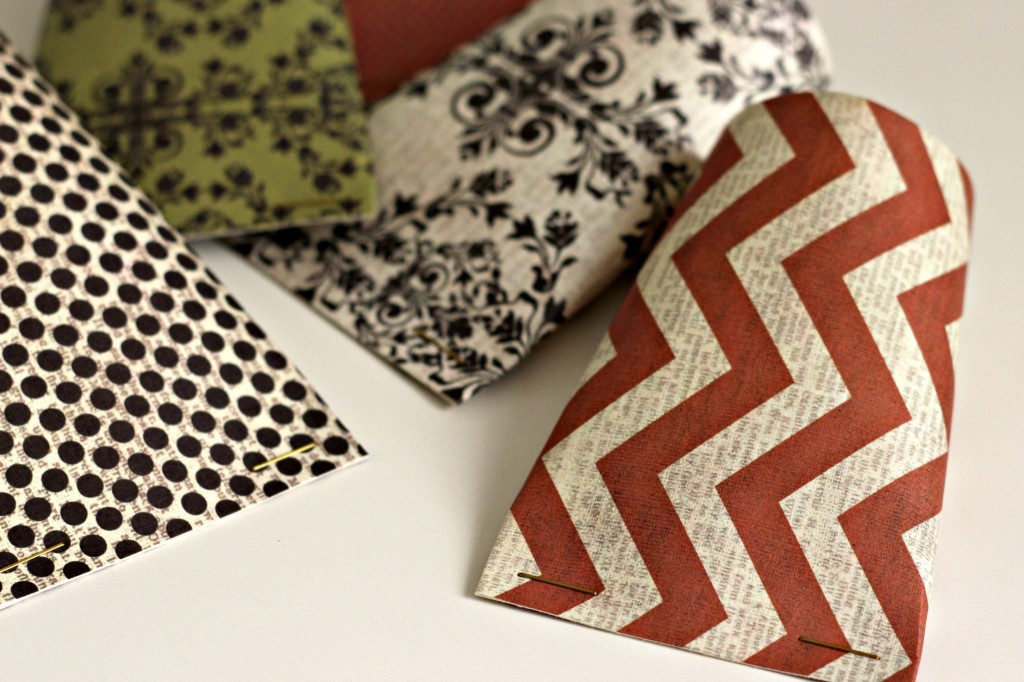 Attach a letter sticker to the center of the flag. I used the initials of my family.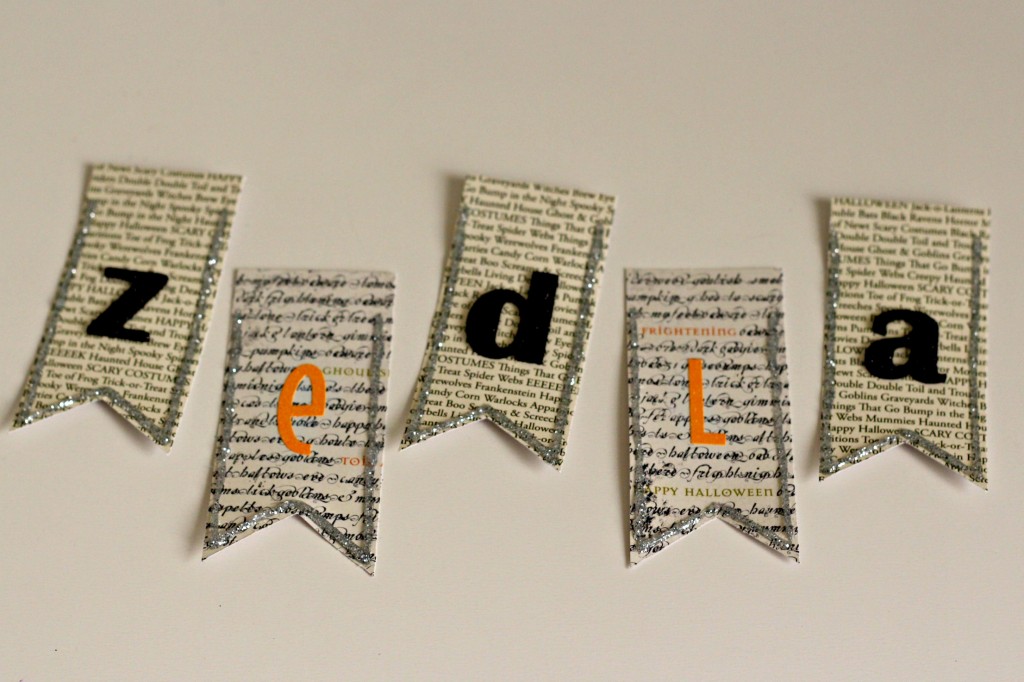 Then staple the flag to the center of the stapled end of the tube.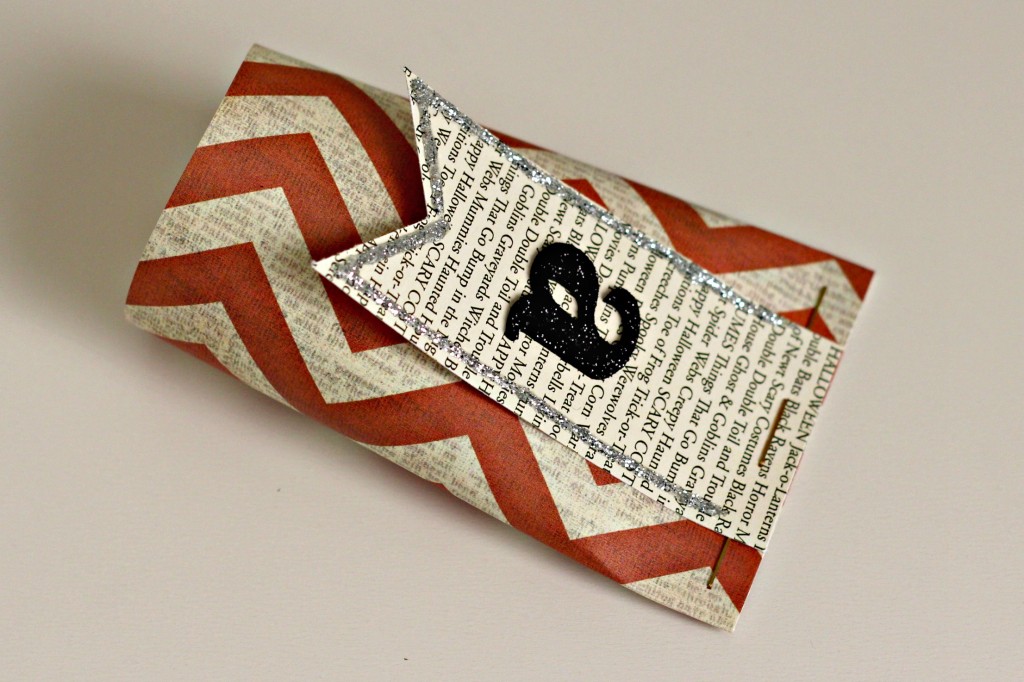 Wrap a piece of washi tape around the stapled area of the tube to hide the staples and add another pattern to the container.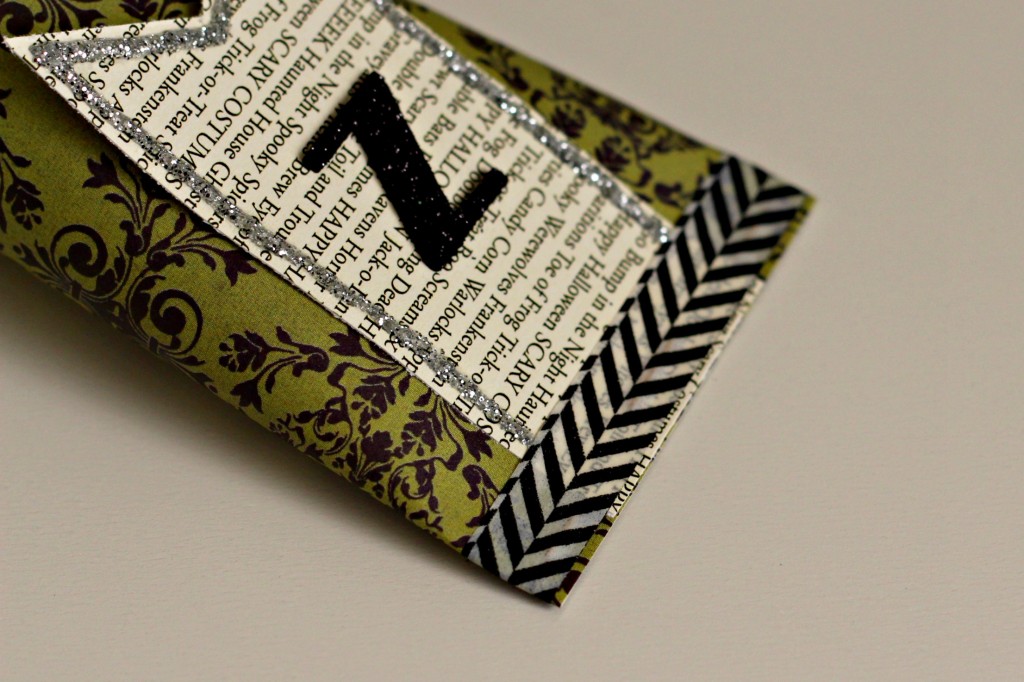 Fill the sour cream container with candy or a small toy. I filled ours with m&m's. Flatten the end of the paper going in the opposite direction of the top, staple in place then cover staples with washi tape again. Here's the finished product and shape.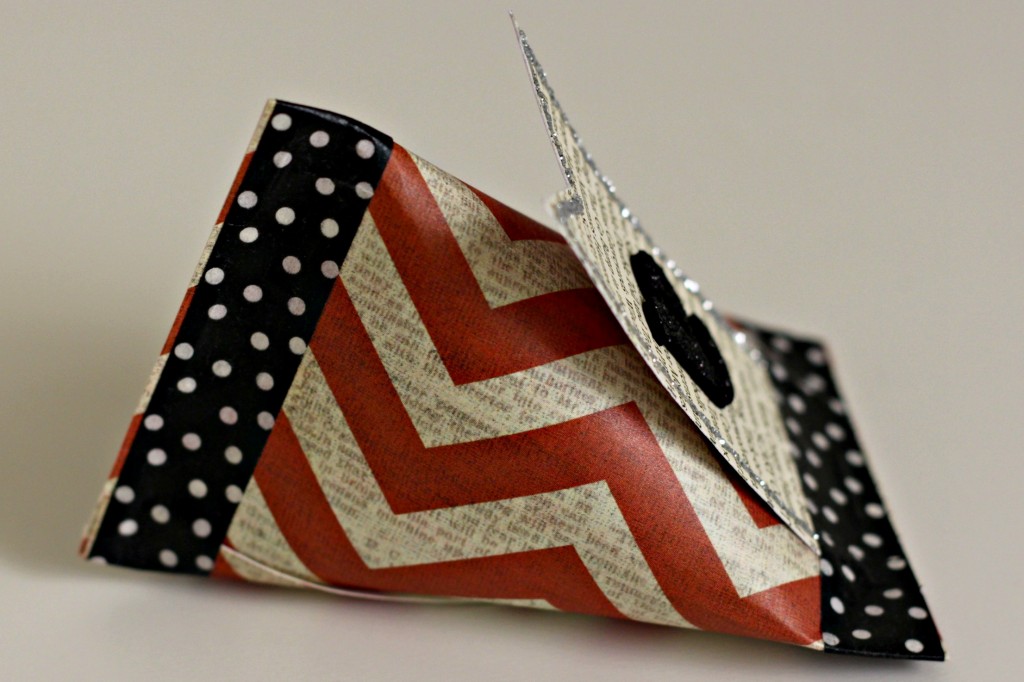 These are fun to make for a classroom party, Halloween party favors, or even a small gift for the neighbor kids.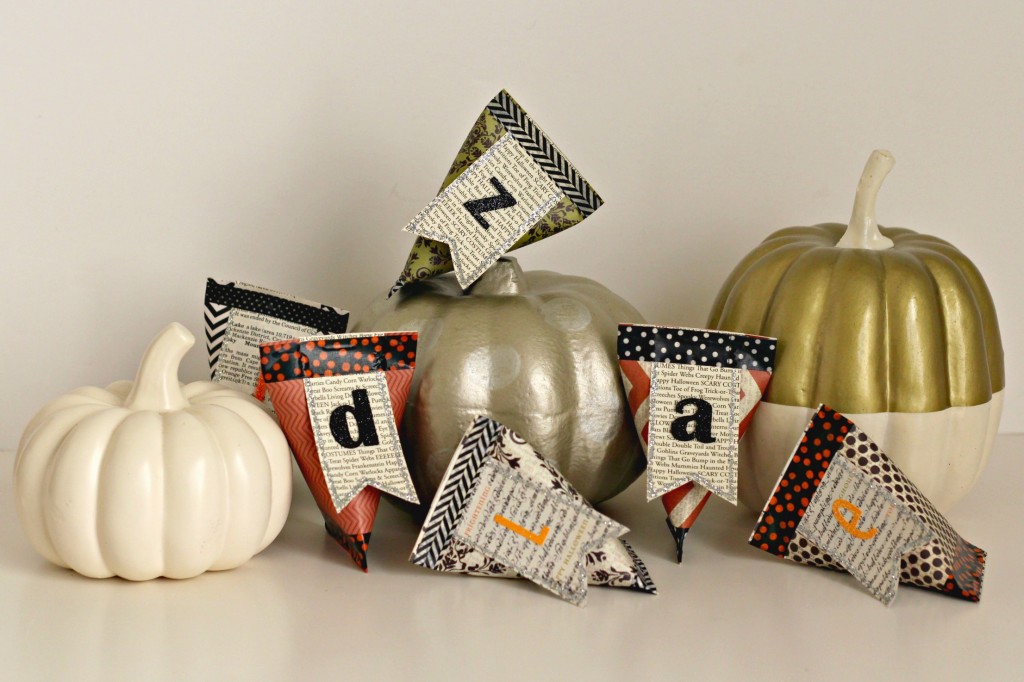 I think I might make these again for Christmas when our whole family is together. I might try making them a little larger so I can fit more treats in. They would make fun place cards for Thanksgiving or Christmas.