A lot of people do a big Spring Cleaning once a year but I prefer to do several specialized cleanings throughout the year. Once the kids have gone back to school and before the craziness of the holidays start I like to do a good Fall Cleaning and Maintenance of my home. I feel good knowing the house is clean and maintained before the weather turns cold and holiday guests start arriving. Plus I have more time to enjoy the season and spend time with my family once the house is in order.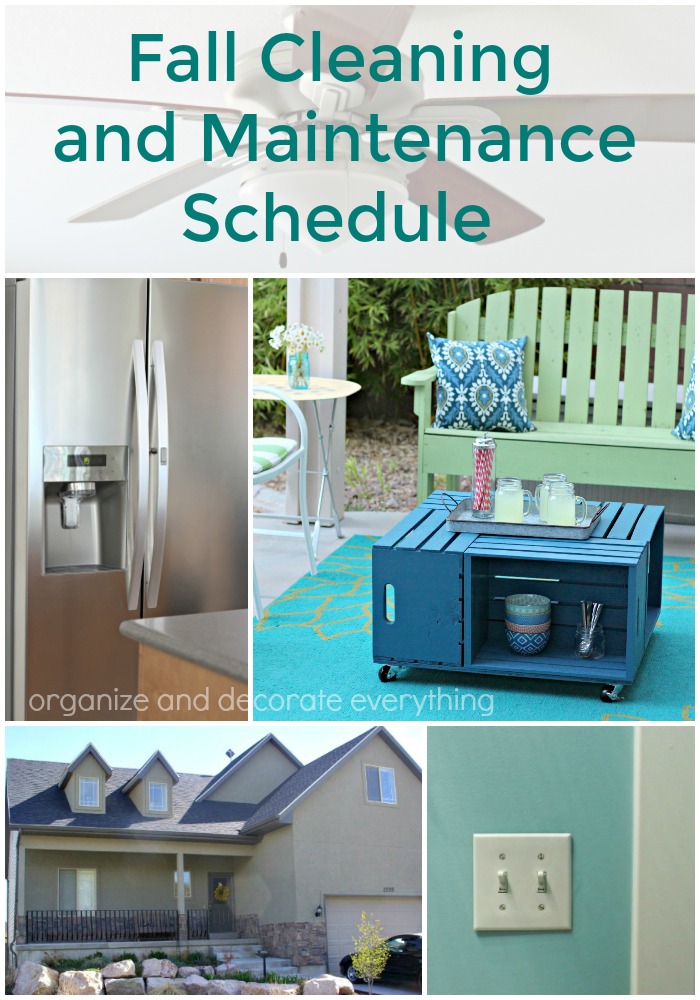 I have a printable checklist available for you at the bottom of this post.
Let's start with the interior of the house:
-Wash all of the windows
-Vacuum blinds or dust with a microfiber cloth
-Clean and launder window coverings. Sometimes I also change them to a heavier fabric
-Wash walls with vinegar and water
-Clean ceiling fans and lights. Replace any blown light bulbs
-Vacuum and spot clean upholstered furniture and decorative pillows
-Clean carpets. Rent a machine or hire a professional
-Clean and reseal wood floors if needed
-Dust or vacuum the coils on the back of the refrigerator
-Test smoke and carbon monoxide detectors. This is a good time to replace the batteries
-Replace furnace filters and vacuum vents
-Inspect and clean chimney. Hire a professional if needed
-Clean out storage area. You've probably dumped things in there throughout the Summer, now is a good time to clean it out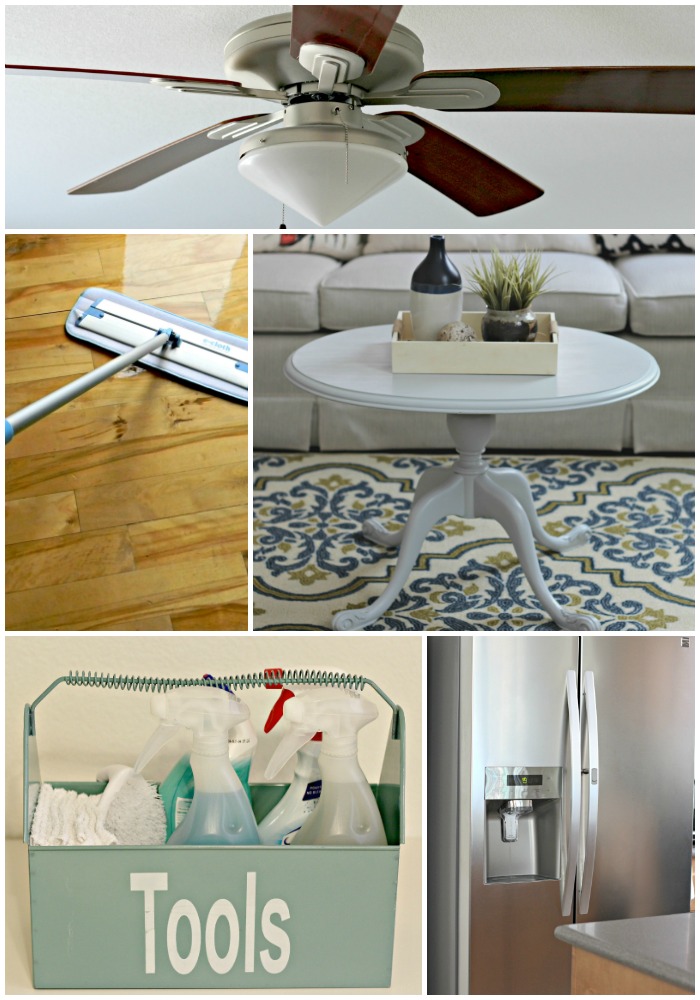 Now the exterior of the house:
-Check and clean gutters and down spouts. We've had to clean birds nests and leaves out of ours. Check for holes too
-Check weather stripping around doors and windows
-Check exterior door thresholds. Raise the threshold to prevent warm air from escaping and cool air from entering
-Check garage door seal. Add an extra piece if needed
-Clean and cover patio furniture and store cushions
-Drain and store garden hoses or at least remove them from the house faucet and drain
-Wash all outside windows
-Check exterior paint on house, trim, railings, and deck. Repaint any needed areas
-Clean and cover grill and any large outdoor items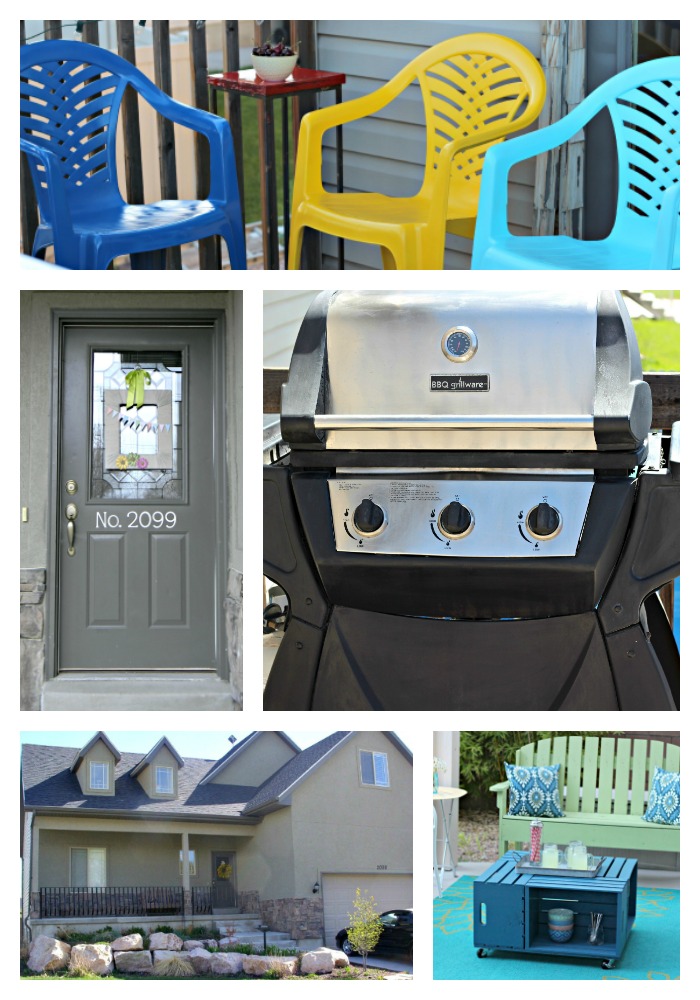 You could do all of the interior chores one weekend and the exterior the next. I'm doing my house the next 2 weeks so I can have it all done before October.
Happy Cleaning!
Fall Cleaning and Maintenance checklist printable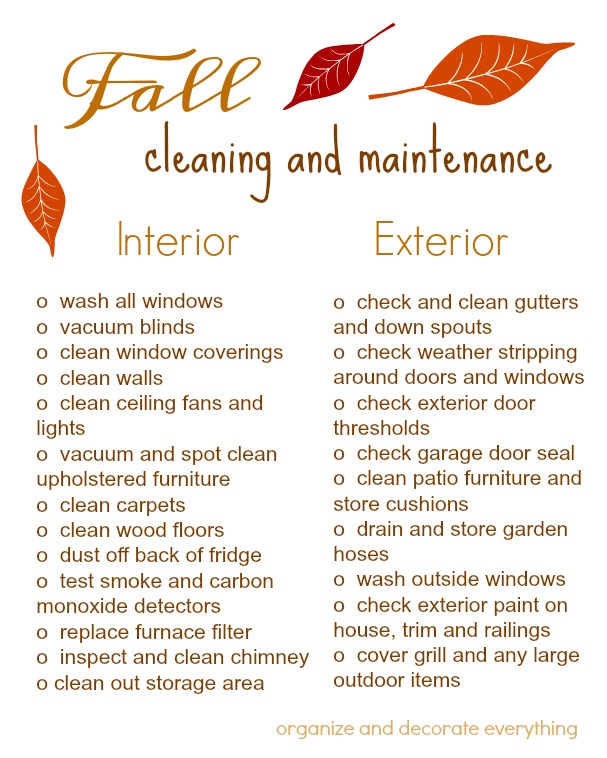 If you would like to use the printable for yourself, just click the link above the print. Printables are for personal use ONLY and are available to subscribers of Organize & Decorate Everything. SUBSCRIBE NOW to get full access to all printables. I would recommend getting the posts delivered by email.
I have had a few questions about sizing the printables. If you save the printables to your computer you can then select the size you desire before you print them out.
If you would like to see more printables for your personal use check out these pinterest boards full of awesome prints: