Make a child friendly Halloween Spook Banner using craft paper and a few other supplies. Your kids will love it and love helping you make it.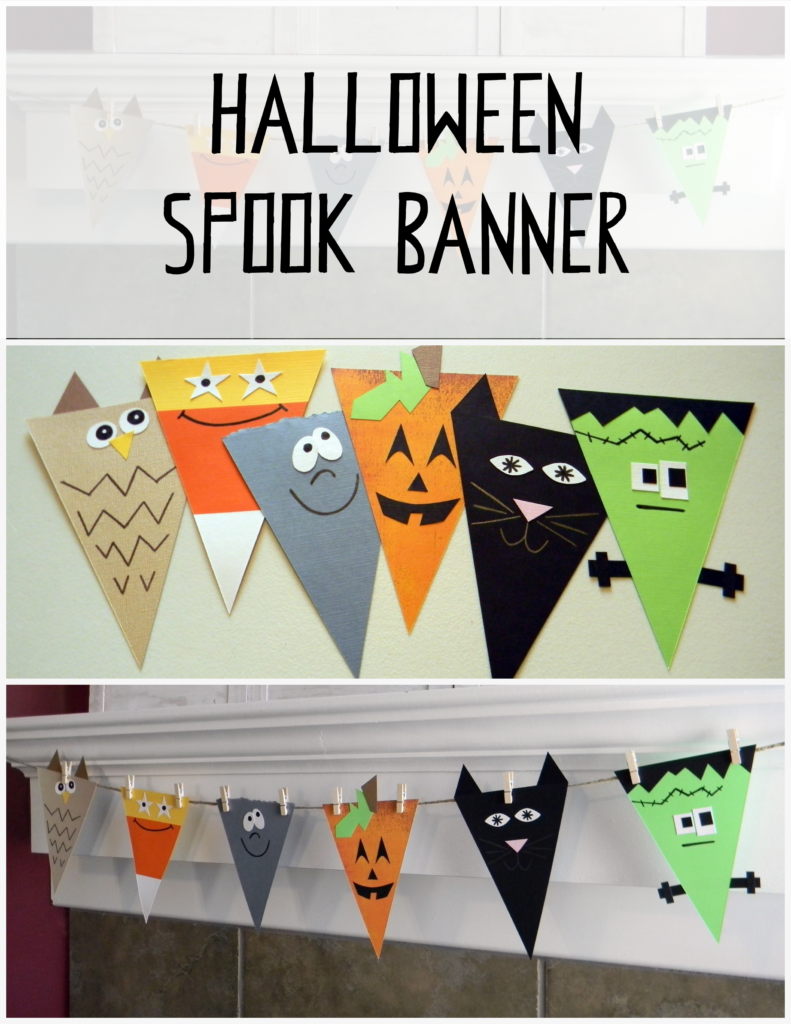 Are you ready to start decorating for Halloween? I'm not ready yet but I'm ready to start Halloween crafting. When it's time to decorate for Halloween I'll be more than ready to pull out the spooky decorations. This Halloween Spook Banner is a fun project for the kids to make and add their own special touches.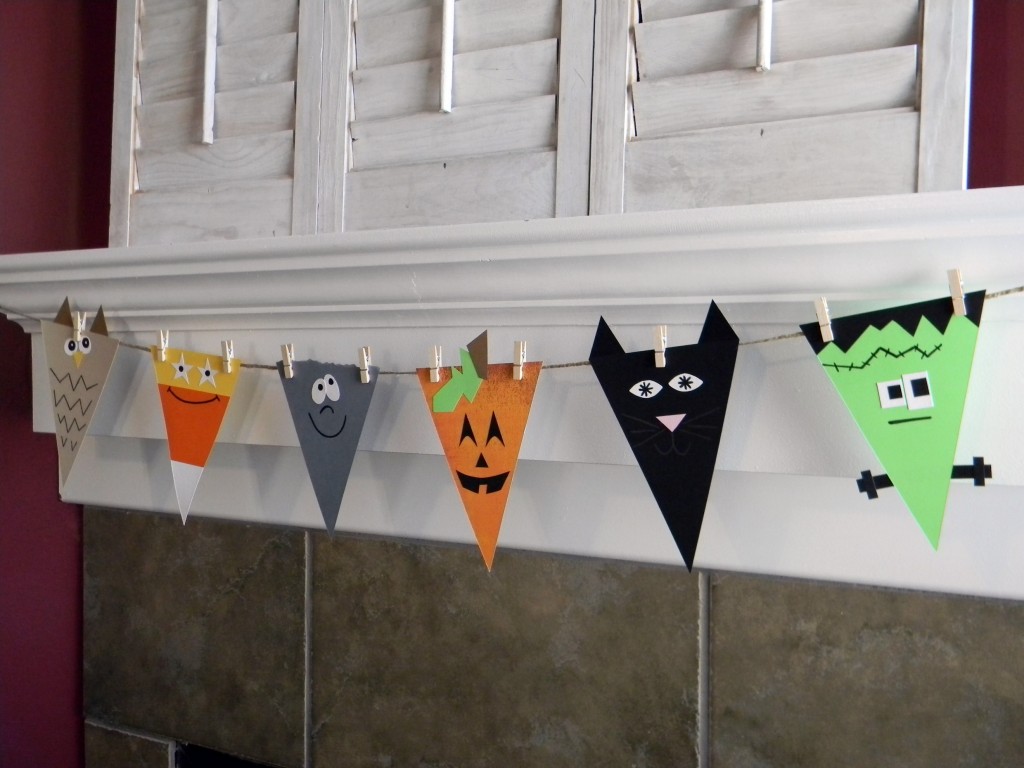 Since the banner is made out of scrapbook paper it's an easy and affordable Halloween decoration. You probably already have all of the supplies you need. I would use cardstock so the paper is more rigid.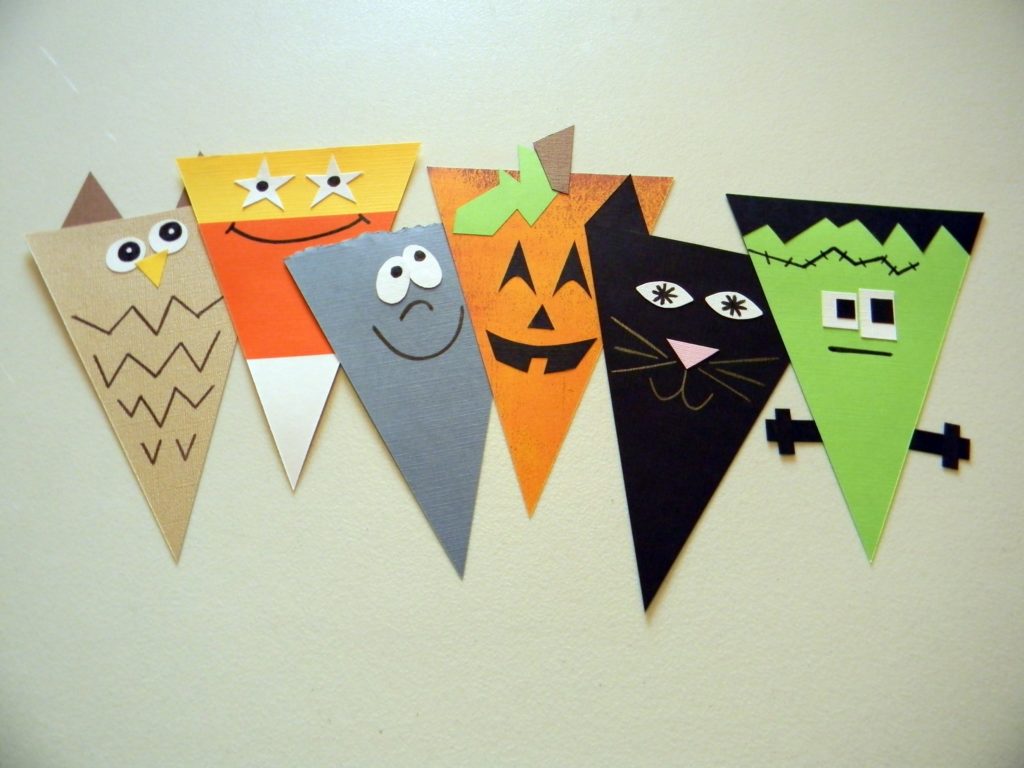 Other supplies you'll need:
Paper cutter
Scissors
Twine
Small clothespins
Glue stick
Markers/Colored Pencils
Start by cutting the paper into triangles measuring 5″ wide x 7″ high. If you want to make several banners you should be able to get 2 triangles out of each sheet of paper. These are the colors I'm using but you can vary them slightly if you like or if you don't have the exact color. Don't stress making them perfect, just have fun creating with the kids.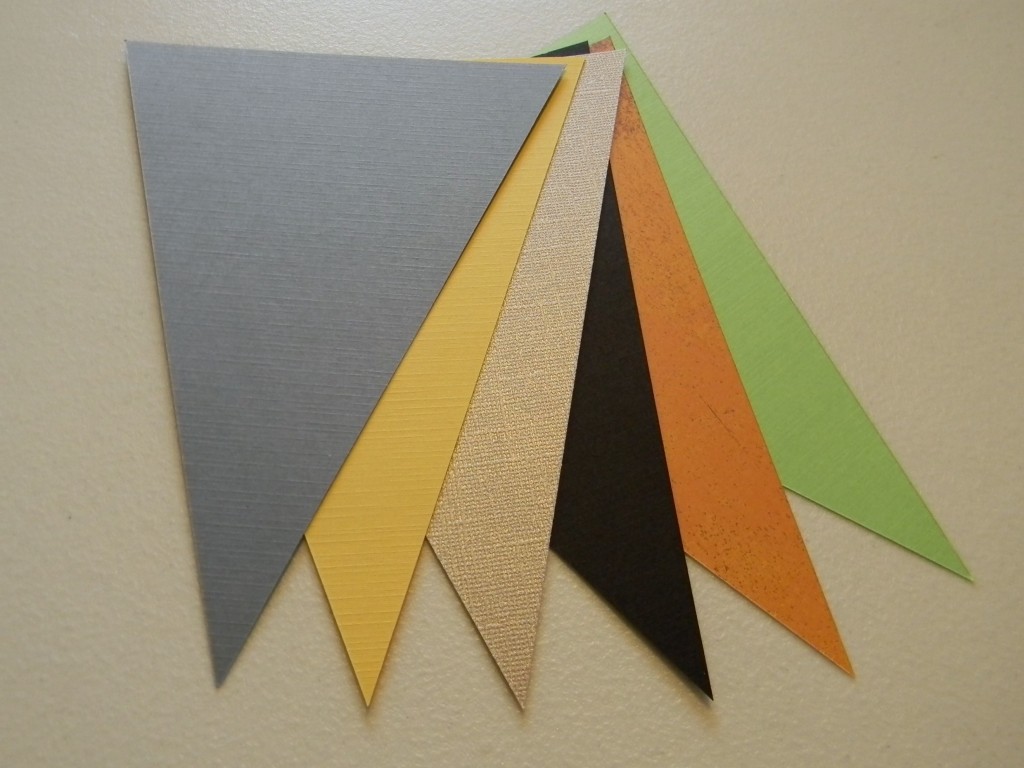 Free hand the faces then cut them out and use a glue stick to secure them to the triangle shapes. For the pumpkin I made a jack-o-lantern face then a stem and leaf for the top using paper scraps.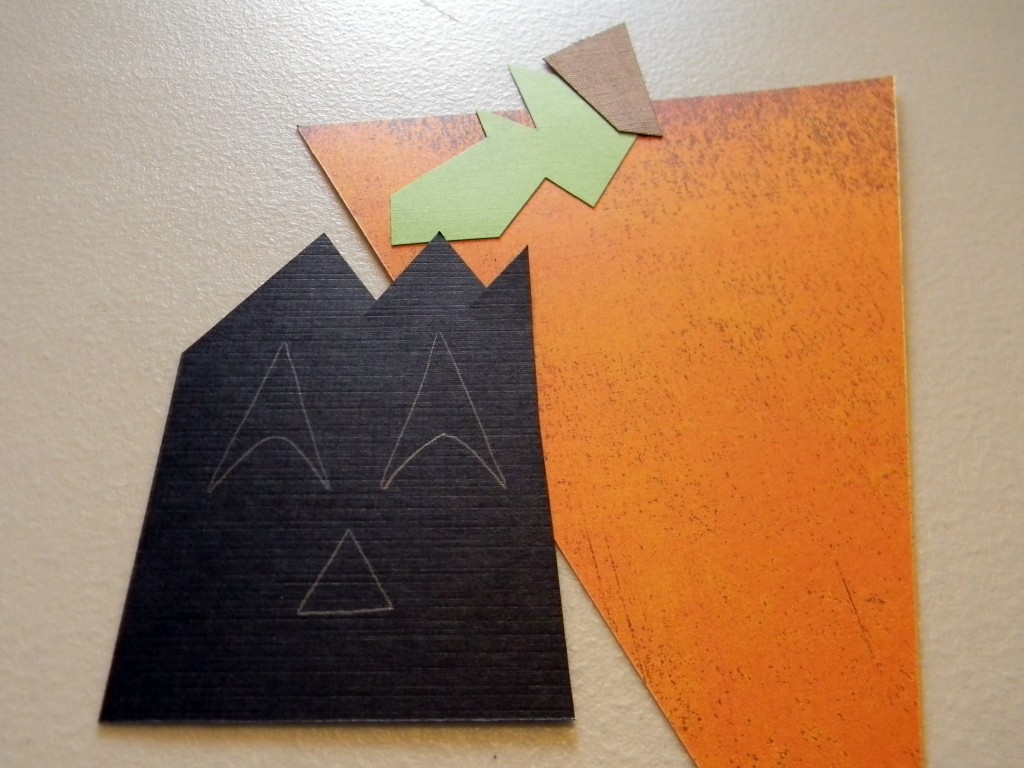 Draw and cut Frankenstein's hair in a random zig zag shape. Use scrapbook paper for Frankenstein's eyes and bolts, then use a marker for his mouth and scar. Use my designs as a guide to create your own.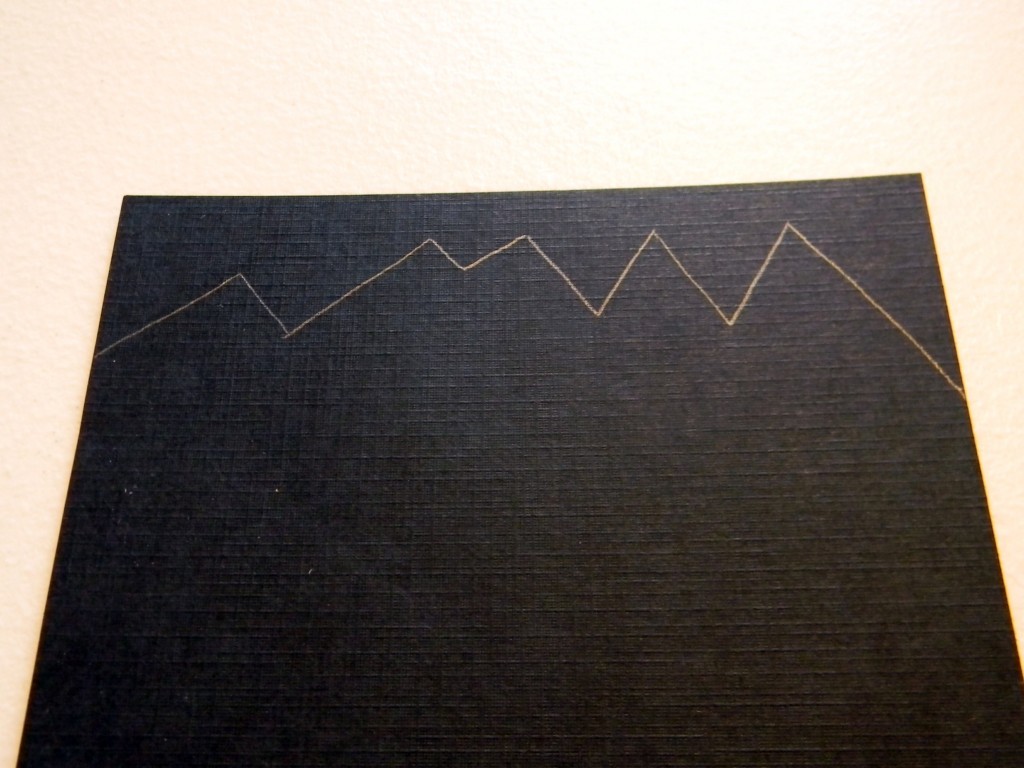 The feather details on the owl were added using a brown marker. Use paper scraps for the ears and beak and a black marker on white paper for the eyes.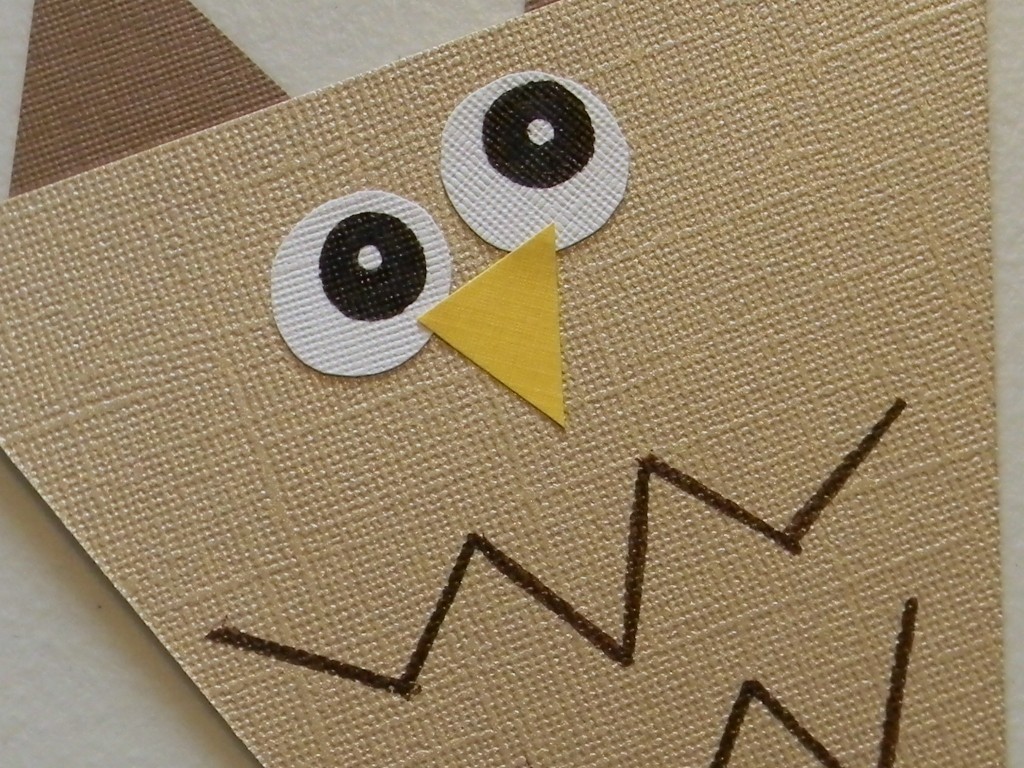 The cat's whiskers and mouth were added using a colored pencil. Make the eyes, nose and ears using paper scraps. I made all the character eyes different. You can make them like mine or create your own designs.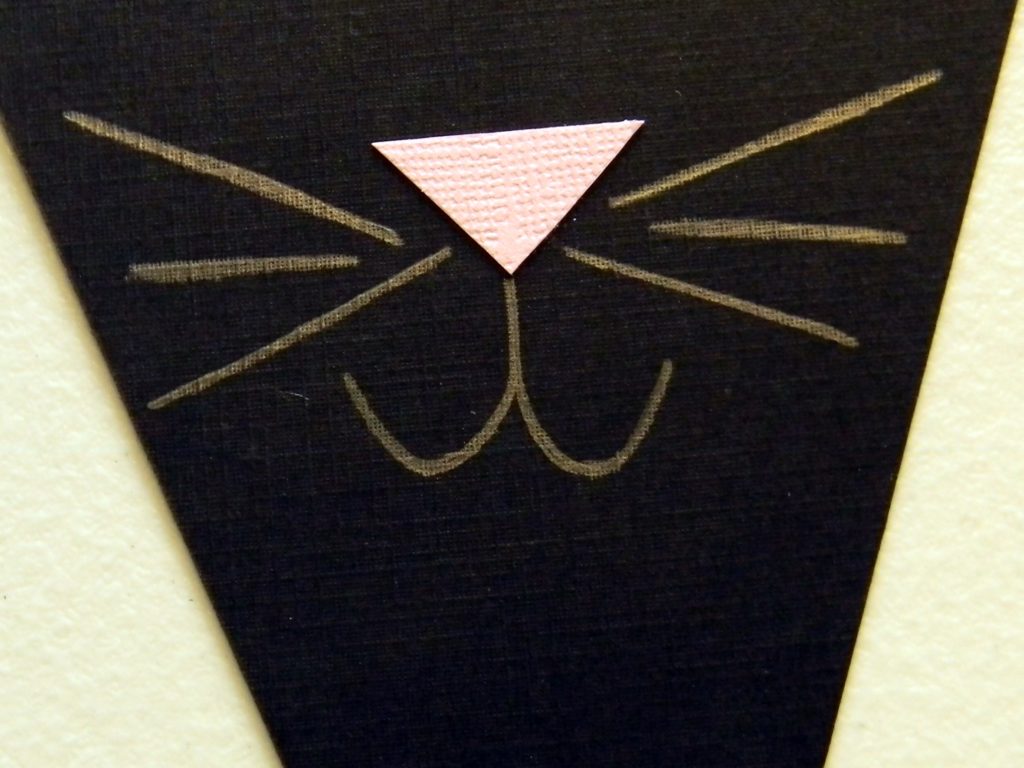 Piece yellow, orange and white paper together to make the candy corn. Start with the large yellow triangle paper then cut the orange and white paper to size and glue them in place. Cut small stars out of white paper for the eyes then use a black marker to make the mouth and pupils.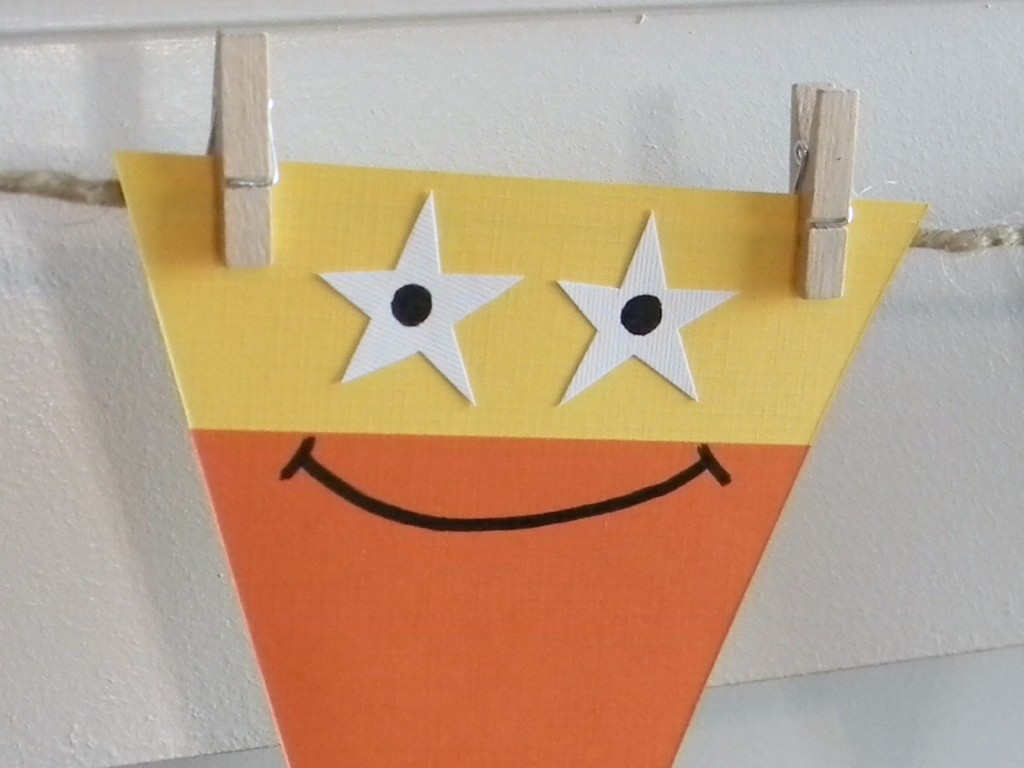 Start the ghost by tearing off the top of the gray triangle piece. His face is really easy to make using a marker and cutting out ovals for his eyes. I really like his goofy face. He's definitely a friendly ghost.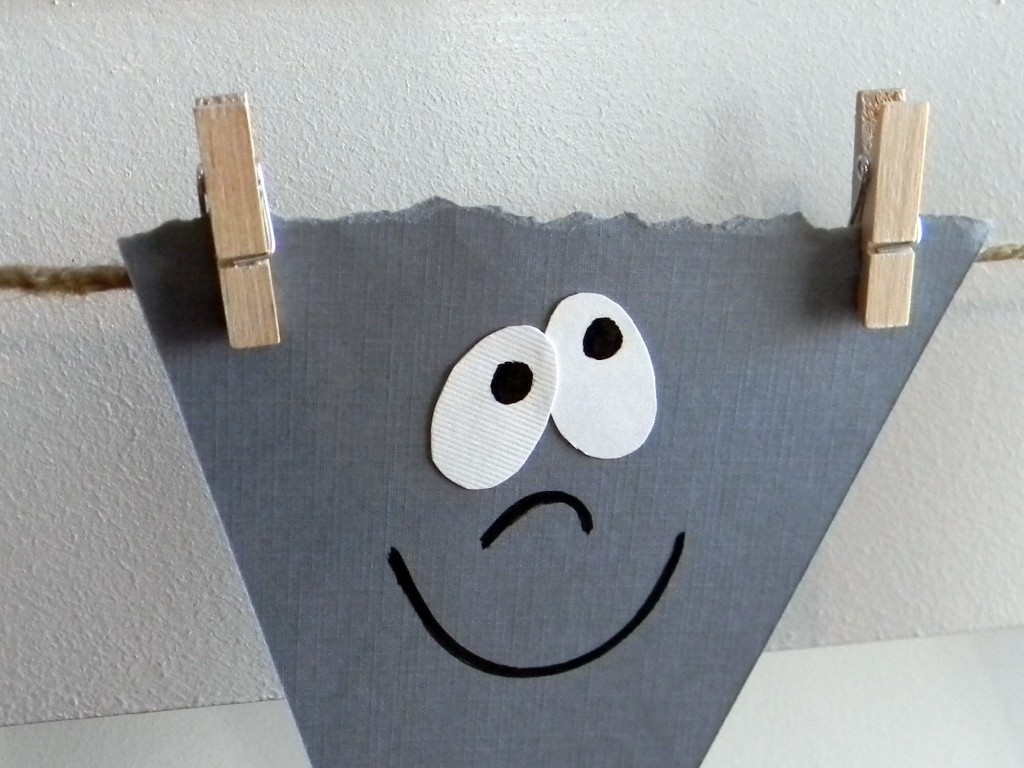 Put the banner together using twine and clothespins. You can hang it on the mantel, in front of a window, or on a cabinet. I really love working with paper. It's been a while but it's so relaxing.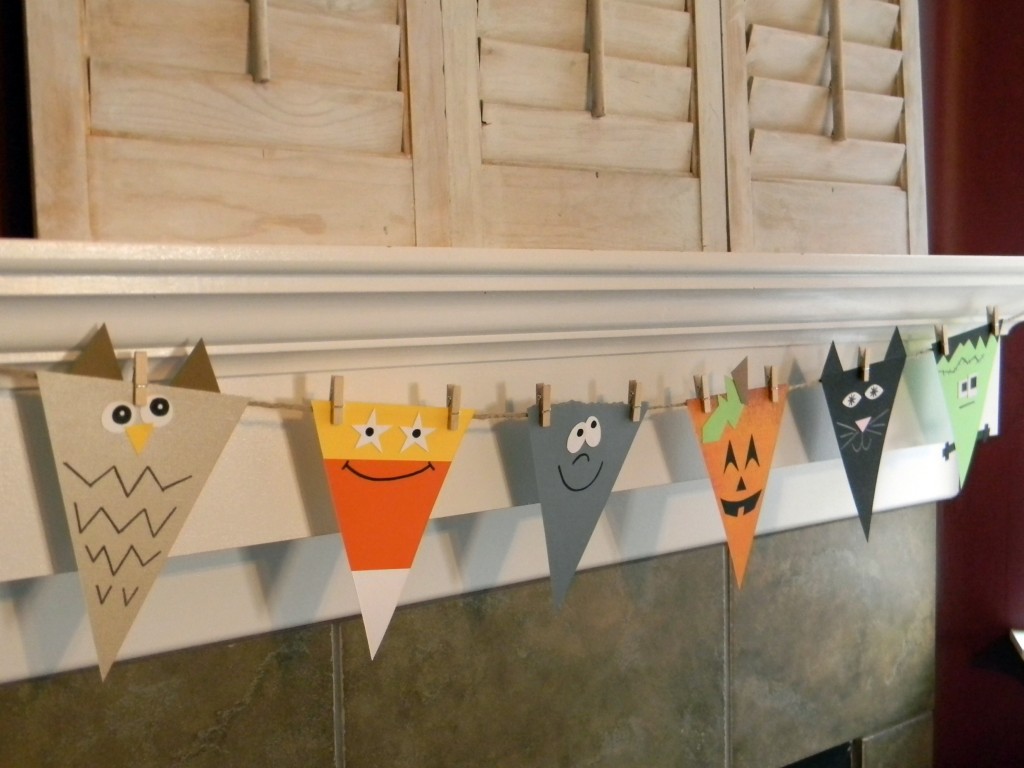 The Halloween Spook banner is ready but I'm putting it away until October or maybe later in September. Once I'm ready for Halloween it will be the first decoration to come out.
Which is your favorite character? I think mine is Frankenstein.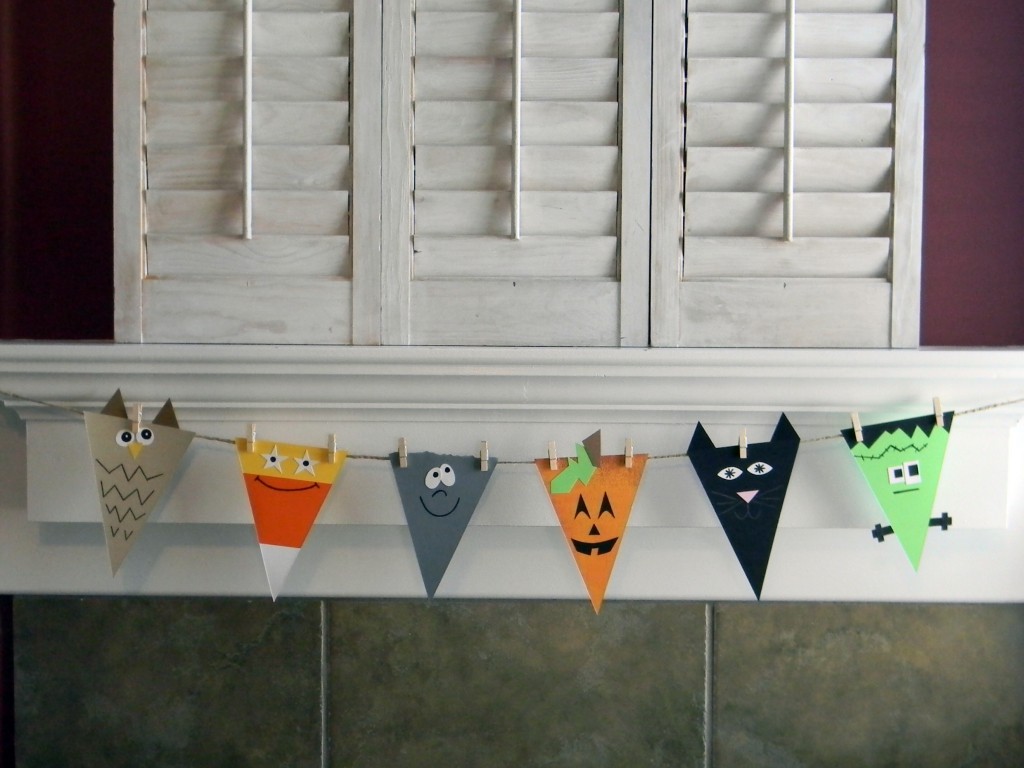 Pin it for later: Halloween Spook Banner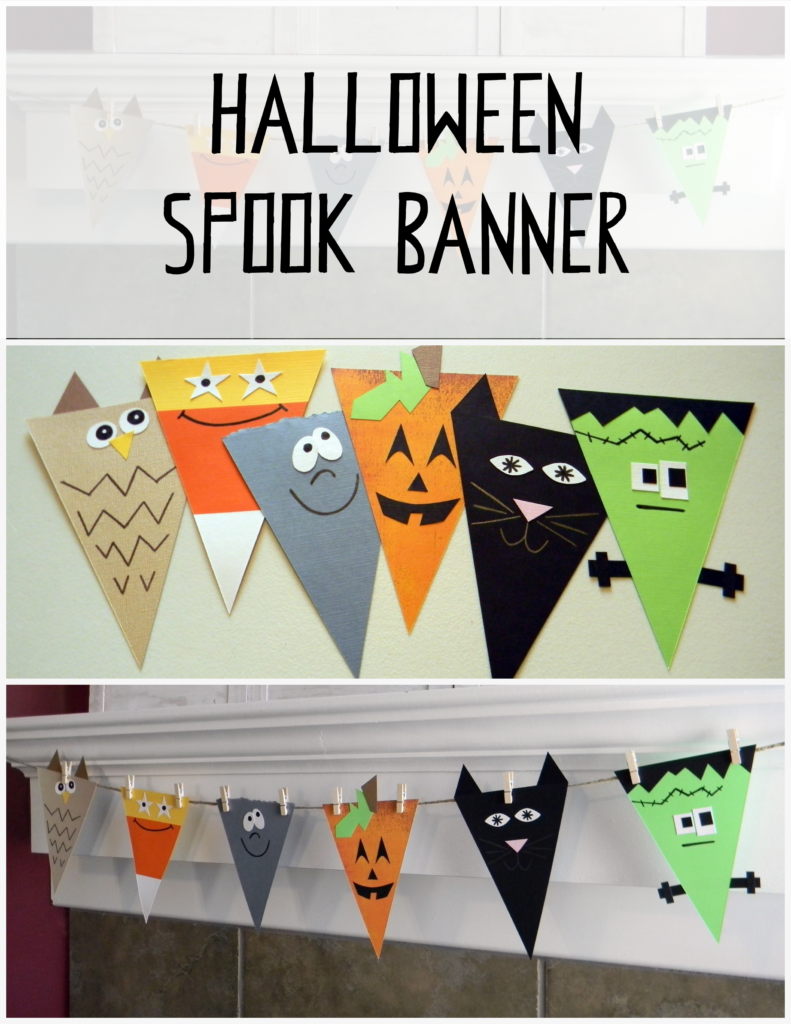 You might also like these posts:
Halloween Kids Crafts
Halloween Witches Hat