I'm usually scrambling to get projects made for upcoming holidays so I am determined to get things done ahead of time from now until the end of the year. I'm doing pretty good so far but let's see how long it lasts, things always seem to come up. I have a schedule made out and I'm trying to stick to it and if I make a project enough ahead of time then you'll be able to get it finished before the holiday too. How cute is this Halloween Witches Hat? I think you're going to want to make it and it takes less than 1/2 hour and that's only because you need to wait for the paint to dry.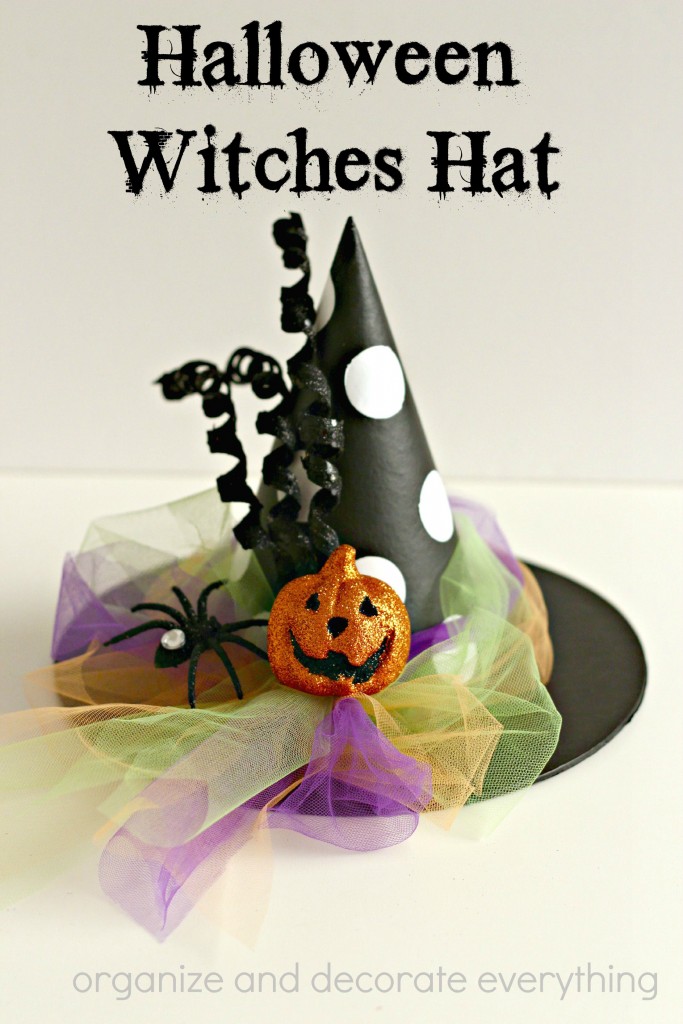 Supplies Needed:
Paper mache witches hat
White vinyl
1 1/8″ Circle punch
Black paint
Tulle in 3 different colors
Jack-o-lantern pick
Glitter spider
Decorative pick
Clear gem
Glue gun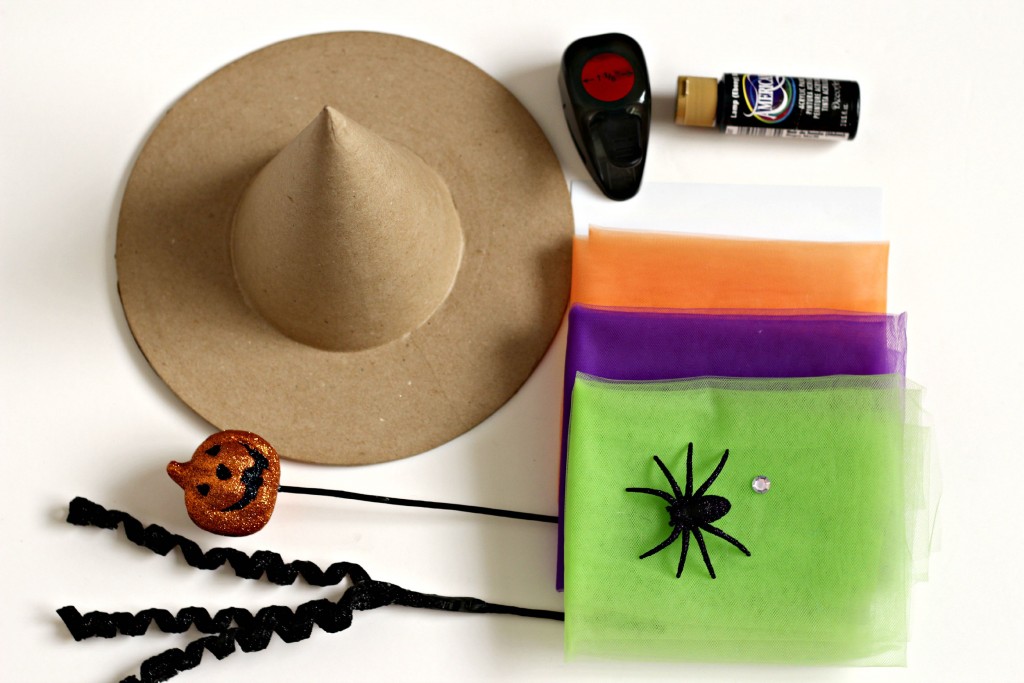 Use a sponge brush to paint the hat with the black paint. Wait for the first coat of paint to dry then apply a second coat.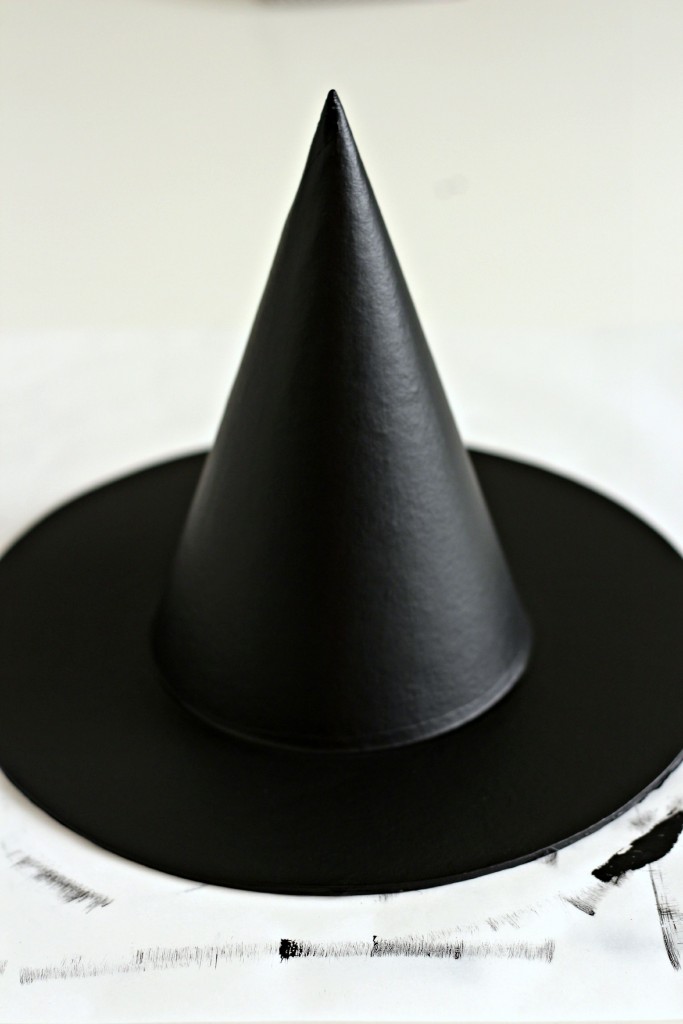 While the paint is drying, punch the dots out with the 1 1/8″ circle punch. I punched out 14-15 dots.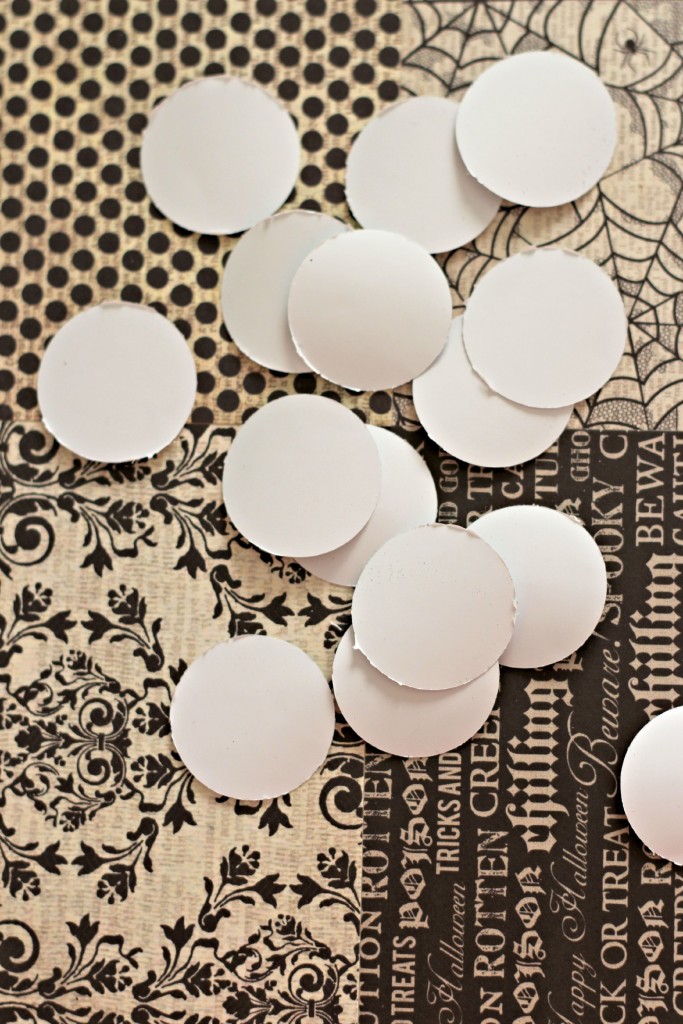 Place the dots on the hat randomly. Rub them on well. I didn't apply any dots on the brim of the hat.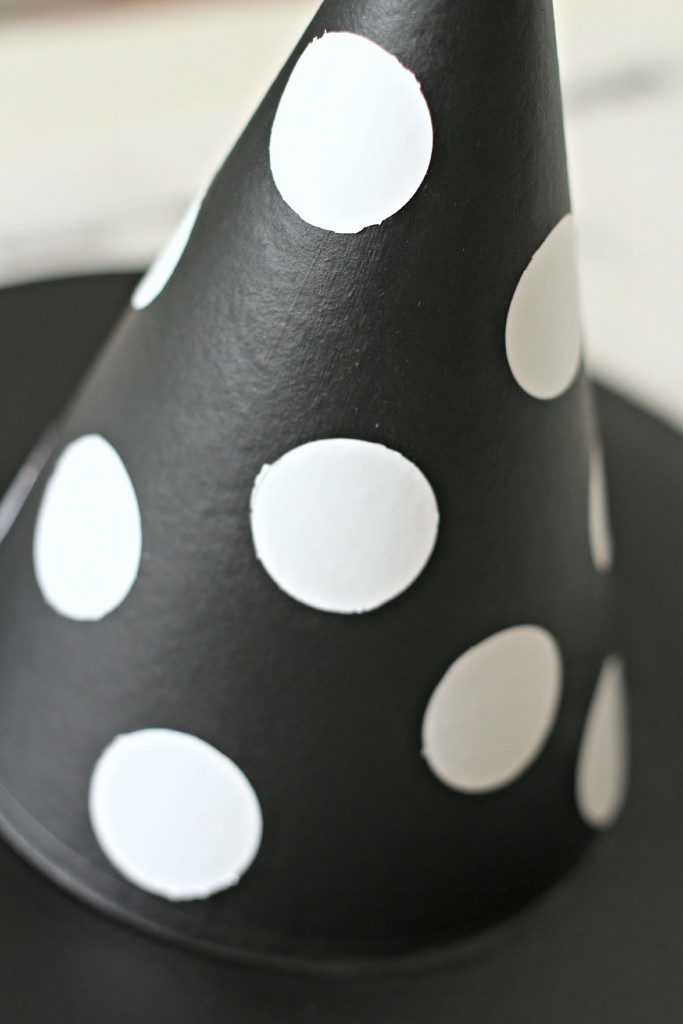 I had some left over tulle from a previous Halloween costume that I used to tie around the brim of the hat. I cut the pieces about 4″ wide and about 40″ long. You could also use ribbon if you have some.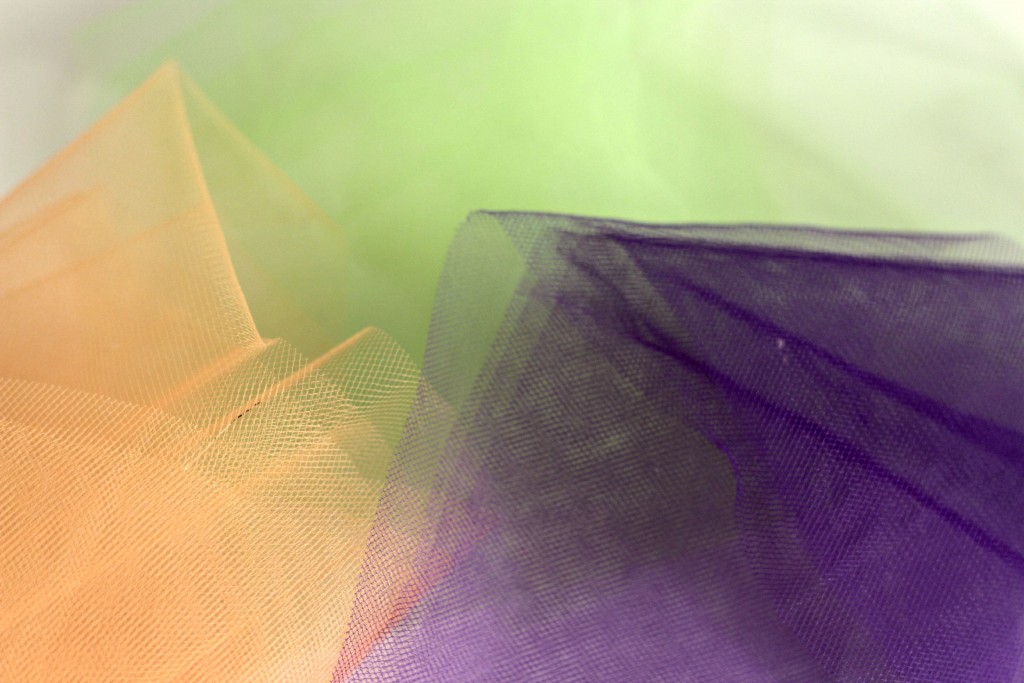 Gather the tulle pieces together and wrap around the hat. Tie together in a bow and fluff. It's a pretty messy bow, but I like it.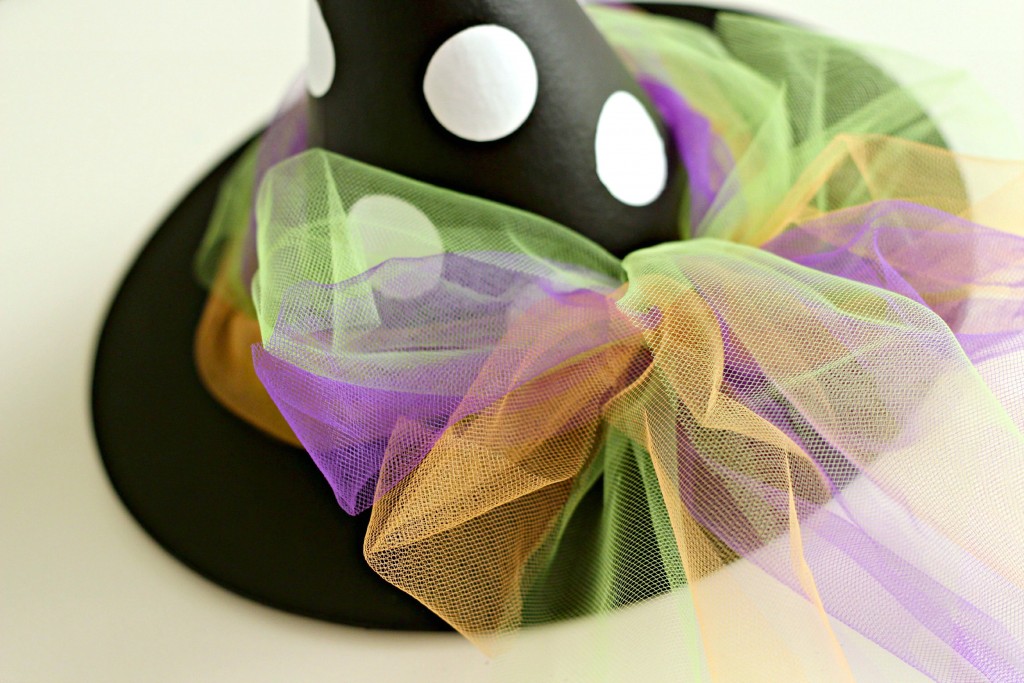 Glue the gem to the back of the spider for some added bling. Why not, right?!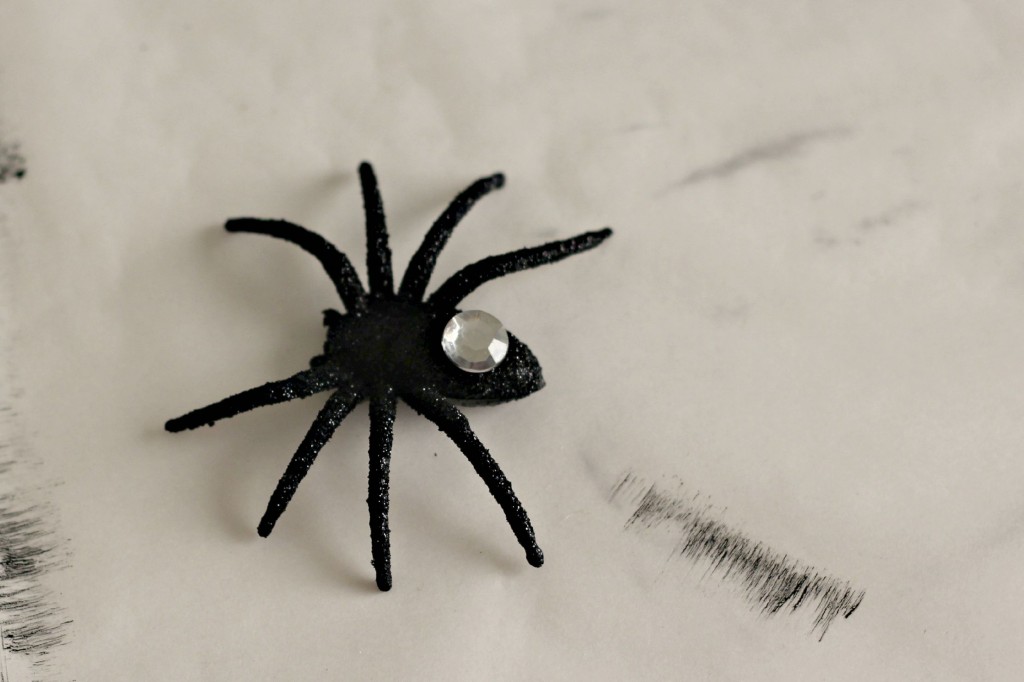 Use hot glue to add the embellishments to the hat. Glue the black spiral pick to the hat, then glue the jack-o-lantern to the top of the tulle bow. Add the spider next to the jack-o-lantern. I didn't glue the spider on.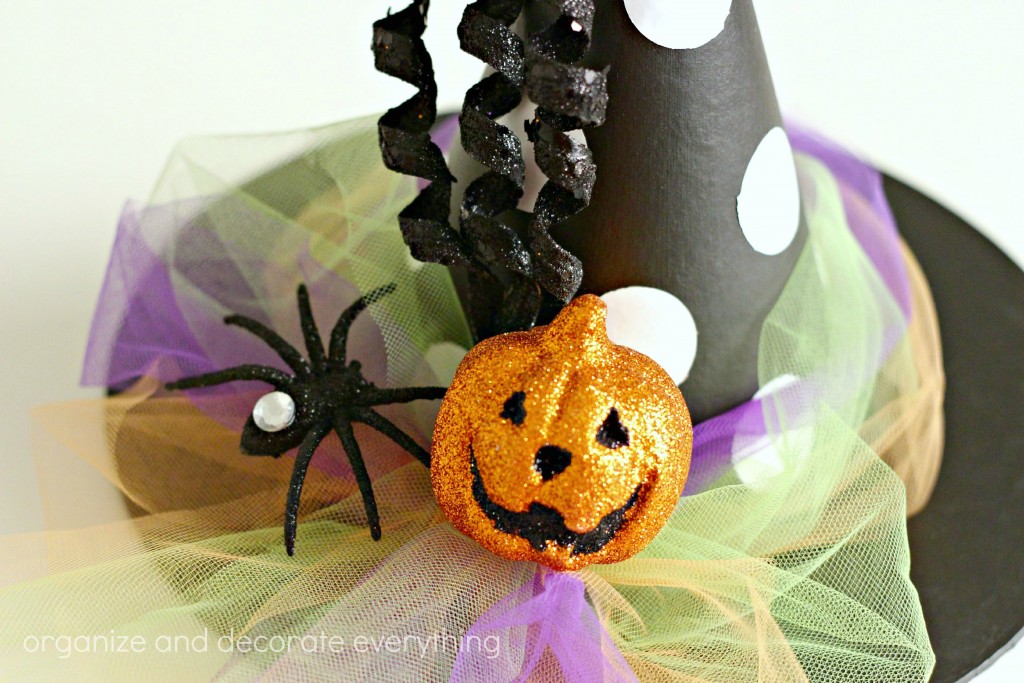 Now I have to decide where to put it. It might show up on the mantel or even the bookcase. We'll see. Are you going to make a Witches Hat? I would love to see it.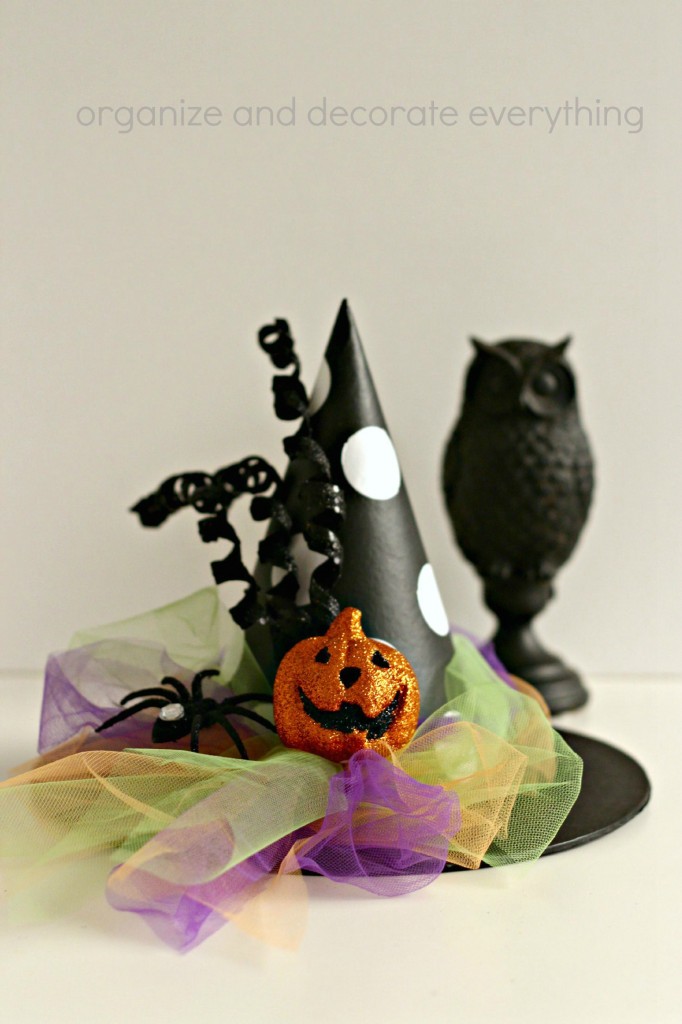 Check Out These Related Posts