Quite a few years ago I started using less cleaning products full of chemicals and started using more natural products. Not only did I find they cleaned just as good but they were also very easy and very inexpensive to make. This Spray Mop DIY Refill Cleaning Solution is only 3 ingredients and cleans like a champ.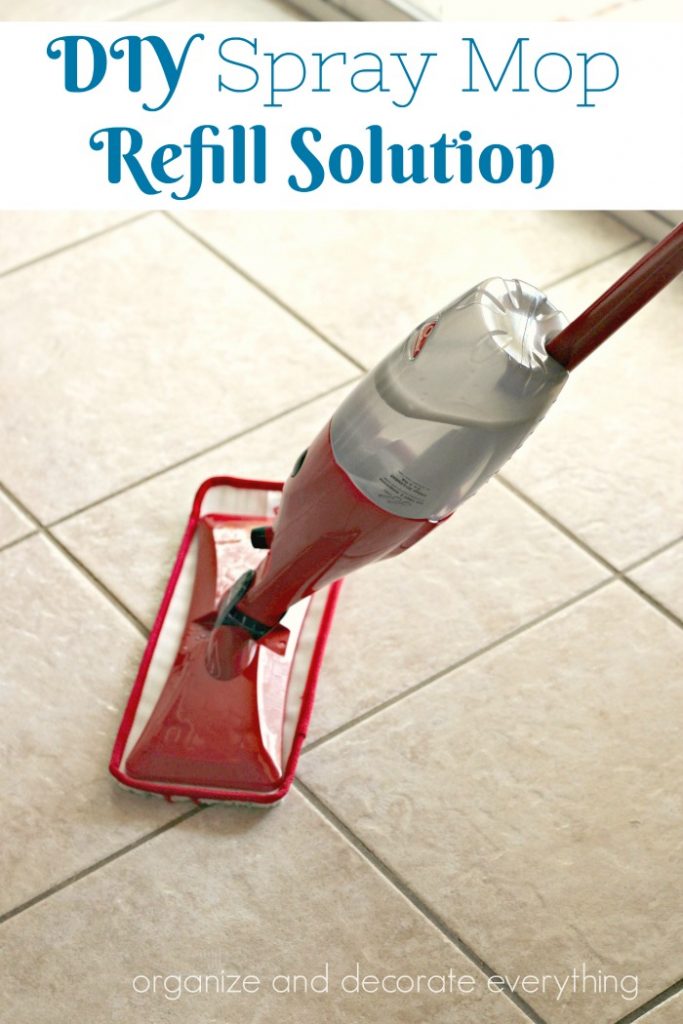 A few months ago I asked my facebook friends what steam mop I should buy. They all told me not to waste my money and to find something with a microfiber pad. The only thing I hated about those regular microfiber cloth mops was having to touch the cloth so many times to re-wet it and rinse it out. It was a little too yucky for me! So, I was really excited to try the O-Cedar ProMist Microfiber Spray Mop and I was even more excited to find that it was exactly what I was hunting for.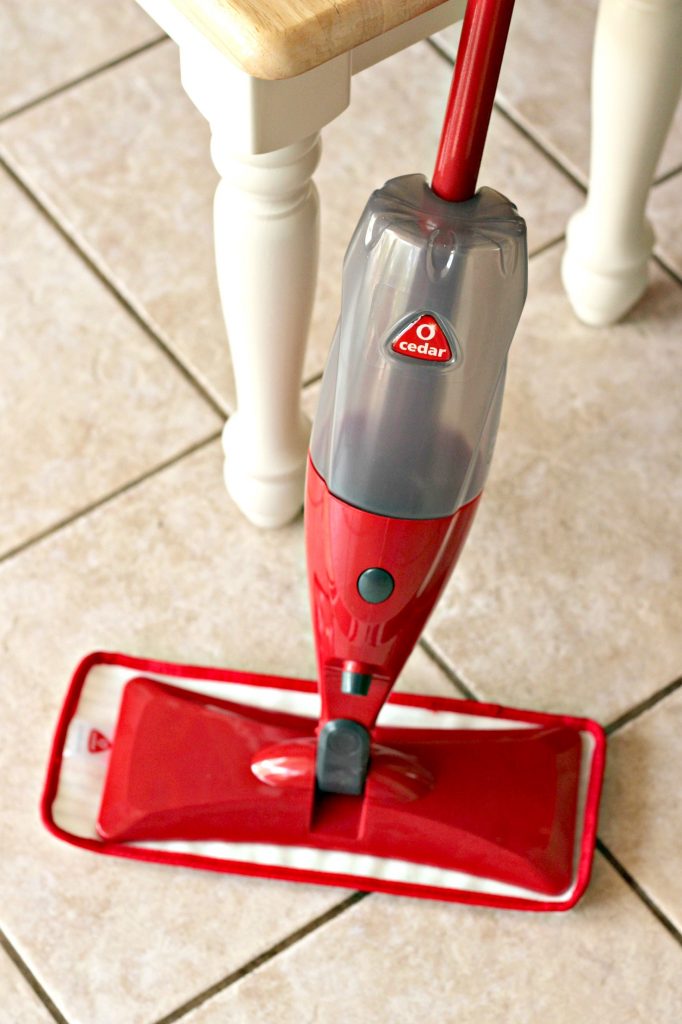 My cleaning solution is very simple and it's things you already have in your kitchen. This cleaning solution is best for glazed tile floors. It works well and doesn't leave a film. What I have found works best on vinyl plank flooring is a solution of warm water and a couple drops of mild detergent.
Spray Mop DIY Refill Cleaning Solution
2-3 tablespoons white vinegar
2 drops dish soap
very warm water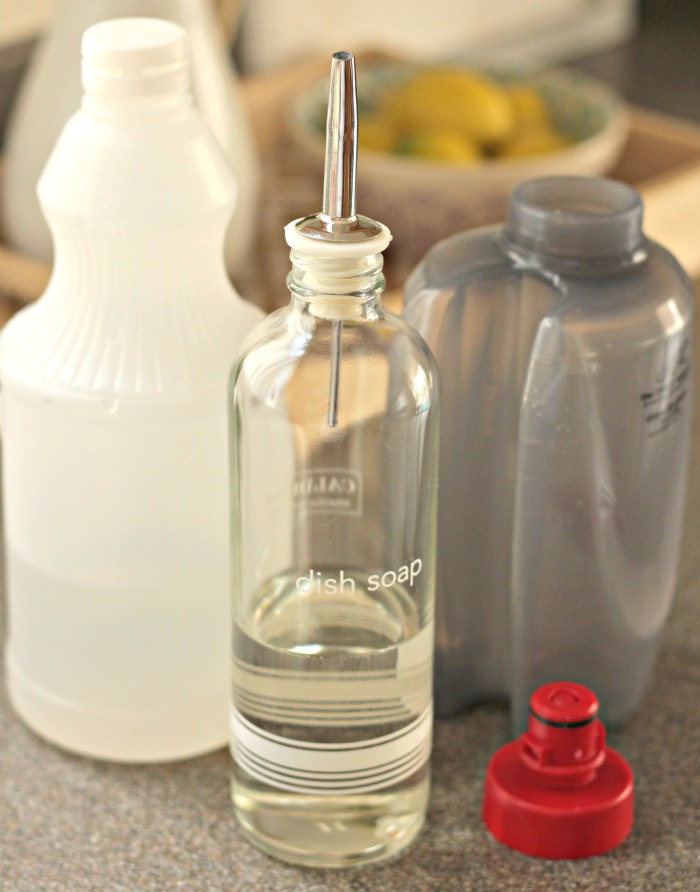 It really couldn't be simpler. Add the vinegar and dish soap to the refillable bottle then fill it the rest of the way up with warm water. The refillable bottle is simple to take off using the 1-touch release button and it easily clicks back into place. My favorite thing about the ProMist Spray Mop is that you can use your favorite cleaning solution and don't have to commit to one cleaner.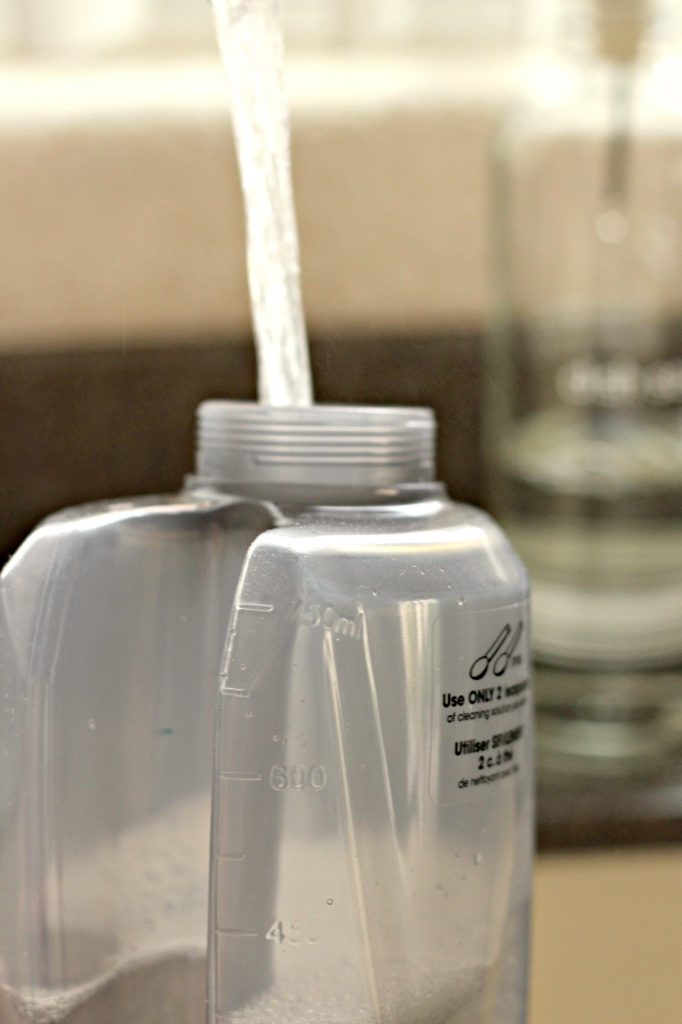 Here's a closer look at the microfiber pad. The red area is the scrub zone to remove even more dirt and grime.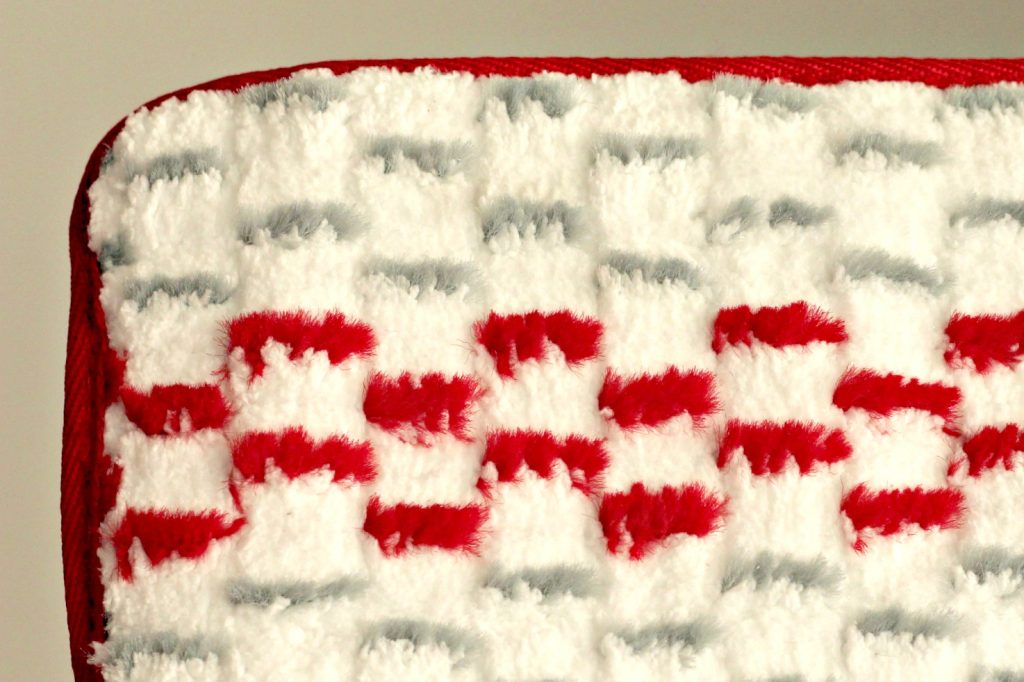 As I was checking out the O-Cedar ProMist at WalMart there were 2 other women in the aisle trying to decide which mop to get. I was reading about the ProMist and shared some of the information I read about it. Guess what they walked away with? I hope they like it as much as I do.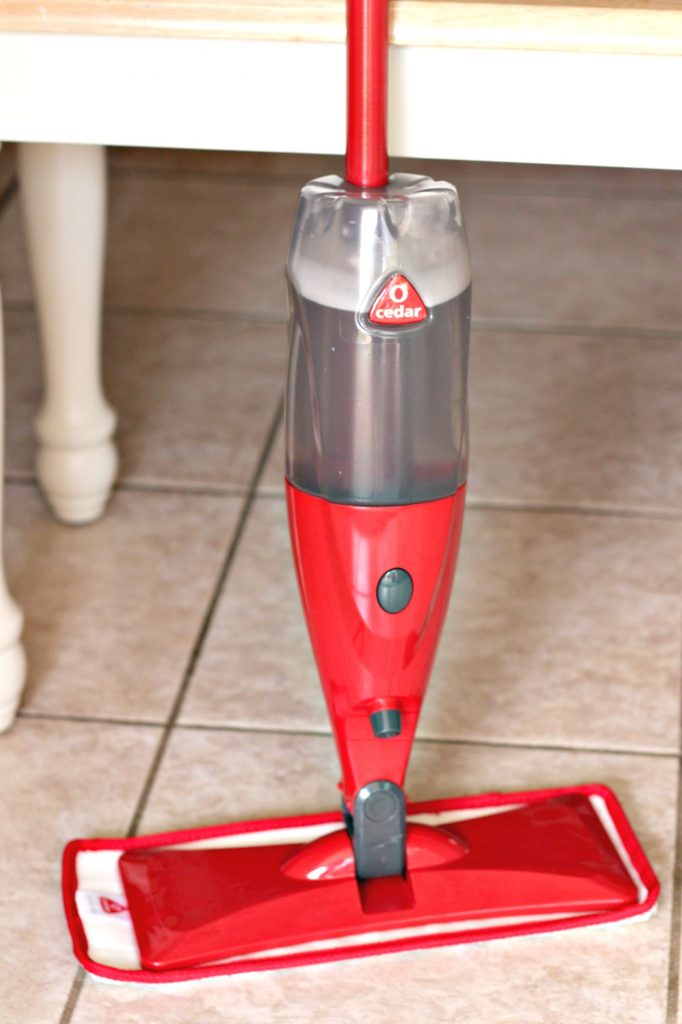 I've been getting my boys to help out more around the house so they have those skills as men. They've been taking turns doing the dishes and sweeping the floor, but they haven't been mopping. Mainly because I hadn't taught them how to do it yet. The mist sprayer is what sold them on trying it out. After showing them how to position and release the spray they took over the mopping.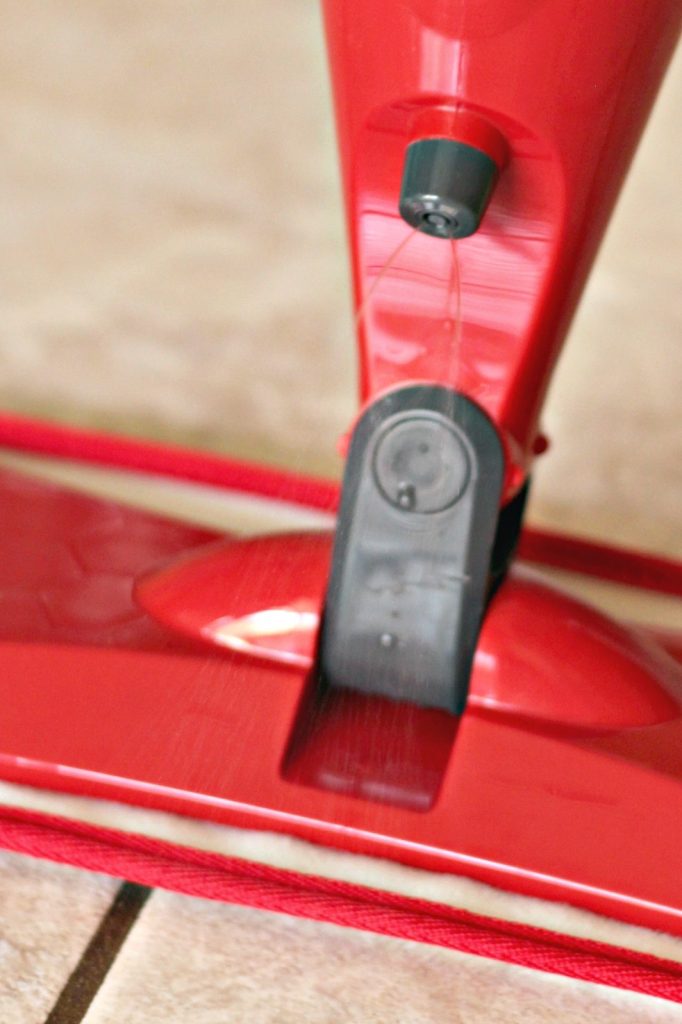 Ammon's favorite part was the spray, of course. He probably over did it a little but he got the job done.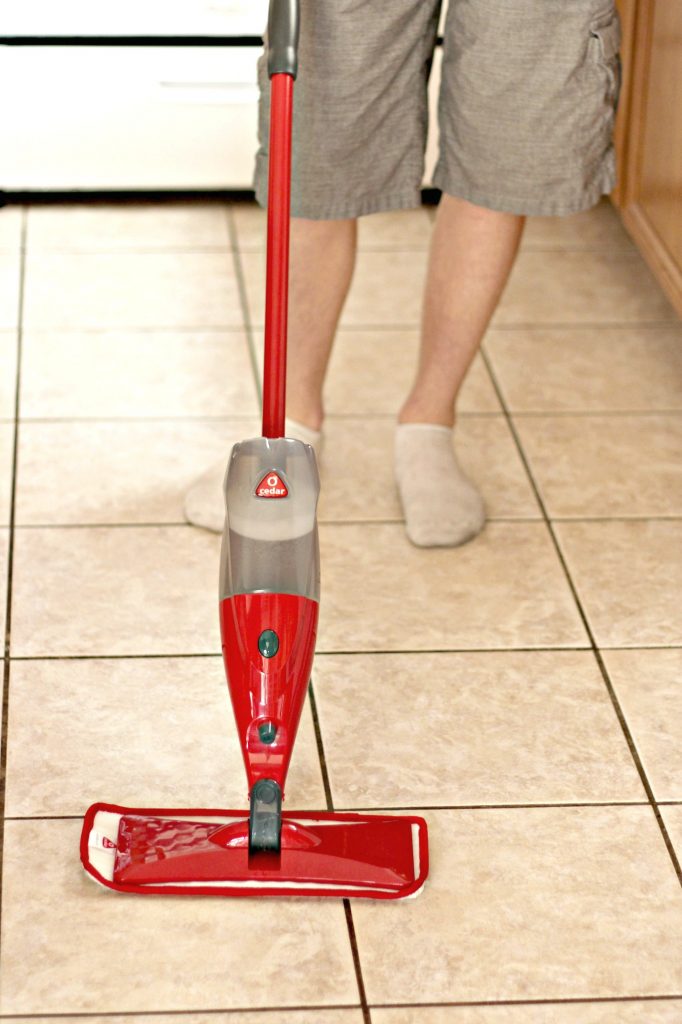 Zach likes that the head swivels 360 degrees so you can basically reach anywhere. It makes it so much easier to get close to baseboards, cabinets and the sliding glass door.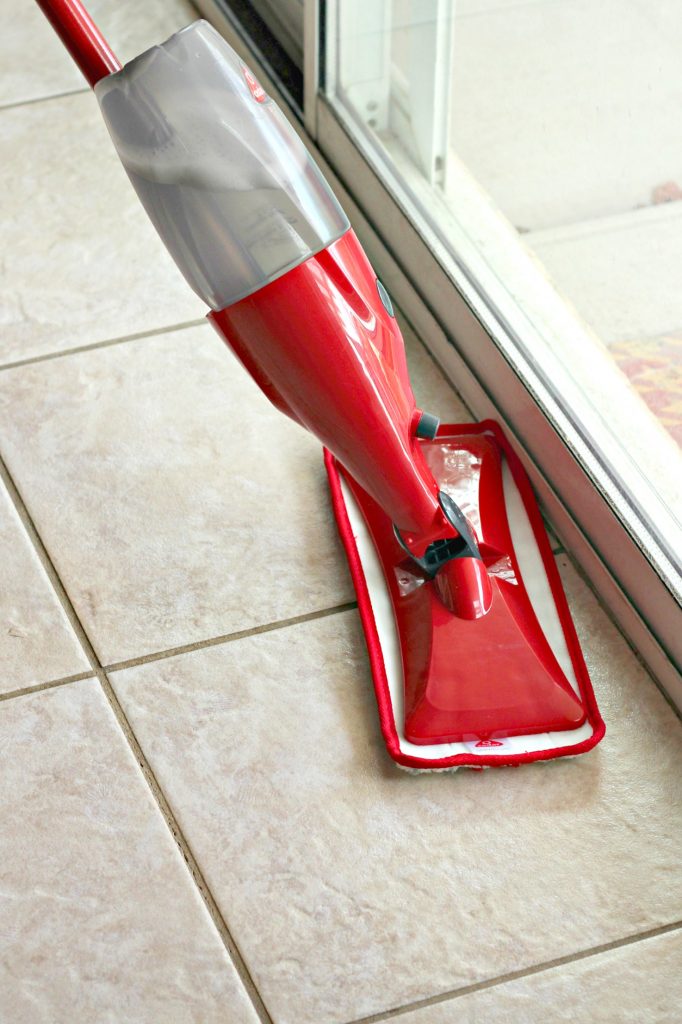 I love the handle. It's so much more comfortable than a straight pole and it's easy to squeeze the trigger to release the cleaning solution.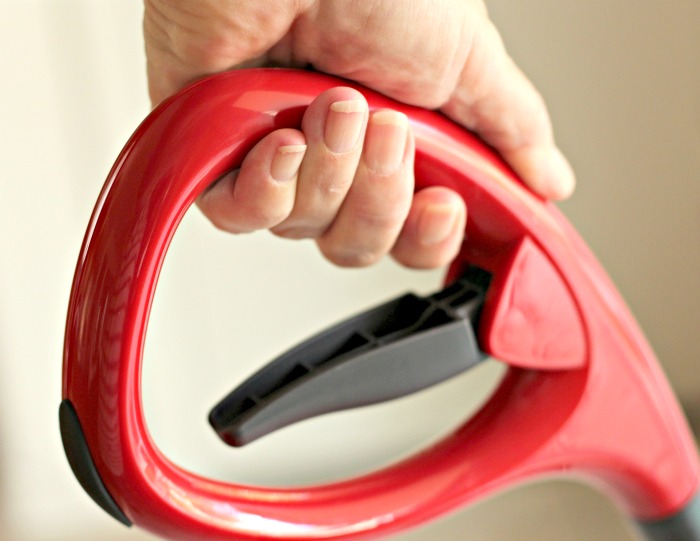 After mopping, clean up is super easy. Just empty the bottle, rinse it out, and let it dry before storing. As for the microfiber pad, just toss it in the washing machine and reuse next time. I air dry mine.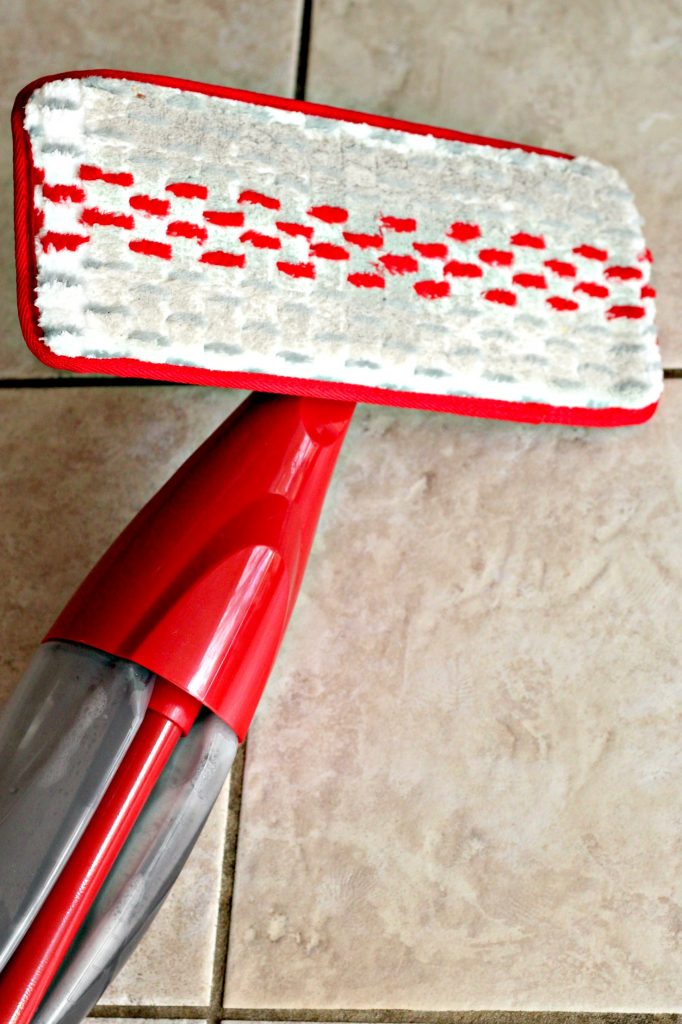 Since it's quick and easy to use I think I can add mopping to their list of chores now. That's another win for me and they just learned a new skill.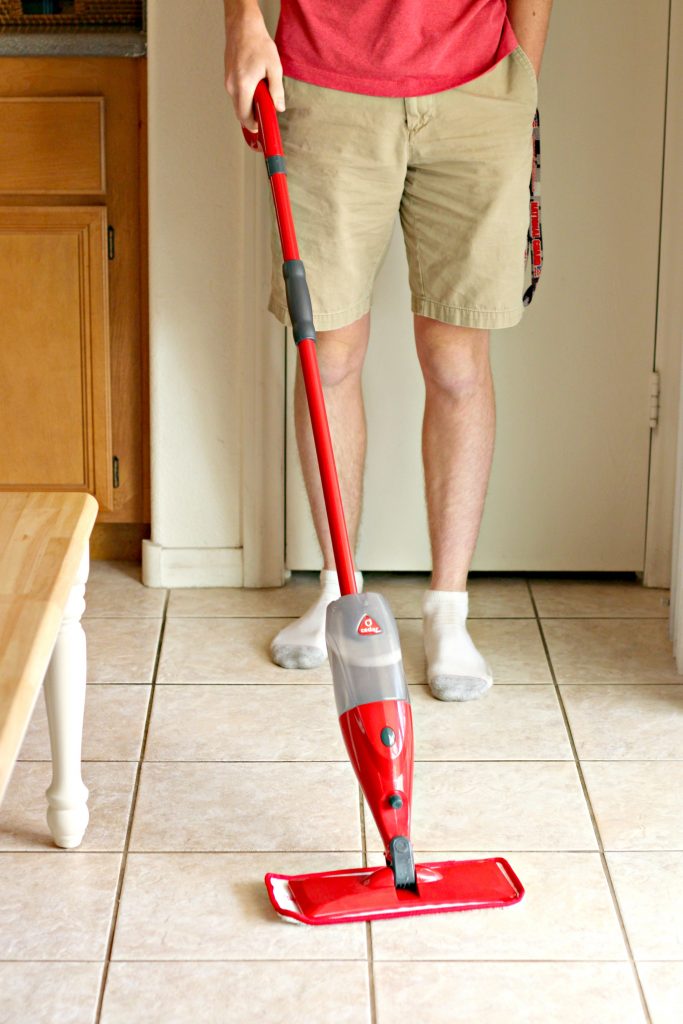 Pin it for later: DIY Refill Cleaning Solution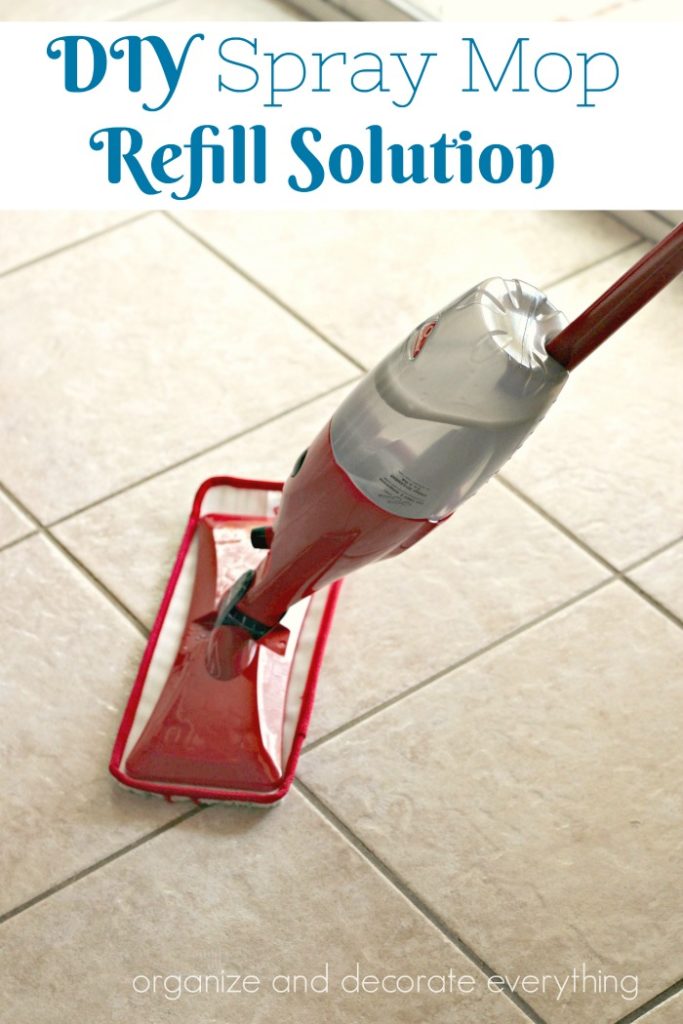 You might also like these posts:
Cleaning and Refreshing Your Mattress
Nightly Kitchen Cleaning