This is a sponsored post written by me on behalf of The Duck Brand for IZEA. All opinions are 100% mine.
We bought a new refrigerator recently. You would think I had a new house by the way I've been acting. Apparently new appliances make me really happy. Since I like things to last as long as possible and keep them looking nice, I'm always hunting for products to help me in that area. Lining my shelves seemed like the obvious answer to keep the shelves clean and scratch free so I was excited to try Easy Liner® with Clorox®. I also use baskets to keep food products organized and contained. I'll talk more about tips on how to keep the refrigerator clean in this post.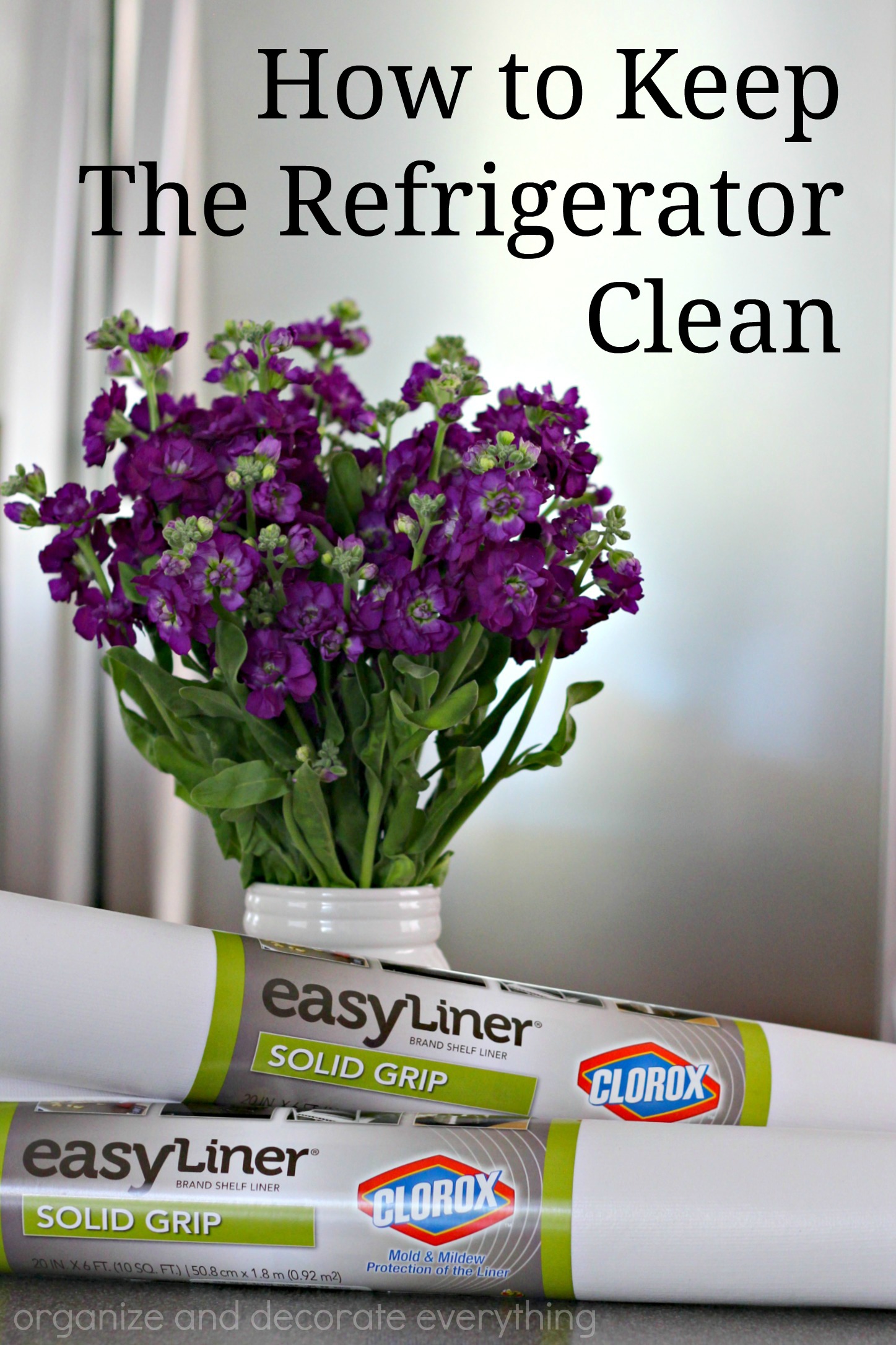 Let's start with the outside of the fridge. I've been asked how I keep fingerprints off the outside. It's easy and I don't use any cleaning products. All it takes is water and a little elbow grease. I use a damp micro fiber cloth to clean the outside and a polishing cloth to dry. You might need to scrub a bit with the micro cloth for greasy or sticky fingerprints. Then dry with the polishing cloth using a circular motion. That's it. If there are still some spots, repeat the process.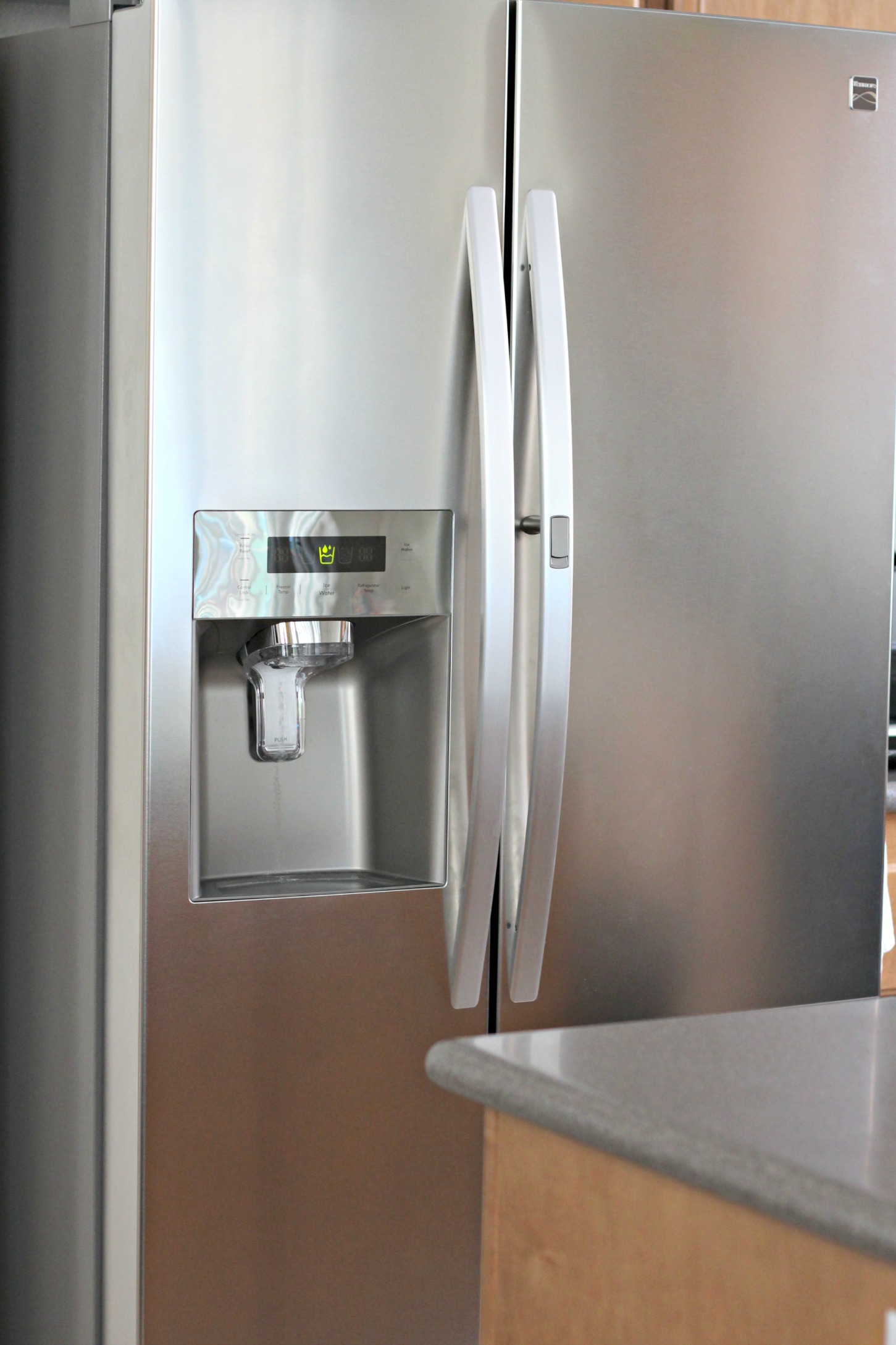 Now for the inside. I like to clean the refrigerator the day before I go grocery shopping so it's not very full. Remove everything from the fridge and toss expired food and old leftovers. If it's not too bad you can do a shelf at a time. Wash the shelves with a micro fiber cloth and a little vinegar if needed.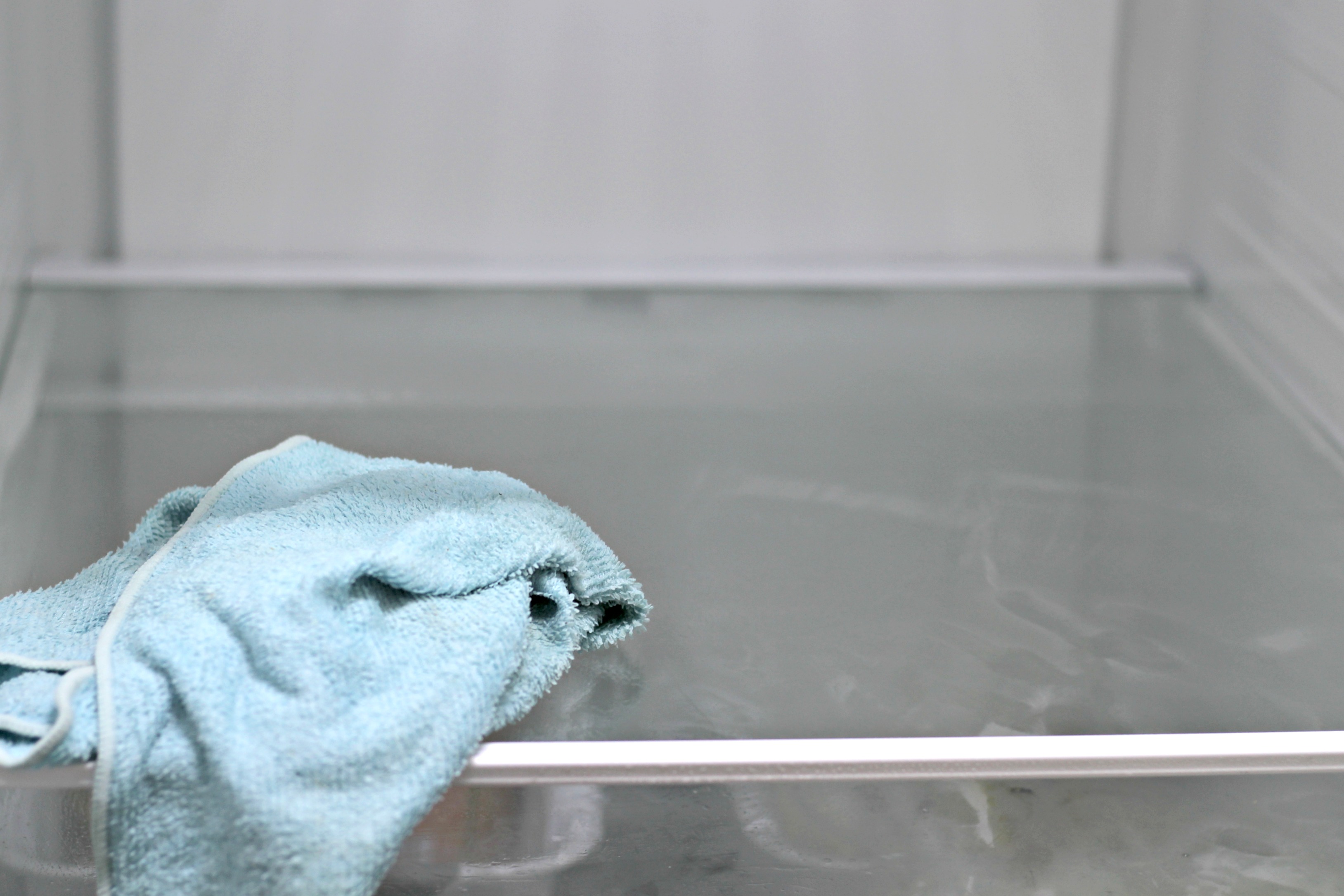 Now it's time to line the shelves using Easy Liner® with Clorox® by Duck®. The liner is easy to cut with scissors. Just measure your space and cut to size. I was able to line 4 shelves with one roll with about 6" left over. Since all the shelves are the same size I cut one and used it as a pattern for the other 3.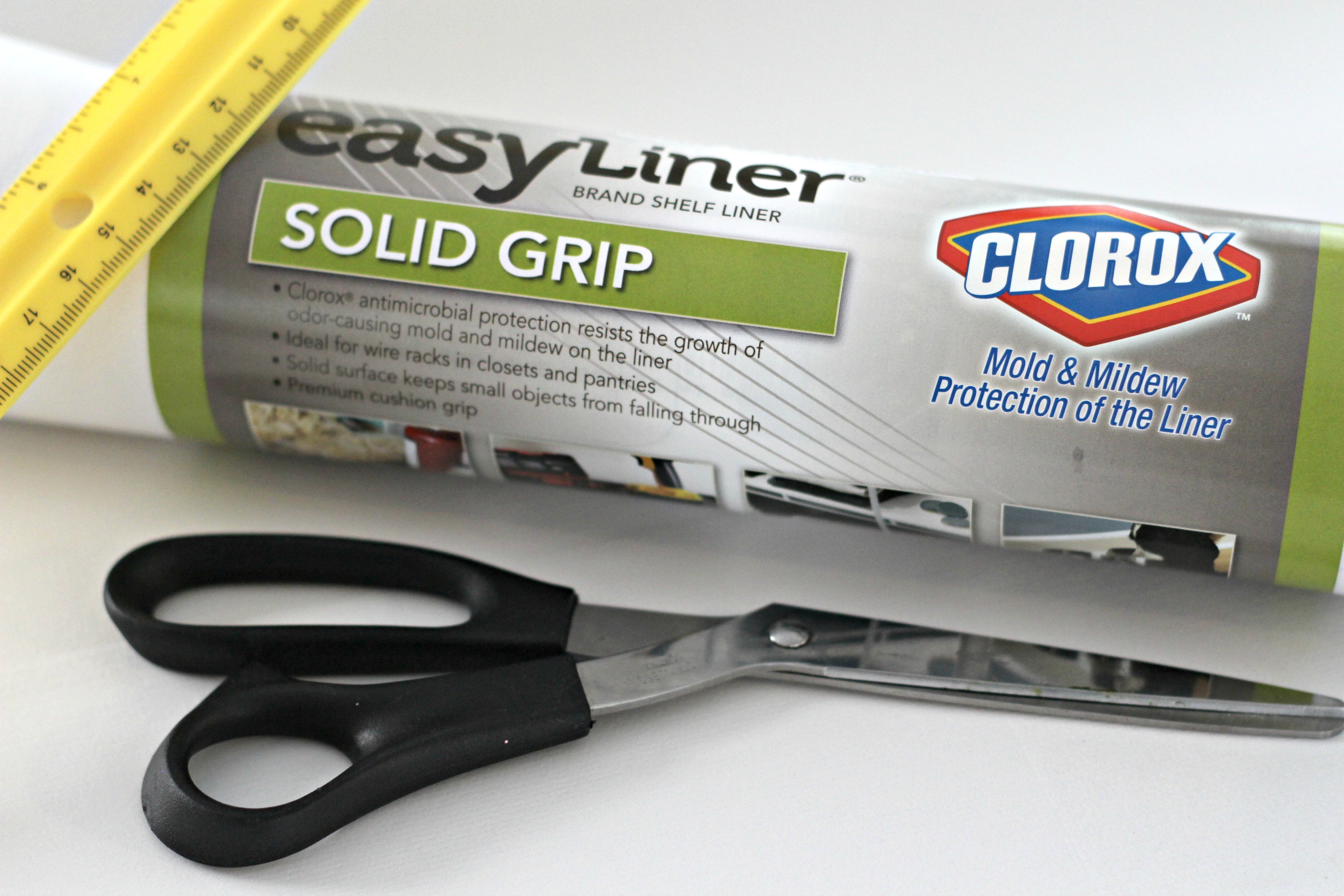 The liners are non-adhesive but offer a non-slip cushion grip to keep containers in place. I love using them over the glass shelves to prevent scratches and possibly breaking food containers from being put down too hard. Sometimes my kids don't know their own strength.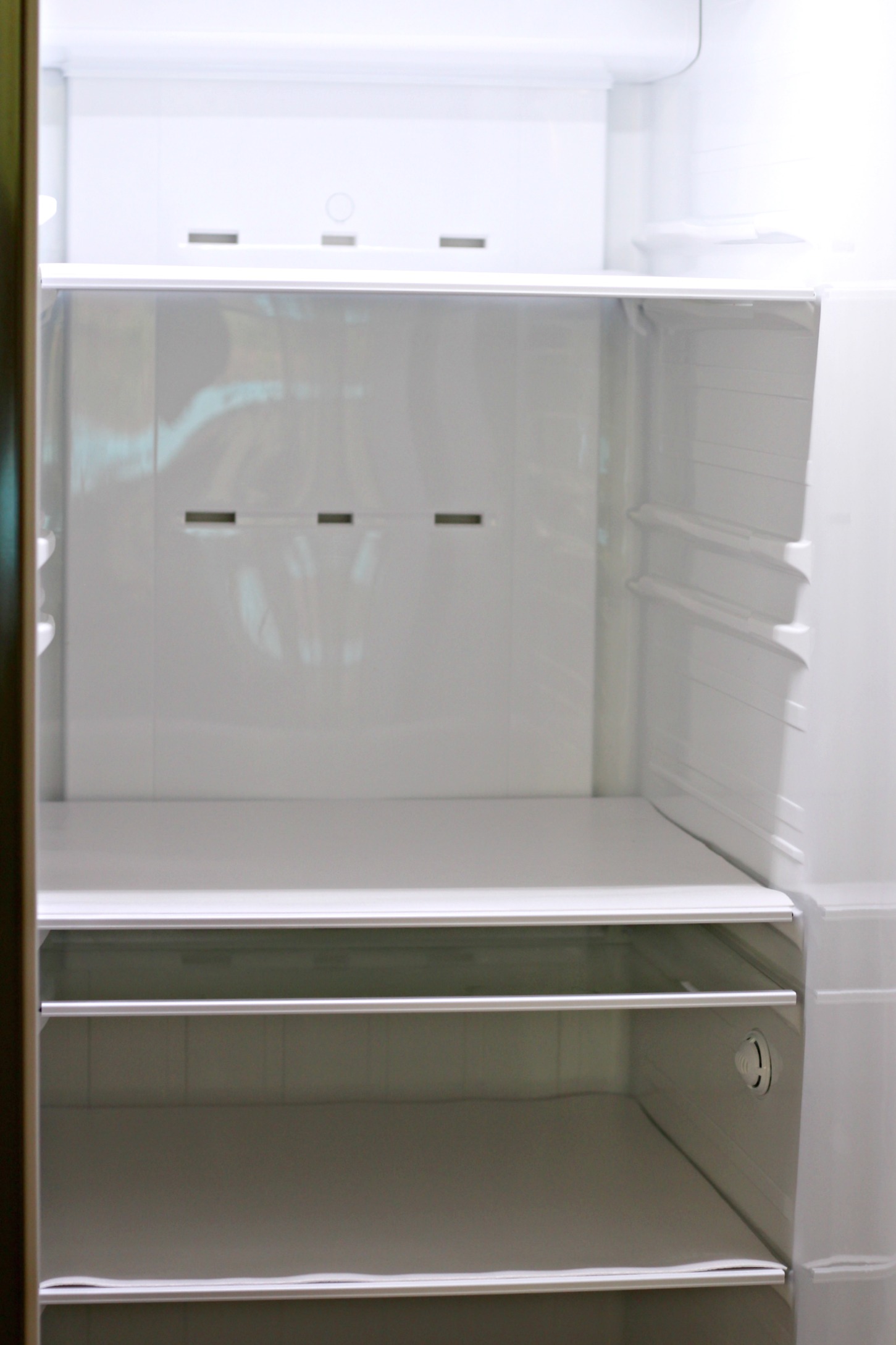 My favorite part is the Clorox® antimicrobial protection resists the growth of odor-causing mold and mildew on the liner. It's also easy to wash if something accidently gets spilled. I'm a renter and I can tell you this is perfect for a rental home when you're a little nervous about what might still be on the shelves even after you've cleaned them.
I also use baskets in the refrigerator to keep food contained and like things together. They're also easy to wash out if something gets spilled. I have one shelf that is strictly gluten free so it's all kept in one area and easy to find. It's easy to separate food you need to keep separate by using different shelves and baskets.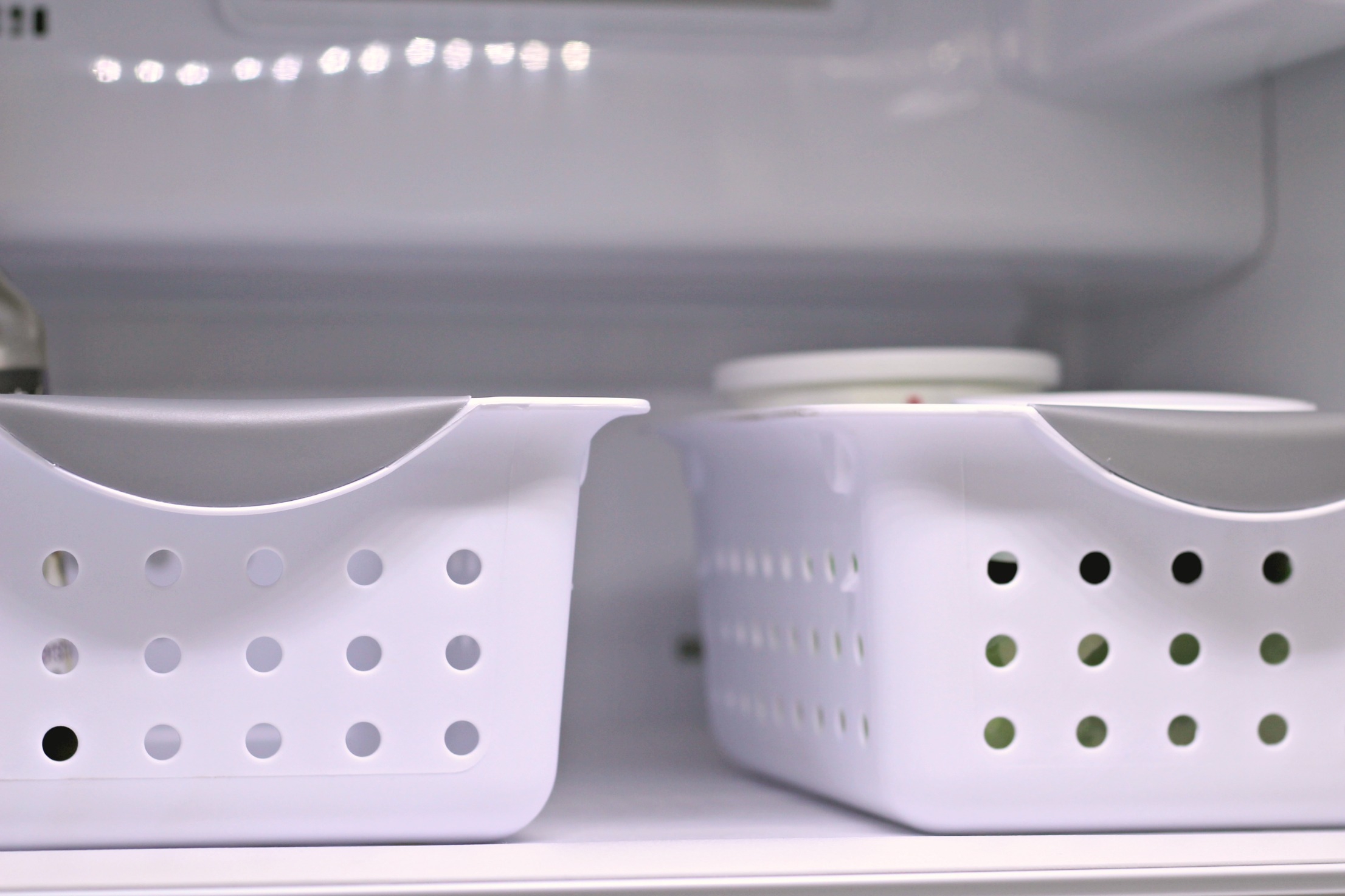 Easy Liner® can also be used in other parts of the kitchen and home. Use it on wire shelving in the kitchen, garage, bathroom, or closet to keep small objects from falling through. It's thick enough to keep it's shape and provide a flat surface. You can also use it in other parts of the kitchen for added protection and cushion for your glassware and dishware in the cabinets. You can also purchase more liner products for exactly what you need, since it's available in Solid, Super Grip, Smooth Top, and Select.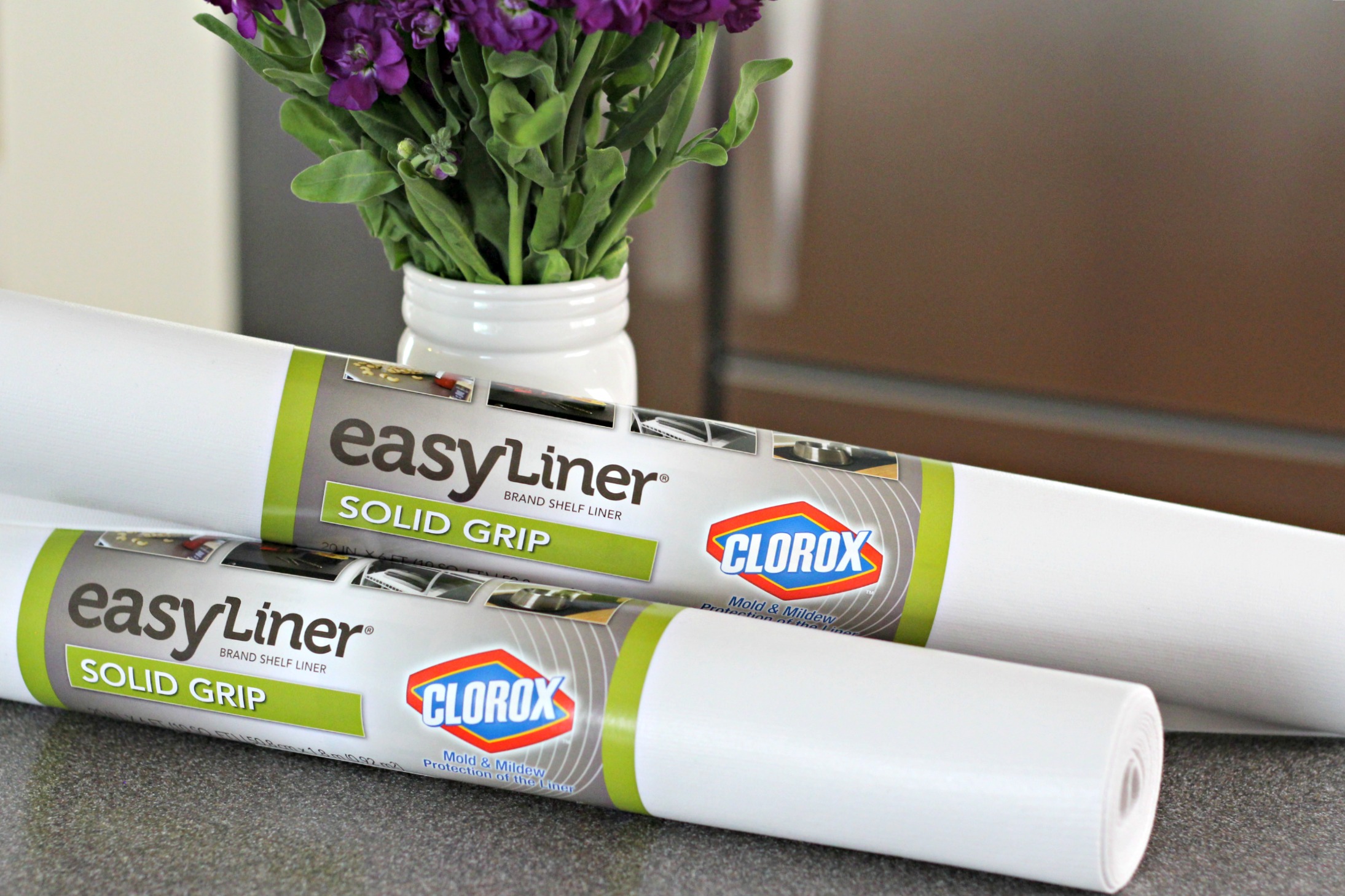 I would encourage you to give Easy Liner® with Clorox® a try in an area of your home. It's easy to reposition and move somewhere else if you need too. It is a bleach free material and water resistant which means it can be used almost anywhere you can think of.