Creating a Kid friendly Halloween Ghost Party can be easy and inexpensive.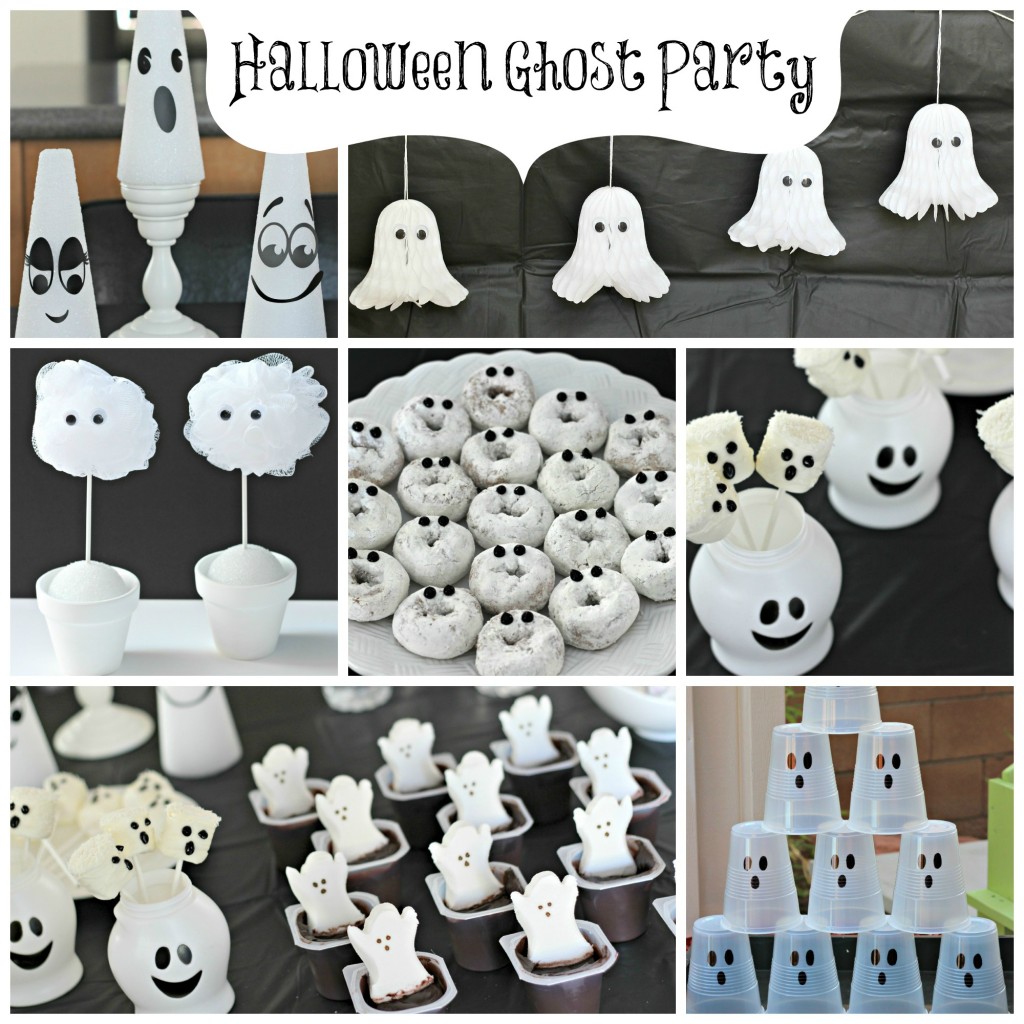 I love Halloween and parties, especially theme parties. I also like things really simple, easy, inexpensive and fun. I decided on a Halloween Ghost Party for the theme. It made buying things for the party super simple by keeping to a basic, all white theme. Think outside the box a bit when you're planning a theme party so your party doesn't look like all the others. Everything is pretty simple but I'll explain how I made the treats, decorations, and games.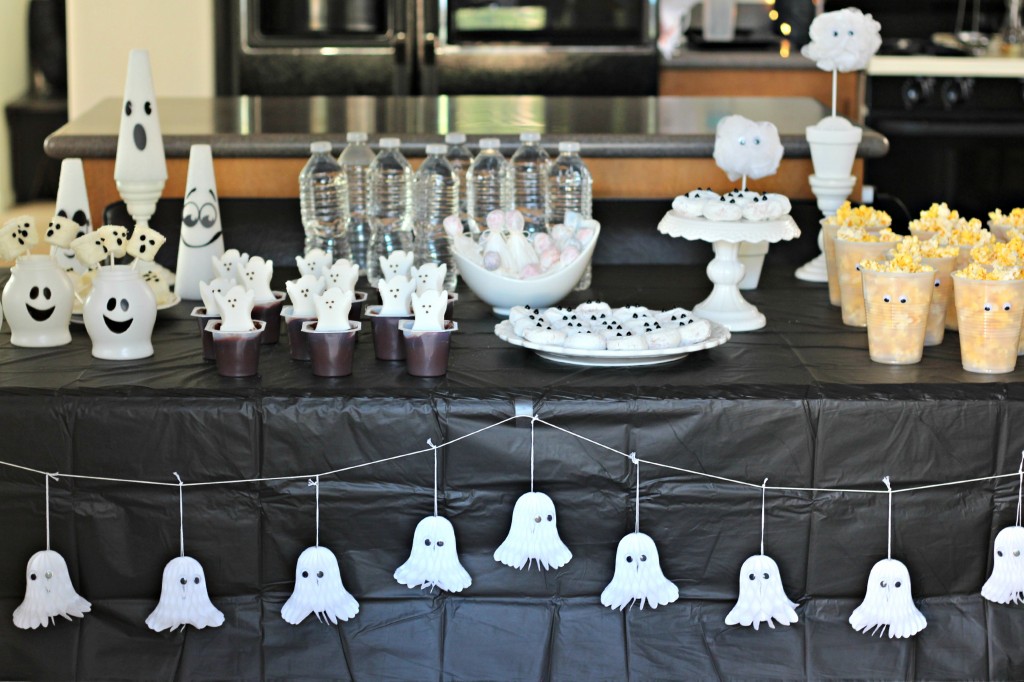 Make the marshmallow suckers by dipping the marshmallows in white chocolate melts. Twirl the sucker stick between your hands to get the excess chocolate off. Dip the top of the dipped marshmallow in shredded coconut or white sprinkles so you can turn them upside down to dry without sticking or losing their shape. Use black gel frosting to make the eyes and mouth. I placed them in these cute ghost cups for the party.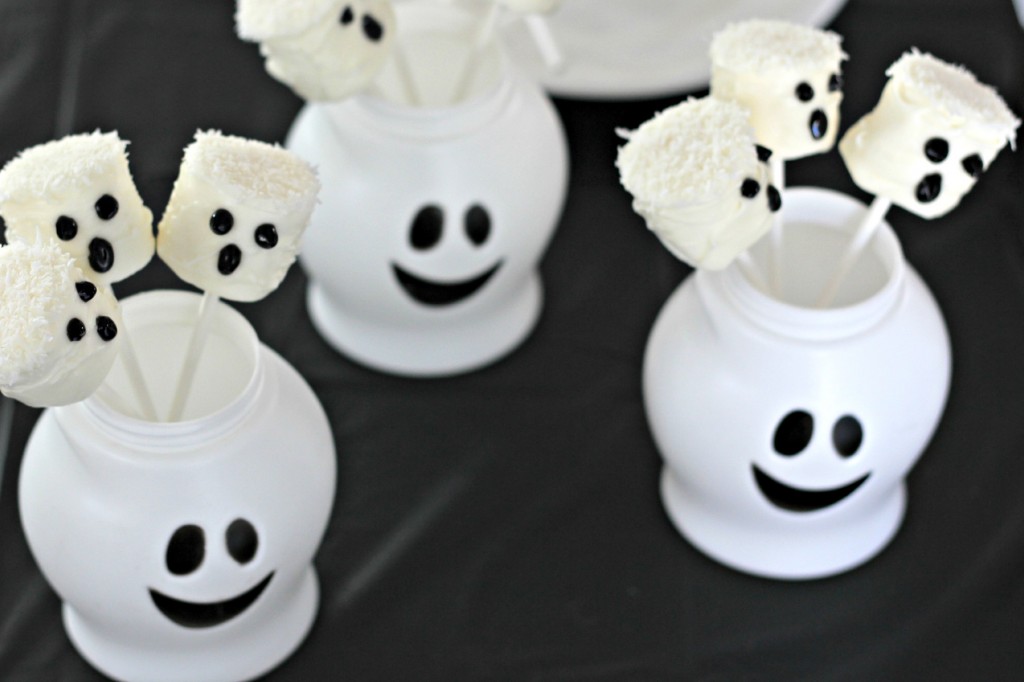 The garland is made from white wedding bells turned into ghosts. Just add googly eyes and you have instant ghosts. My boys think they look like the ghosts on pac-man.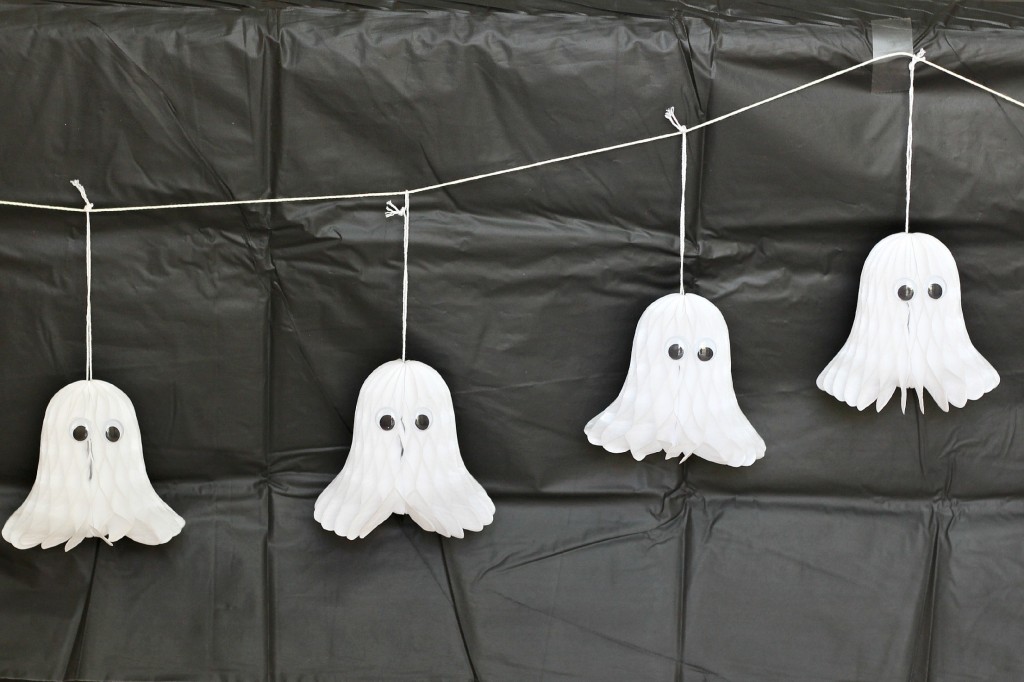 There are so many things you can make with styrofoam cones but this by far the easiest. You don't need to do anything to the cones except add vinyl stickers for the face. I love how they turned out. This is one of my favorite decorations this year and I can't wait to put them out for Halloween. Add one or two to the top of a candle holder to give it height.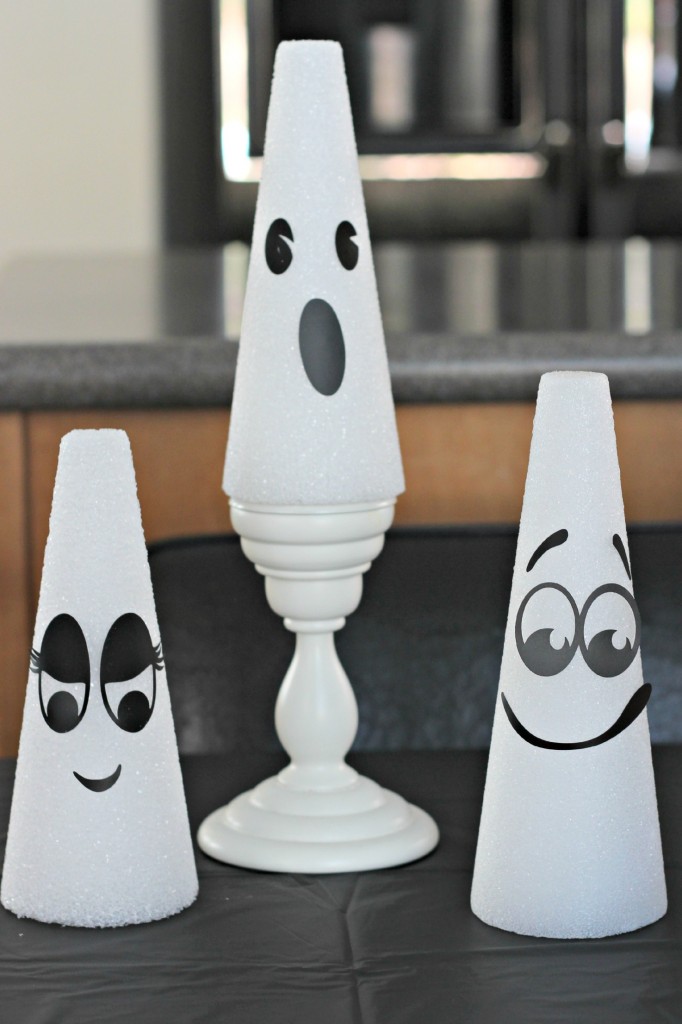 The ghosts in the graveyard were really simple to make using a pudding cup and ghost marshmallow peeps. I think these look really cute but you can add even more to them by adding crushed chocolate cookie to the top of the pudding and even some gummy worms in the pudding.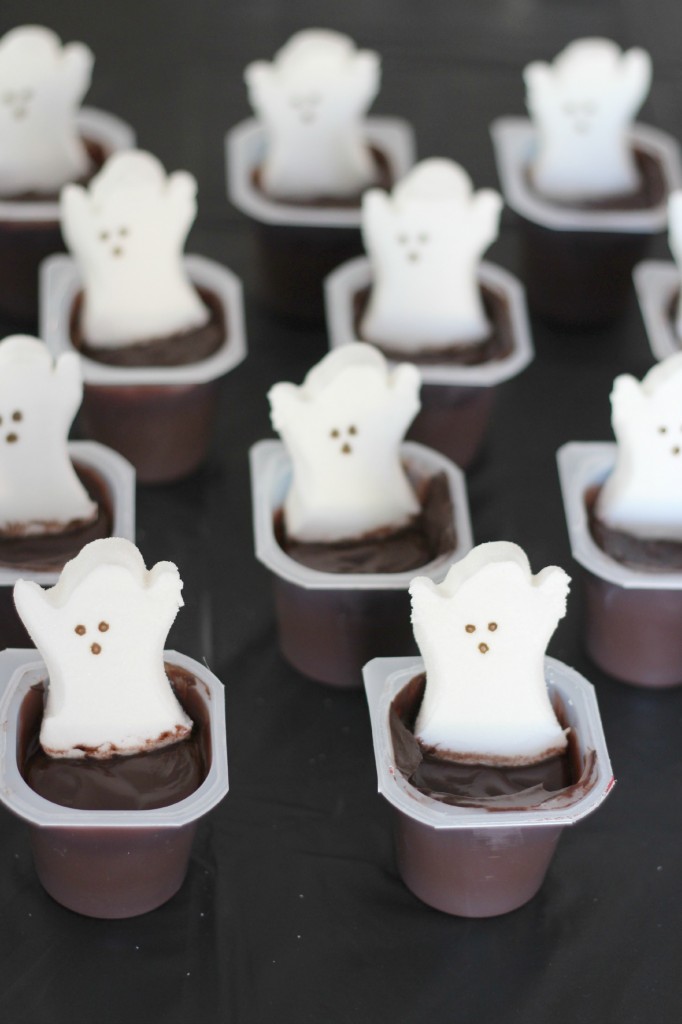 Make the lollipop ghosts by covering the lollipops with a coffee filter and tying with floss around the bottom of the sucker.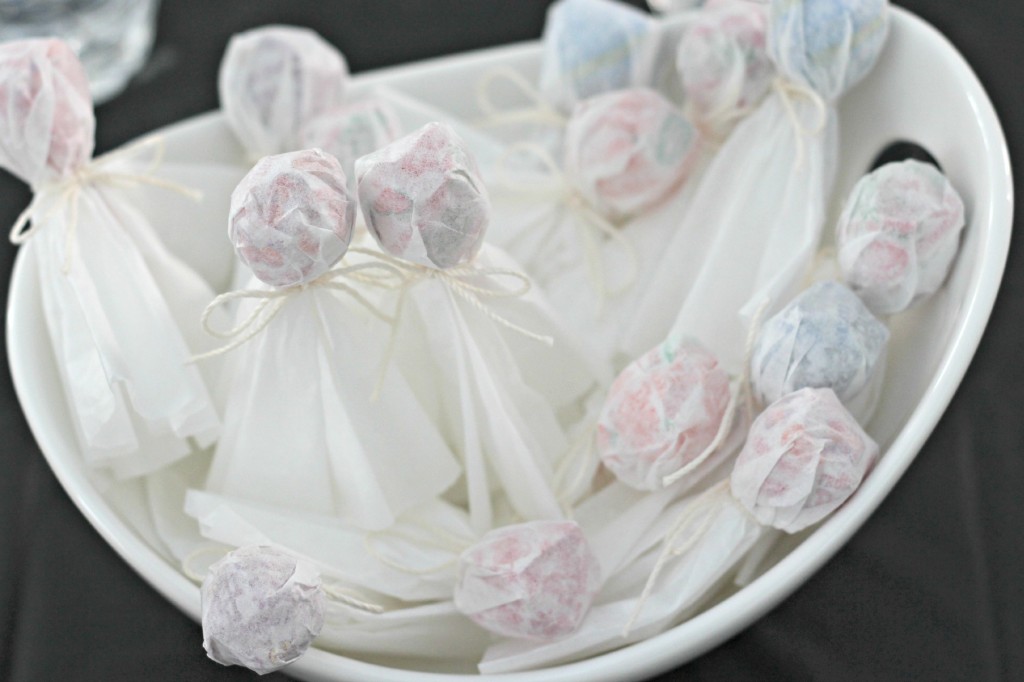 I never knew that putting eyes on donuts would be so funny. Look at these ghost faces. They're hilarious!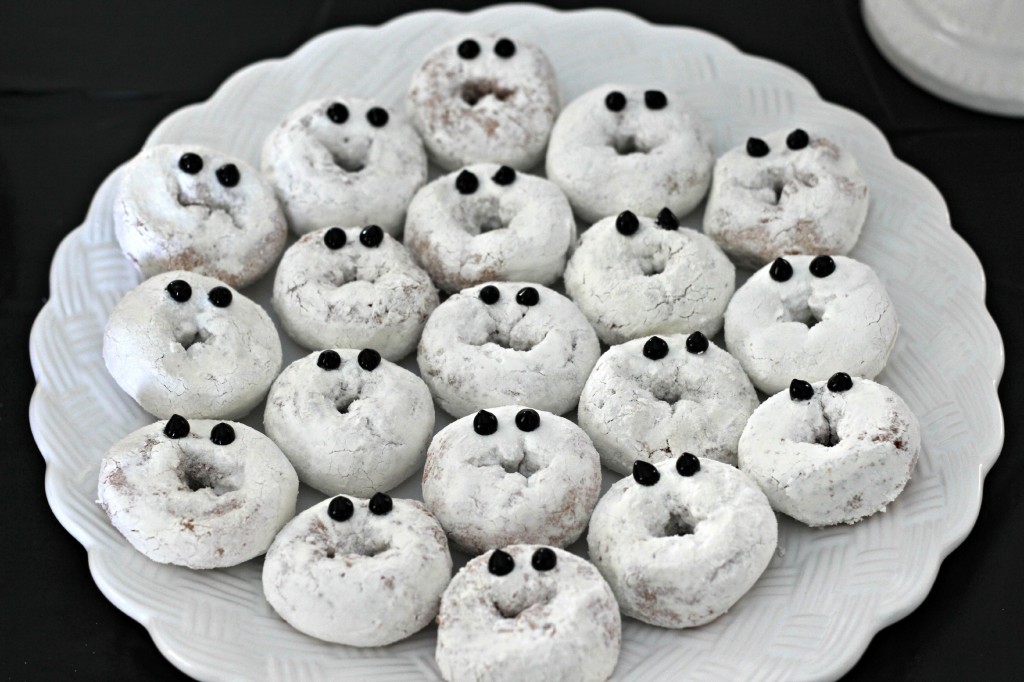 This is definitely a junk food party so I had to add something a little healthy, if you consider popcorn healthy. Add googly eyes to clear or white cups and you have cute ghost containers.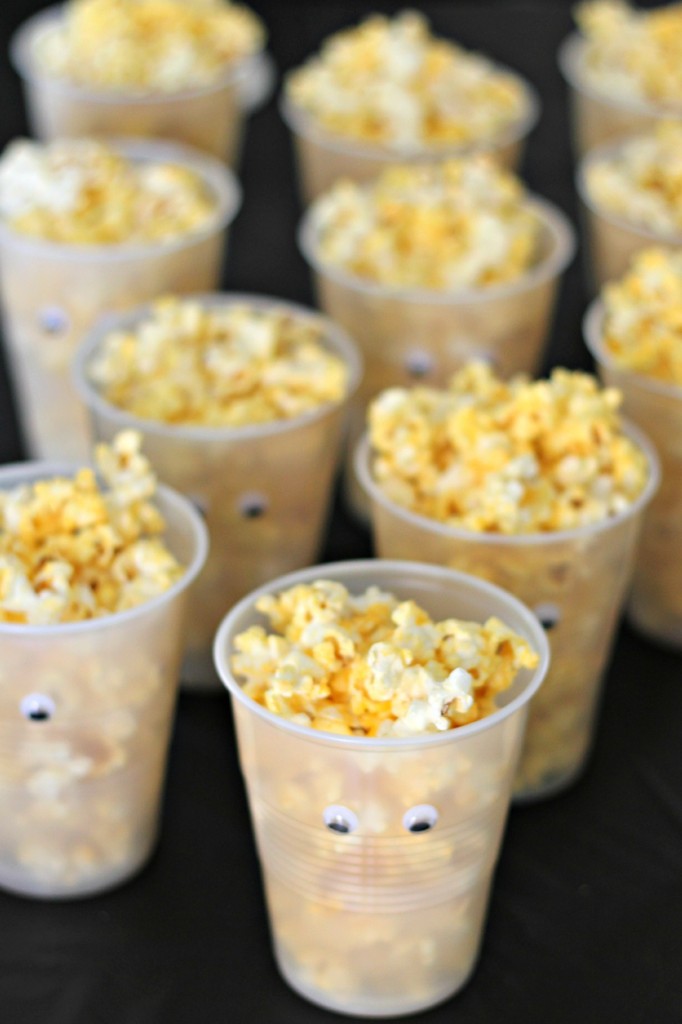 To make the ghost topiaries I used clay pots, skewers, foam balls, shower poofs, and of course googly eyes. Paint the pots and skewers white, once dry place the foam balls inside the pots. Stick the skewer in the center of the foam ball, then attach the poof to the top of the skewer with hot glue. Add googly eyes and you've got some cute, round ghosts.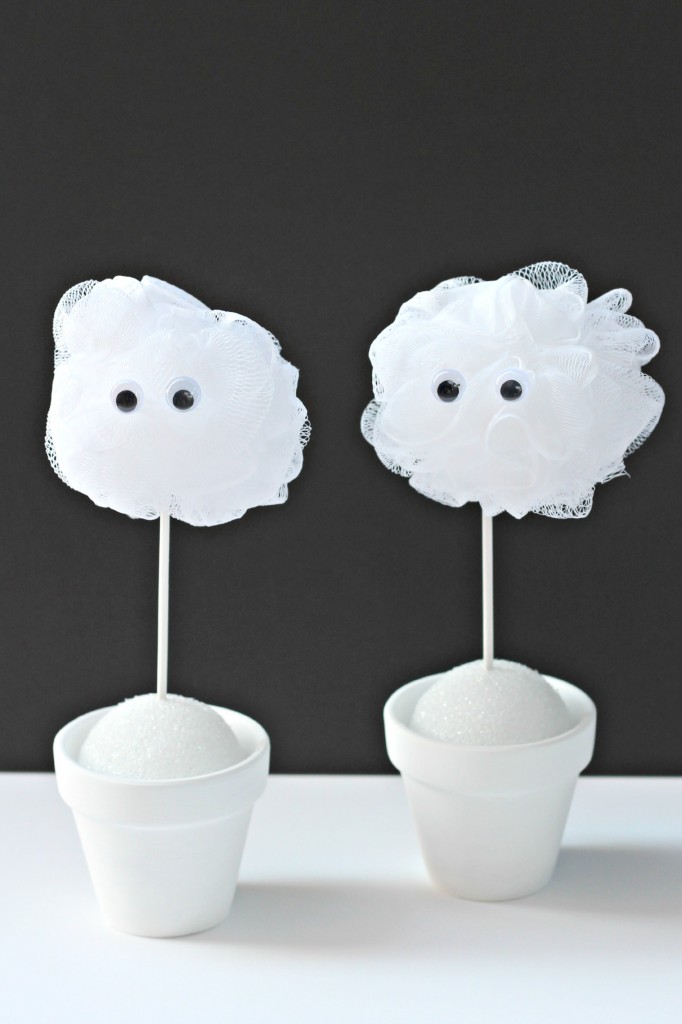 Ghost bowling is a combination of bowling and the carnival milk bottle toss game. We used toilet paper rolls and added more googly eyes to make the ghosts. They're light weight and the ball is a little heavy so it's easy for kids to knock them over.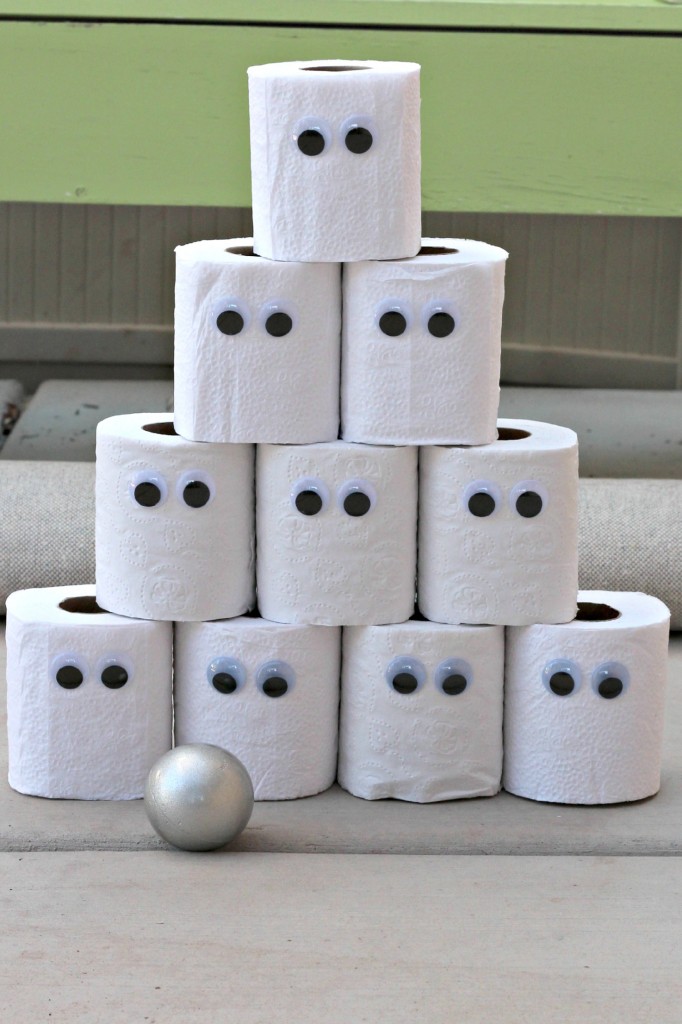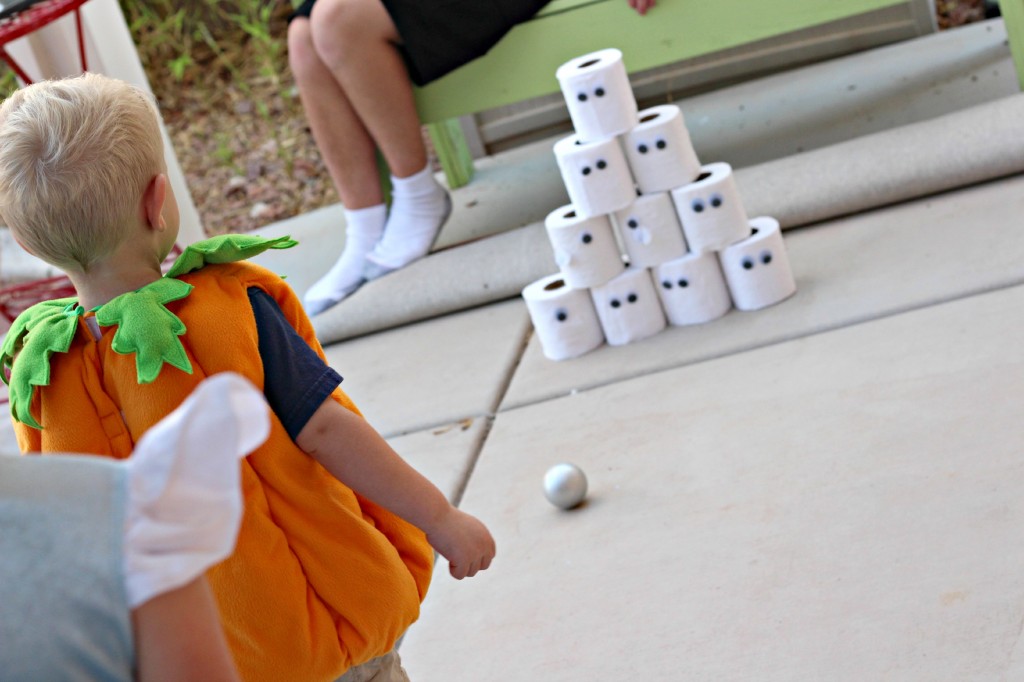 To make the ping pong toss you simply need jars, ping pong balls, and a sharpie. Apparently all my ghosts look like pac-man ghosts.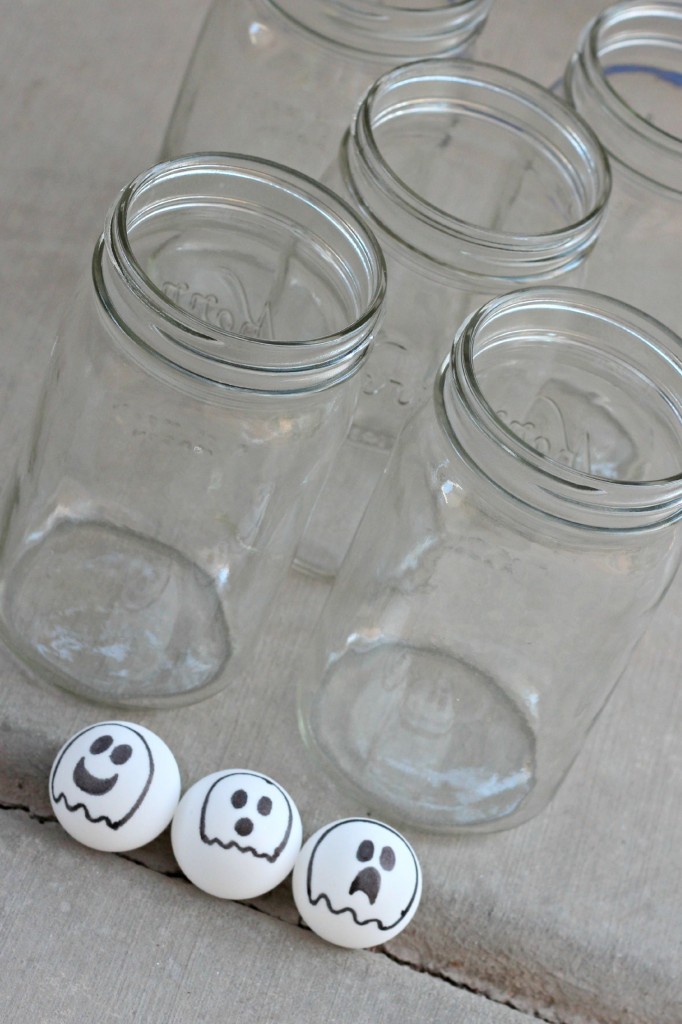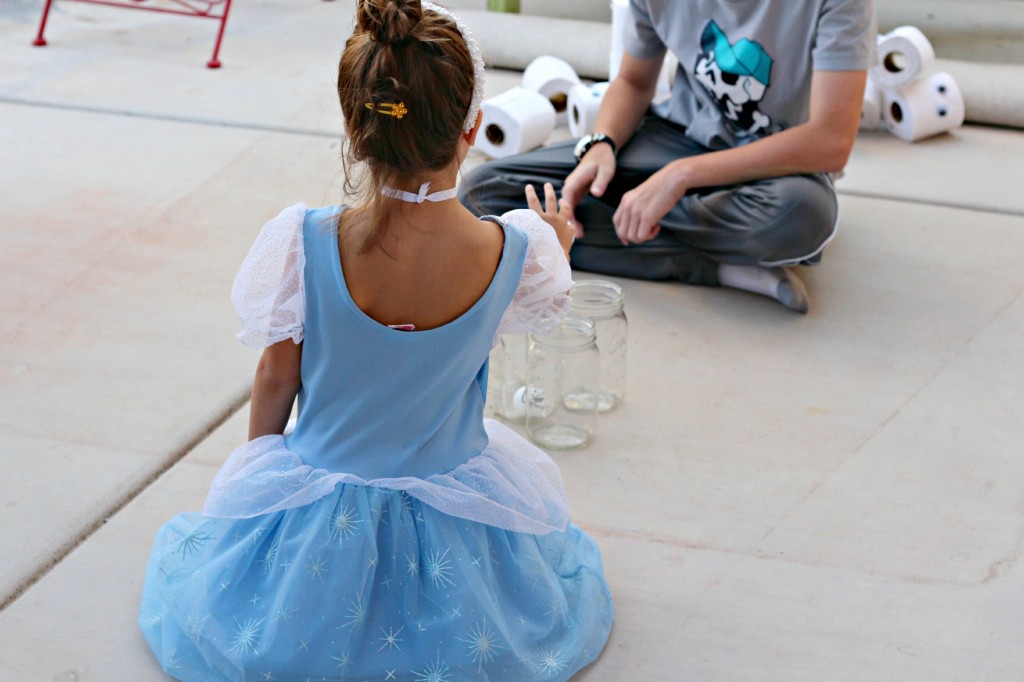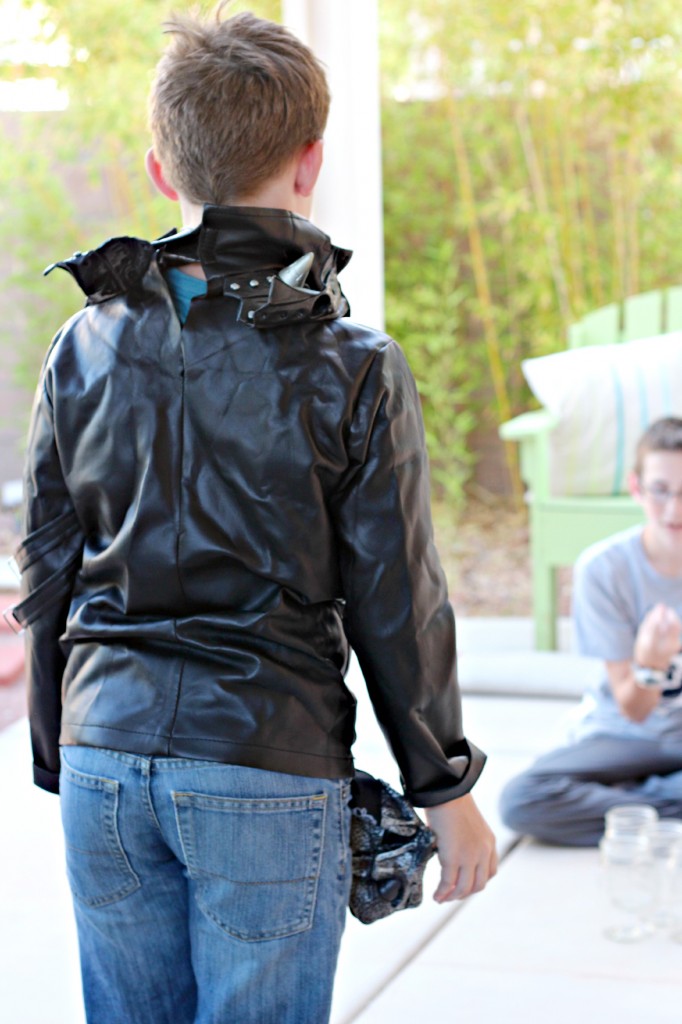 For the cup stacking game I simply drew ghost faces on upside down cups. You could also stack the ghost cups and have the kids toss balls to knock them down.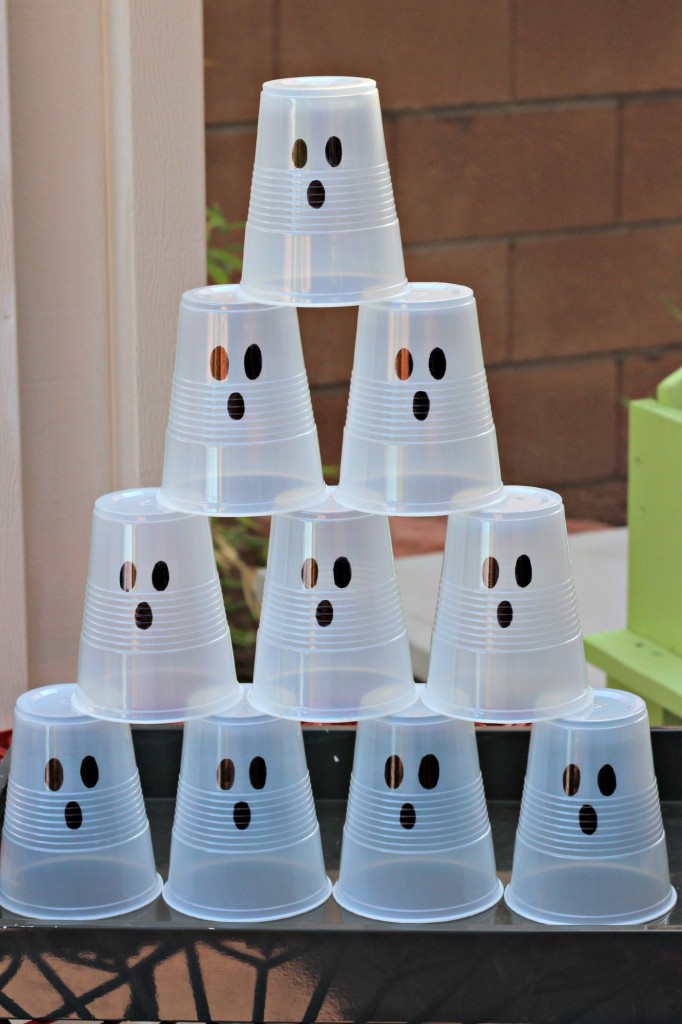 I think everyone had a great time dressing up, eating treats, and playing fun games. Are you going to throw a Halloween party this year? What kind of party will it be?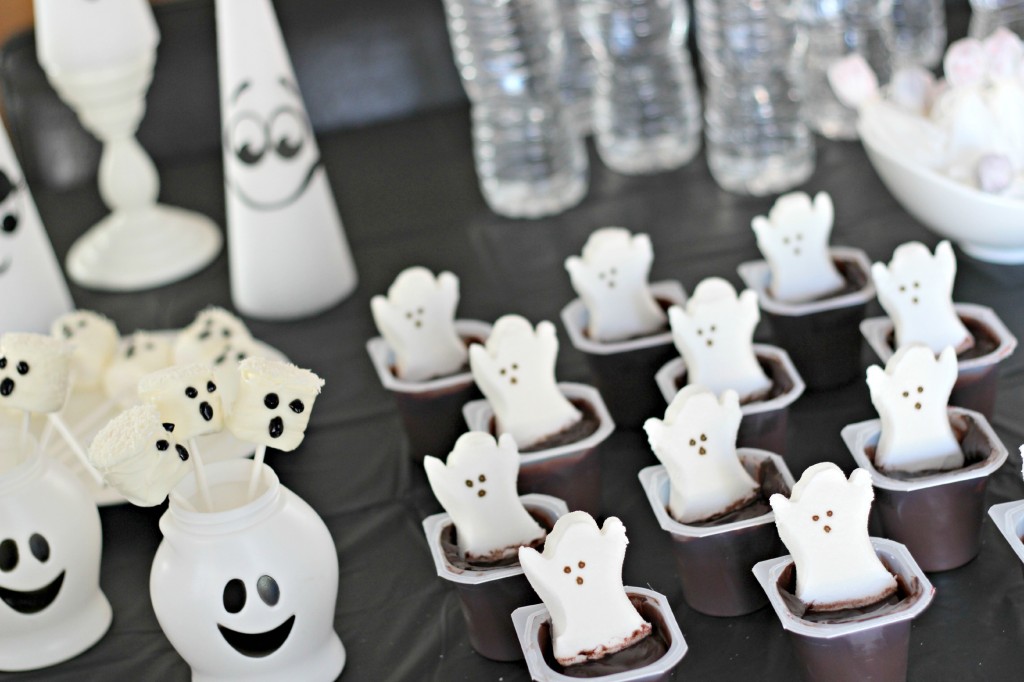 Pin it for Later: