I'm lucky to have as many craft supplies as I do, so I'm trying to be grateful by using them for projects instead of buying new things. I'm excited to share with you ideas on how to use what you already have to create new seasonal decor for your home. It was time for a new Halloween wreath and I couldn't be more happy with how this Spooky Spider Wreath turned out.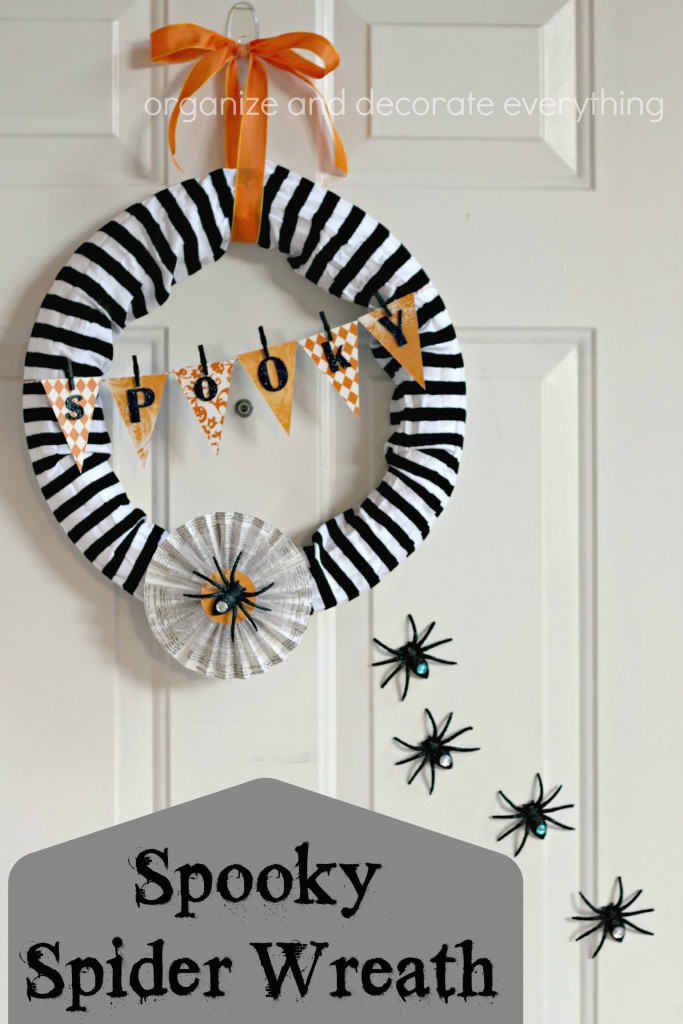 Supplies Needed:
Foam wreath (I took apart an old wreath)
Halloween tights (was supposed to be used for a costume)
Plastic spiders
Bakers twine
Mini clothes pins
Halloween scrapbook paper
Gems
Paper medallion (from an old project)
Glitter letters
Ribbon
Hot glue gun
1 5/8″ circle punch
That might look like a lot of supplies but I would guess that if you're even a part-time crafter you have a lot of these supplies on hand.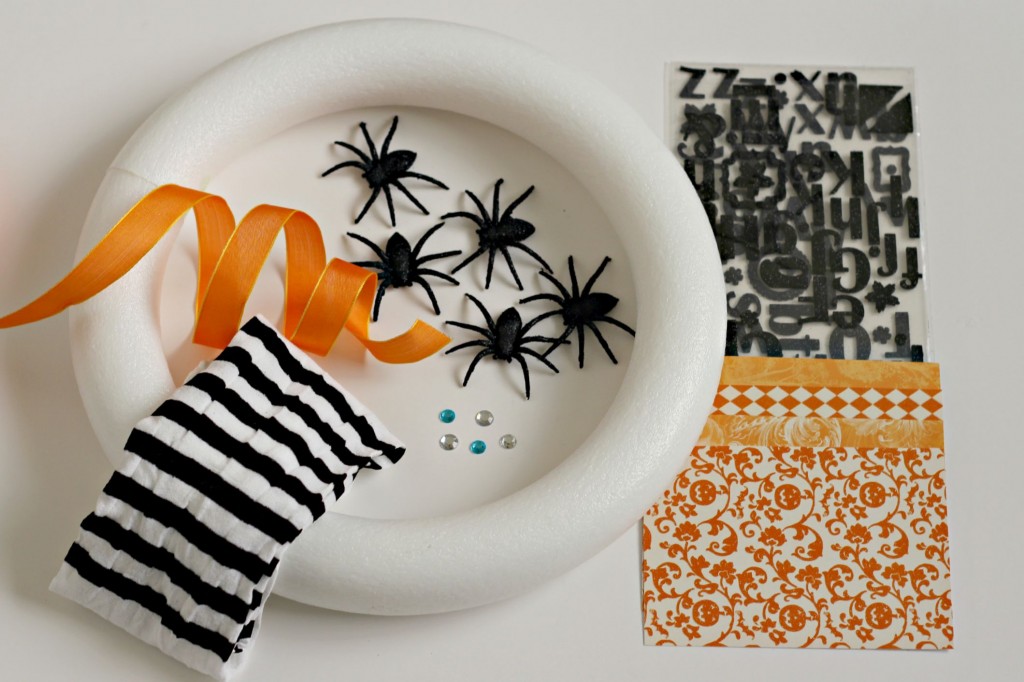 Start by cutting the legs off the tights.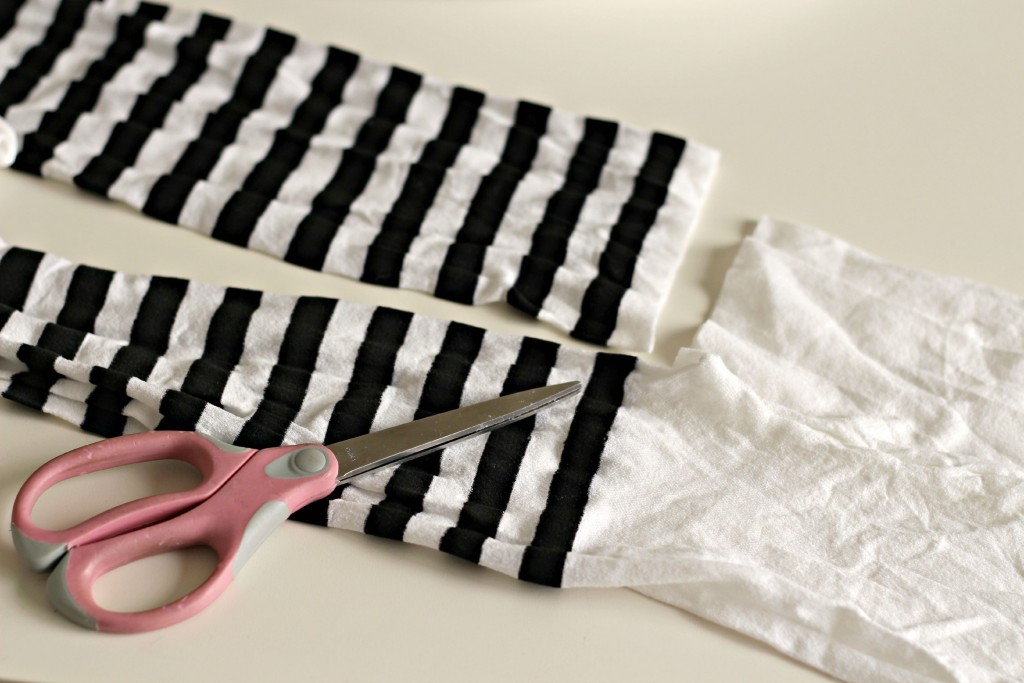 Then cut the toes off the tights so you have 2 tubes of fabric. If you don't have costume tights you can usually find them at a dollar store this time of year. Or you can always use fabric.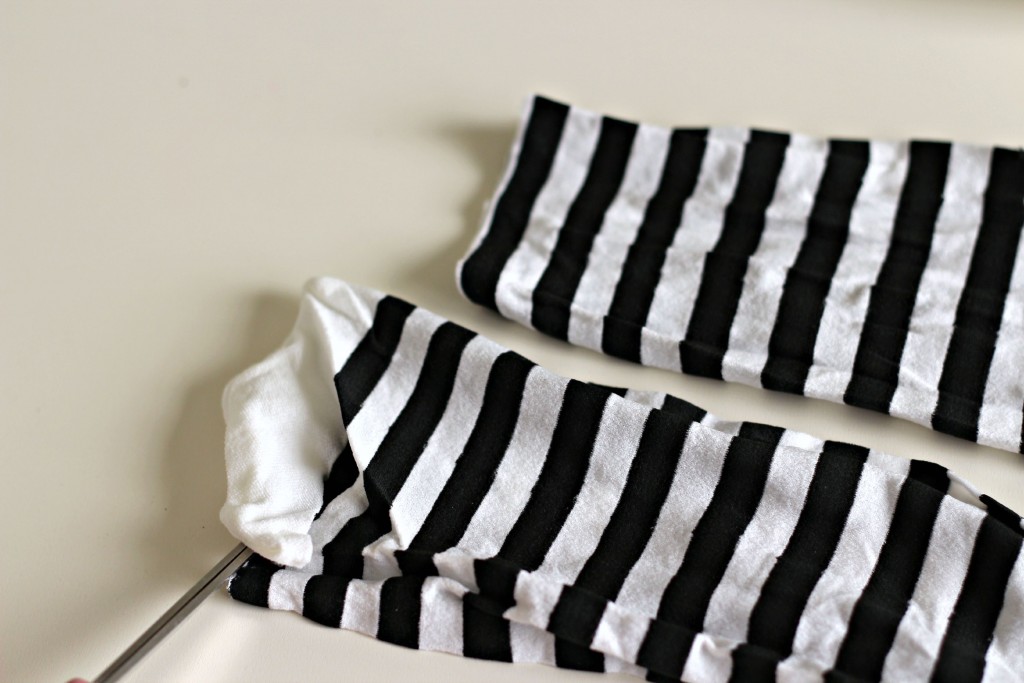 Cut a slit in the foam wreath using a serrated knife.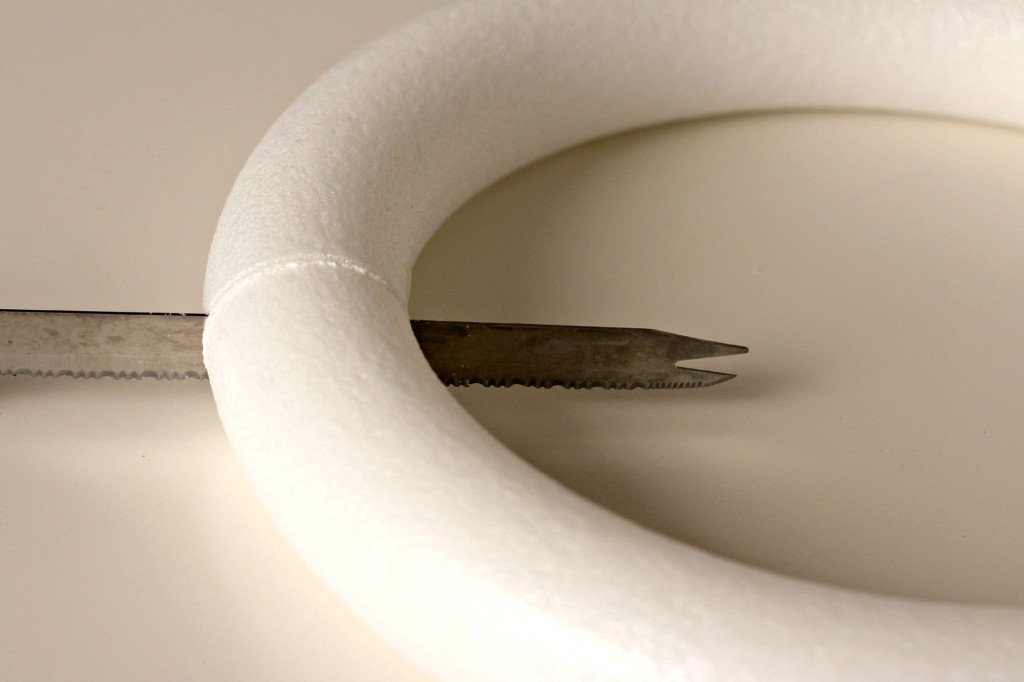 Slide the tights over the foam wreath. Then distribute the tights evenly around the wreath form. Hot glue the ends of the wreath back together.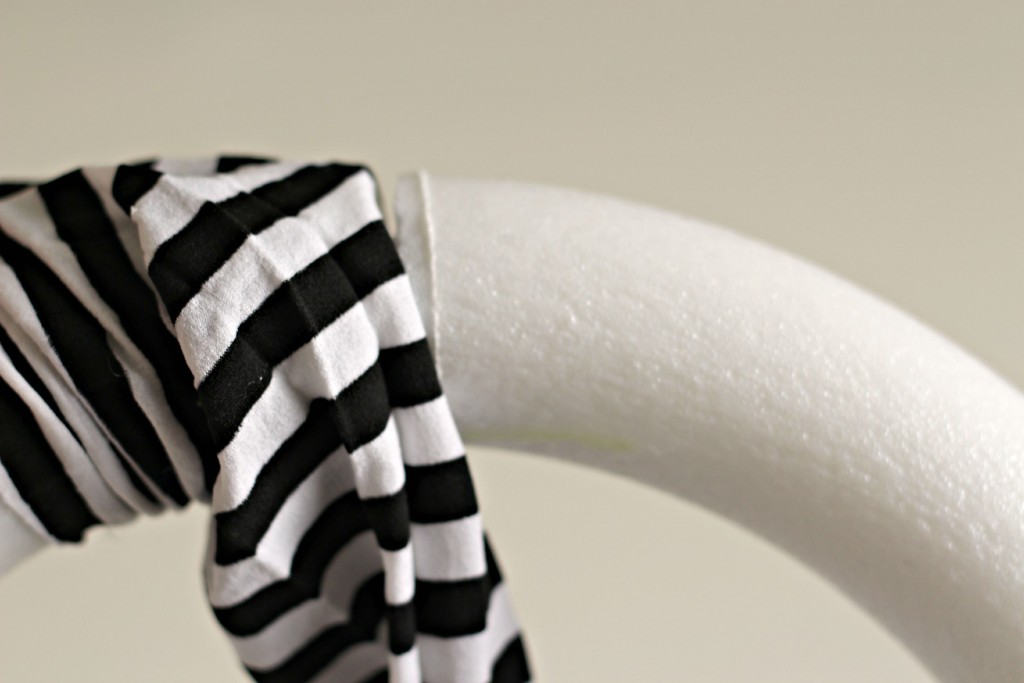 Then use a small amount of hot glue to secure the tights together and to hold them in place.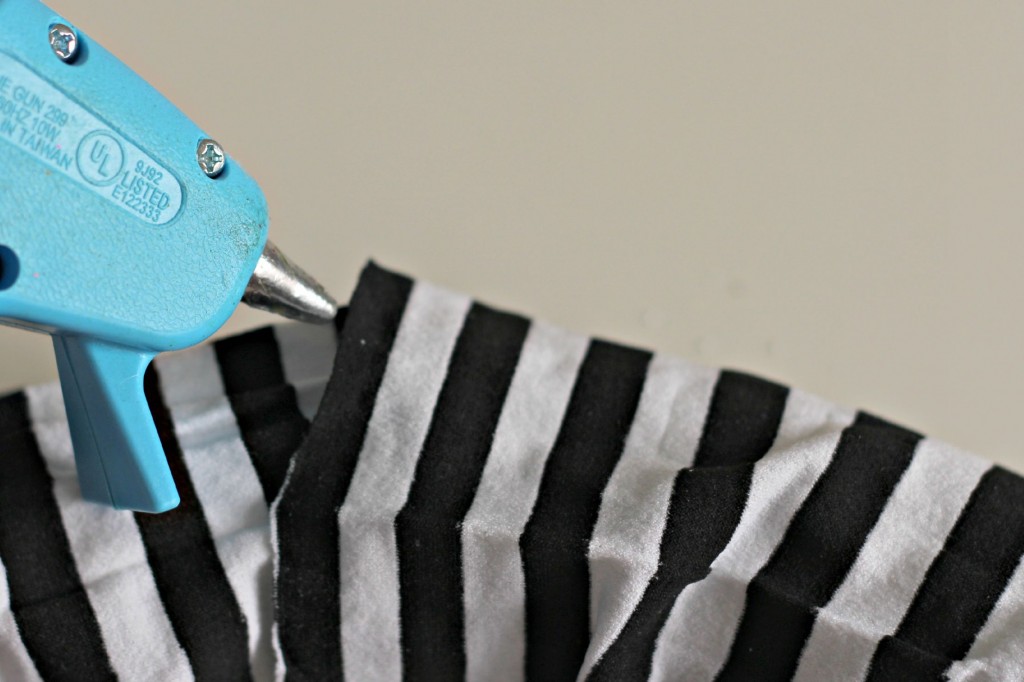 Now it's time to make the banner. I used paper with different designs and varying degrees of orange and white. Cut rectangles 2″ wide x 3″ long. Make a mark in the center of one of the 2″ sides, cut from the center to the outside of the other side of the paper to form a triangle. I used a paper cutter to make it easier.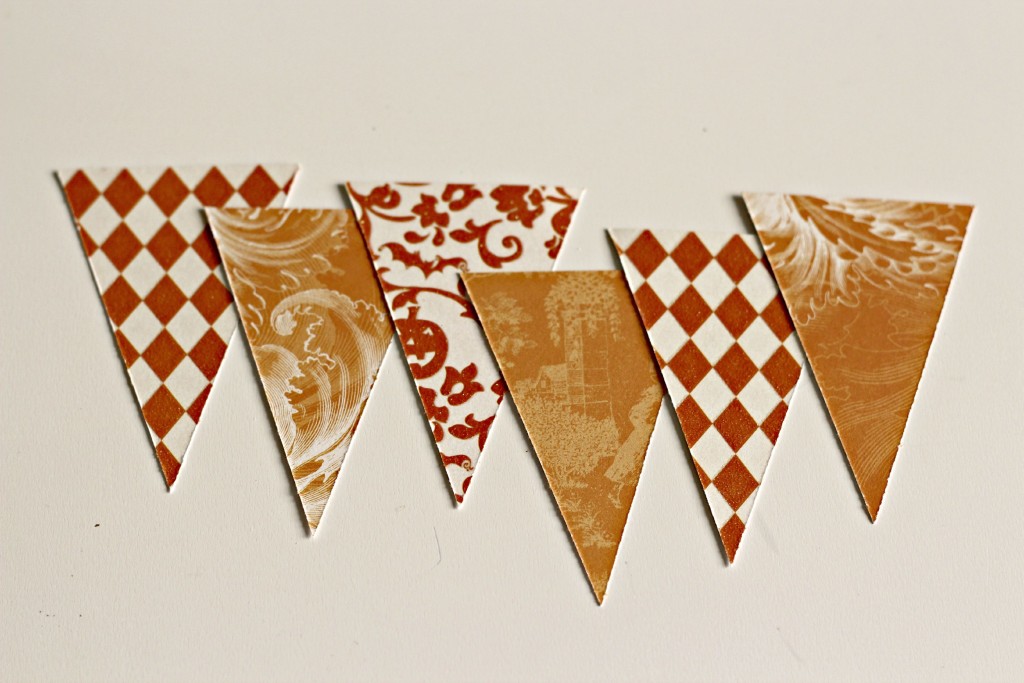 Spell out any word you would like on the flags to make the banner. I used some left over glitter scrapbook letters to make the word I chose.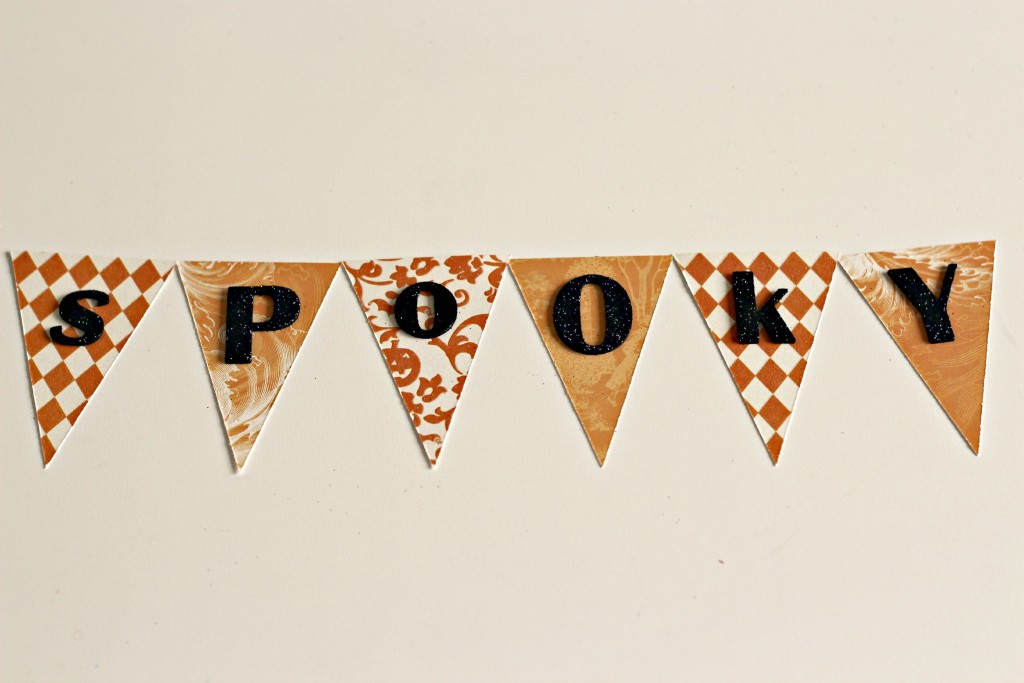 String the bakers twine across the wreath form and tie in place. Secure the banner pieces to the twine using mini clothespins. These were already painted black but you could also paint your own.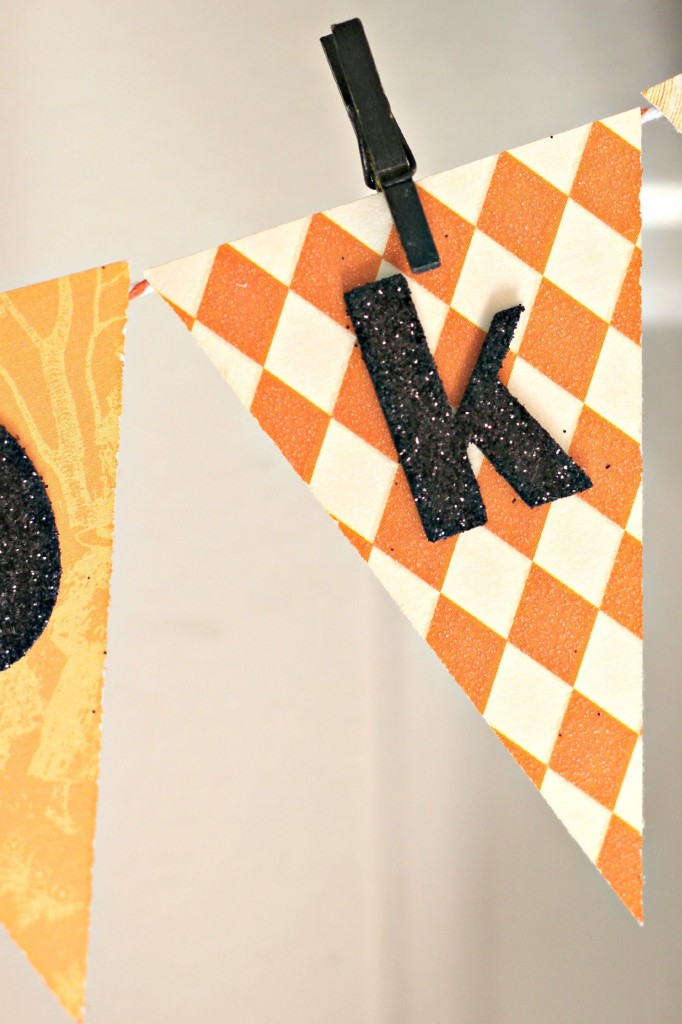 You can even mix and match letters if you don't have enough letters of the same style.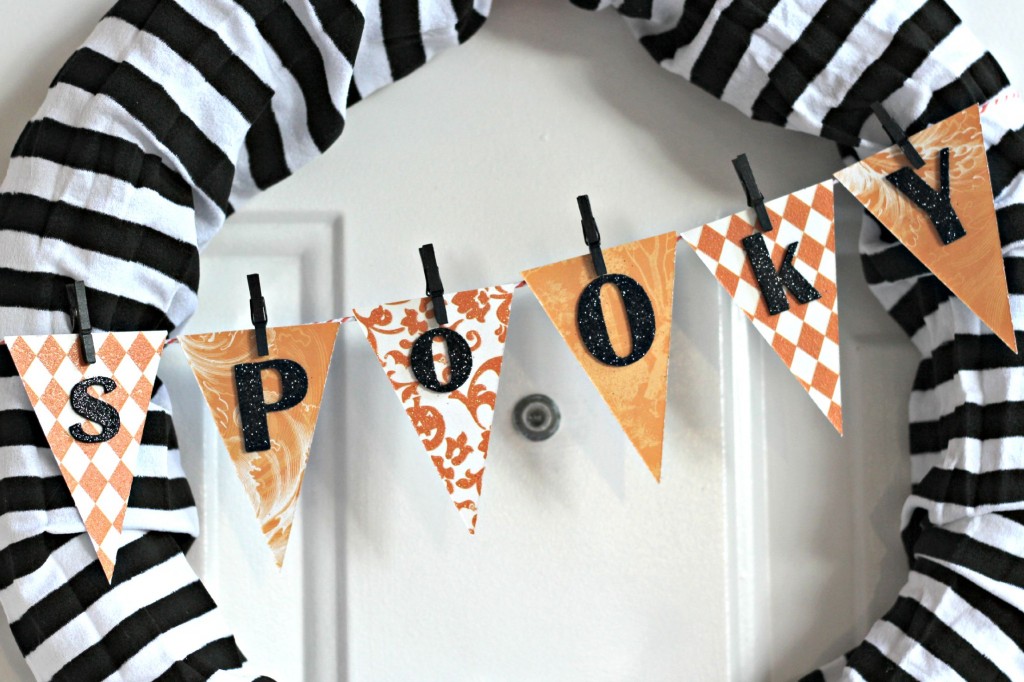 Attach gems to the backs of the spiders using e6000 glue.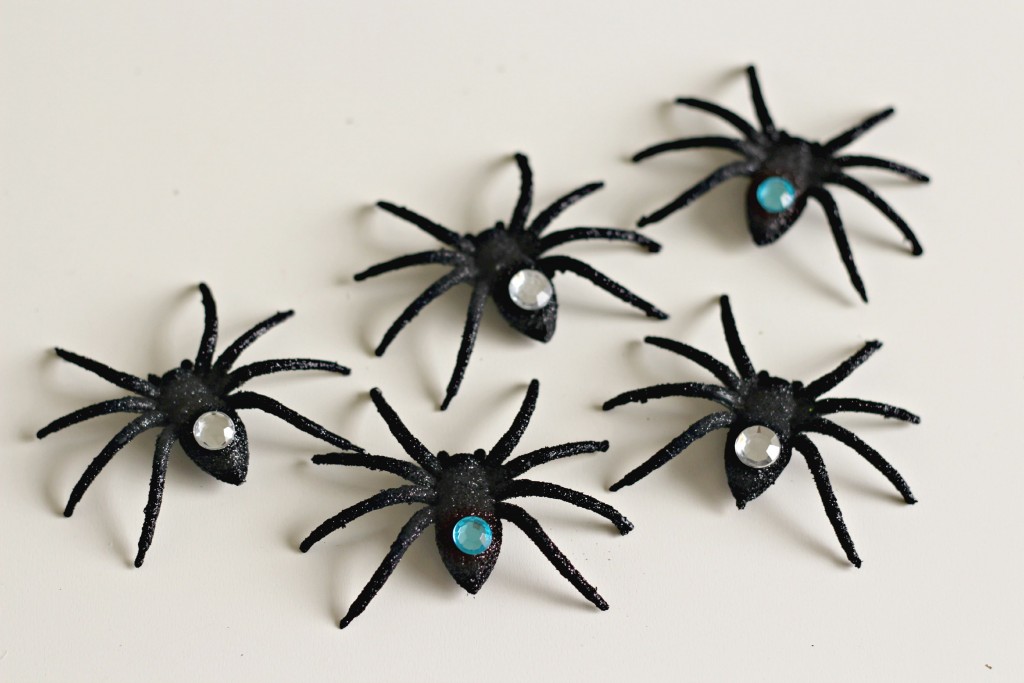 I found this medallion from an old project and decided it would be perfect the wreath. I used a 1 5/8″ circle punch to make the orange dot and attached it to the center of the medallion then added the spider to the top.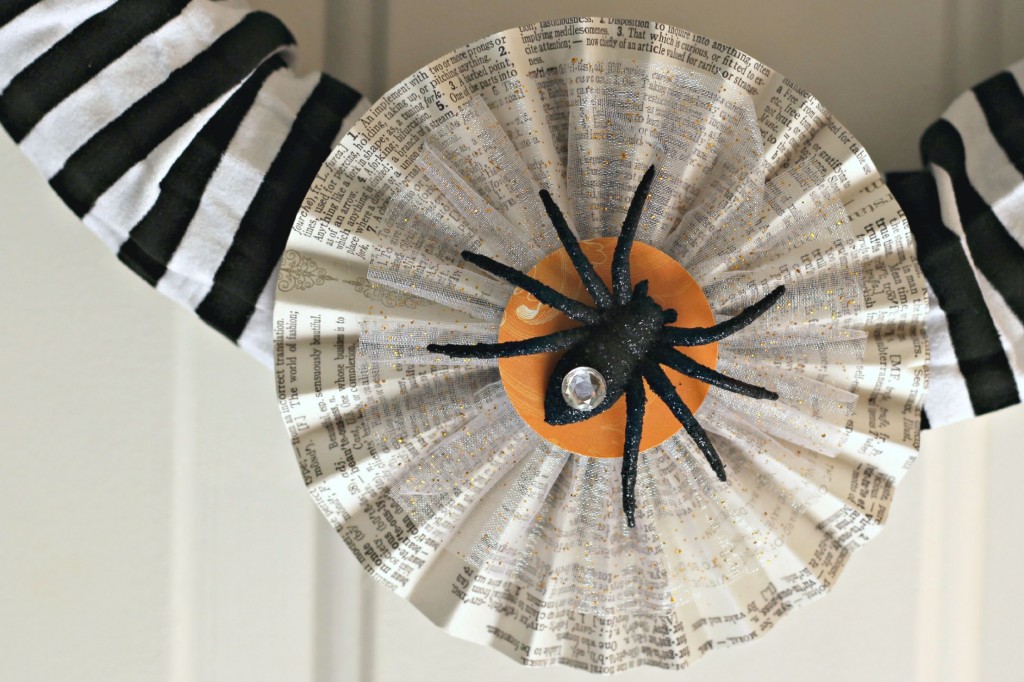 I attached the rest of the spiders to the door using glue dots.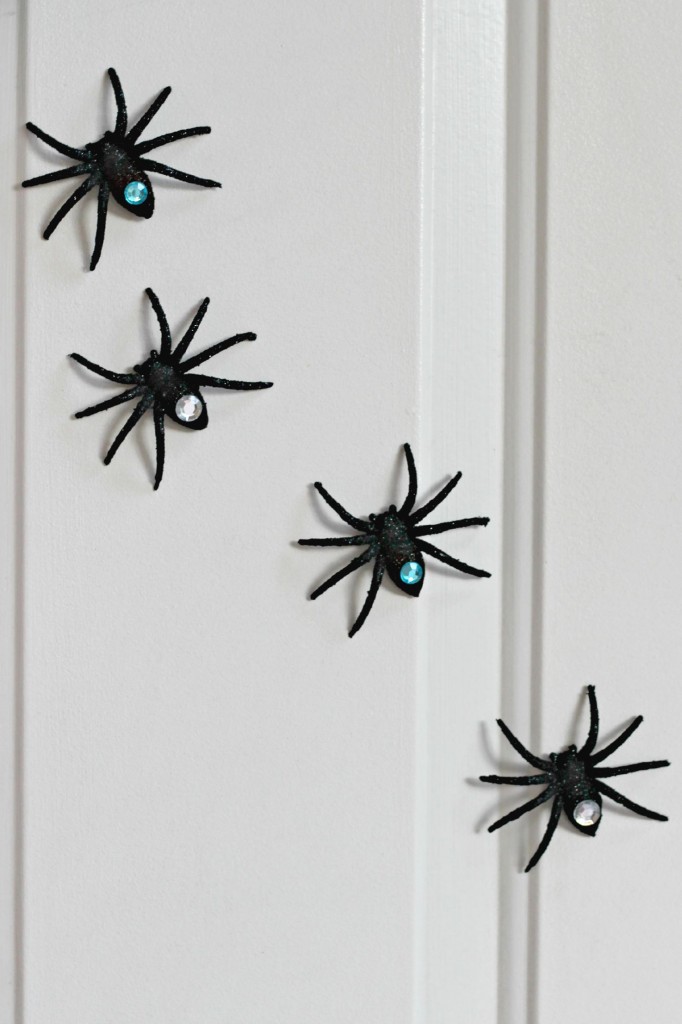 There you have it! Spooky Spider Wreath using supplies I already had. What can you make with supplies you already have?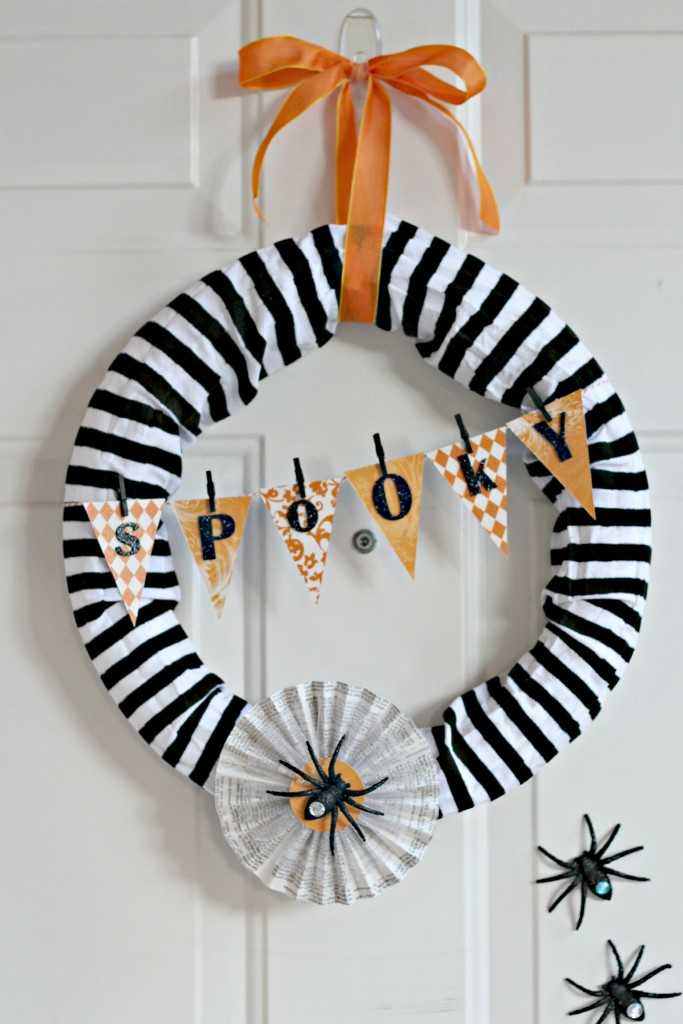 Pin it for Later: