After making waterless snow globes for Christmas for the last few years I thought it would be fun to make something similar for Halloween. For some reason everything looks classier in a glass jar. These Halloween Jars took under 1/2 hour to come together by using a few random supplies that can be picked up at your local craft store.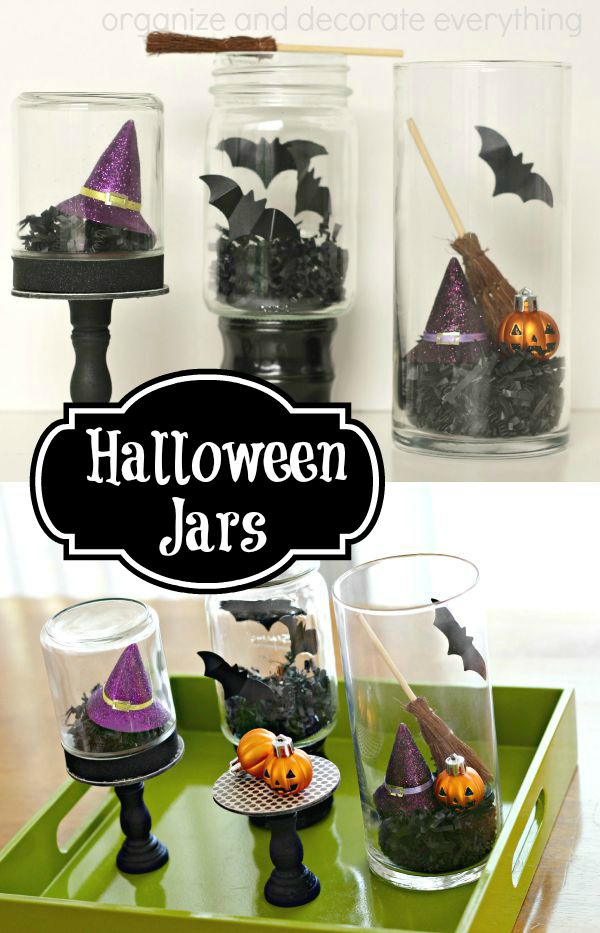 Supplies Needed:
glass jars (kitchen cabinet)
small witches hats (craft store)
small brooms (craft store)
small bats (craft store)
shredded black paper (walmart)
pumpkin ornaments (target)
black glitter tape (michaels)
fishing line
tape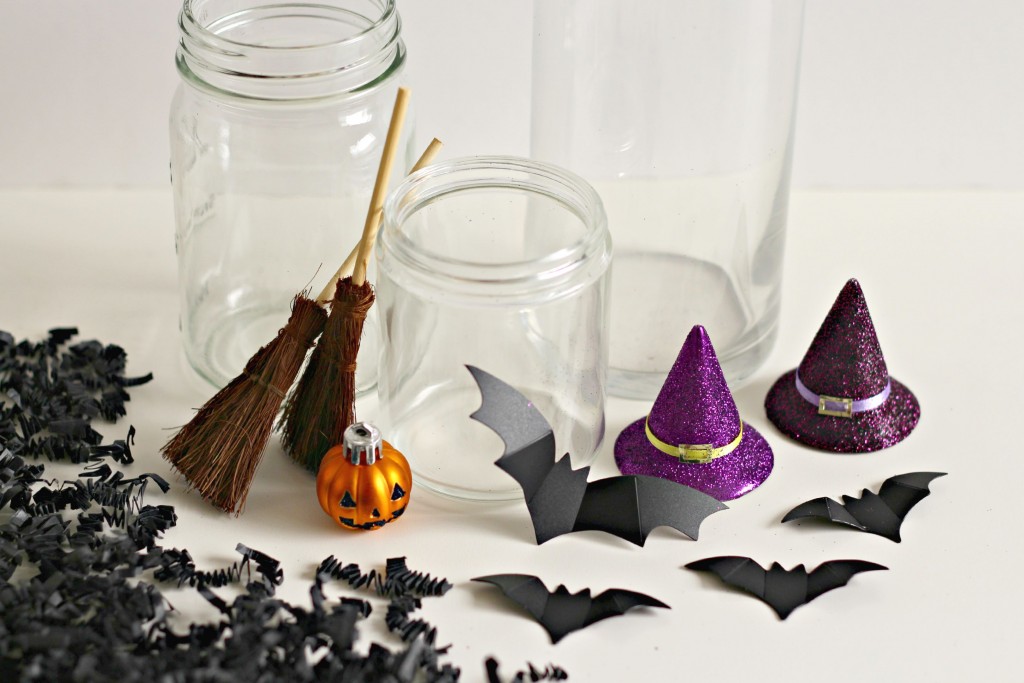 For the small jar- start by filling the lid with the black shredded paper.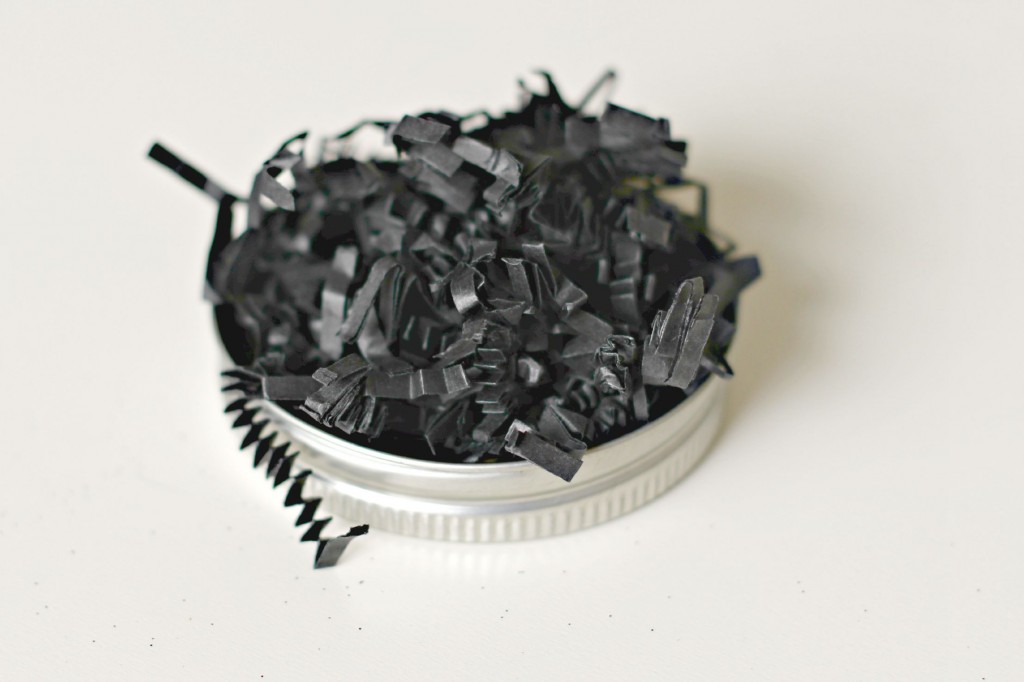 Place a witch hat on top and screw the jar onto the lid. Add the black glitter tape around the jar lid to hide the lid.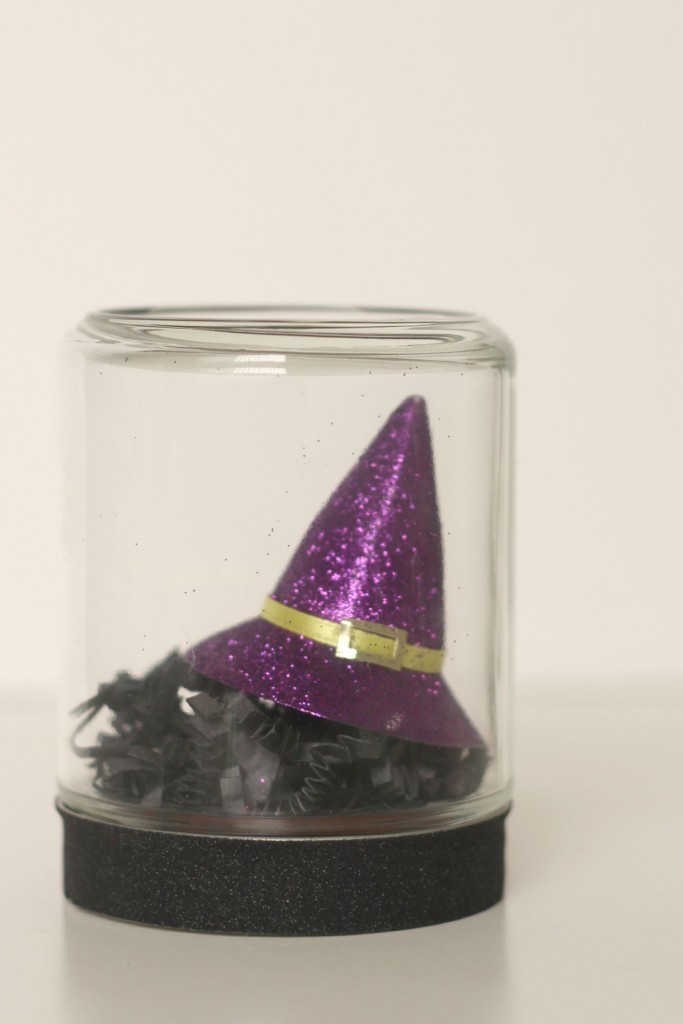 For the medium jar- Tape fishing line to the back of the bats.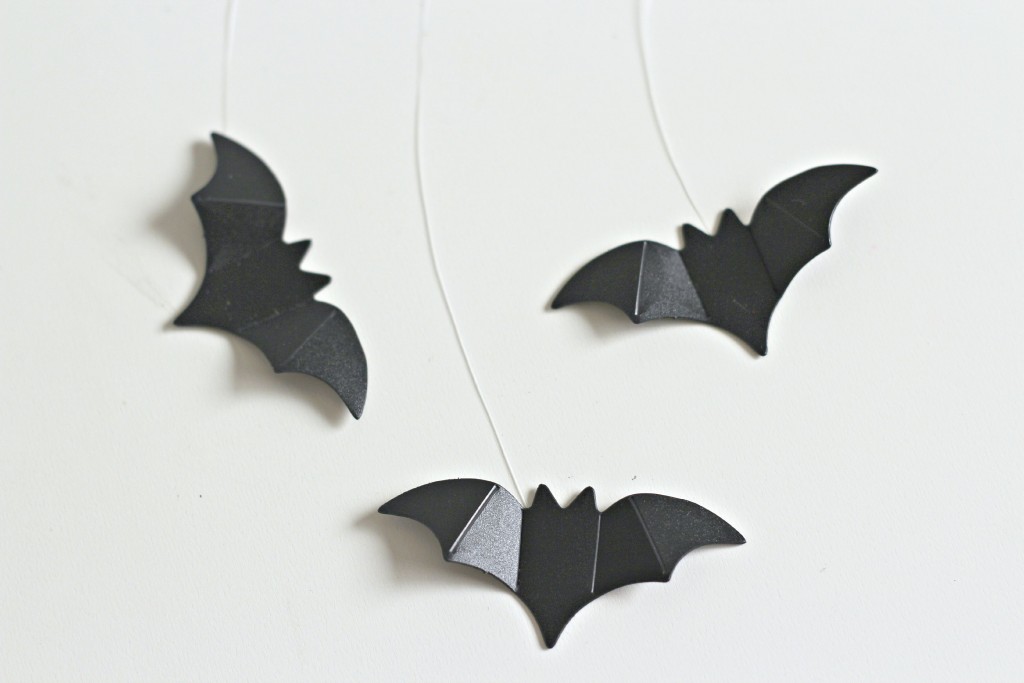 Fill the bottom of the jar with black shredded paper then place the broom across the top of the jar. Tie the fishing line onto the broom so the bats are hanging at different lengths in the jar. Secure one bat to the outside of the jar with double sided tape.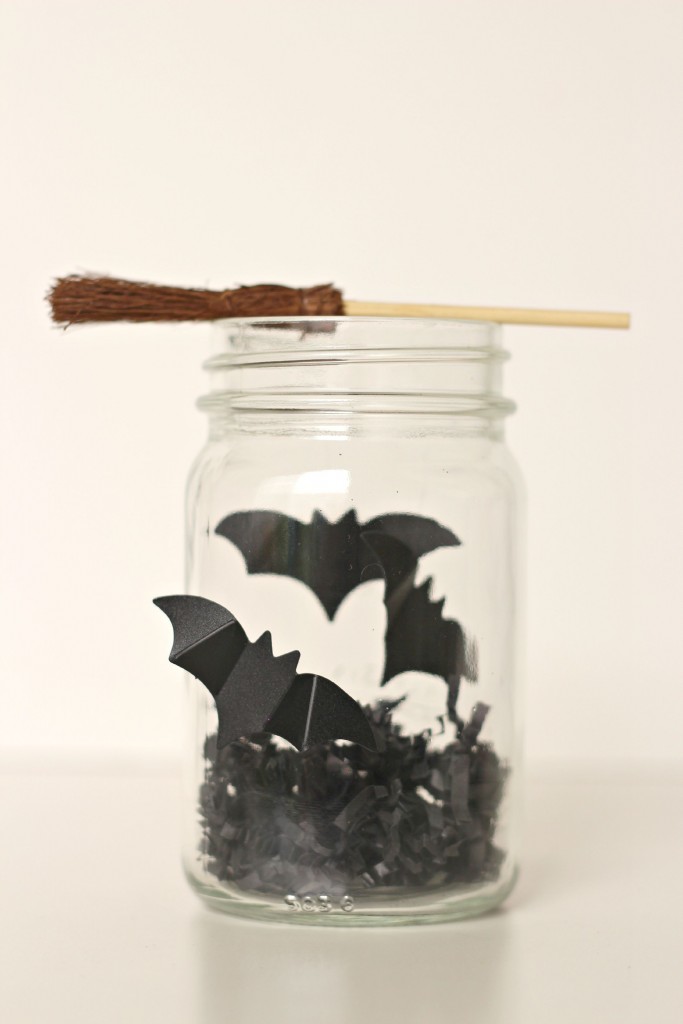 For the large jar- Fill the bottom of the jar with the black shredded paper. Add the witch hat, broom, and pumpkin to the inside of the jar. Use double sided tape to secure the bat to the inside of the jar.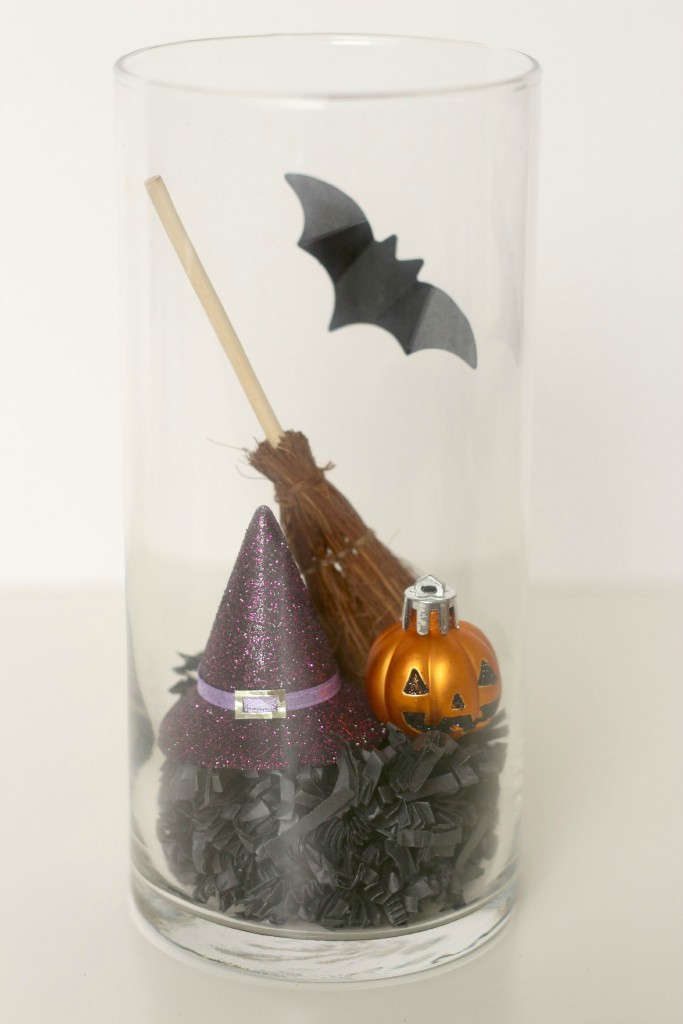 Place the jars on candlesticks or something else to elevate them and place them at different levels.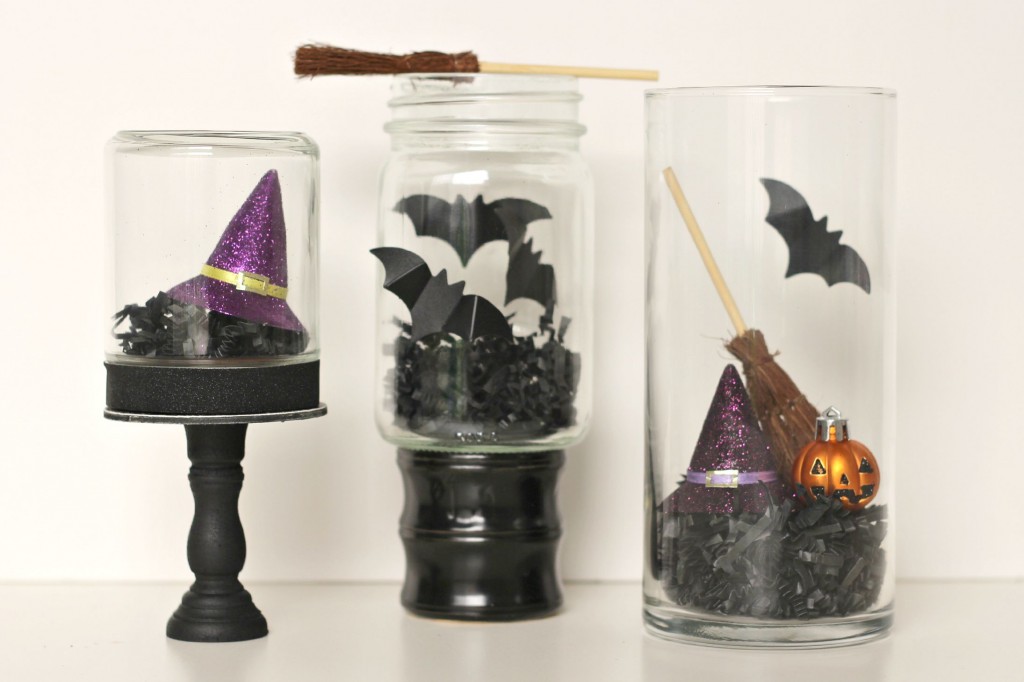 I wanted to place them on the kitchen table as a centerpiece for now so I grabbed a tray and arranged them inside. I added one of the Tea Light Holders I made and topped it with 2 more pumpkin ornaments to give it a little more interest. Isn't everything just so much cuter in a jar?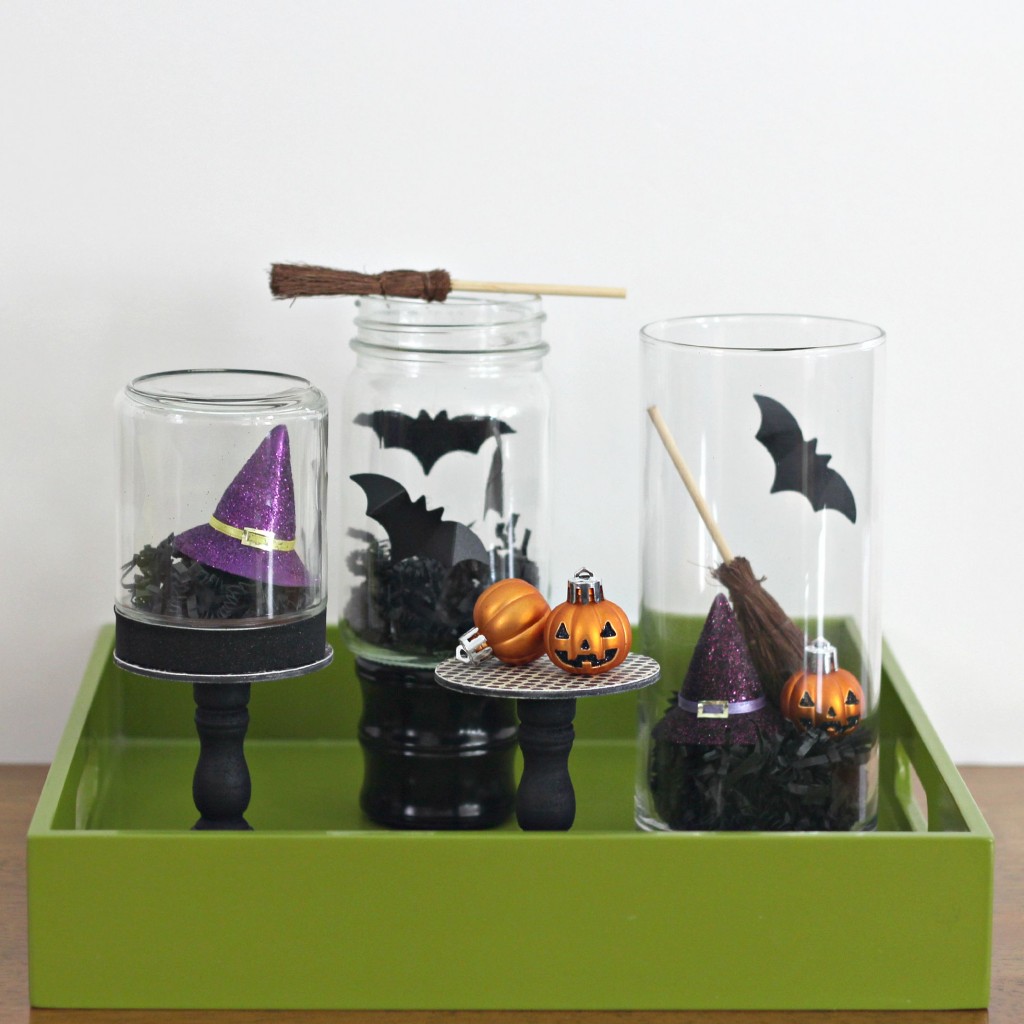 I'm happy with how these Halloween Jars turned out and they look pretty awesome in the green tray. They would also look great decorating a mantel or a book case. I might have to make a version of these for every holiday now.