How many of you pin things almost everyday but seldom make or create what you pin? I pinned a photo of a glass teapot several years ago but what I really wanted to recreate in the photo was the Rock Trivet it was sitting on. It was inexpensive and easy to recreate and I love the natural look of it. I only made one, I think I need to make at least 2 more.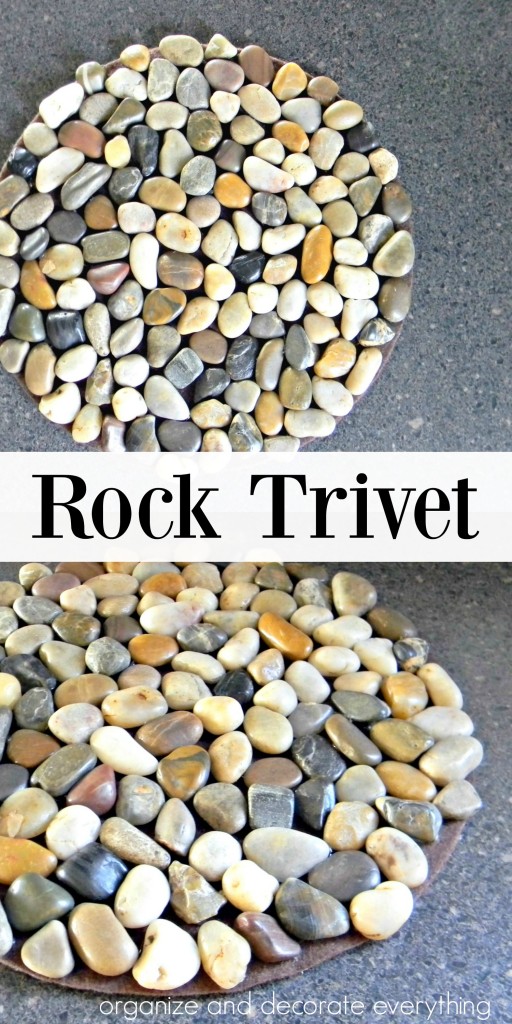 Supplies needed:
small river rocks (dollar store)
brown felt (craft store)
hot glue gun
scissors
As you can tell from the supply list each trivet will cost you around $1. You can't beat that price!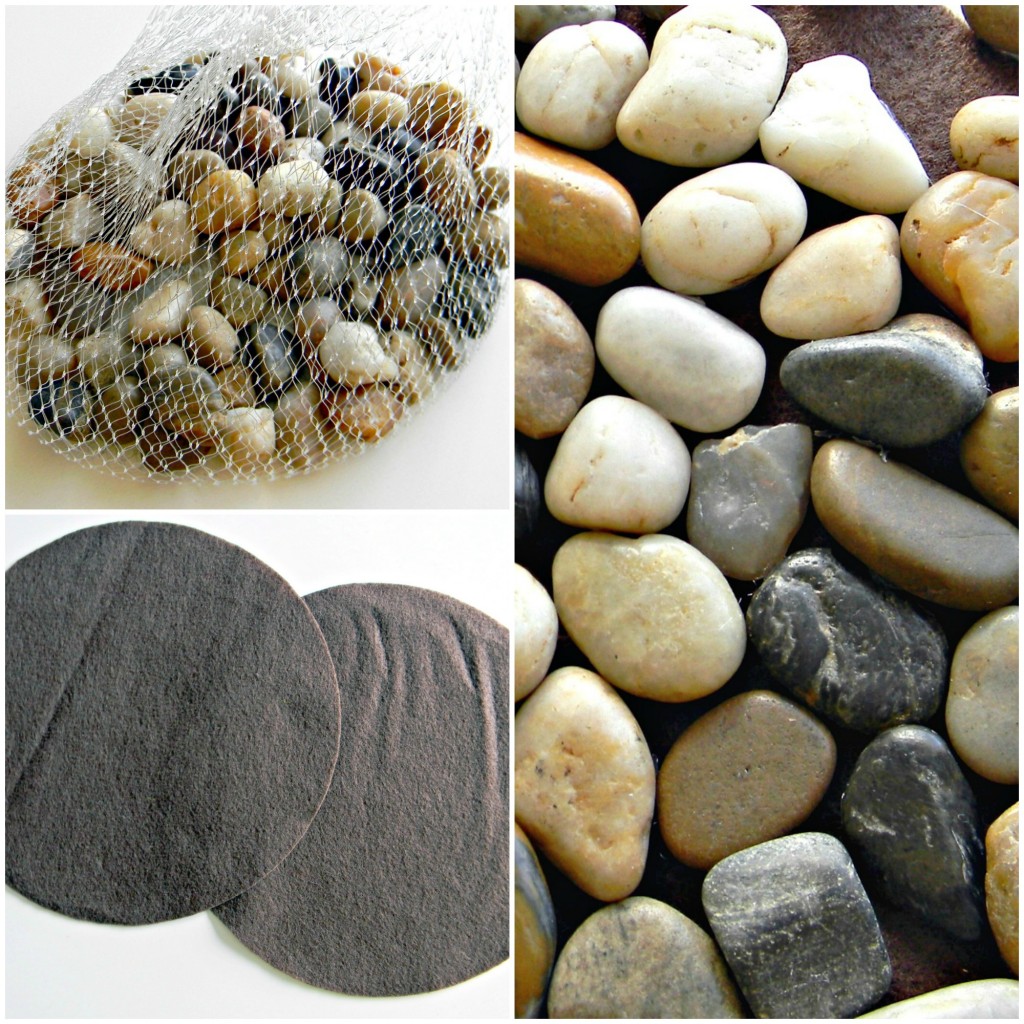 I used a small dinner plate as a template for the trivet size. Trace the plate on both felt pieces.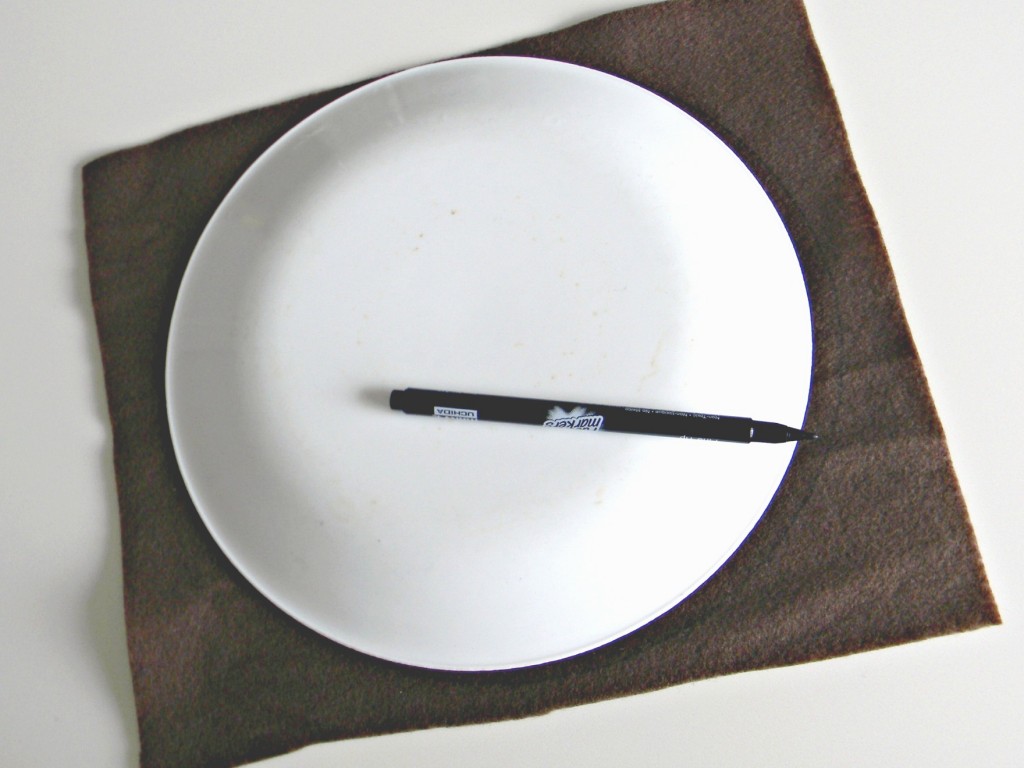 Then cut the circles out. Place them on top of each other to trim up any uneven places.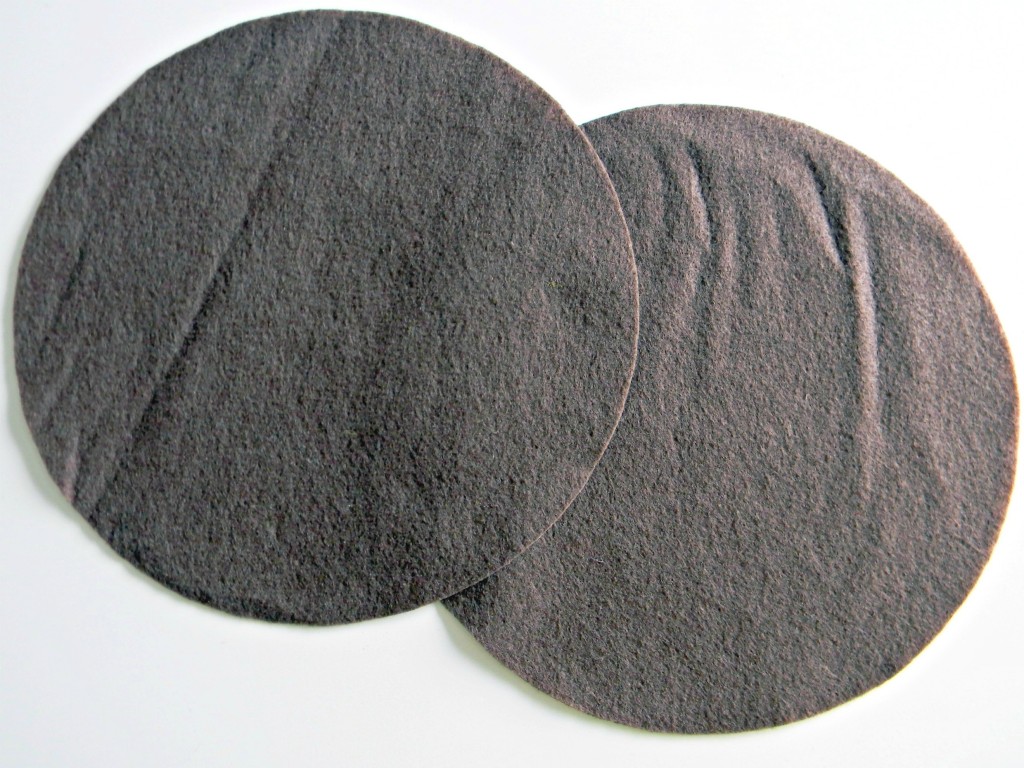 Hot glue the 2 felt pieces together for better support for the rocks. You could also use a piece of cork for better support. I might try that next time.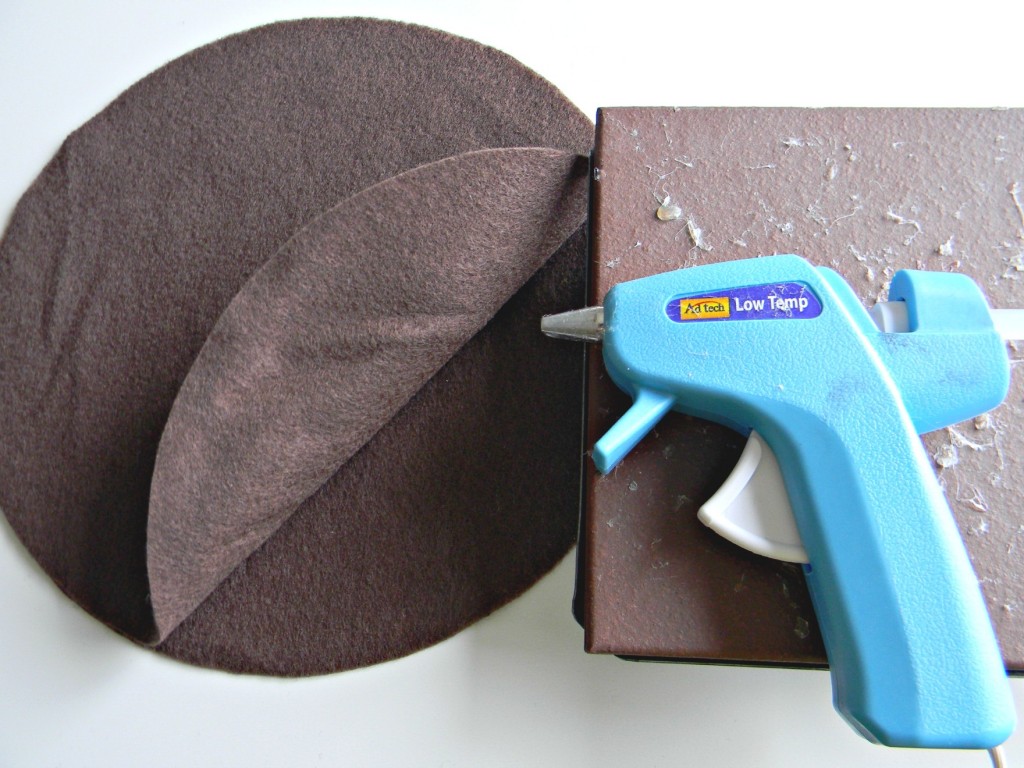 Hot glue the rocks onto the piece of felt. You can be generous with the glue but try not to let any of the glue show from the top.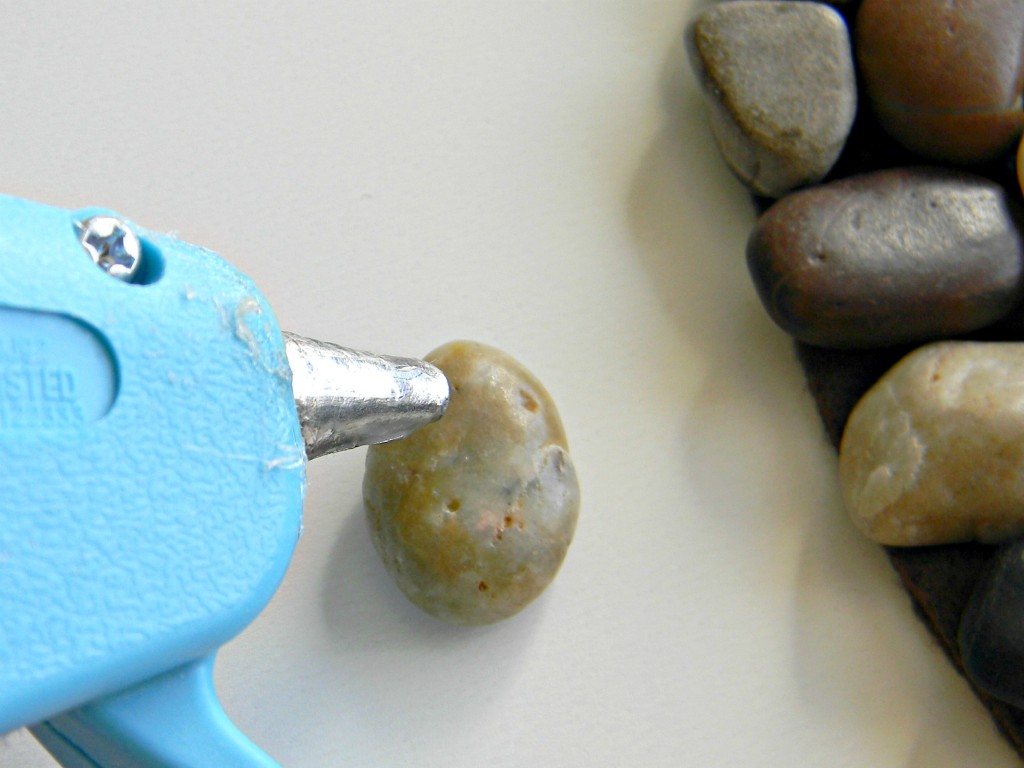 I placed the rocks on the felt first, then started gluing them in place once I had them laid out the way I wanted. Place them randomly but also as close together as possible.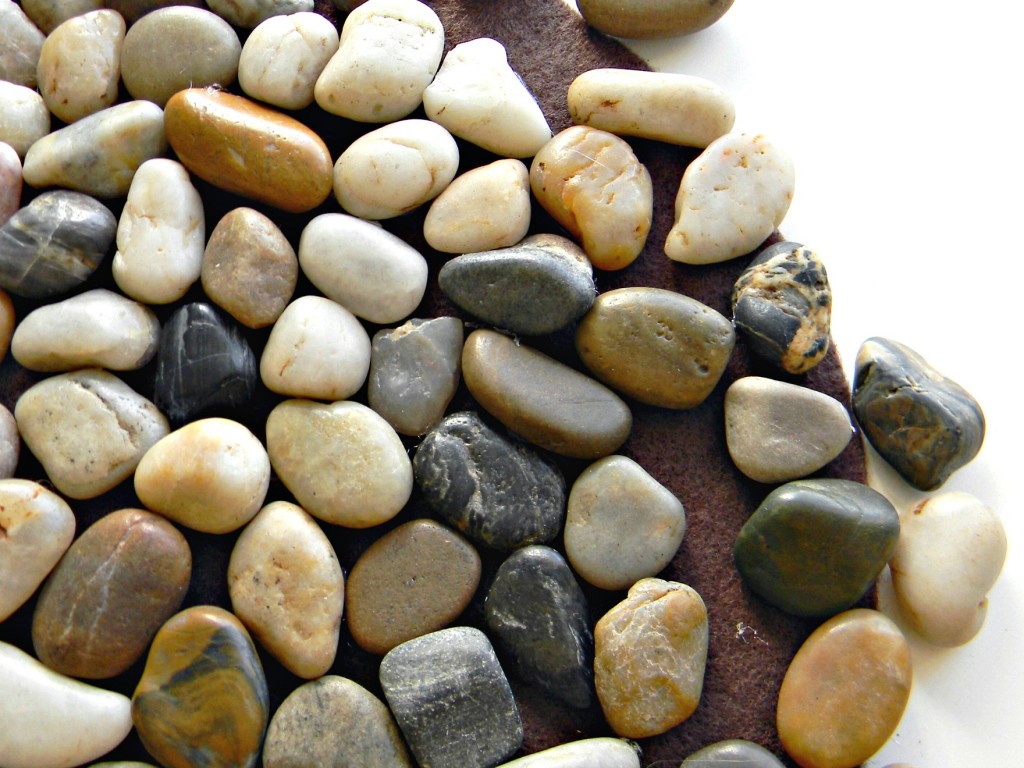 I tried to space the different colored rocks out so there wouldn't be too many of the same color close together. Place them all on the felt then rearrange them until you like the placement.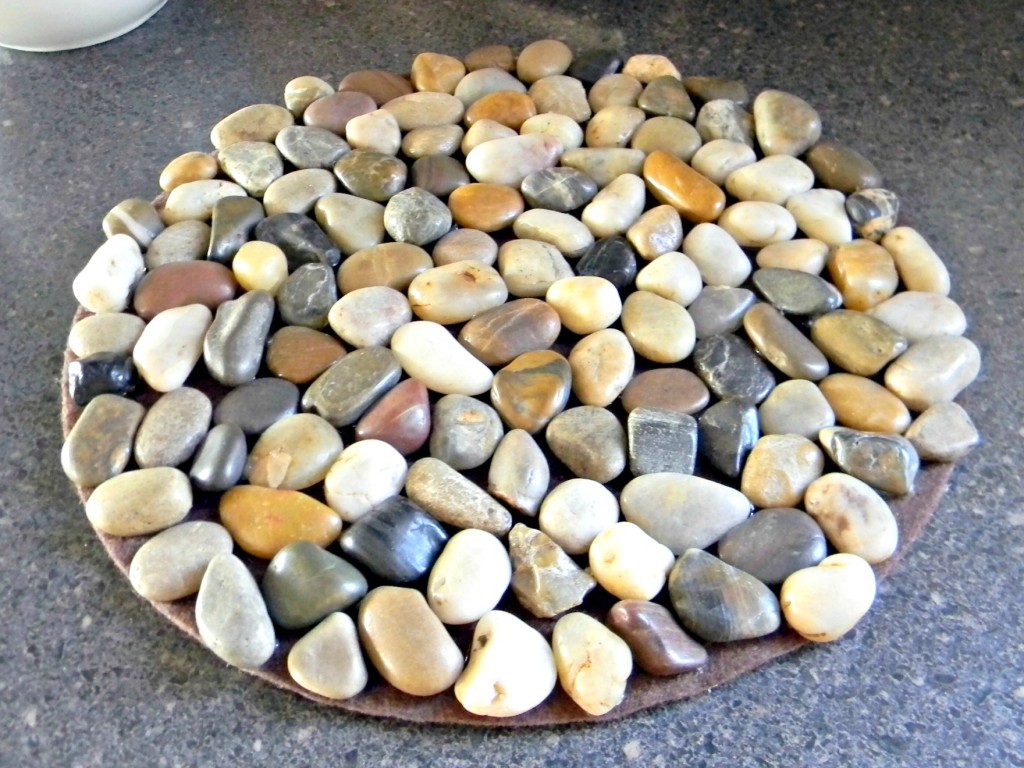 I love the look of it just sitting on the kitchen counter but I also love how useful it is. Since I made it, it has become my favorite trivet and I use it daily.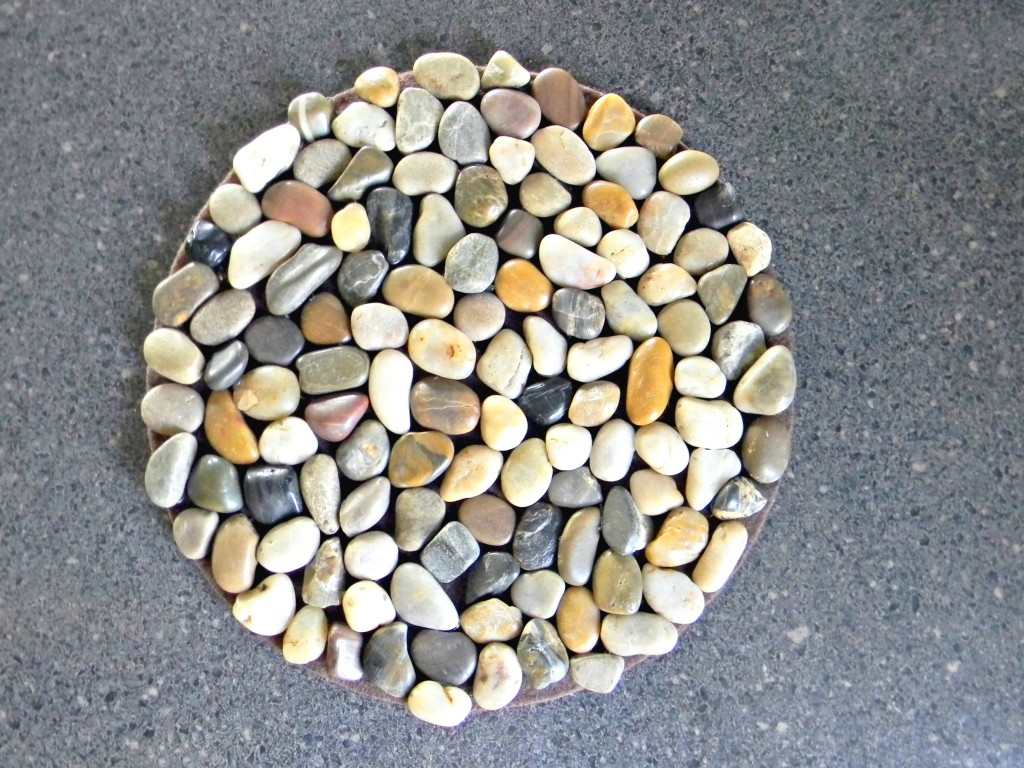 The rock trivet keeps hot pots or bowls safely away from the kitchen counter in a beautiful way. Like I said earlier, I need to make a couple more. I love how it turned out.