We talked about how Letting Go Of Clutter is a process in part 1. The time it takes to go through the process is different for every person and it won't happen over night. What I get rid of might not be what you get rid of, but that's okay because it's up to the individual. There's nothing wrong with owning things but sometimes we give to much meaning and value to them. By letting things go we are able to enjoy our time and other possessions more.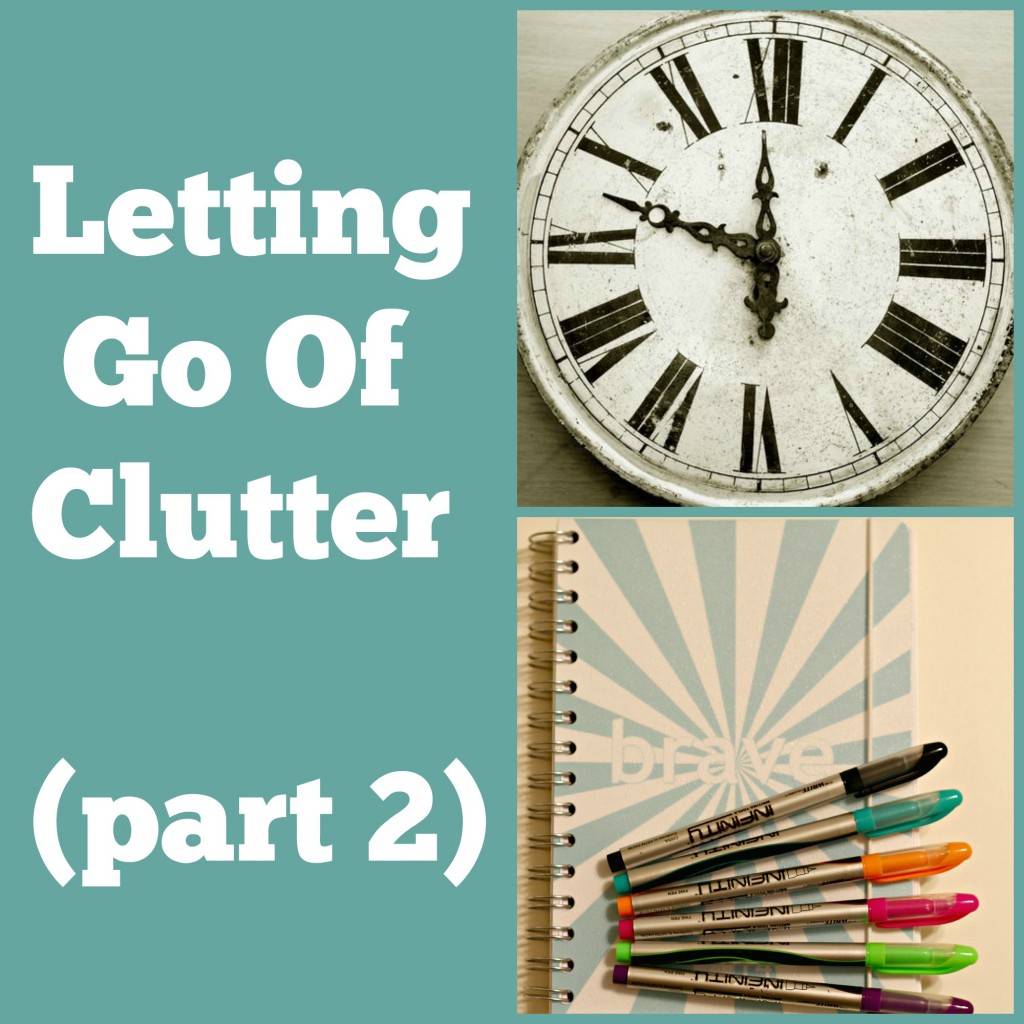 Letting Go of Clutter
Let's start with a little 10-10-10 challenge. It won't take much time and you will see results right away.
-find 10 items to donate
-10 items to toss
-and 10 items to return to their proper place
Now don't you feel better already?! If you think you need more of a jump start, try the 10-10-10 Challenge every day for a week. I promise that you will see a difference in how much clutter you have and how you approach it.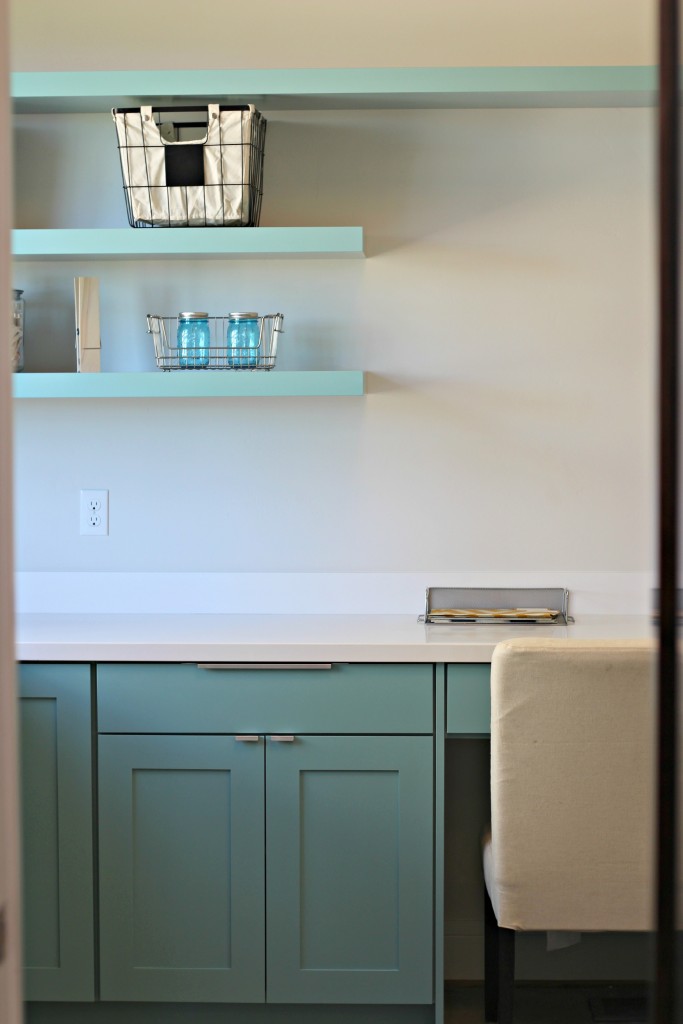 Here are more great ways to get your spaces de-cluttered and keep them that way.
Set a Timer– Set it for 15, 20 or 30 minutes. However long you can devote your undivided attention to de-cluttering. You will be pleasantly surprised at how much you can accomplish in that amount of time, especially if you like to race against the timer.
Think Before You Buy– The best way to get rid of clutter is to stop it before it comes into your home. Ask yourself if it's something you really love? Does it add value to your life and home? Do you already have a place or use for it?
Donate– Set up a donation day every week and take the items to the donation center. Don't leave things in your car or hanging around your house. It can be too much of a temptation for some people.
Calendar Time In– Set aside a specific amount of time every week to de-clutter. Try for short amounts of time 3-4 days a week to start. You will see the results quickly and it will motivate you to continue.
Start Simple– De-cluttering can be overwhelming. Where to start, where to start? Start simple by de-cluttering the horizontal surfaces; kitchen counters, bathroom counters, tables, shelves, desks, landings, etc. You will see immediate results and those areas won't continue attracting more clutter.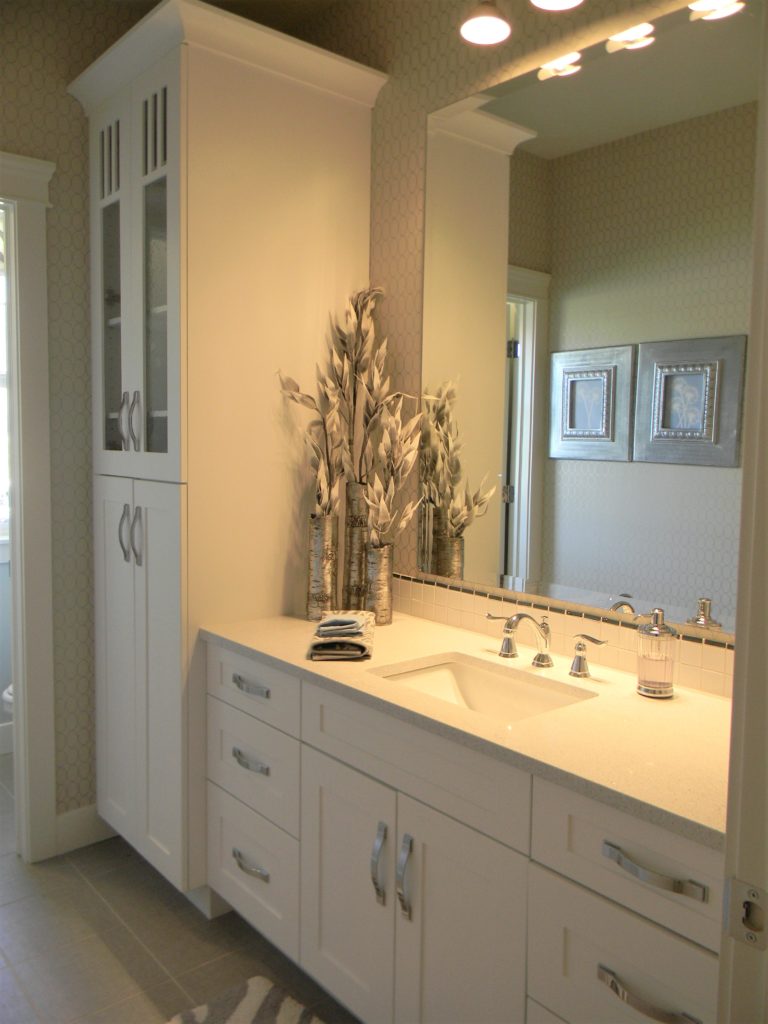 Use Extra Minutes– Everyone has those weird minutes just floating around when you're waiting for something else to happen. If you have an appointment but don't have to leave for 10 minutes, set a timer and get to work. I love using a timer. It makes me feel speedy.
Use the 1 Year Rule for Clothing– If you haven't worn something in the past year, get rid of it. Don't think about, don't leave it taking up valuable space, don't think you'll wear it again some day, just donate it.
One Room at a Time– I like to see results quickly, as I'm sure you do. I think it helps to stay motivated, so having a room completely de-cluttered and moving onto the next offers a lot of satisfaction and gives me the motivation I need to continue.
Enlist a Friend to Help– De-cluttering with a friend is more fun but make sure it's one who has no problem being honest with you. They might even end up taking some of your stuff home with them. What's better than donating to a friend?
Remember, Your Value is Not in Your Stuff– You are so much more than what you own, so don't let it hold you back from where you want to be. De-cluttering can be such a freeing experience.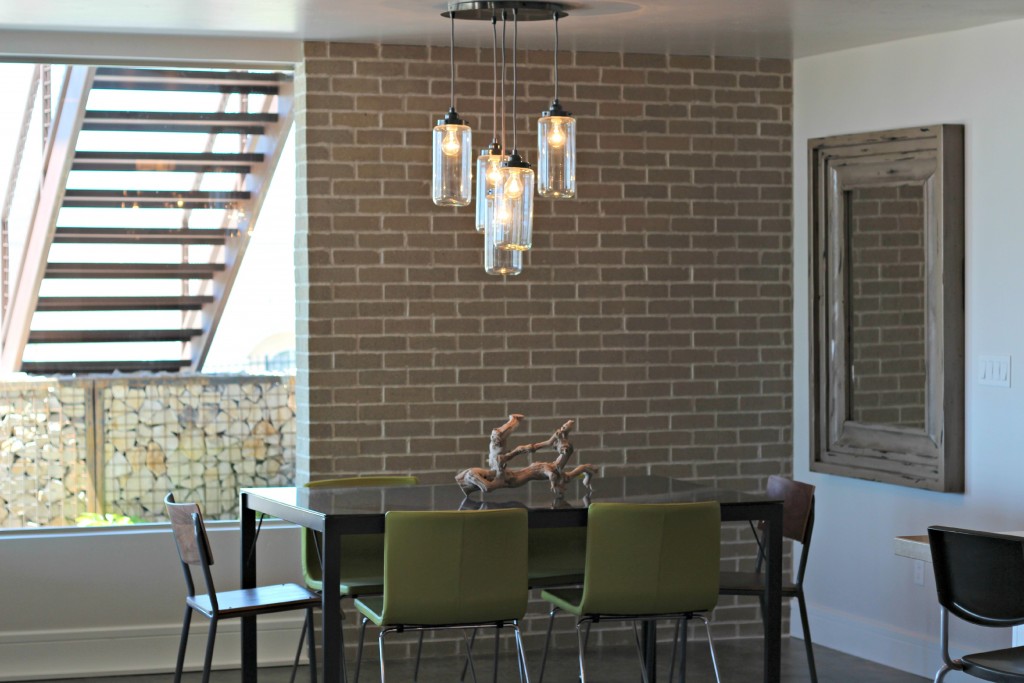 This is my quote I used for the Studio 5 segment: Excess Things Can be Life Restricting. By that I mean, letting go of clutter helps you reclaim time for important things in your life like family, friends, talents, hobbies, and service to others.
Let me know how your de-cluttering is going. Good Luck!
Pin It for Later: Letting Go of Clutter